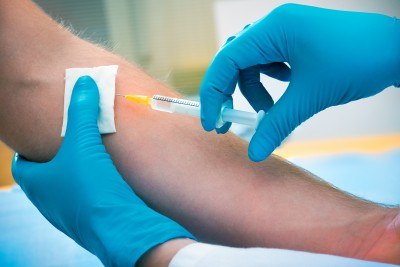 by Catherine J. Frompovich
The Refusers
What would readers think if I provided an admission in writing from a medical doctor as to a reason why the medical profession should consider administering flu vaccines?
What would readers think if one of three reasons for doctors giving flu shots is "the financial health" of a medical practice?
One MD, who also is a speaker for Merck, Novartis, Pfizer, and Sanofi-Pasteur – all vaccine makers, says,
Giving influenza vaccine is also good for the financial health of your practice.
That candid remark, made in writing, came from Richard Lander, MD, and was published in the article "Influenza vaccination makes sense for everyone" on Healio Pediatrics webpage about Infectious Diseases in Children.
Readers will note that the article was published in January of 2013, plus there could be added financial rewards a year later due to vaccine price and medical service fees increases.
Guess how much the vaccine administration fee is? According to Dr. Lander, it should range from $14 to $30.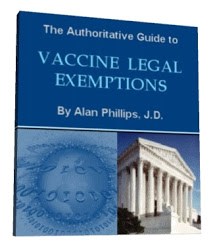 Dr. Lander uses a hypothetical patient base of 2,000 and explains who may or may not receive the flu vaccine. He contends bottom line and revenue results are $14,000 to $30,000 from only 1,000 patients receiving the flu shot. However, Dr. Lander throws in a financial wild card regarding 100 patients, who called to get a flu shot and then end up scheduling a well visit. According to Lander, a doctor "should be generating an additional $10,000. Bottom line: $25,000 to $42,500, which is not bad!" [1]
Here's the most interesting part, perhaps, about flu statistics, which were overhauled in 2010 by the U.S. CDC. Several vaccine safety advocates, including this writer, wrote about that amazing 'sleight of statistics'. David M. Burd, a medical technology consultant, wrote at Age of Autism,
Well, quietly and with no fanfare last August 2010, small obscure stories appeared in various media health sections that the CDC's Weekly Morbidity and Mortality Report (the MMWR) had revised its annual 36,000 deaths by flu down to a range of 3,000 to 49,000 flu-associated deaths. And earlier this year the CDC website (if you dig hard for it) also put it in writing. [CJF emphasis added]
….CDC makes it abundantly clear these 3K to 49K "flu-associated" deaths are not actually counted, but are instead estimates generated from computer models that hypothetically link such as pneumonia deaths to those theoretically having a prior case of influenza (with the influenza long gone). [2] [CJF emphasis added]
So what were the real, actually reported, and counted flu-associated deaths for the 2011 flu season? You won't believe the astounding number! I'm embarrassed to report it, since those downward revised CDC figures were totally wrong. How could that happen? I'll let David Burd tell you.
Quoting the MMWR of May 14, 2011 (the last Flu report of the season): "This season, 105 laboratory-confirmed influenza-associated pediatric deaths have been reported to CDC." And further when adults are also included: "From October 3, 2010 – May 21, 2011, 16,410 laboratory-confirmed influenza-associated hospitalizations and 311 laboratory-confirmed influenza-associated deaths were reported to CDC."
Subtracting 105 from 311 we see a documented count of 206 adult flu-associated deaths. It will be interesting to see what CDC's computer-model finally conjures up as the final 2010-2011 "flu-associated" death tally. [2] [CJF emphasis added]
Hmmm!
So what does the CDC have to say about pneumonia and influenza deaths? Here's the answer taken from their website "Estimating Seasonal-Associated Deaths in the United States: CDC Study Confirms Variability of Flu."
Does CDC think that influenza causes most P&I [pneumonia and influenza]deaths?
No, only a small proportion of deaths in either of these two categories are estimated to be influenza-related.CDC estimated that only 8.5% of all pneumonia and influenza deaths and only 2.1% of all respiratory and circulatory deaths were influenza-related. [CJF emphasis added]
So, what is the flu vaccination campaign all about? Could it be revenue-generation?
Dr. Leigh Erin Connealy, MD, wrote "Flu Shot Side Effects," which just may help readers understand some things about the flu (influenza) and flu shots. Dr. Connealy is the Medical Director of the Center for New Medicine in Orange County, California, and is the author of the Newport Natural Health Letter.
Read the full article here: http://therefusers.com/refusers-newsroom/how-much-money-do-doctors-make-from-flu-shots
Notes:
[1] http://www.healio.com/pediatrics/news/online/%7b18579419-444d-423a-9555-333878c5a06e%7d/influenza-vaccination-makes-sense-for-everyone
[2] http://www.ageofautism.com/2011/06/death-by-flu-the-big-lie-crumbles.html
Catherine J Frompovich (website) is a retired natural nutritionist who earned advanced degrees in Nutrition and Holistic Health Sciences, Certification in Orthomolecular Theory and Practice plus Paralegal Studies. Her work has been published in national and airline magazines since the early 1980s. Catherine authored numerous books on health issues along with co-authoring papers and monographs with physicians, nurses, and holistic healthcare professionals. She has been a consumer healthcare researcher 35 years and counting.
Flu and Flu Vaccines:
What's Coming Through That Needle – DVD
More Info
FREE Shipping Available!
Published on January 9, 2014