Former CDC Director Julie Gerberding sells 38,368 shares of Merck Stock for $2.3 Million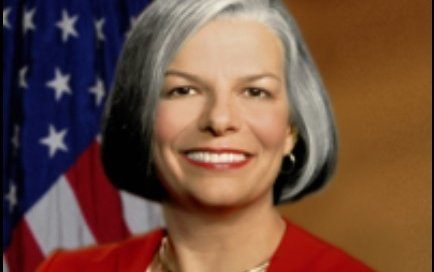 Julie Gerberding was in charge of the Centers for Disease Control and Prevention (CDC) from 2002 to 2009, which includes the years the FDA approved the Merck Gardasil vaccine. Soon after she took over the CDC, she reportedly completely overhauled the agency's organizational structure, and many of the CDC's senior scientists and leaders either left or announced plans to leave. Some have claimed that almost all of the replacements Julie Gerberding appointed had ties to the vaccine industry.
Gerberding resigned from the CDC on January 20, 2009, and took over as the president of Merck's Vaccine division, a 5 billion dollar a year operation, and the supplier of the largest number of vaccines the CDC recommends.
It was reported earlier this month that Dr. Gerberding, now the executive vice president of pharmaceutical giant Merck, sold 38,368 of her shares in Merck stock for $2,340,064.32. She still holds 31,985 shares of the company's stock, valued at about $2 million.
Copy and paste this URL into your WordPress site to embed
Copy and paste this code into your site to embed