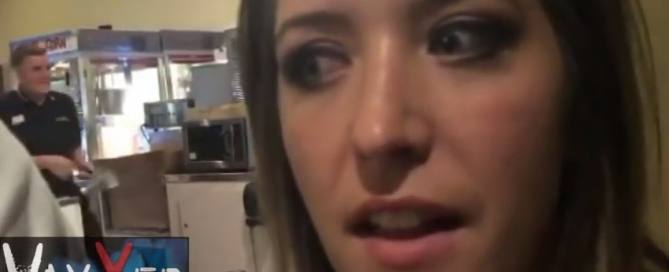 2 Month Old Baby Dies 12 Hours After Receiving 8 Vaccines – Pediatrician Denies Link
As the film VAXXED continues to be shown in new cities across the U.S., parents of vaccine damaged or vaccine killed children are turning out to see the film, and the VAXXED film crew often interviews them to record their stories.
In the interview above, obviously in the lobby of a theater, one young couple speaks about how their healthy 3 month old baby died 12 hours after receiving 8 vaccines in one visit to their pediatrician.
When the infant was pronounced dead at the hospital, and the parents mentioned during the investigation how the baby had received 8 vaccines that day, no one at the hospital allegedly investigated further to look for a vaccine connection. They talked to their pediatrician the next day, and she refused to link the death to vaccines, instead calling it SIDS (Sudden Infant Death Syndrome).
The medical professionals would not even report the death to VAERS (Vaccine Adverse Event Reporting System), the government database to report vaccine injuries and deaths. It was the coroner who reported it to VAERS: "We got a lot more help from him (the coroner) than we got from our own pediatrician."
Copy and paste this URL into your WordPress site to embed
Copy and paste this code into your site to embed