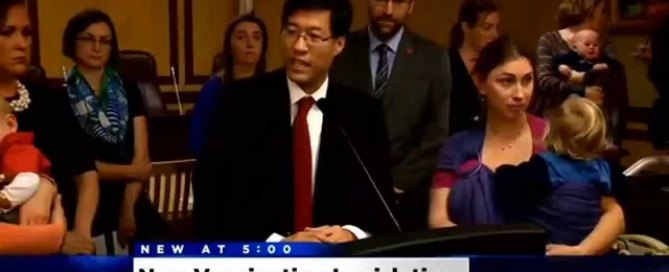 California Medical Doctor and State Senator Runs from Office to Avoid Vaccine Discussion
The controversial new film VAXXED opened recently in Sacramento, the state capitol of California.
The film's producer, Del Bigtree, along with other members of the film, decided to stop by and try to talk to some of the California State legislators about the film, which is a documentary about the CDC whistleblower who admits that the CDC hid key data in a study that linked the MMR vaccine to autism.
Last year, California became the first state in the U.S. to remove the religious and philosophical exemptions to childhood vaccines as a requirement for attending school.
Senator and medical doctor Richard Pan was the sponsor of the bill, and has also received campaign funding from pharmaceutical companies according to public records.
Del Bigtree stopped by Senator Pan's office to try and start a conversation regarding vaccine issues, since he was the sponsor of the bill that removed vaccine exemptions last year. As you can see in this video, he literally ran away from him in the capitol building avoiding any discussion on the topic.
Copy and paste this URL into your WordPress site to embed
Copy and paste this code into your site to embed