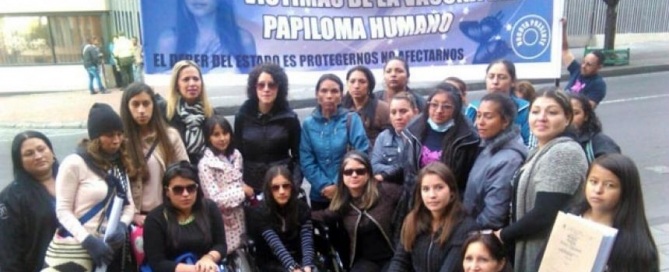 Class Action Lawsuit Against Gardasil Vaccine Filed in Colombia
The Reconstruando Esperanza Association, made up of victims of the Human Papillomavirus HPV vaccine, will sue the pharmaceutical multinational Merck Sharp & Dohme for "the damages caused to the life and health" of hundreds of women and girls.
The class action lawsuit against the multinational Merck Sharp & Dohme, which produces the drug Gardasil, warns that the amount of damages caused is 490 billion pesos (approximately $30.5 million).
Mónica León del Río, representative of the association, said that "the approximate group of victims of Gardasil that make up the demand is 700 girls, adolescents and Colombian women, affected by the recombinant quadrivalent vaccine against the Human Papilloma Virus, Types 6, 11, 16 and 18, Gardasil."
The association is calling for compensation for the damage allegedly due to the vaccine, mainly symptoms that affect the immune and neurologic systems, and also is calling for a declaration that the vaccine is unsafe.
Copy and paste this URL into your WordPress site to embed
Copy and paste this code into your site to embed