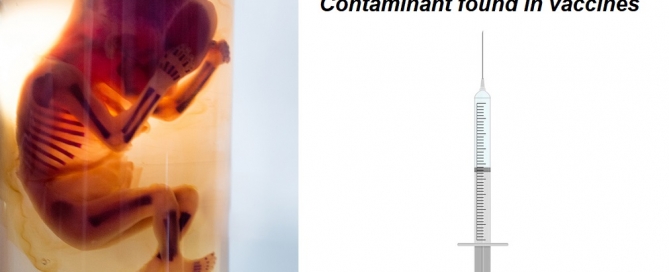 Fetal DNA Contaminants Found in Merck's MMR Vaccines
My name is Dr. Theresa Deisher. I am Founder and Lead Scientist at Sound Choice Pharmaceutical Institute, whose mission is to educate the public about vaccine safety, as well as to pressure manufacturers to provide better and safer vaccines for the public.
I am writing regarding unrefuted scientific facts about fetal DNA contaminants in the Measles-Mumps- Rubella vaccine, which must be made known to lawmakers and the public.
Merck's MMR II vaccine (as well as the chickenpox, Pentacel, and all Hep-A containing vaccines) is manufactured using human fetal cell lines and is heavily contaminated with human fetal DNA from the production process. Levels in our children can reach up to 5 ng/ml after vaccination, depending on the age, weight and blood volume of the child. That level is known to activate Toll-like receptor 9 (TLR9), which can cause autoimmune attacks.
Anyone who says that the fetal DNA contaminating our vaccines is harmless either does not know anything about immunity and Toll- like receptors or they are not telling the truth.
Copy and paste this URL into your WordPress site to embed
Copy and paste this code into your site to embed