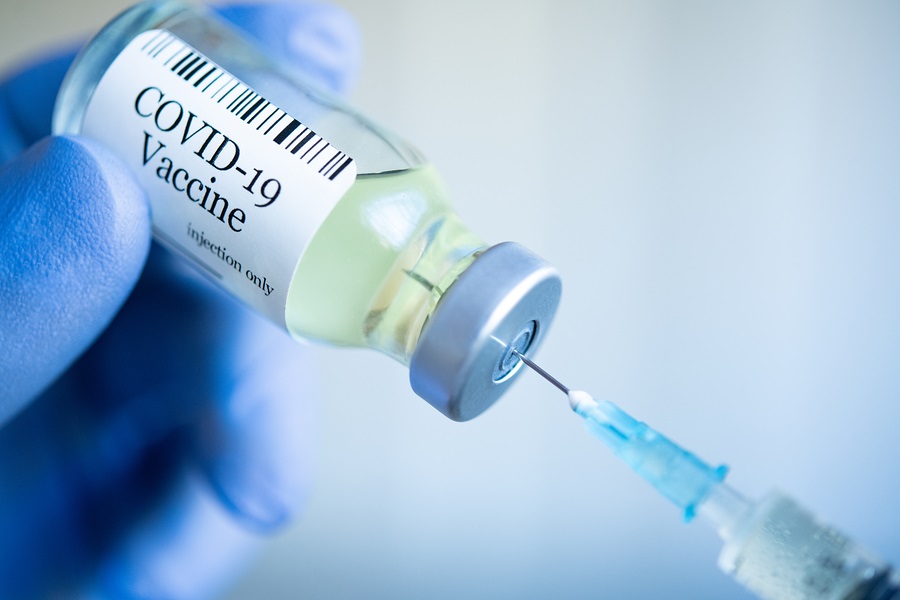 by Brian Shilhavy
Editor, Health Impact News
The pharmaceutical industry's marketing trade publication, FiercePharma, published an article this week where analysts predicted that the U.S. Food and Drug Administration could approve "at least one" new COVID-19 vaccine before the November elections.
About six months into the pandemic and about 130 days until the U.S. presidential election, COVID-19 vaccines are moving ahead at record speeds. Now, a group of analysts predicts "at least one" vaccine will be approved before November 3.

Jefferies healthcare strategist Jared Holz told MarketWatch that "perhaps multiple vaccines" could get FDA authorizations "early in the fourth quarter and quell fears of a second wave of COVID-19."

The team cited several reasons why an approval, or emergency use authorization, may come before the November election. For one, Trump could push the FDA behind the scenes to issue an approval or emergency authorization. Moderna and AstraZeneca, two vaccine front-runners, have already told the analysts an approval could happen on that timeline, according to the report. (Source.)
FDA chief Stephen Hahn, however, testified before the House Energy and Commerce Committee yesterday (June 23, 2020), and stated that the FDA was breaking from the White House's "Warp Speed" timeline for vaccine development, stating that "data and science" would drive the agency's decision making.
FDA chief Stephen Hahn broke with the White House before the House Energy and Commerce Committee on Tuesday, testifying that "data and science," not "Warp Speed," would dictate its approval of a COVID-19 vaccine.

The Trump administration's Operation Warp Speed vaccine program aims to deliver 300 million doses by January, but Hahn said the FDA will work on its own timeline. (Source.)
Hahn was responding to a Congressional inquiry, with a letter being sent to him by three chairs from the House Committee on Oversight and Reform who were concerned about the safety of a "fast-tracked" vaccine. (Letter here.)
Dear Commissioner Hahn:

The Committee on Oversight and Reform seeks information on the processes that will guide the Food and Drug Administration (FDA) in its decisions about the development, review, and deployment of any eventual coronavirus vaccines.

Scientists are racing to create a coronavirus vaccine to protect us all. While they are engaged in their noble pursuit, we need to plan ahead. When a vaccine candidate is ready, it will be up to you, Dr. Hahn, to decide whether it is safe enough and effective enough to be given to the American people.

We trust that you will make that decision in the best interest of the public health. And the best way to bolster that trust is to create transparency in how that decision will be made, how a vaccine arrives to that decision point, and how a vaccine will be deployed. (Full Letter.)
This begs the question, considering that more than $1 BILLION has already been spent by the U.S. Government to develop COVID vaccines, who is calling the shots here on the COVID vaccine?
President Trump has publicly endorsed the "Operation Warp Speed" COVID vaccine project, which is run by a military general and medical authorities all with ties to Bill Gates.
Stephen Hahn is President Trump's hand-picked man to run the FDA, coming out of a career in cancer research in Texas.
So as America and the world look to the future and a possible COVID vaccine that some doctors claim will be a new kind of DNA vaccine never before used on humans that could have devastating results with many lives lost or destroyed, will the FDA really be transparent with test results and only rely on "data and science?" Because if so, such a vaccine would probably be years away, and certainly not within this year.
And if the FDA does, in fact, take this position, will President Trump, as the commentary in FiercePharma states, "push the FDA behind the scenes to issue an approval or emergency authorization"?
I guess it depends on who is calling the shots. Will the President and the FDA, or Bill Gates and his collaborators in the U.S. Government such as Dr. Fauci, Dr. Deborah Birx, CDC Director Robert Redfield, and now Operation Warp Speed Director Dr. Moncef Slaoui, be the ones to make the decision to further advance their goals of reducing the world's population?
In fact, I think it is appropriate to ask the question: Is the decision to approve this COVID vaccine a requirement for someone to be elected as President of the United States in November?
See Also:
Having problems receiving our newsletters? See: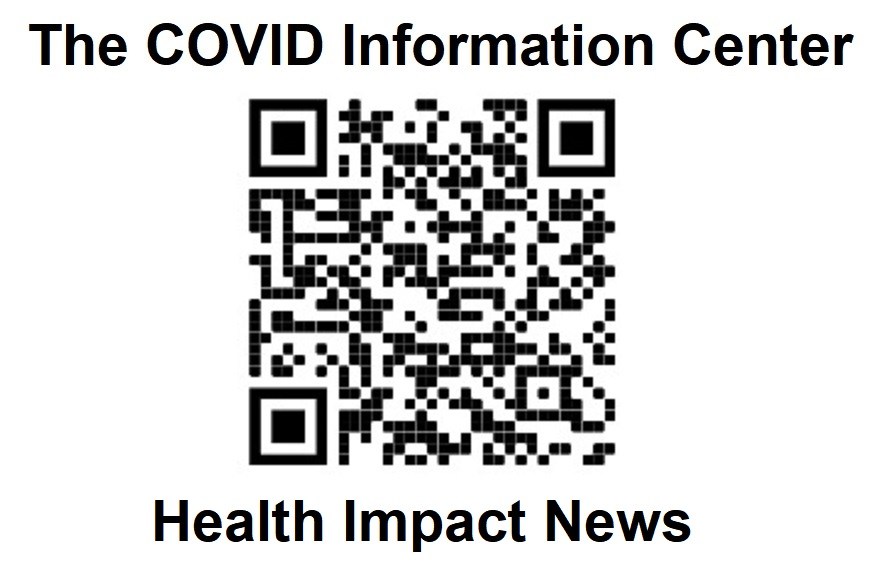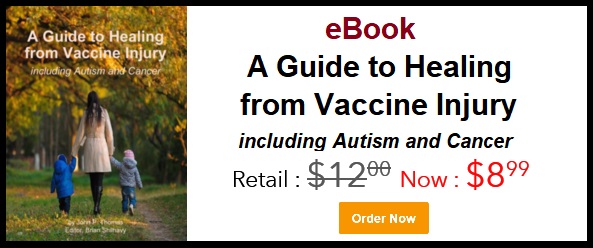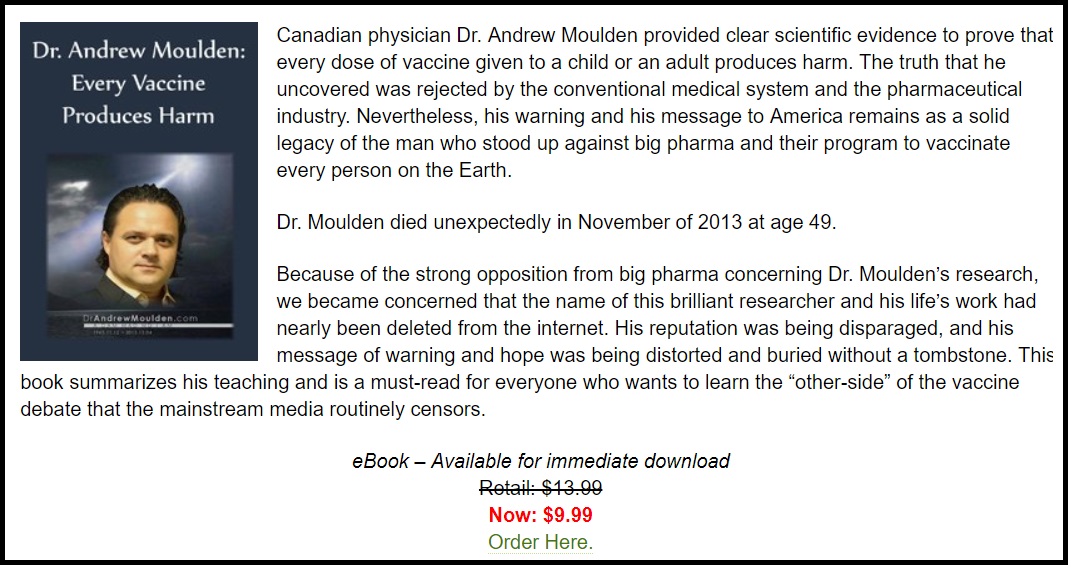 Leaving a lucrative career as a nephrologist (kidney doctor), Dr. Suzanne Humphries is now free to actually help cure people.
In this autobiography she explains why good doctors are constrained within the current corrupt medical system from practicing real, ethical medicine.
One of the sane voices when it comes to examining the science behind modern-day vaccines, no pro-vaccine extremist doctors have ever dared to debate her in public.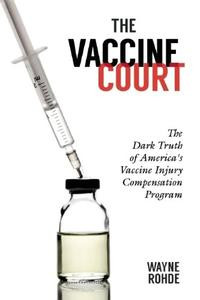 Book – The Vaccine Court, by Wayne Rohde – 240 pages

"The Dark Truth of America's Vaccine Injury Compensation Program"

FREE Shipping Available!
Published on June 24, 2020