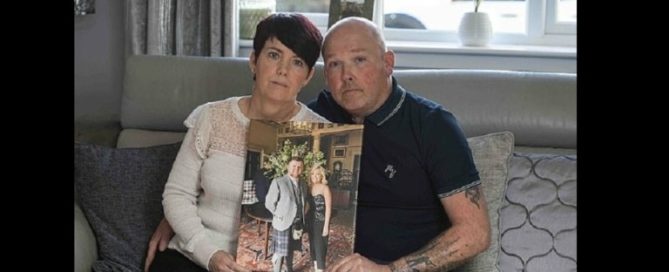 20-Year-Old Scottish Man DEAD 12 Hours After being Injected with the Experimental Pfizer mRNA COVID Jab
Sadly, as worldwide mass COVID vaccination efforts now move beyond assisted living centers, healthcare workers, and educators, more of the general populations around the world are now starting to get the experimental COVID injections, and unfortunately we are beginning to see many reports of deaths among young people in their 20s and 30s, an age group with almost ZERO chance of dying from the COVID-19 virus.
The Daily Mail is reporting today that a 20-year-old young Scottish man has died within 12 hours of receiving the experimental Pfizer COVID mRNA injection, leaving his parents devastated.
Nobody under the age of 30 should be dying from these injections, because nobody under the age of 30 should be taking them since there is almost NO RISK of dying from COVID in that age group!
And even in age groups more prone to suffer serious side effects from COVID, there are already existing treatments that do NOT kill the patient that have been used successfully by THOUSANDS of doctors around the world on COVID patients, including the older drugs Ivermectin and Hydroxychloriquine, making these dangerous, experimental injections unnecessary.
Copy and paste this URL into your WordPress site to embed
Copy and paste this code into your site to embed