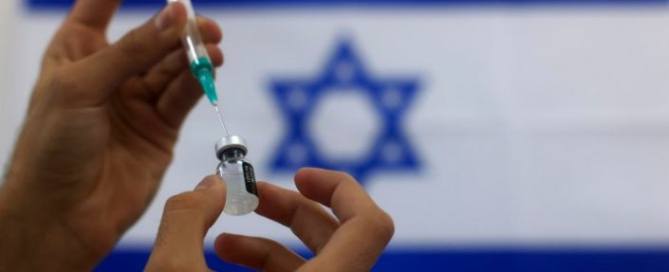 Israel Becomes First Country in the World to Push 3rd COVID Shot for Already Vaccinated
Pfizer continued their program of using Israelis as lab rats this week as Israel became the first country in the world to authorize a third COVID-19 "vaccine" for those who have already received two Pfizer mRNA shots, beginning with people over the age of 60.
Earlier this year Vera Sharav, a holocaust survivor, reported how the Israeli government had reached an agreement with Pfizer to vaccinate as many people in Israel as quickly as possible and monitor the results, selling out their citizens as "lab rats."
It appears that now the Israeli people will also be the first to be tested with a third injection, as Israeli President Naftali Bennet confirmed what most of us expected: there will be constant COVID-19 booster shots just like the annual flu shots.
Mordechai Sones, with America's Frontline Doctors, interviewed security expert Ehden Biber this week who claims to have recovered unredacted contracts between Pfizer and world governments which he claims required these countries to ban or make illegal existing treatments for COVID-19, such as Ivermectin, to be able to distribute Pfizer mRNA COVID-19 injections.
Copy and paste this URL into your WordPress site to embed
Copy and paste this code into your site to embed