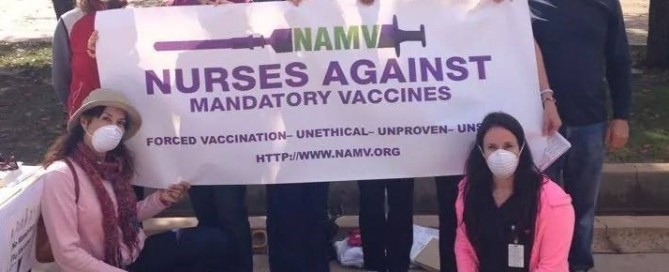 Why Are Nurses and Healthcare Workers Across the U.S. Refusing Mandatory Flu Vaccines?
In this investigative report by Claire Dwoskin, the founder of the Childrens Medical Safety Research Institute, we learn what the true motivations are behind hospital policies that mandate the annual flu shot for healthcare workers.
As nurses who have lost their jobs for refusing the flu vaccine are beginning to win legal battles across the U.S., Ms. Dwoskin reveals that these mandatory flu vaccine policies are based not on the vaccine efficacy or safety, but on financial incentives.
One owner of 5 hospitals even reveals that he himself will never get the flu shot again after a negative reaction, and that employee absenteeism increases after administering the flu shots, and yet he keeps the mandatory flu vaccination policy in place for financial reasons.
Even more troubling is the report that some pediatricians are now secretly administering the flu vaccine to children without parental consent.
Copy and paste this URL into your WordPress site to embed
Copy and paste this code into your site to embed