Fauci Admits He Lied About Herd Immunity To Trick Americans Into Vaccine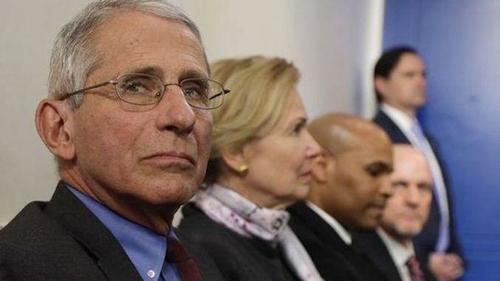 Dr. Anthony Fauci, the Democrat-approved 'science' in 'trust the science,' appears to have just admitted to lying about COVID-19 herd immunity in order to goad more people into taking the vaccine, according to a new report in the New York Times.
At issue is the percentage of the population which must require resistance to the coronavirus – through infection or vaccination – in order for the disease to disappear.
Early into the pandemic, Fauci repeatedly claimed '60-70%' herd immunity was required to achieve herd immunity. Beginning around a month ago, however, Fauci's estimate drifted higher – to "70, 75 percent," and more recently telling CNBC "75, 80, 85 percent" and "75 to 80-plus percent."
When asked about it, Fauci essentially said he lied for political purposes due to vaccine skeptics.
Copy and paste this URL into your WordPress site to embed
Copy and paste this code into your site to embed