Healthcare Workers in the U.S. Suffer Serious Reactions from Illegal Pfizer Experimental Vaccine – Others Fake Vaccination on TV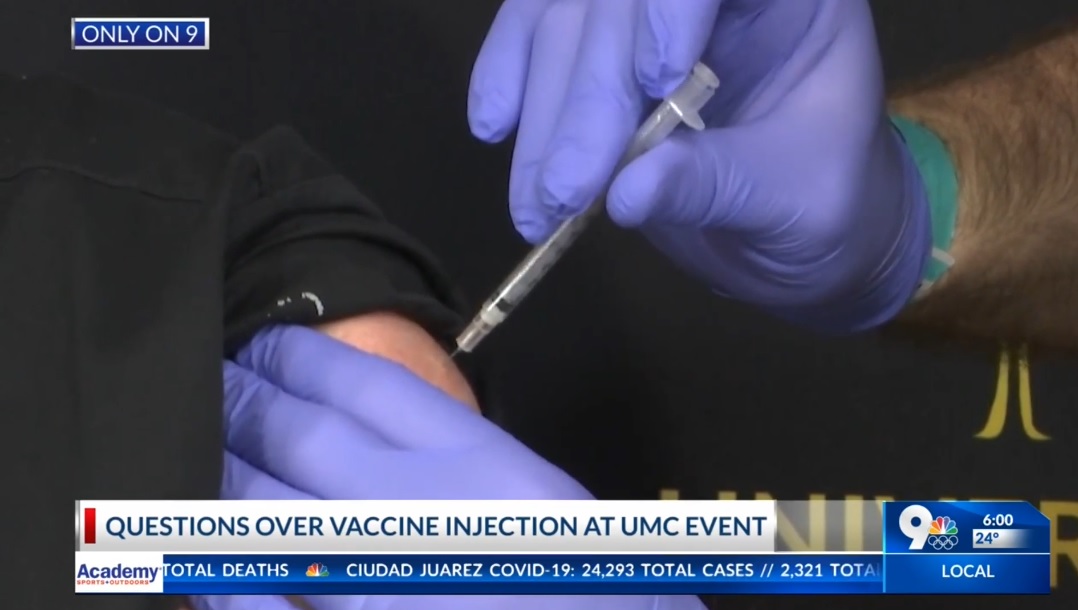 The first illegal Pfizer experimental vaccines were rolled out this week. I have seen no evidence so far of the military being involved in their distribution, as has been planned under Operation Warp Speed.
This is probably because the first Pfizer vaccines were reported to have been administered this week in medical institutions, where they can control the narrative and where the military is not needed.
Healthcare workers and people in nursing homes or assisted living centers were reportedly the first ones to receive the vaccine this week.
But reports of two healthcare workers suffering adverse reactions in Alaska did make its way into the media yesterday. One of them went into anaphylactic shock, something the FDA has warned about.
Copy and paste this URL into your WordPress site to embed
Copy and paste this code into your site to embed