"Pandemic is Over" – Former Pfizer Chief Science Officer Says "Second Wave" Faked On False-Positive COVID Tests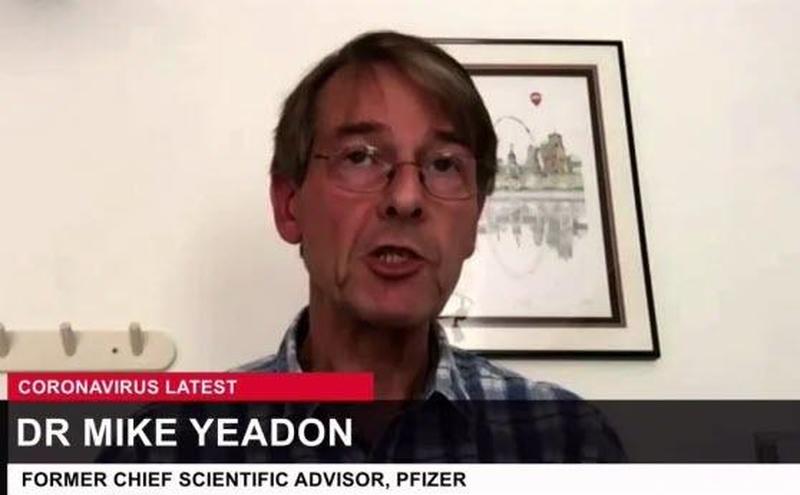 This video provides one of the most erudite and informative looks at Covid-19 and the consequences of lockdowns. As AIER notes, it was remarkable this week to watch as it appeared on YouTube and was forcibly taken down only 2 hours after posting.
In a year of fantastic educational content, this is one of the best we've seen.
Dr. Michael Yeadon is an Allergy & Respiratory Therapeutic Area expert with 23 years in the pharmaceutical industry. He trained as a biochemist and pharmacologist, obtaining his PhD from the University of Surrey (UK) in 1988.
Joining Pfizer in 1995, he was responsible for the growth and portfolio delivery of the Allergy & Respiratory pipeline within the company. He was responsible for target selection and the progress into humans of new molecules, leading teams of up to 200 staff across all disciplines and won an Achievement Award for productivity in 2008.
Dr. Yeadon has published over 40 original research articles and now consults and partners with a number of biotechnology companies. Before working with Apellis, Dr. Yeadon was VP and Chief Scientific Officer (Allergy & Respiratory Research) with Pfizer.
What likely triggered the Silicon Valley censor-mongers is the fact that a former Chief Science Officer for the pharmaceutical giant Pfizer says "there is no science to suggest a second wave should happen." The "Big Pharma" insider asserts that false positive results from inherently unreliable COVID tests are being used to manufacture a "second wave" based on "new cases."