"Stay of Action" Filed Against FDA to STOP Approval of COVID Vaccine for Using Faulty PCR Tests in Trials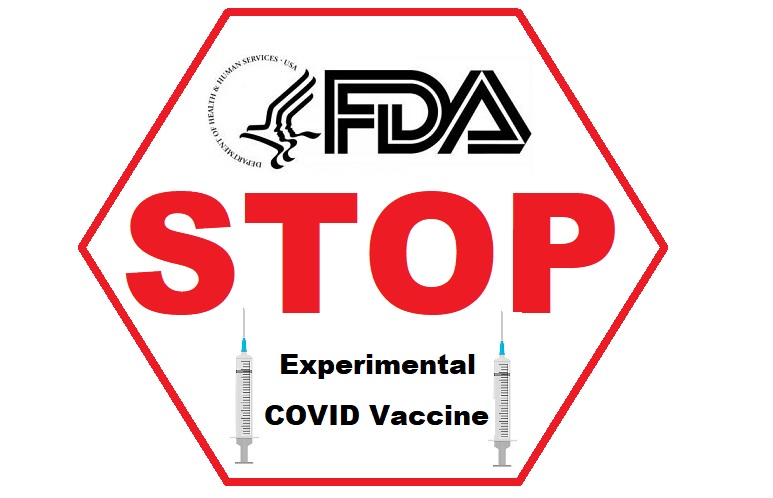 An ADMINISTRATIVE STAY OF ACTION has been filed with the Department of Health and Human Services and Food and Drug Administration (FDA) for the new Pfizer COVID vaccine that has been submitted for "emergency use authorization" (EUA).
It is widely expected that the FDA is going to grant EUA fast-track approval to Pfizer's experimental COVID vaccine within days.
The STAY OF ACTION is a Petition for Administrative Action Regarding Confirmation of Efficacy End Points of Phase III Clinical Trials of COVID19 Vaccines.
The STAY OF ACTION is based upon the faulty PCR tests that were used in the vaccine trials:
"Before an EUA or unrestricted license is issued for the Pfizer vaccine, or for other vaccines for which PCR results are the primary evidence of infection, all "endpoints" or COVID-19 cases used to determine vaccine efficacy in the Phase 3 or 2/3 trials should have their infection status confirmed by Sanger sequencing, given the high cycle thresholds used in some trials…. PCR test results have been widely acknowledged to lead to false positives."
The Petitioner of this ADMINISTRATIVE STAY OF ACTION is Dr. Sin Hang Lee, a pathologist and founder of Milford Molecular Diagnostics, a CLIA-certified diagnostic laboratory in Milford, Connecticut.
Dr. Lee is a world-renowned expert on DNA sequencing-based diagnostics. He has trained and taught in some of the world's most prestigious institutions and has published scores of scientific articles in peer-reviewed journals.