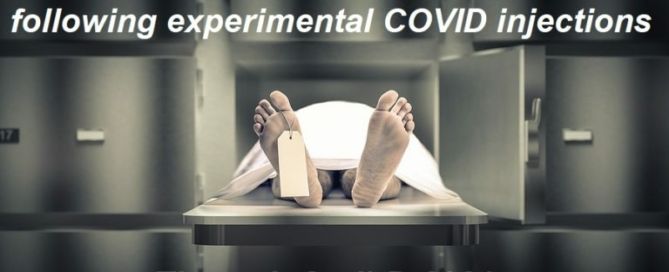 CDC Reports 2,794 Total Deaths Following COVID Experimental "Vaccines" as Some Clinics Halt J&J Shots due to Side Effects
In what is becoming the most censored story probably in the history of the United States, the CDC has reported this week that 2,794 deaths have been reported to VAERS as of April 5, 2021, following injections of the three experimental, non-FDA approved, COVID-19 injections.
The Vaccine Adverse Event Reporting System (VAERS) is a U.S. Government funded database that tracks injuries and deaths caused by vaccines.
To put this into some perspective, there were a total of 345 deaths recorded in VAERS following vaccines for all of 2020.
From 2010 through the end of 2020, an entire decade spanning 11 years, there were a total of 2,588 deaths recorded following vaccines.
So deaths following vaccines during the first three months of 2021 have now exceeded total deaths for the past 11 years.
How is this not headline news?
What does the CDC say about all these deaths following COVID-19 injections?
"A review of available clinical information including death certificates, autopsy, and medical records revealed no evidence that vaccination contributed to patient deaths."