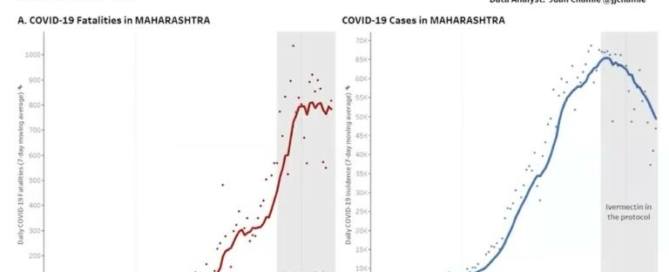 COVID-19 Cases Plummet in India as They Distribute Ivermectin and Hydroxychloroquine
India has received the baton for title of COVID Capitol of the World after China, Italy and the United States held it for much of last year.
The world second-most populace country after China had fewer than 138,000 total active COVID cases in early February 2021. That's the lowest figure since January 2020. India active COVID cases sit around 3.6 million today, according to the India Ministry of Health and Family Welfare. Mainstream media are blaming the massive spike on a "scary, mutant variant" called B.1.617.
Said media are also speculating whether or not the "vaccines" will work against the variant. Only about 2.8% of India is vaccinated. Have no fear. Ivermectin and hydroxychloroquine are here.
The India health ministry updated its guidelines on April 28 for quarantines, treating the asymptomatic and those with mild symptoms of COVID-19. The agency now says that asymptomatic patients should "consider Tab Ivermectin (200 mcg/kg once a day, to be taken empty stomach) for 3 to 5 days."
Caregivers of patients in quarantine are instructed to "take Hydroxychloroquine prophylaxis as per protocol and as prescribed by the treating medical officer."
Dr. Pierre Kory is the chief medical officer of the Front Line Covid-19 Critical Care Alliance. Mainstream media label the good doctor as "misinformation." He is best known for his Congressional testimony about Ivermectin. Dr. Kory did a live Zoom conference this week showing just how effective Ivermectin and hydroxychloroquine have been since India implemented the changes in its policies.