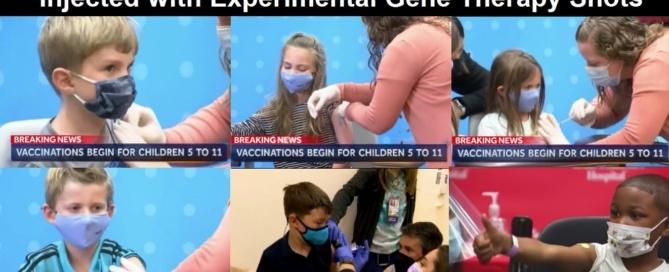 Do You Have Blood on Your Hands? Tens of Thousands of Children Age 5 to 11 Injected with Gene Therapy Shots
Tens of thousands of children age 5 to 11 were injected with the Pfizer bioweapon gene therapy shot over the past couple of days.
This is truly one of the darkest days in the history of our nation.
The pharma-owned corporate media hailed this day as a great achievement.
Here is our report, where we deleted the audio of the talking head reporters and health officials, and changed the music to more accurately represent this day.
Do you have blood on your hands? Most of these parents have been deceived, and do not know the truth.
For those of us who do know the truth, we have a responsibility to warn others. If they reject the truth after sharing it with them, then the blood of their children is solely on their hands, and the hands of those promoting the shots.
Copy and paste this URL into your WordPress site to embed
Copy and paste this code into your site to embed