Whistleblower Video Footage of Forced COVID Vaccines in German Nursing Homes Goes Public – Attorney: "We're Dealing with Homicide, Maybe Even Murder"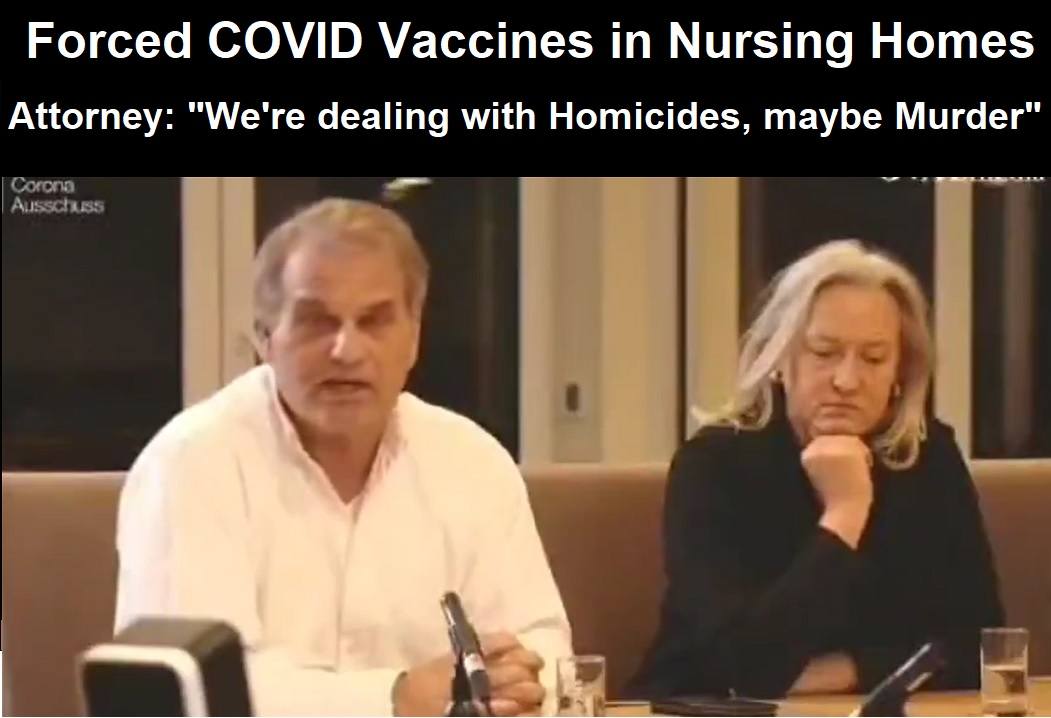 Earlier this week we published the English translation of a video in German that Attorney Reiner Fuellmich published with a whistleblower who works in a nursing home where several residents were injected with the experimental COVID mRNA shots against their will, and where many of them died a short time later.
Since that interview was published, other whistleblowers in Germany who work in nursing homes have also stepped forward, some with video footage showing residents being held down and vaccinated against their wish.
Attorney Fuellmich is not afraid to state exactly where this evidence leads us:
"It means that people are dying because of the vaccines.
What we are seeing in this video clip is worse than anything we ever expected.
If this is representative for what's going on in the other nursing homes, and in other countries, then we have a very serious problem.
And so do the people who make the vaccines, so do the people who administer the vaccines.
It looks more and more as though we're dealing with homicide, and maybe even murder."