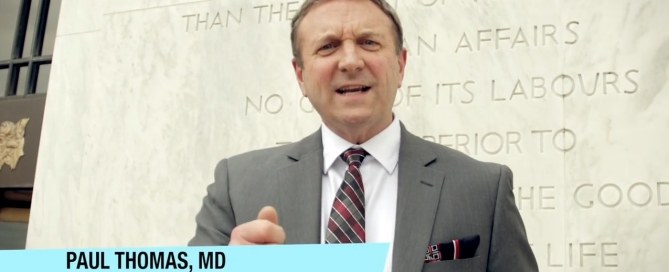 Dr. Paul Thomas, M.D. – Preserve Medical Freedom – Vaccines Linked to Autism
Dr. Paul Thomas, M.D. is a board-certified fellow of the American Academy of Pediatrics who resides in Oregon. He took time out to attend the public hearing before the Oregon Senate Committee on Health Care, regarding Bill SB 442. This bill was written by Oregon State Senator and physician Elizabeth Steiner Hayward, who wanted to remove all philosophical and religious exemptions to vaccines in the State of Oregon.
Dr. Paul stated that this bill, as it is written, is "a travesty." He stated: "We need to protect our children and preserve the right for freedom of choice, and the right to give informed consent when your child is about to get a vaccine."
In testimony before the Senate Committee, Dr. Paul stated that he does not give every vaccine to every child in his practice, and as a result, he has over 1000 children in his practice over the age of 3, and NONE of them have autism. The rest of the country is seeing a rate of about one out of 50 children on the autism spectrum. He states that the "science is not settled" linking too many vaccines to autism, and that doctors like himself should not be coerced by bills like this one proposed in Oregon to give up the right to informed consent in regards to vaccines.
Copy and paste this URL into your WordPress site to embed
Copy and paste this code into your site to embed