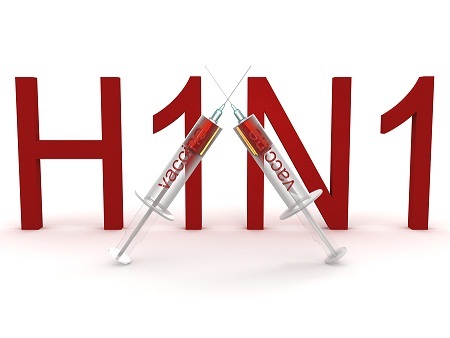 Health Impact News Editor Comments: Back in 2011 we reported that the government of Finland and major insurance companies were compensating families with children that suffered from narcolepsy after receiving the swine flu vaccine, with lifetime medical care. (Story here).
Narcolepsy is a serious, disabling illness. The disease is principally characterized by a permanent and overwhelming feeling of sleepiness and fatigue. Other symptoms involve abnormalities of dreaming sleep, such as dream-like hallucinations and finding oneself physically weak or paralyzed for a few seconds (Stanford School of Medicine).
Now, Reuters is reporting that  Norway, Ireland, and France have also seen spikes in narcolepsy cases, and the results of a soon-to-be-published study in Britain will show a similar pattern in children there. As a result, Europe's drugs regulator has ruled Pandemrix, the swine flu vaccine manufactured by GlaxoSmithKline, should no longer be used in people aged under 20.
According to Reuters:
Emmanuel Mignot, one of the world's leading experts on narcolepsy, who is being funded by GSK to investigate further – agree more research is needed but say the evidence is already clearly pointing in one direction. "There's no doubt in my mind whatsoever that Pandemrix increased the occurrence of narcolepsy onset in children in some countries – and probably in most countries," says Mignot, a specialist in the sleep disorder at Stanford University in the United States.
The Pandemrix swine flu vaccine was given to over 30 million worldwide, although none in the US.
Insight – Evidence grows for narcolepsy link to GSK swine flu shot
By Kate Kelland, Health and Science Correspondent – STOCKHOLM
Reuters
Emelie is plagued by hallucinations and nightmares. When she wakes up, she's often paralysed, unable to breathe properly or call for help. During the day she can barely stay awake, and often misses school or having fun with friends. She is only 14, but at times she has wondered if her life is worth living.
Emelie is one of around 800 children in Sweden and elsewhere in Europe who developed narcolepsy, an incurable sleep disorder, after being immunised with the Pandemrix H1N1 swine flu vaccine made by British drug maker GlaxoSmithKline in 2009.
Read the Full Story Here.
Vaccine Epidemic
by Louise Kuo Habakus and Mary Holland J.D.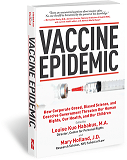 FREE Shipping Available!
Published on January 22, 2013