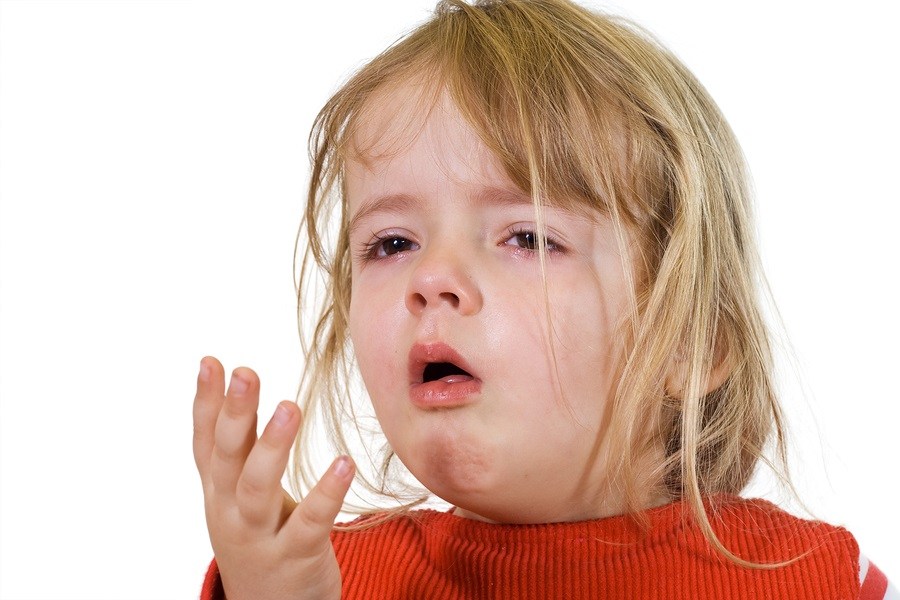 Health Impact News Editor Comments
The pertussis (whooping cough) vaccine is a failure and has now become a public health crisis. Unfortunately, the pro-pharma mainstream media is not reporting this, and one needs to look outside the U.S. or at certain local affiliates around the U.S. to get this news.
We covered the story from a local news station in Sacramento recently reporting how an 18-month-old girl contracted whooping cough from a hospital employee who was fully vaccinated for pertussis.
ABC News10 in Sacramento California reported the following:
Jessica Chavez said it was just a normal trip to the hospital. Her 18-month-old daughter Adalena had come down with a mild virus, so she took her to Kaiser Permanente in south Sacramento in mid-to-late April.
But, when Adalena got sicker and sicker, Chavez said they went back to Kasier on May 12. Adalena was coughing uncontrollably and sometimes had difficulty breathing.
"I took her there to get better not to get worse," Chavez said.
Test results after that visit showed Adalena had Pertussis, also known as whooping cough.
"It really scared me. I was at work when I found out," Chavez said. "I broke down crying. It terrified me to death."
Then Chavez discovered an employee at the hospital went to work with pertussis in April at the same time Adalena was there.
Kaiser Permanente South Sacramento's Chief of Infectious Disease Dr. John Belko released the following statement:
"Regarding recent media reports about the ongoing pertussis outbreak in Sacramento County, Kaiser Permanente South Sacramento did recently confirm that an employee, who was vaccinated against the disease, tested positive for pertussis. The employee left work as soon as symptoms appeared and was diagnosed.
"As a precaution Kaiser Permanente is contacting members and employees who may have been exposed to the employee as much as three weeks prior to the diagnosis because those infected with pertussis can carry the disease for some time before symptoms appear. Out of an abundance of caution, we are contacting members who may have been exposed between April 22 and May 6. (Source.)
This should have been headline news around the country warning people about the dangers of the now well-documented failures of the pertussis vaccine. Sadly, it was not. The mainstream media continues to wrongly blame unvaccinated children.
A recent report on the failure of the pertussis vaccine appeared in the U.K. publication Medical News Today with statistics on just how pervasive this vaccine failure is, based on quantifiable evidence:
Despite most being fully vaccinated for whooping cough, the infection is still present in about a fifth of UK children visiting their doctor with a persistent cough.
 Since 1992, the UK has had a primary vaccine coverage for whooping cough of more than 90%. However, following vaccination, immunity is reported to last for just 4-12 years. Immunity following infection lasts longer, about 7-20 years.
In October 2001, a preschool whooping cough booster vaccination was introduced. However, the introduction of this booster does not seem to have resulted in any significant changes to whooping cough hospital admissions.
Researchers at the University of Oxford recruited 279 children aged 5-15 who visited their doctor with a persistent cough lasting 2-8 weeks.
In total, 20% of the children were confirmed as having whooping cough, including 18% of the children who had been fully vaccinated.
The researchers also found that the risk of whooping cough was more than three times greater in children who received the preschool booster more than 7 years before visiting their doctor with persistent cough, compared with the children who were given the booster more recently. (Source.)
Clearly, the evidence proves this is a vaccine failure, and not a failure to vaccinate. And yet, the only solution being promoted from the medical field is more vaccines!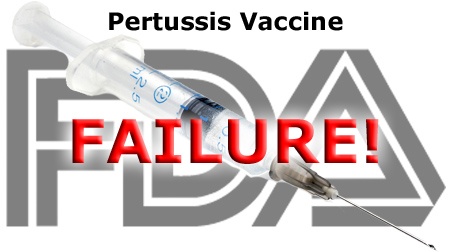 This is hardly the first study to show the failure of the whooping cough vaccine.  There were two major research papers published in 2013 documenting the failure of the pertussis vaccine, and one of those studies was funded by the FDA. The FDA published a study conducted on the pertussis vaccine clearly showing that cases of whopping cough were increasing among a highly vaccinated public. They studied the effect of the vaccine on baboons and found out that vaccinated baboons still carried around whooping cough in their throats, spreading it to others.
The other study reported on the fact that vaccine-resistant pertussis was now present in the United States. The results of this important study were published in the New England Journal of Medicine. A member of the CDC participated in the study.  This study was significant because the same phenomenon had been observed in other countries where the pertussis strain had become vaccine-resistant. This research showing that pertussis was developing immunity against the current pertussis vaccine should have made headline news back in 2013, but it did not.
So here we are today with the situation getting worse, and becoming a huge public health crisis. If you read the mainstream media reports, however, they will continue blaming unvaccinated children as the problem. That kind of pro-vaccine rhetoric will not solve the problem. It will simply keep the profits coming into Big Pharma as the failed vaccine remains in the childhood vaccine schedule, and is possibly added to the list of vaccines being mandated for healthcare workers as these outbreaks continue to increase.
See Also:
Dissolving Illusions: Disease, Vaccines, and The Forgotten History
by Dr. Suzanne Humphries and Roman Bystrianyk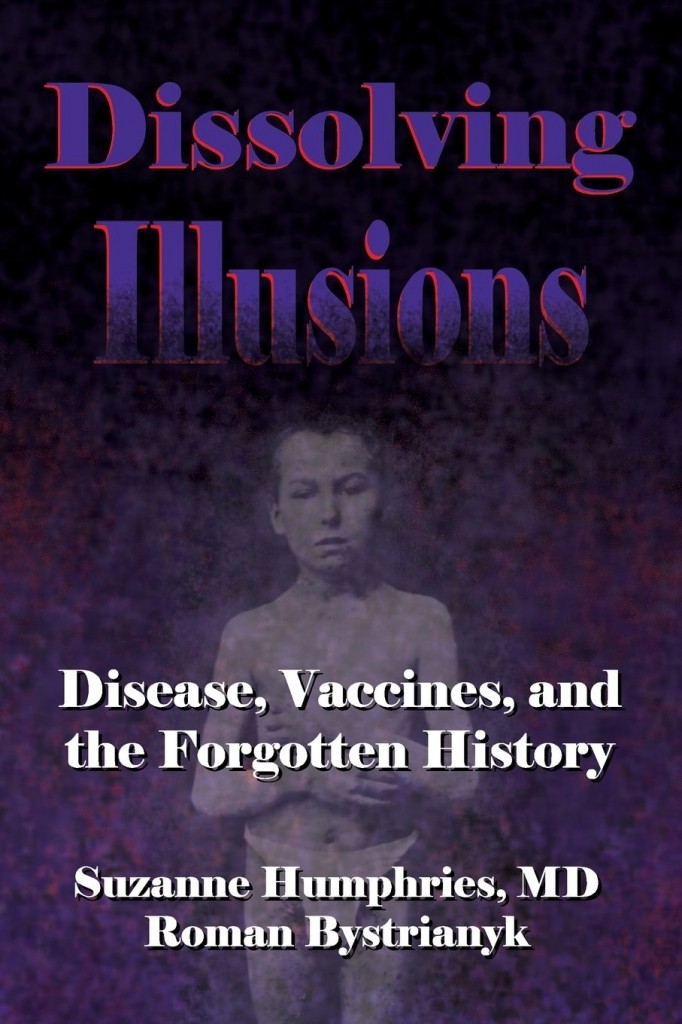 Free Shipping Available!
Learn More
Published on July 1, 2014