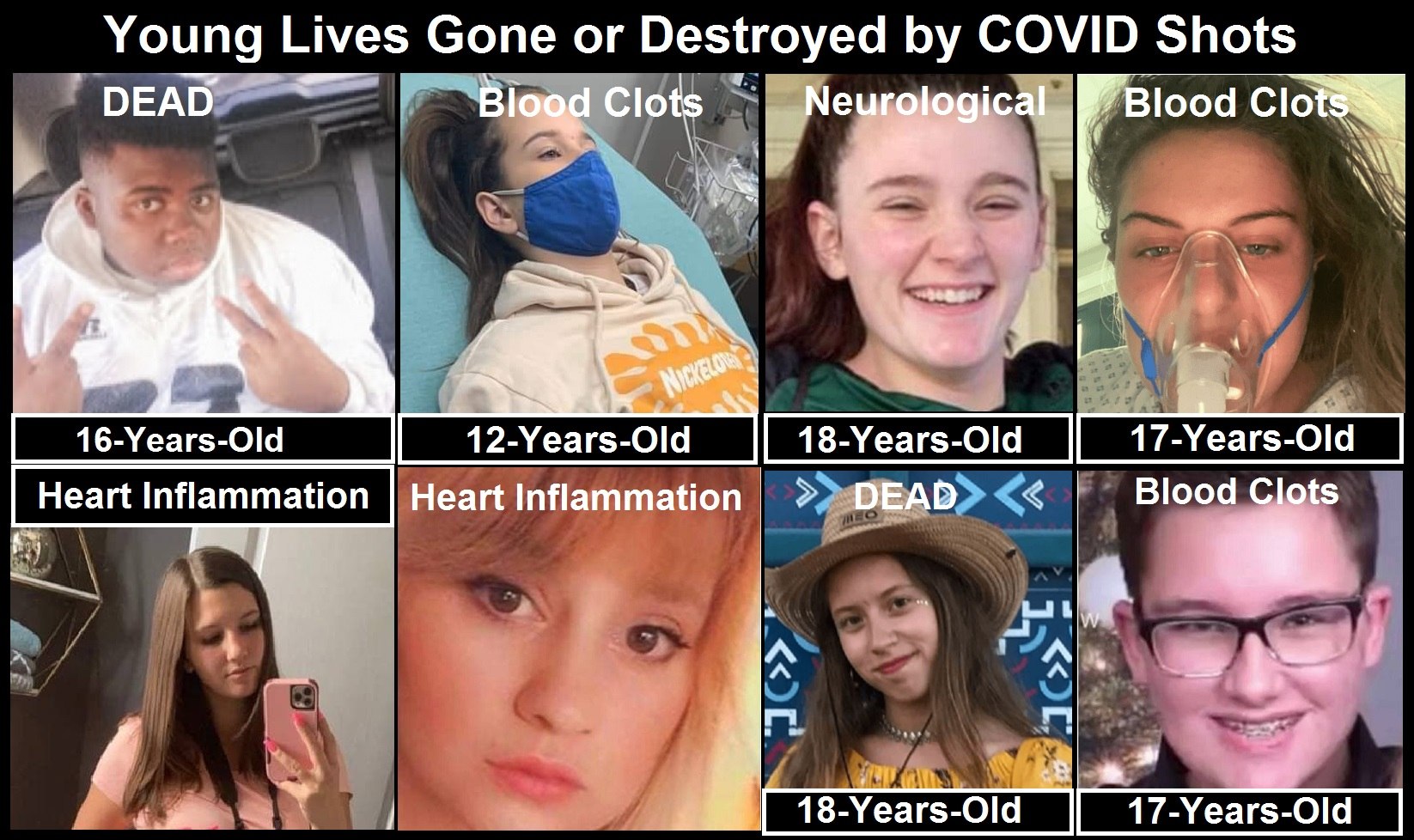 by Brian Shilhavy
Editor, Health Impact News
COVID-19 "vaccines" are killing and destroying the lives of many teens. This is the true "pandemic" facing our society now, as we are seeing a record number of injuries and deaths in people so young, and previously healthy, after taking one of the COVID-19 shots.
The FDA and CDC's own statistics in their Vaccine Adverse Event Reporting System (VAERS) database actually implicate them in their crimes against humanity, and yet most people are still sleeping and deluded by the Big Pharma-funded corporate media which continues to lie to the American people on a daily basis.
Here are the current stats of injuries and deaths among 12 to 17-year-olds during the past 9 months since the COVID injections were authorized, and keep in mind that authorization for 12 to 15-year-olds did not come until May 11th, less than 5 months ago.
Also keep in mind that this is a very tiny percentage of all actual cases, as many healthcare whistleblowers have now come forward to report that there is pressure put on doctors and nurses to NOT attribute an injury or death to the COVID vaccines and file a report with VAERS (which takes on average about 30 minutes to do).
Now here is the exact same report from ALL vaccines in the same age group for the past 5 years, minus 1 month (December 2020 when the COVID-19 shots were first authorized).
As you can see, there have been 3000 more cases, more deaths, more hospitalizations, and more life threatening events in the past 9 months among our teens, than there have been for the previous 5 years for ALL vaccines.
And now the push is to authorize the COVID shots for children between the ages of 6 months and 11 years old, and this authorization is expected any day now.
As we previously reported earlier this week, there are now more deaths recorded in VAERS following COVID shots for the past 9 months than for the past 30 years following ALL vaccines.
And for the past 30 years, prior to the authorization of the COVID shots, which age group do you think has suffered the most from vaccines based on the VAERS report?
Over 56% of the 6,076 recorded deaths following vaccination for the previous 30 years prior to COVID were among infants below the age of 3, according the government.
And not a single one of these babies who died had the cause of death documented as "vaccines" on their death certificate, because the CDC does not have any category that lists "vaccines" as a cause of death, so they were listed as SIDS (sudden infant death syndrome) instead. (Source.)
And this is the next age group that they are going to start injecting with COVID-19 mRNA injections with spike proteins.
Do you still think reducing the world's population to "save the earth" via the use of vaccines is a "conspiracy theory"? Eugenics is alive and well in the U.S. today.
Putting Some Faces on the Numbers
Here are some faces to attach to the cold numbers of teens who have paid the ultimate sacrifice by taking a COVID-19 shot. The media will continue to try and blame their deaths on "COVID" or other things, and ignore the fact that they were "vaccinated" with a COVID-19 shot.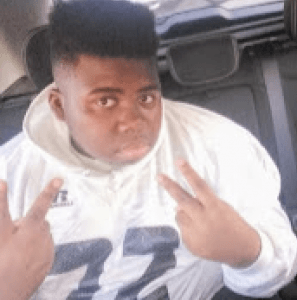 Azorean Tatum: 16-year-old Tennessee kid collapses at school, dies days later after receiving Pfizer mRNA injection
MEMPHIS — A 16-year-old high school football player is dead; and mainstream media are doing their best to blame "COVID-19."
Mr. Azorean Tatum returned to Westwood High School in Memphis, Tennessee for his junior year on Monday, August 9 – the first day of school. Four days later, Friday, August 13, Azorean, who goes by "Zo," suddenly collapsed at school. He called his mom, crying and barely able to breath. Azorean told her something was seriously wrong. He couldn't stand up or walk on his own. Paramedics rushed him to Baptist Children's Hospital.
Ms. Quintina Buckner, Azorean's mother, told WREG News Channel 3 in Memphis, that doctors diagnosed her son with "COVID-19." The Commercial Appeal reported that Azorean spent two days in the hospital before being released and "quarantined." There are no reports of tests (CT scans, EKG, etc.) being performed on Azorean, except COVID-19 tests.  The young man's condition rapidly deteriorated when he got home. Ms. Buckner gave him Tylenol, vitamins, fluids and whatever else, but nothing helped.
Azorean was taken to Le Bonheur Children's Hospital on Friday, August 20. But by then it was too late. Young Azorean passed away at the hospital on Saturday, August 21.
Mainstream media manipulation, medical industry failure
This story is perhaps the most blatant case of deliberate indifference and manipulation by the mainstream medicine and media, respectively, so far on this blog. Ms. Buckner said Azorean was at school, like normal Monday through Thursday.
"He wasn't wheezing, he wasn't coughing, he was just happy-go-lucky. He was at school for three days, and he just drastically got sick. It's unbelievable."
But somehow, trained medical professionals chalked up a 16-year-old kid collapsing and being unable to breathe as "COVID-19." Ms. Buckner made clear that Azorean received the first dose of Pfizer mRNA right before school started. But both mainstream media and apparently all the doctors involved ignored this very important fact.
Read the full story at The COVID Blog.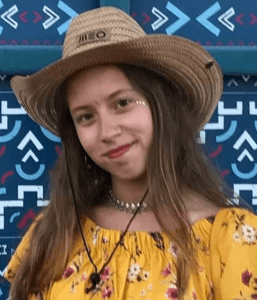 Inês Rafael Mendes: 18-year-old Portuguese college student dead five days after COVID-19 "vaccine"; police blame alcohol consumption
VIEIRA DO MINHO — An 18-year-old journalism student is dead as authorities refuse to acknowledge what took place less than a week earlier.
Ms. Inês Rafael Mendes received one of the experimental COVID-19 injections on Monday, August 2, family members told the Correio da Manhã newspaper. It's unclear which of the injections she received. But Portugal is only administering AstraZeneca injections to people over age 60. Infarmed, the Portuguese equivalent to the U.S. Food and Drug Administration (FDA), suspended use of a Johnson & Johnson batch last month after numerous people fainted following the injections in Mafra. Thus Ms. Mendes most likely received one of the experimental mRNA injections (Pfizer or Moderna).
Ms. Mendes, 18 (some reports say she was 19), and 12 friends went on a camping trip at the Cabreira Camping Park, Friday, August 6. Like virtually all teenagers in the Western world, they were drinking and partying into the night. Ms. Mendes woke up early Saturday morning feeling "unwell." Of course this is the norm after long nights of drinking. She had also been diagnosed with gastroenteritis (an intestinal infection) two weeks earlier and was potentially still feeling the effects thereof.
A hangover turned into cardiac arrest and a "sudden illness" early that Saturday morning. Paramedics attempted to revive her, but it was too late. Ms. Mendes died shortly thereafter.
Blame it on the alcohol
We've seen and heard it all as it relates to authorities and the medical industry protecting the experimental mRNA and viral vector DNA injections. Doctors blamed hormones for one post-injection woman's partial paralysis and seizures. There have now been at least two cases that food allergies were blamed as the post-injection killer. The Centers for Disease Control (CDC) says anxiety causes most "vaccine" adverse reactions.
The Judiciary Police of Braga are operating on the assumption that Ms. Mendes died because she drank too much alcohol. She had no heart issues or serious preexisting conditions prior to her death that has already been called cardiac arrest. Her uncle told the Correio da Manhã that Ms. Mendes practiced classical dance and perfectly healthy prior to the injection. He is not allowing the official narrative to take hold. He said:

"It's revolting for a healthy girl, who played sports and had a careful diet, to die like that suddenly. I do not believe there were excesses because Inês did not drink alcohol.
Alcohol poisoning occurs when your blood alcohol concentration (BAC) exceed .40%. The average person (including a 120-pound-looking Ms. Mendes) would need to consume 25 to 30 beers or four bottles of wine in three hours or less to get a BAC that high. In other words, you either have to be on a mission or be a serious alcoholic to get alcohol poisoning and die without vomiting, which slows down the effects.
An autopsy was performed the following Monday. But authorities said it cannot determine if the experimental injection caused her death five days later.
Read the full article at The COVID Blog.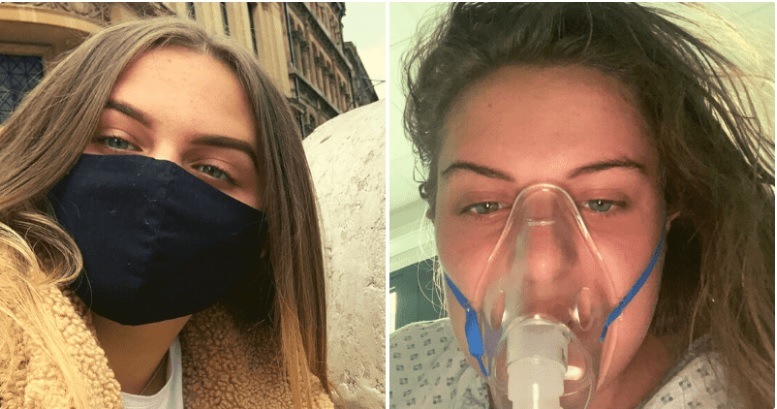 Maisy Evans: 17-year-old Welsh girl develops blood clots, hospitalized after first Pfizer mRNA injection, blames COVID, encourages teenagers to "get vaccinated"
NEWPORT, WALES — A 17-year-old Welsh girl is still hospitalized and promoting experimental injections despite the unquestioned cause of her condition.
Ms. Maisy Evans received her first experimental mRNA injection on August 11, according to her Twitter page. It is unclear which injection she received. But only Pfizer, Moderna and AstraZeneca are used in Wales. AstraZeneca is only being offered to people over age 40, according to Wales Online. Thus Ms. Evans received the Pfizer injection, which is the only one authorized in the U.K. for children under age 18.
General malaise kicked in on August 13. Headaches and muscle aches followed. Ms. Evans said she "tested positive" for COVID-19 on August 14 and has ran with that ever since.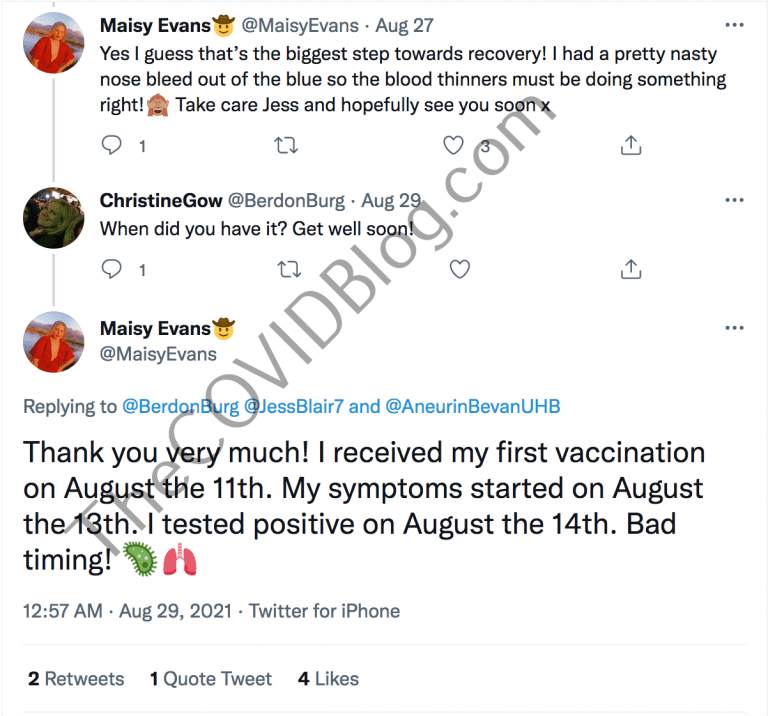 She tweeted "who said COVID doesn't effect young people badly? Wrong, sir," on August 19. That tweet included the hashtags #WearAMask and #GetVaccinated.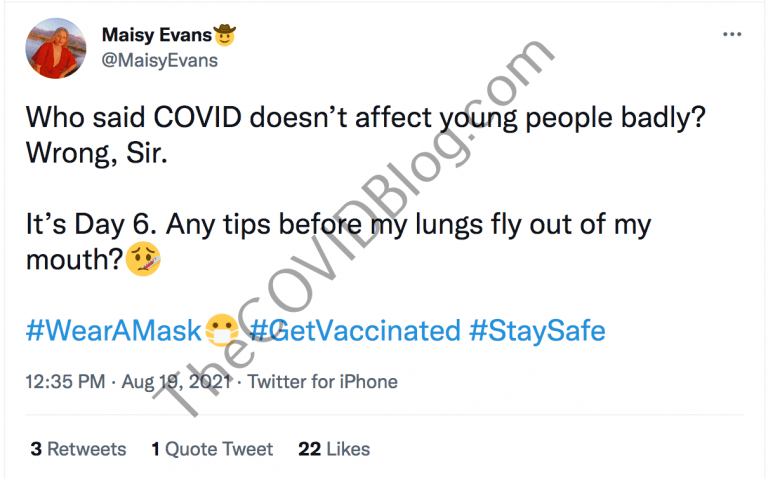 Ms. Evans continued blaming COVID-19 for her condition. Despite not getting sick in an 18-month so-called pandemic, then getting sick days after an mRNA injection, Ms. Evans wished she'd been offered the injection sooner.
Read the full article at The COVID Blog.
The following stories are posted on the "Covid Vaccine Injuries" Telegram channel.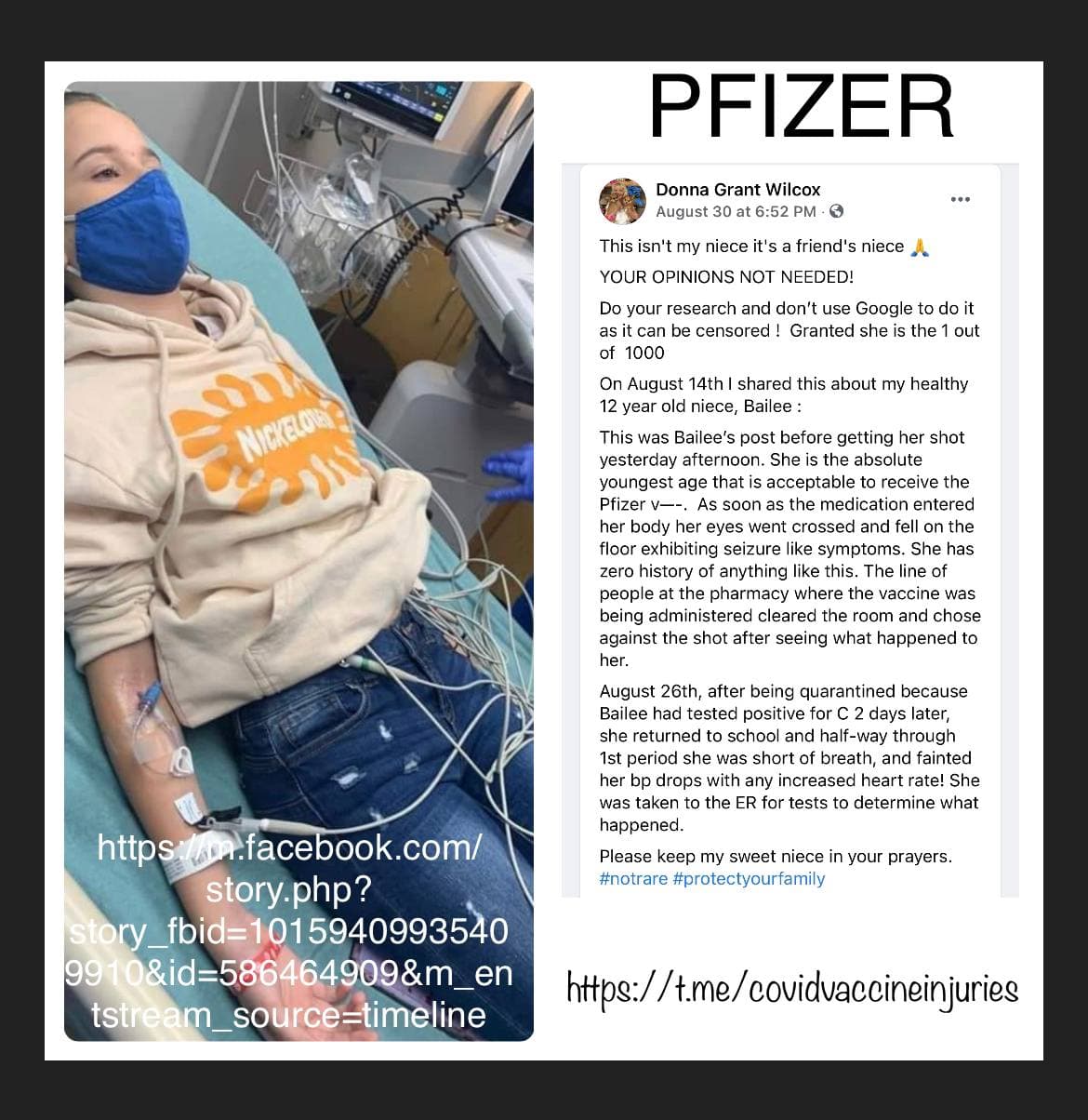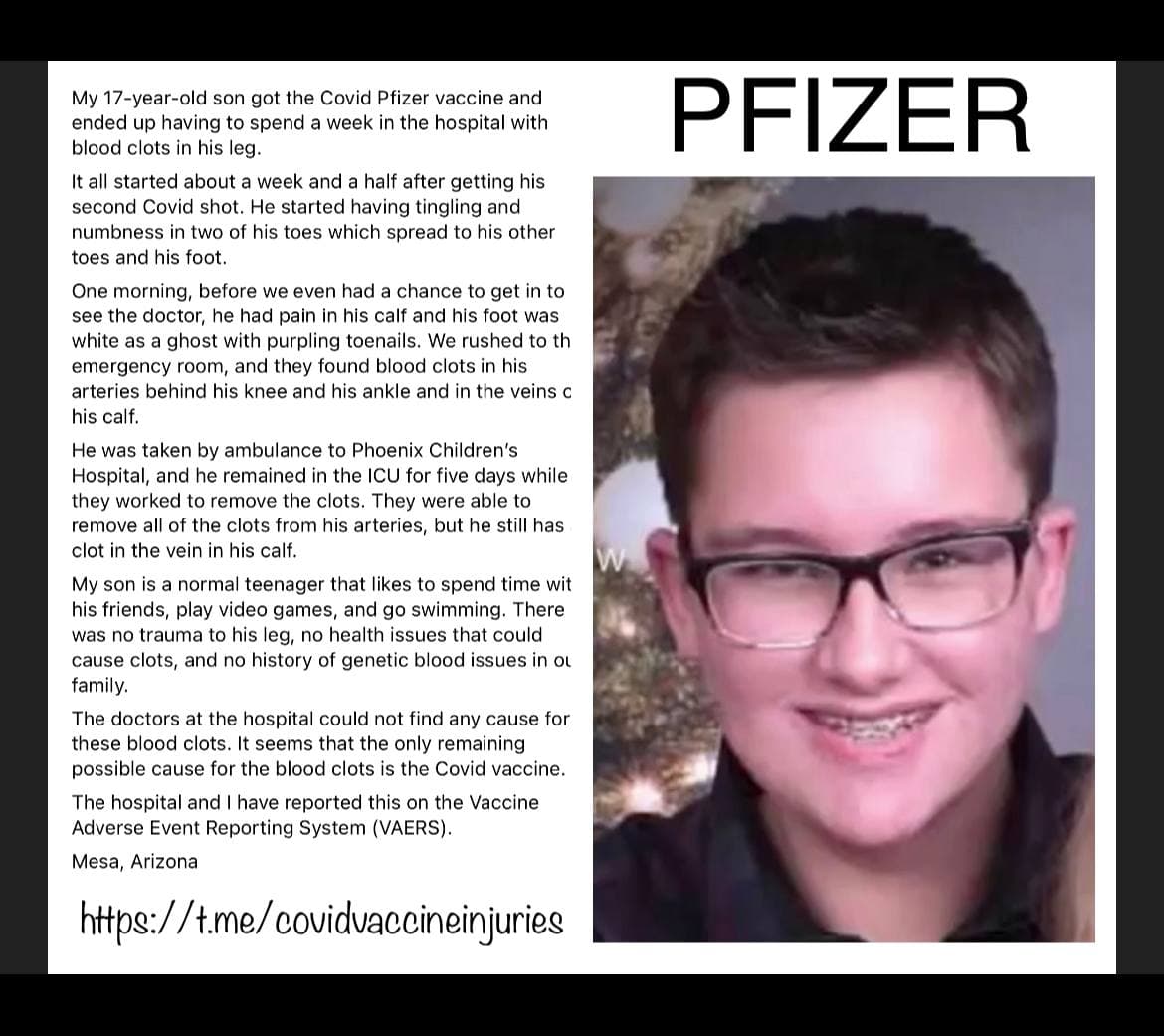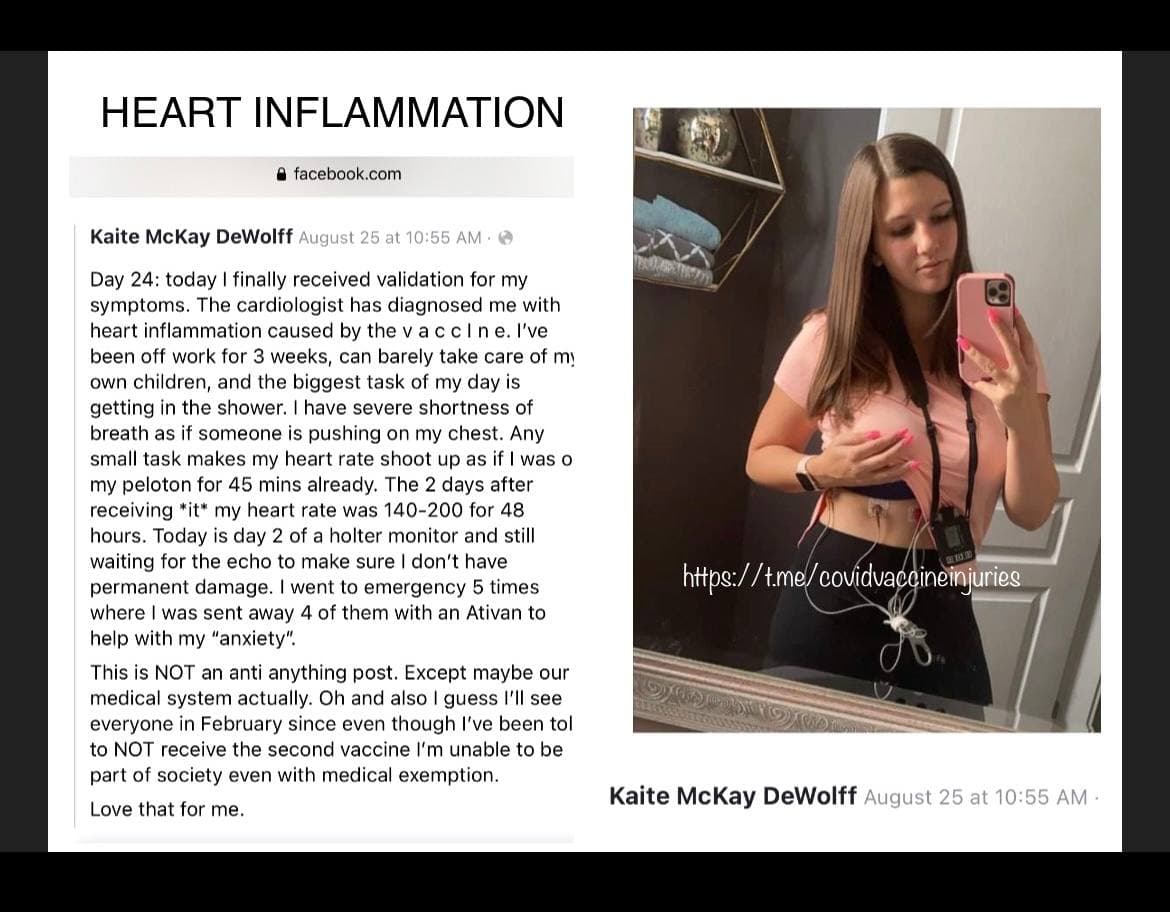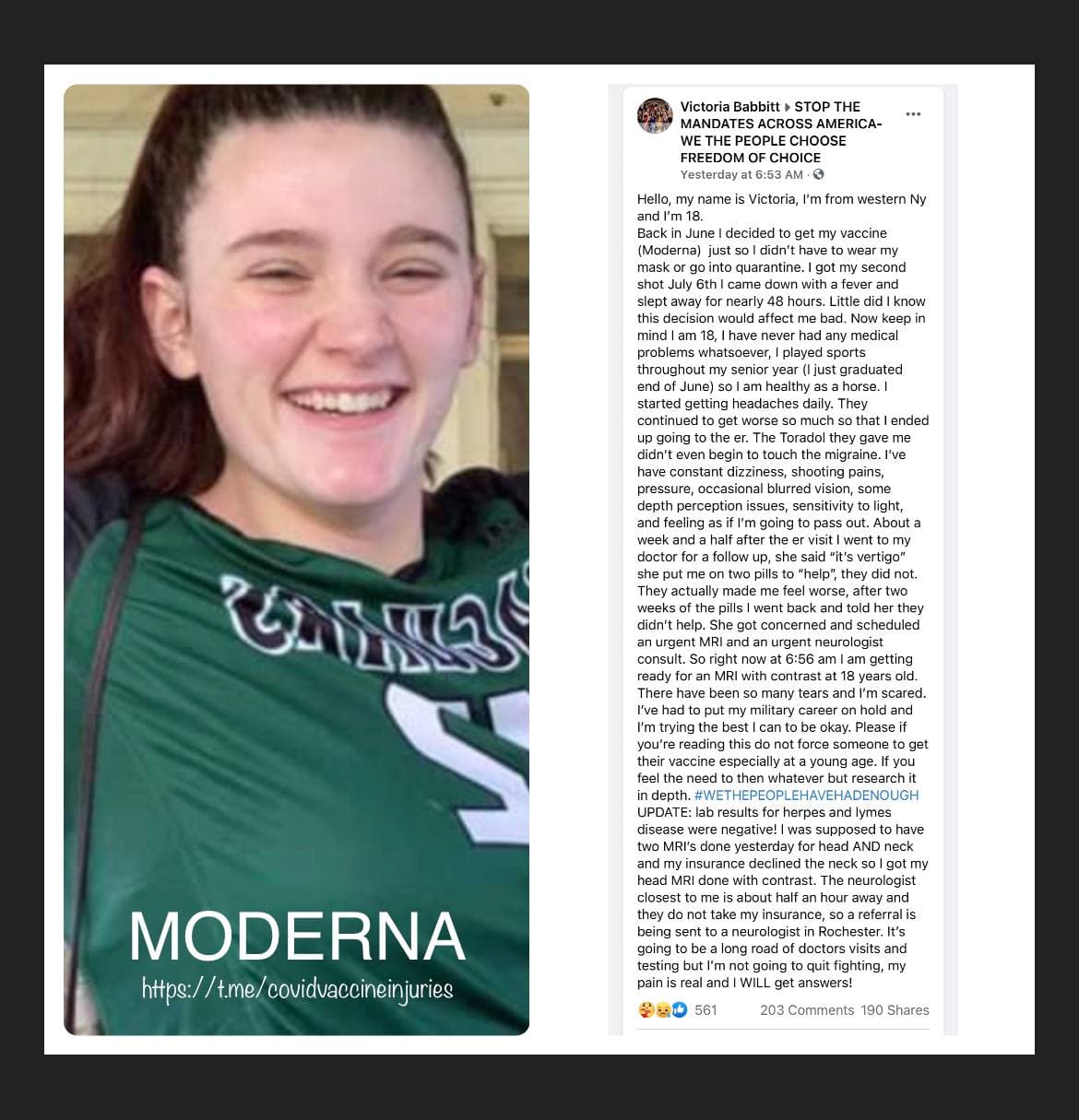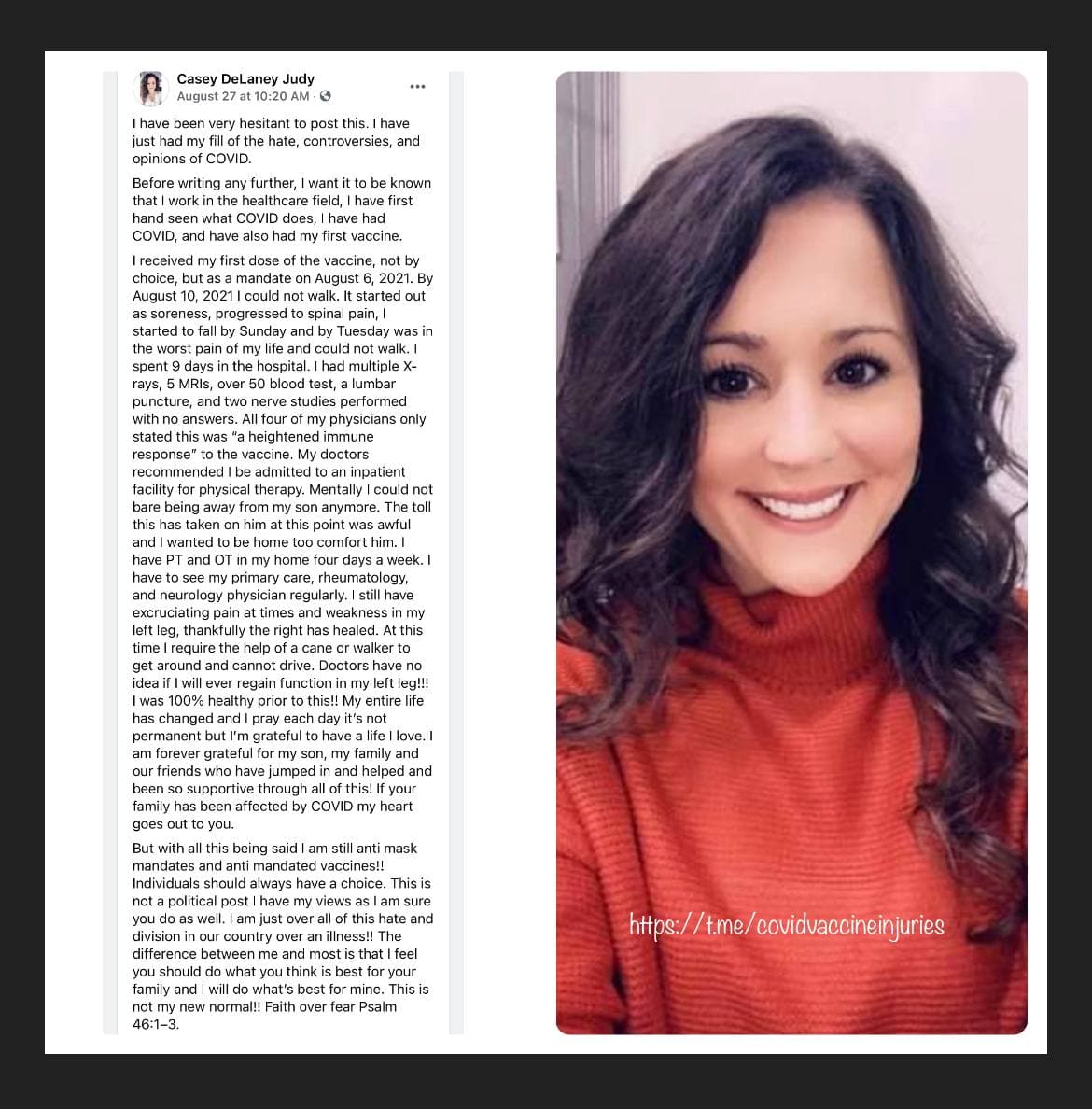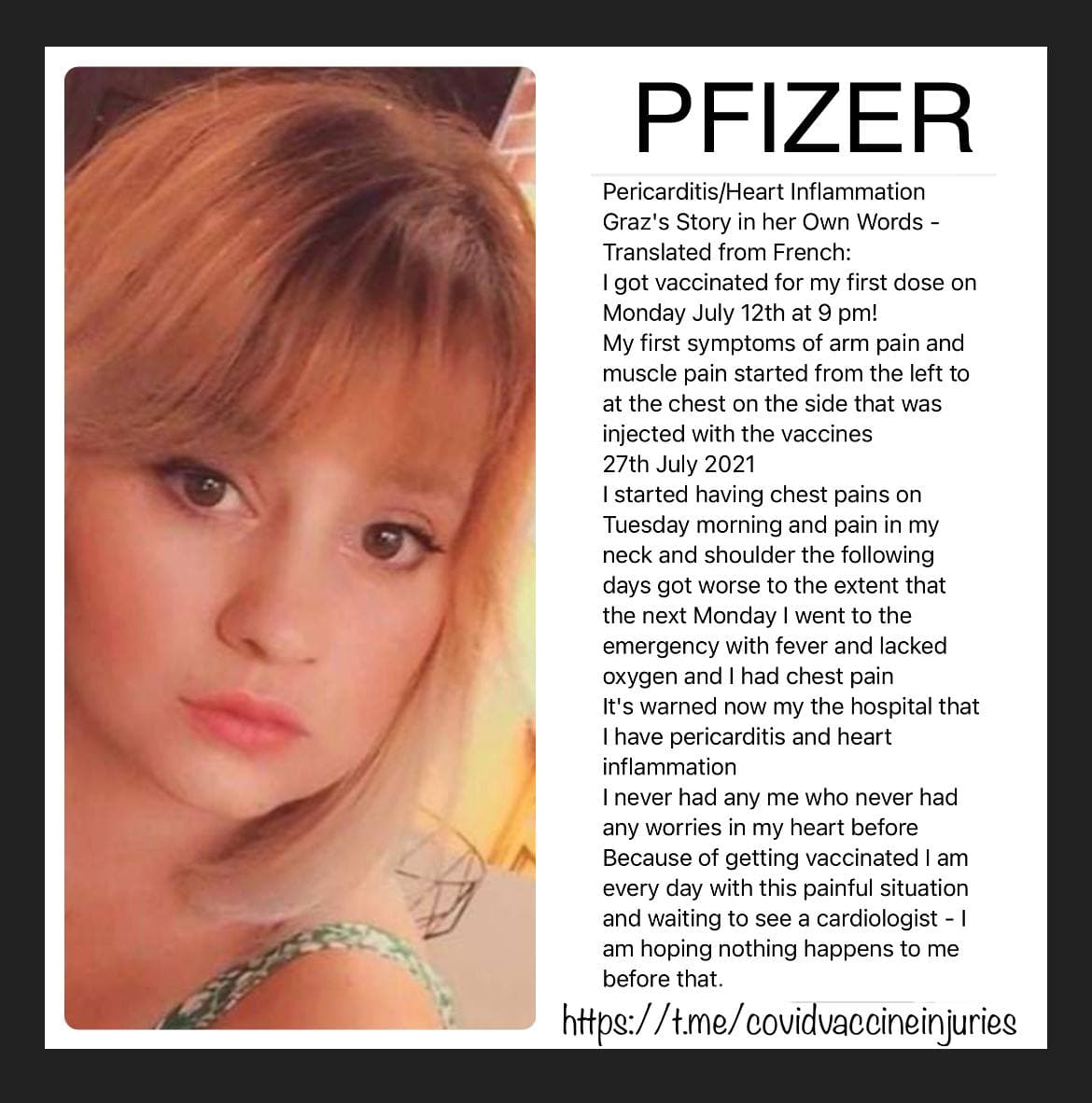 Here is a video of some of the previous stories of teens and young people that we have also covered.
Comment on this article at HealthImpactNews.com.
See Also:
Over 11 MILLION Views!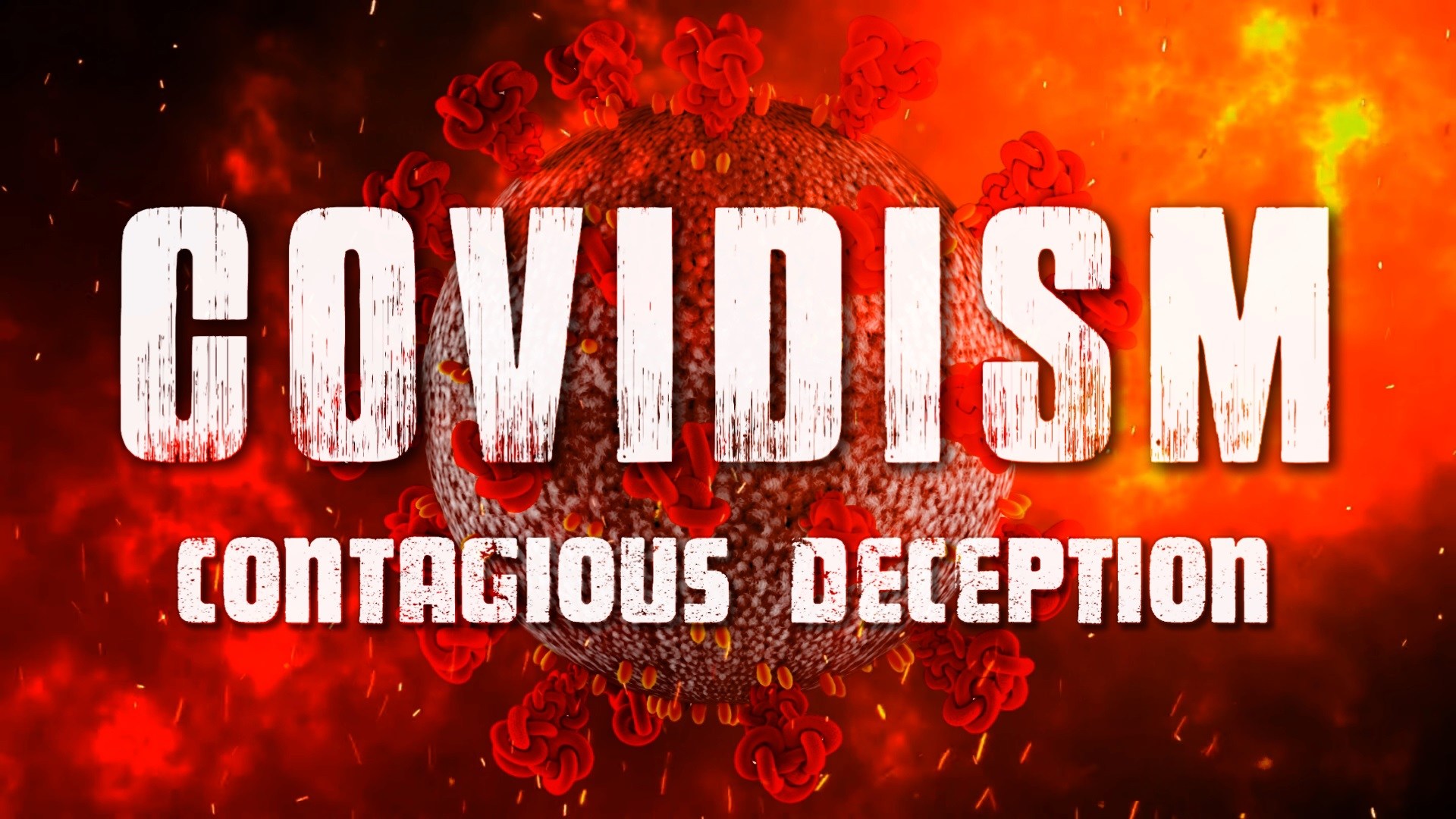 COVID-19 "Vaccine" Casualties List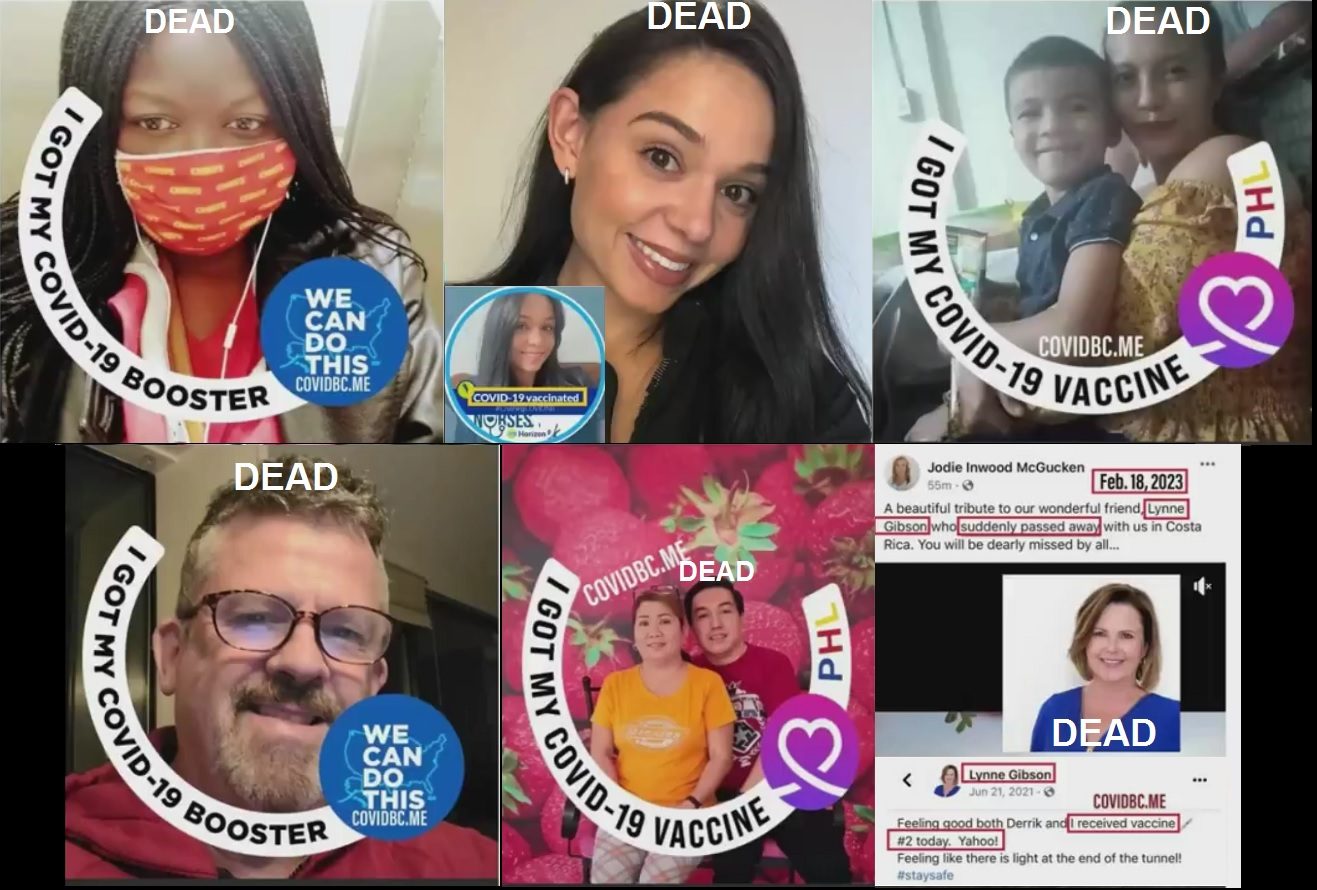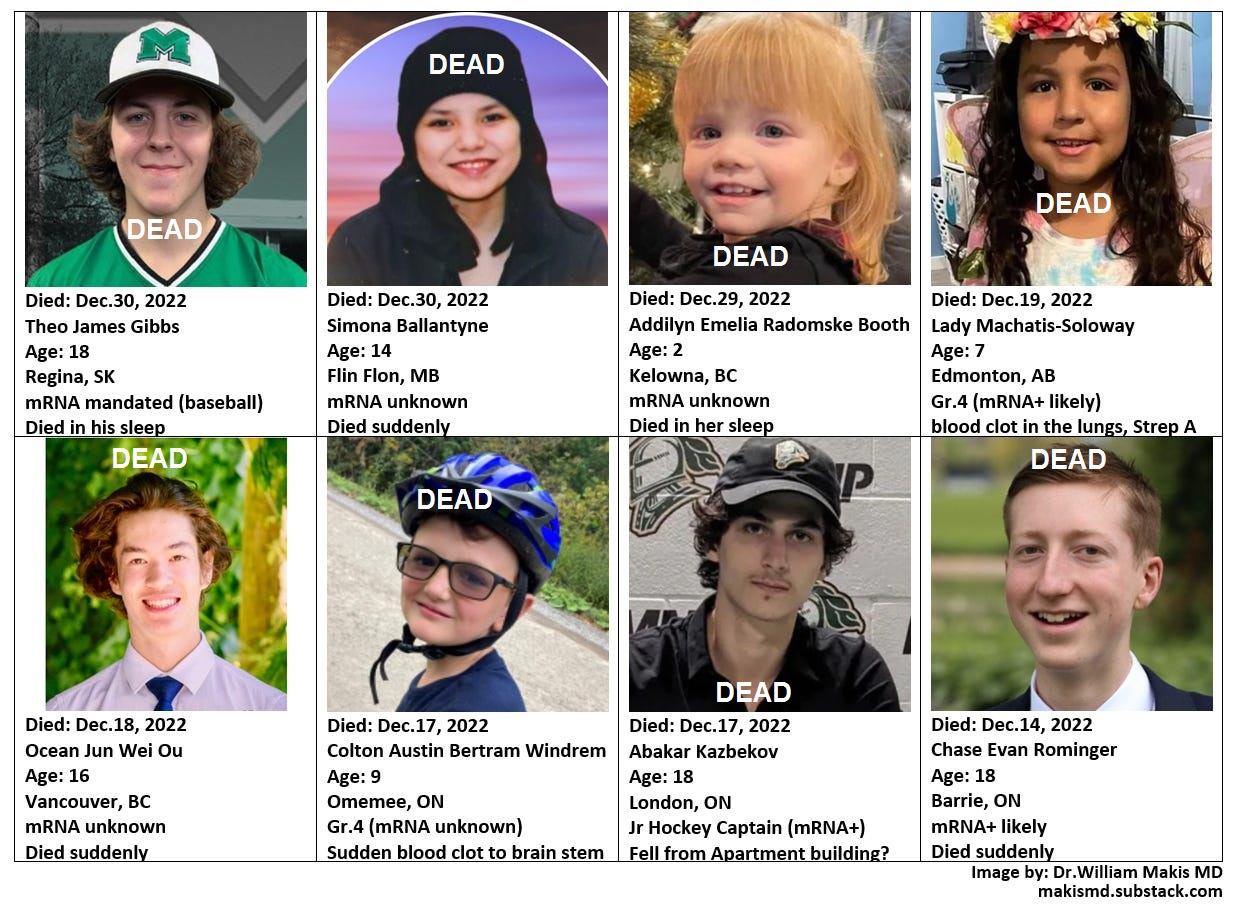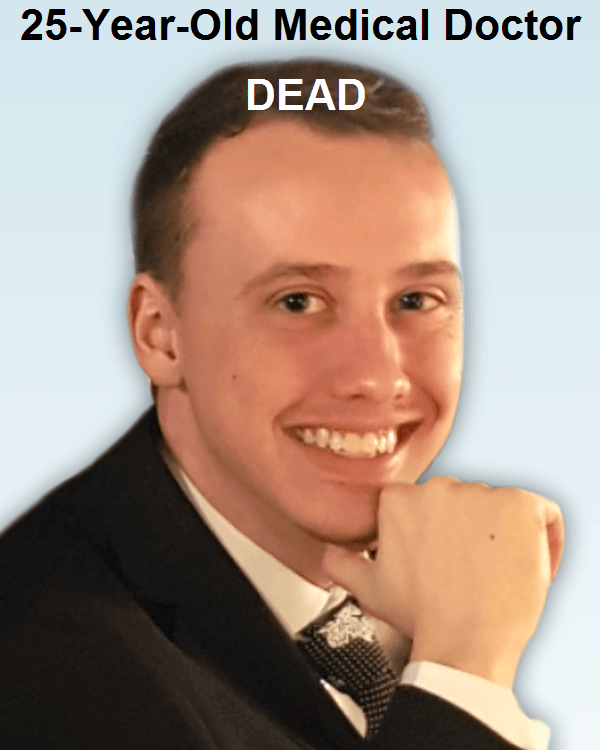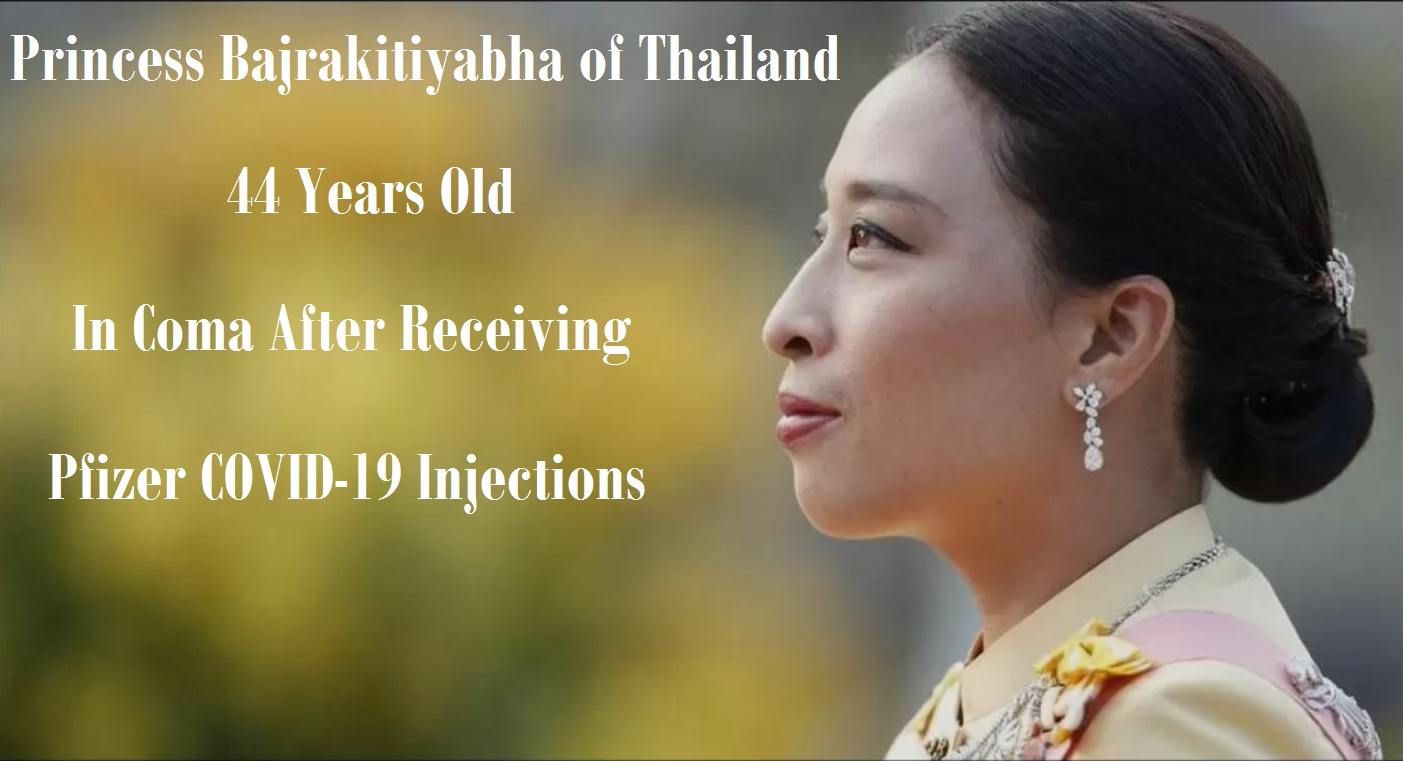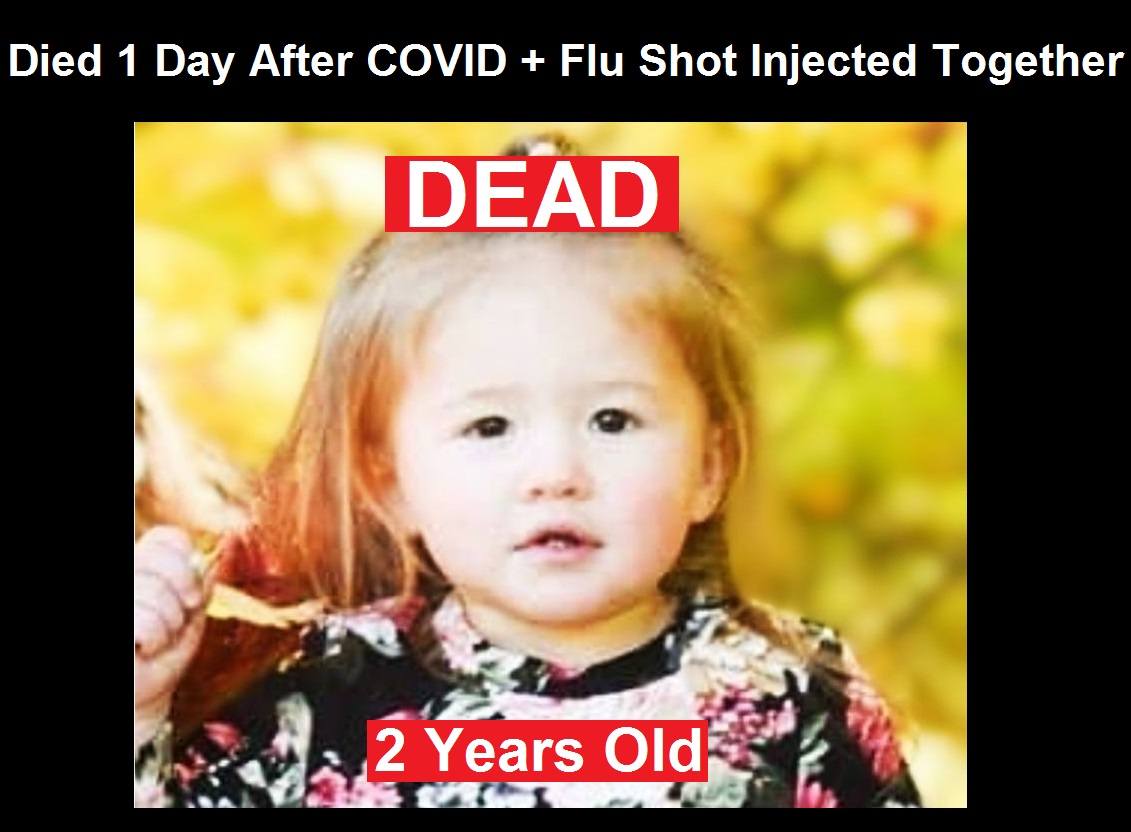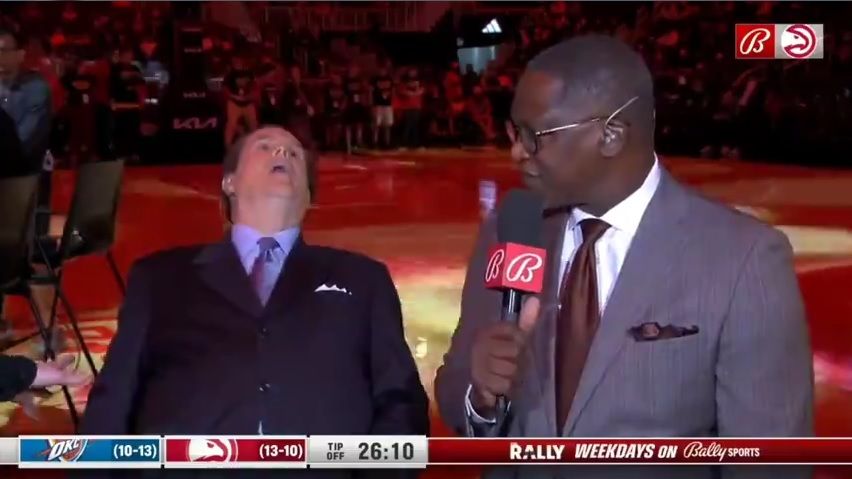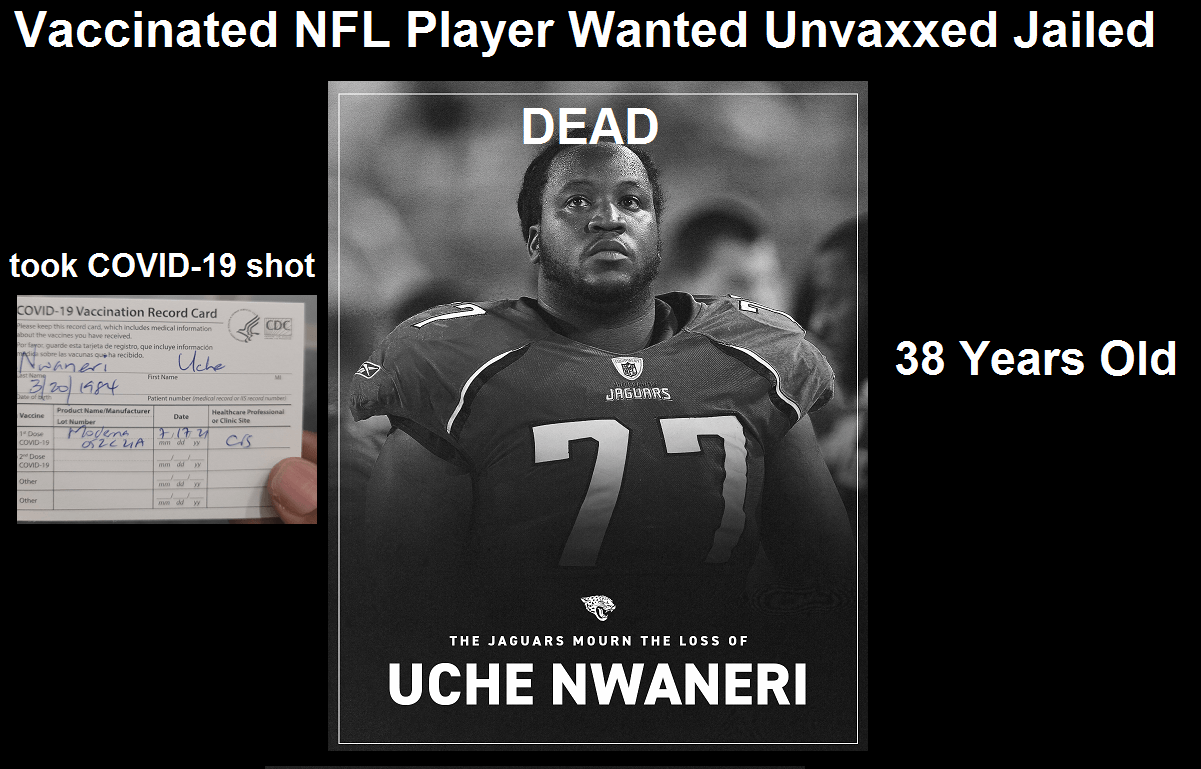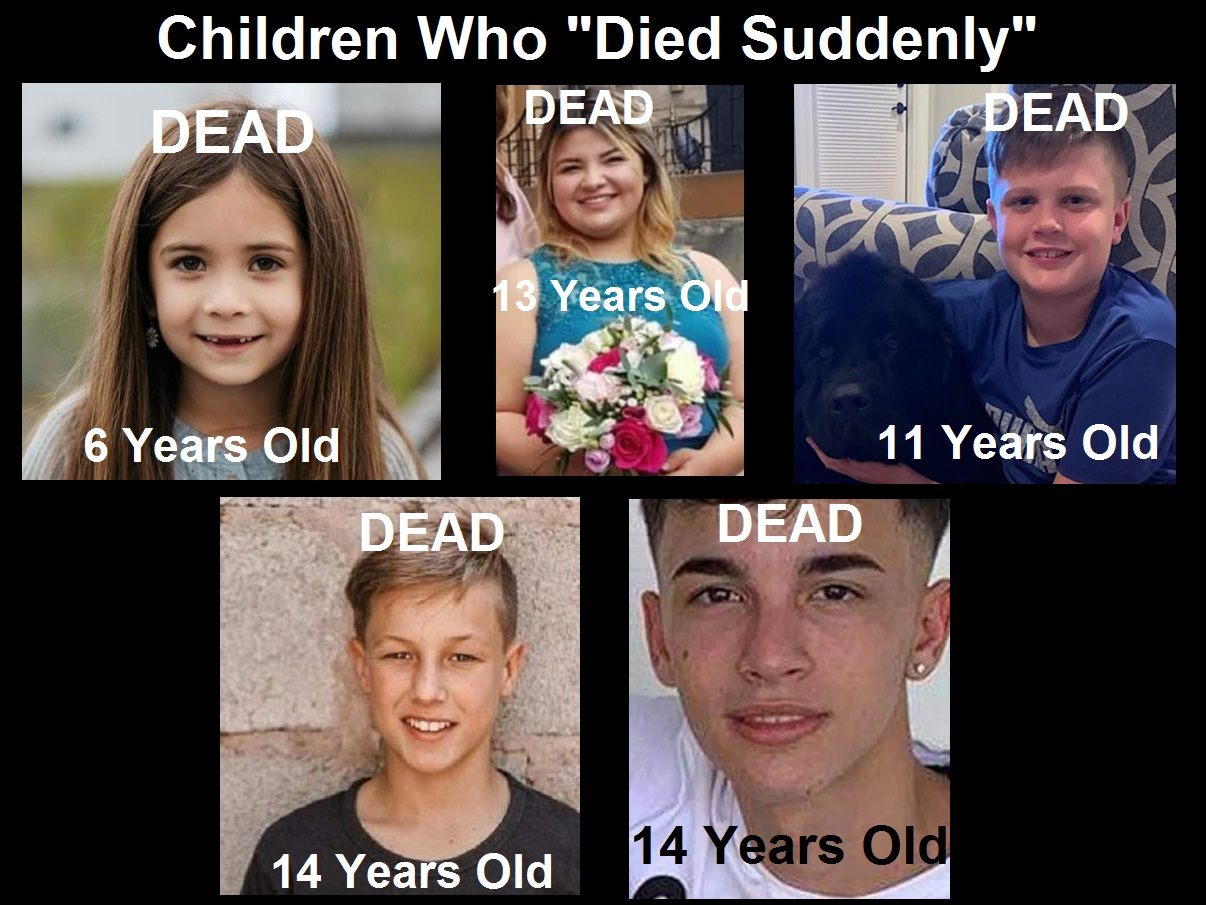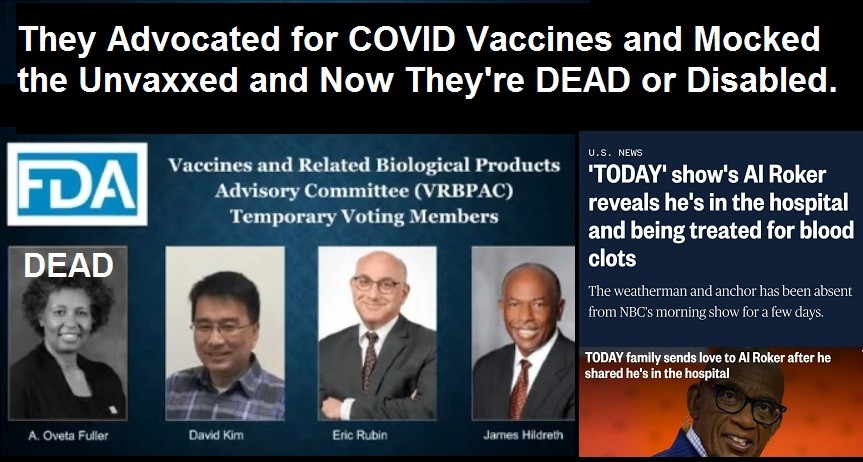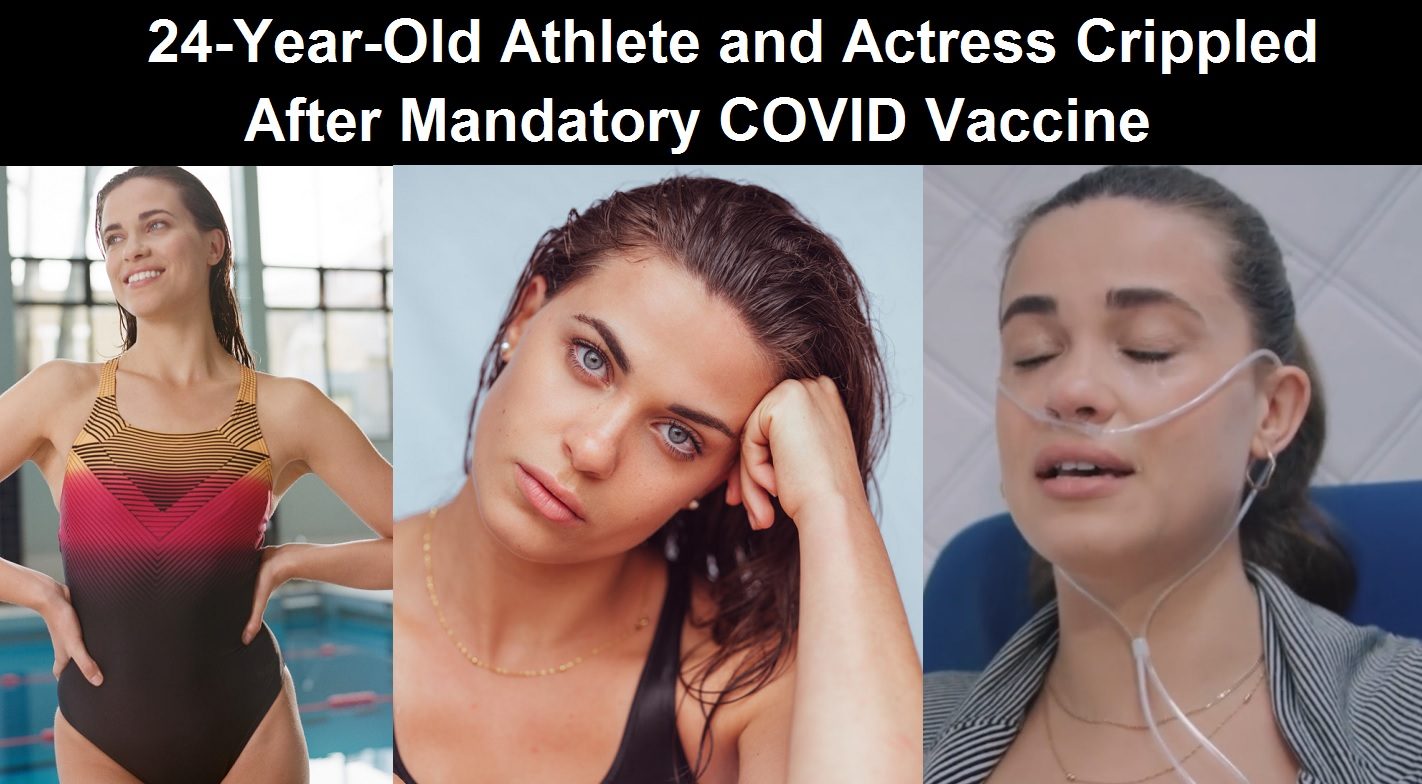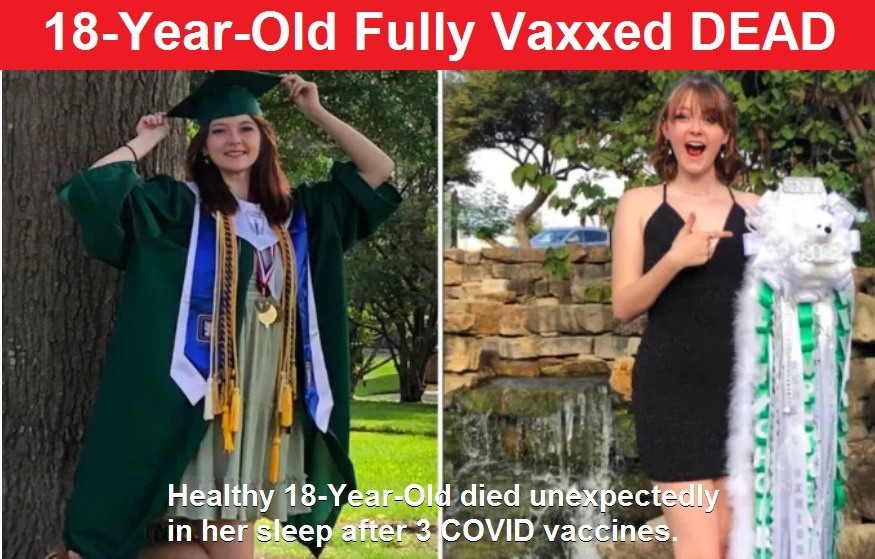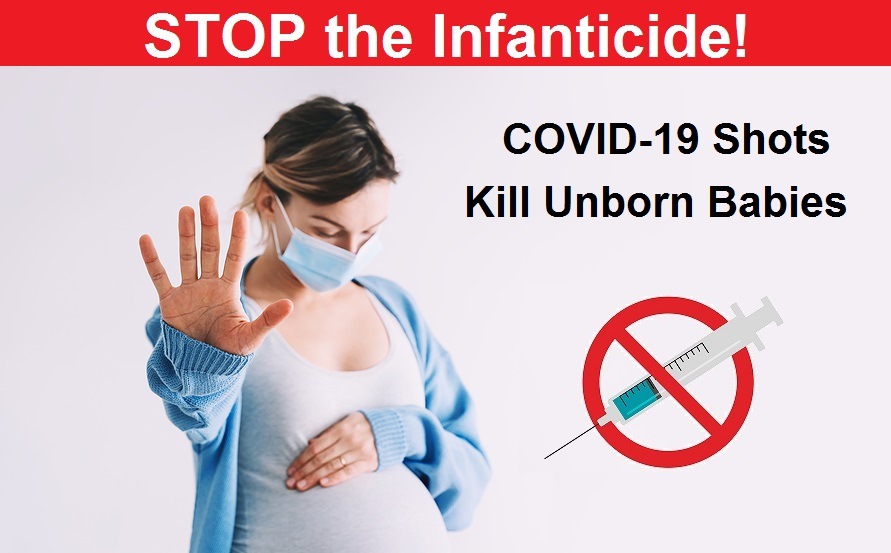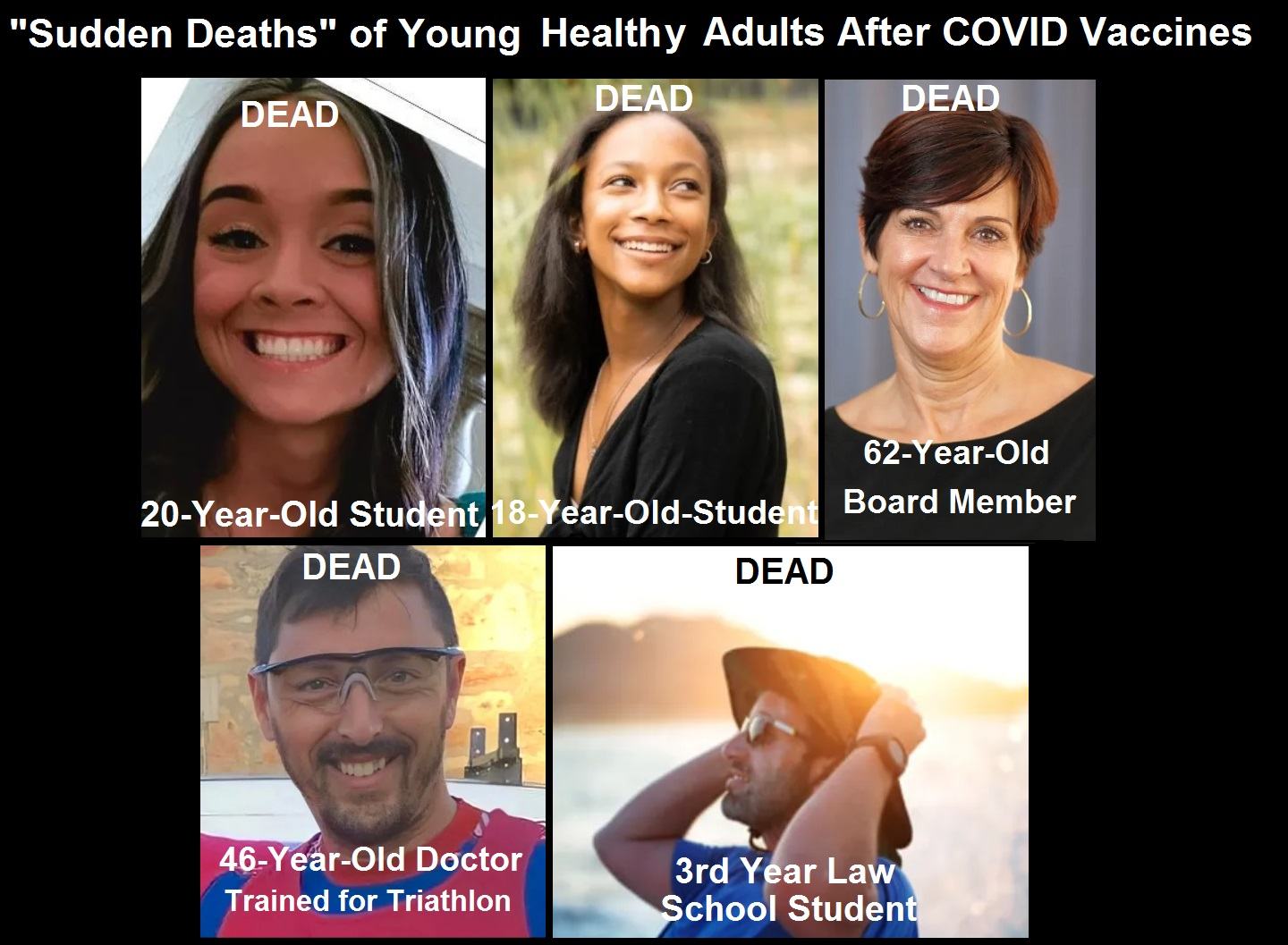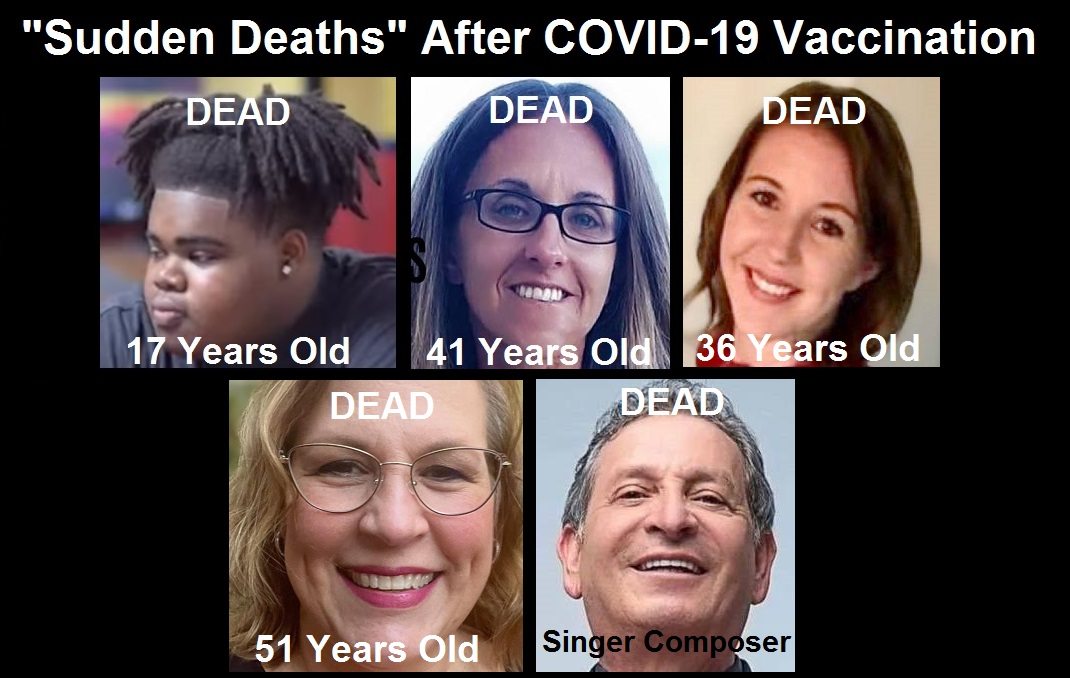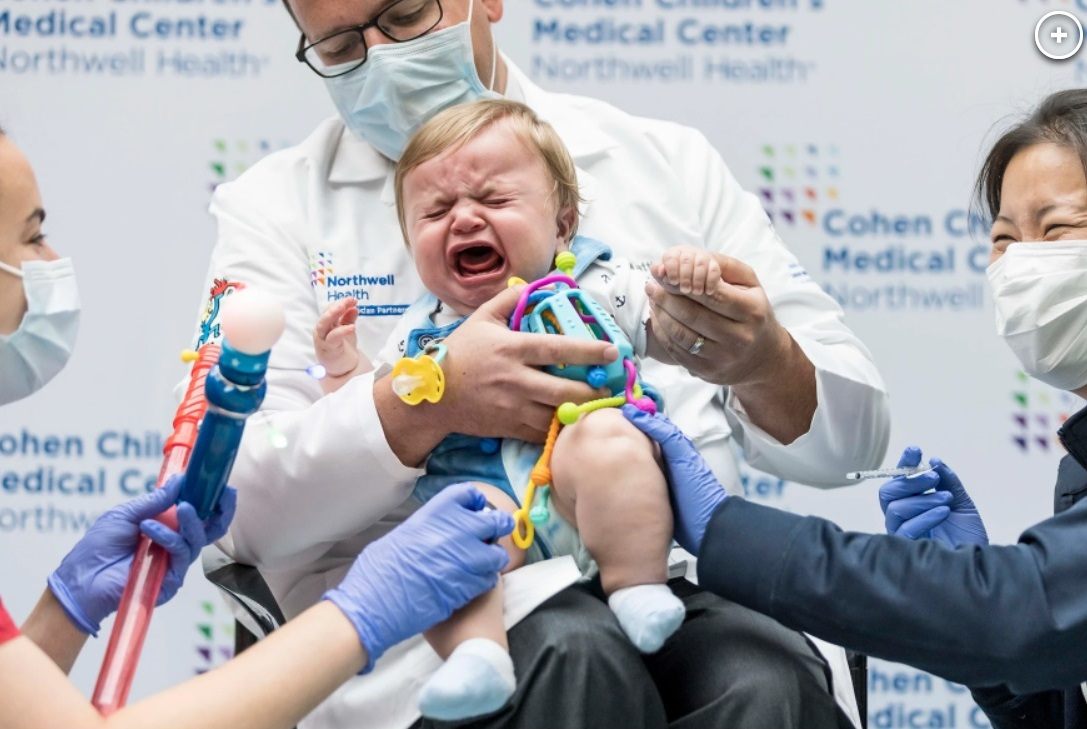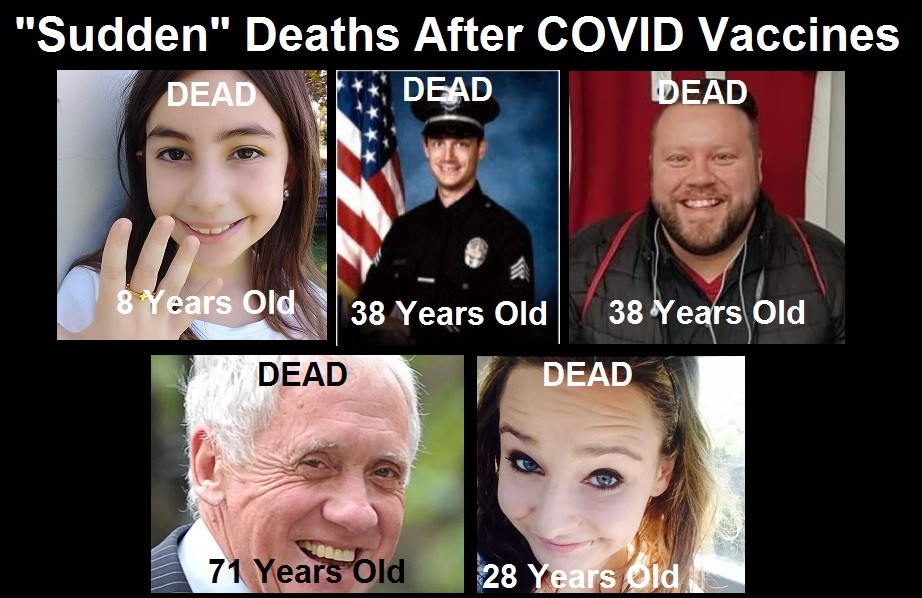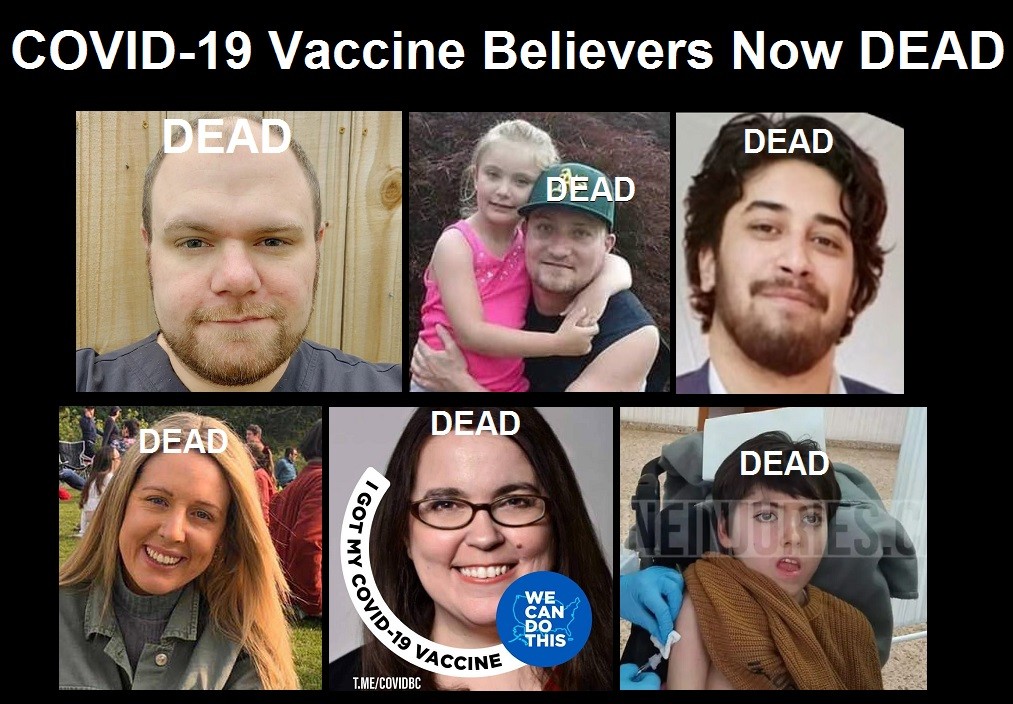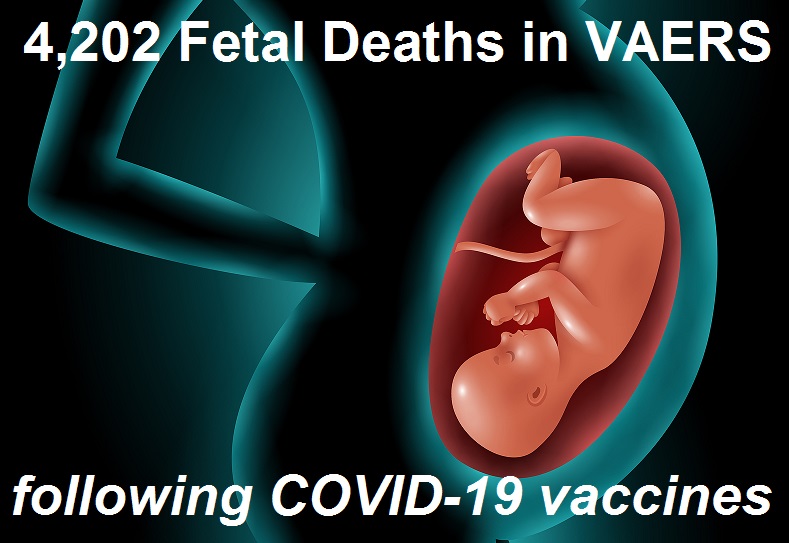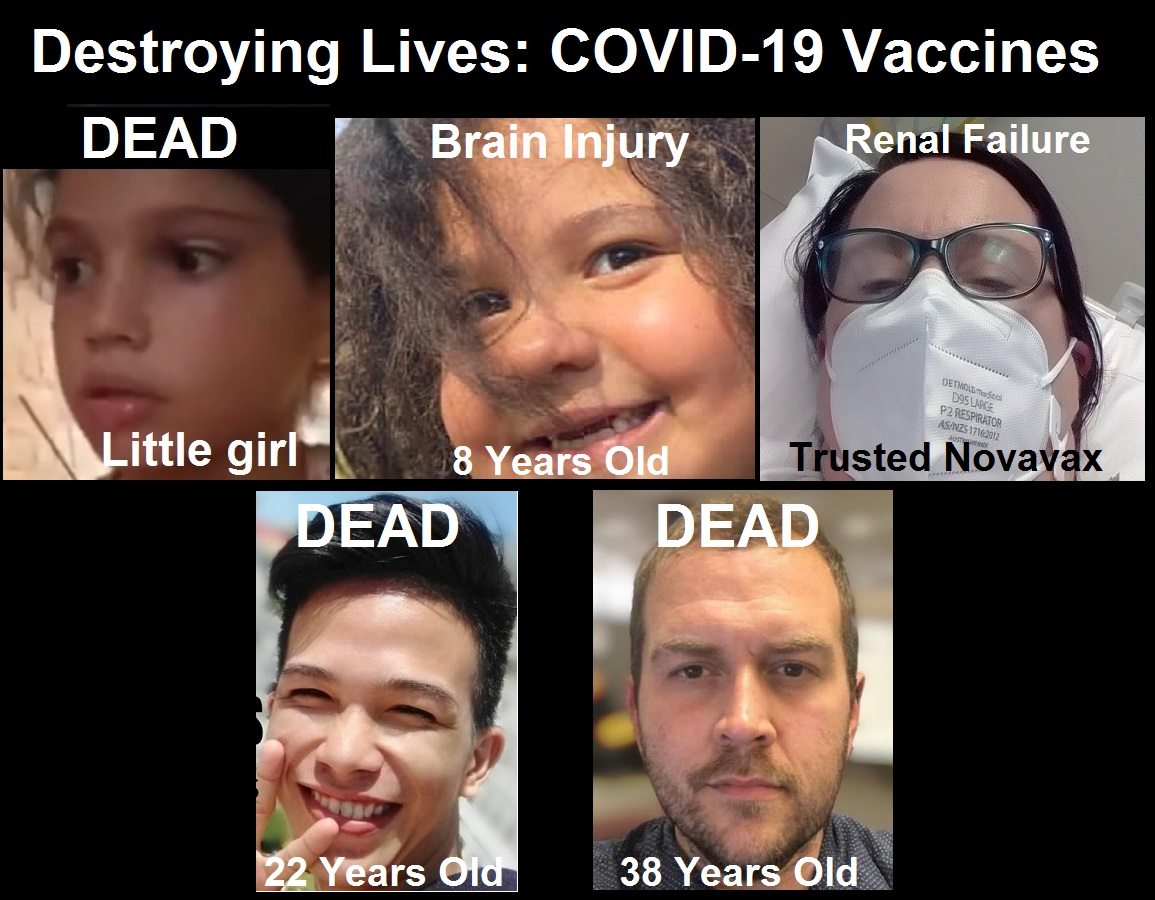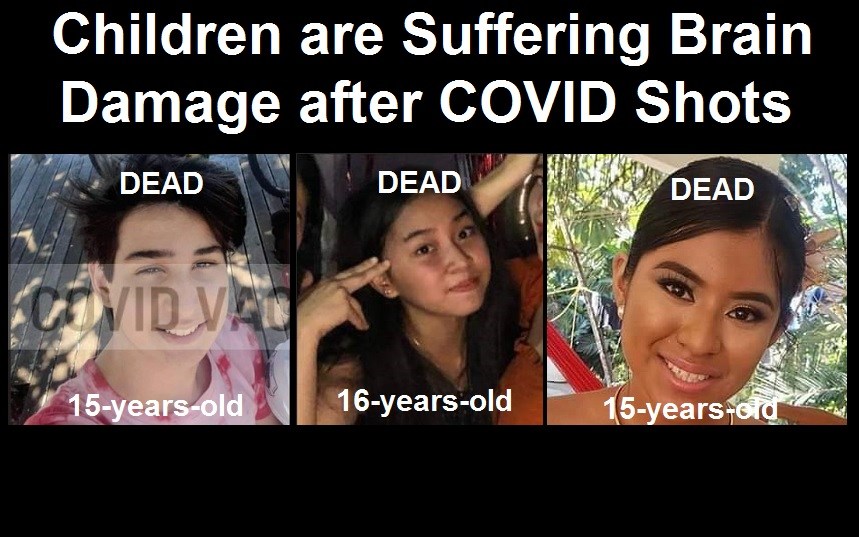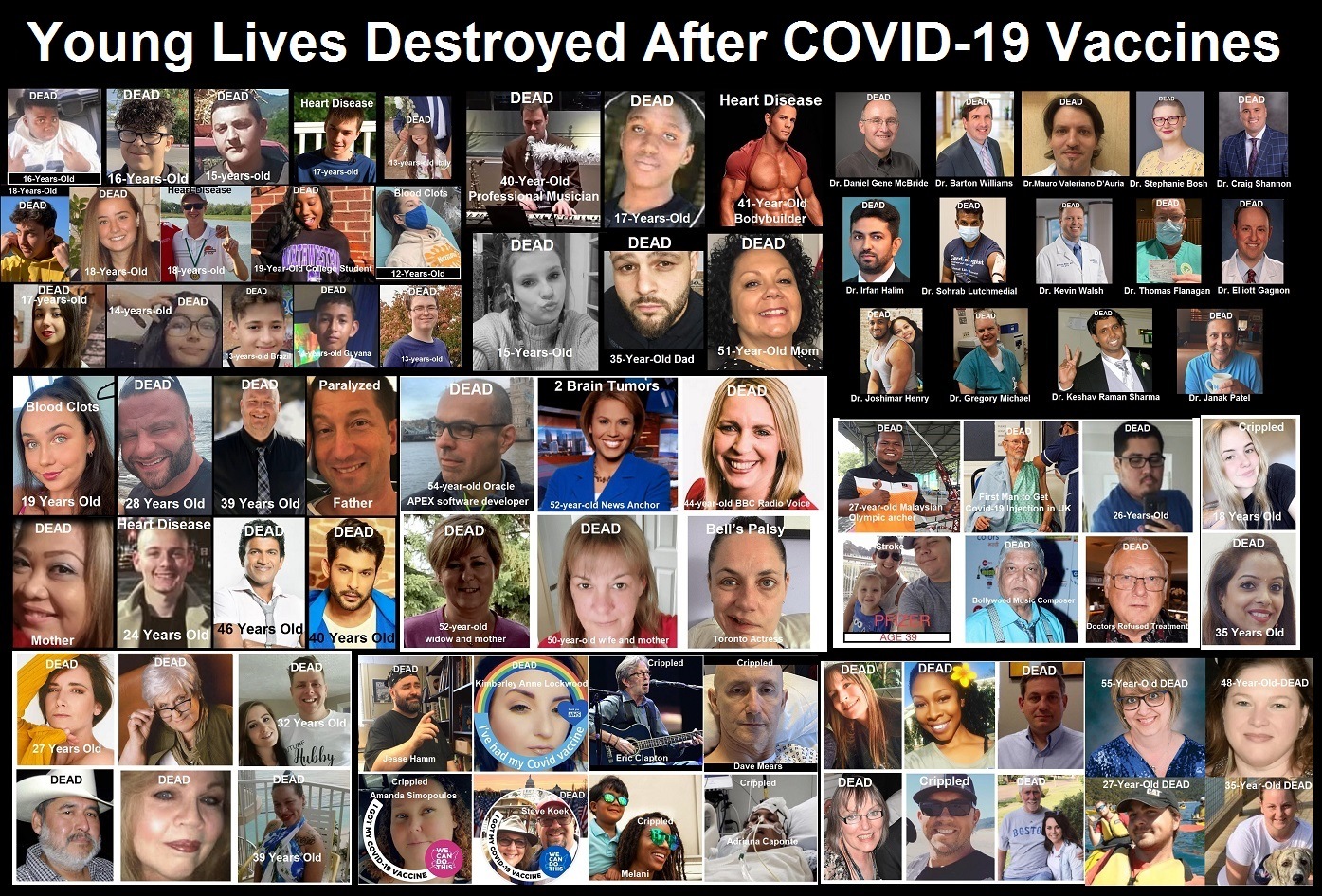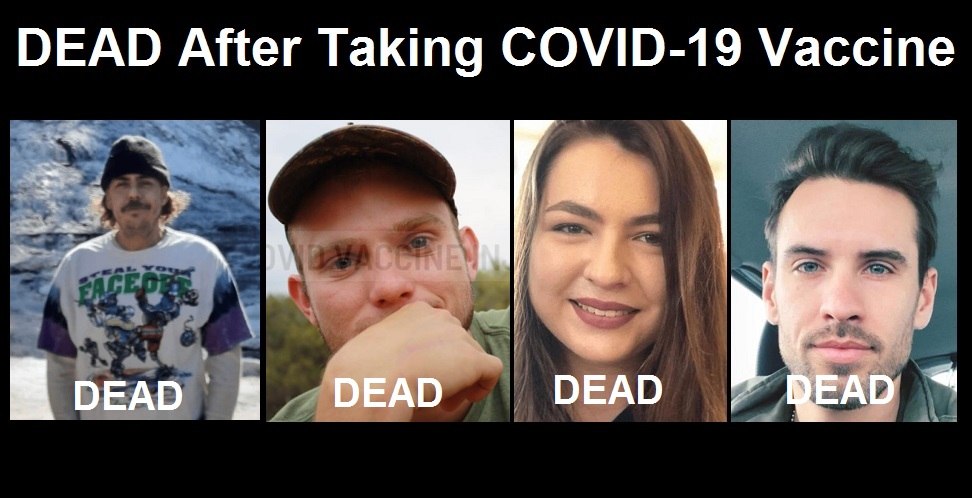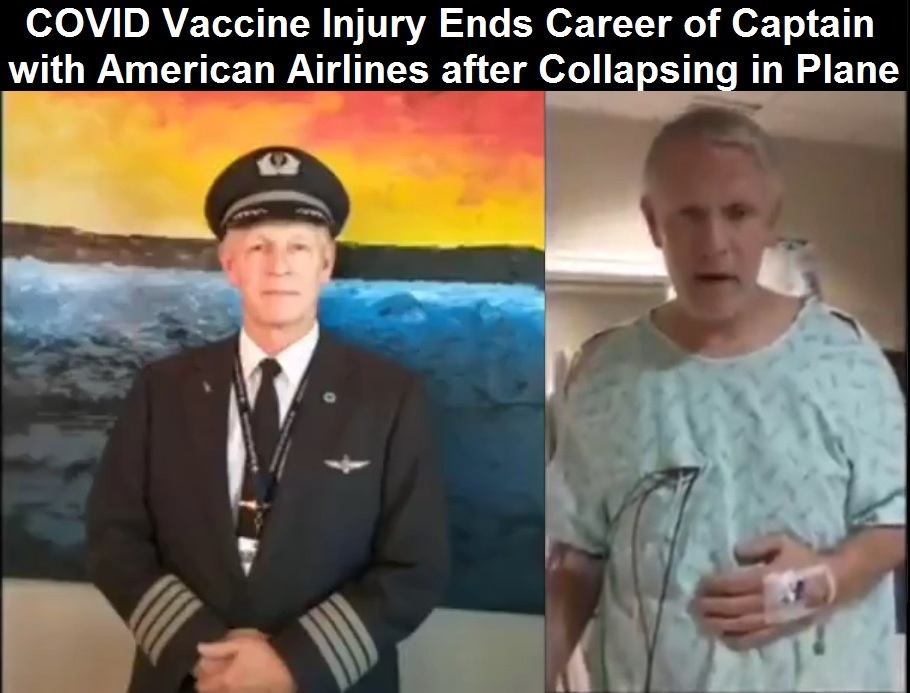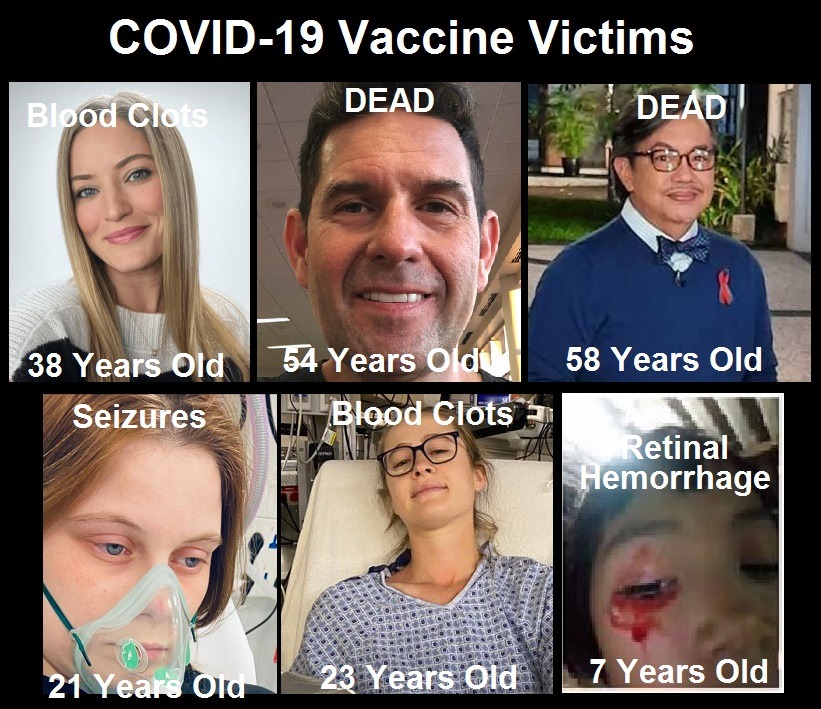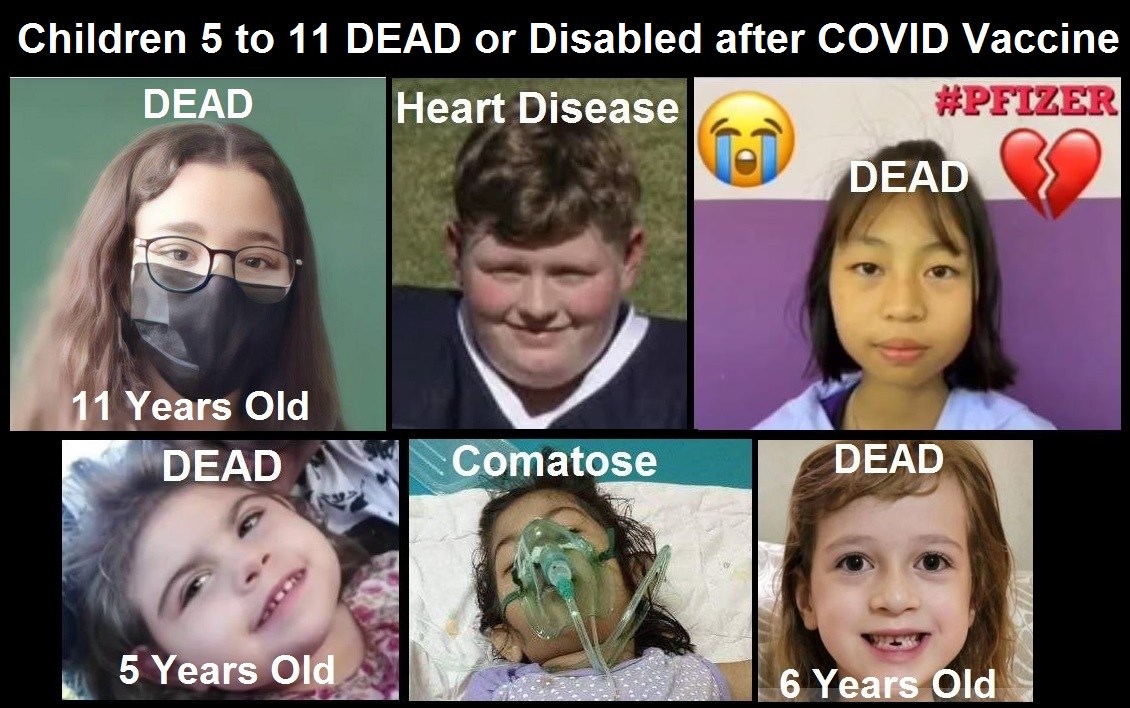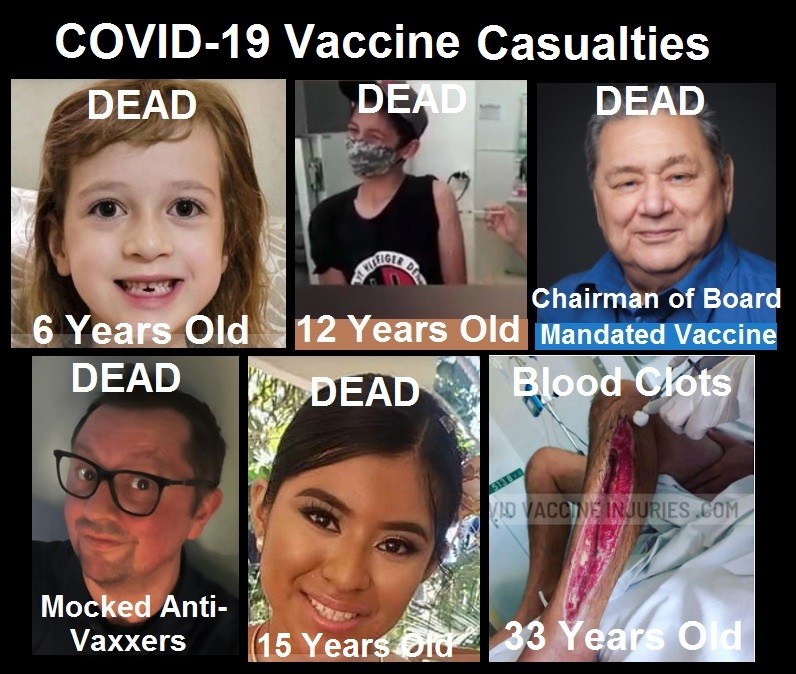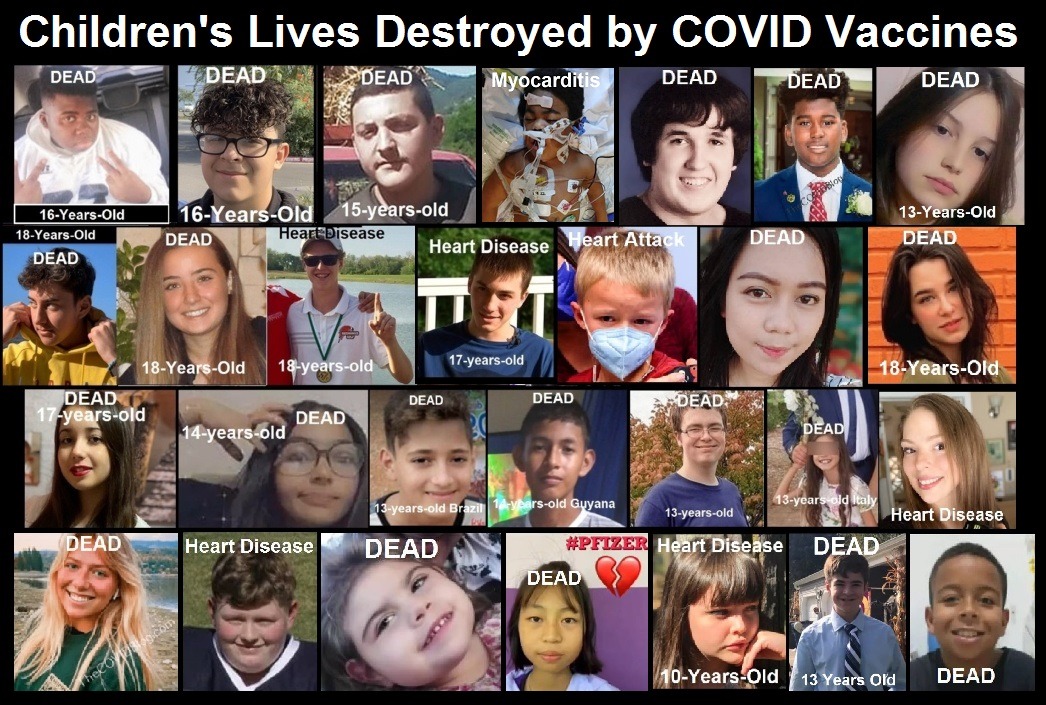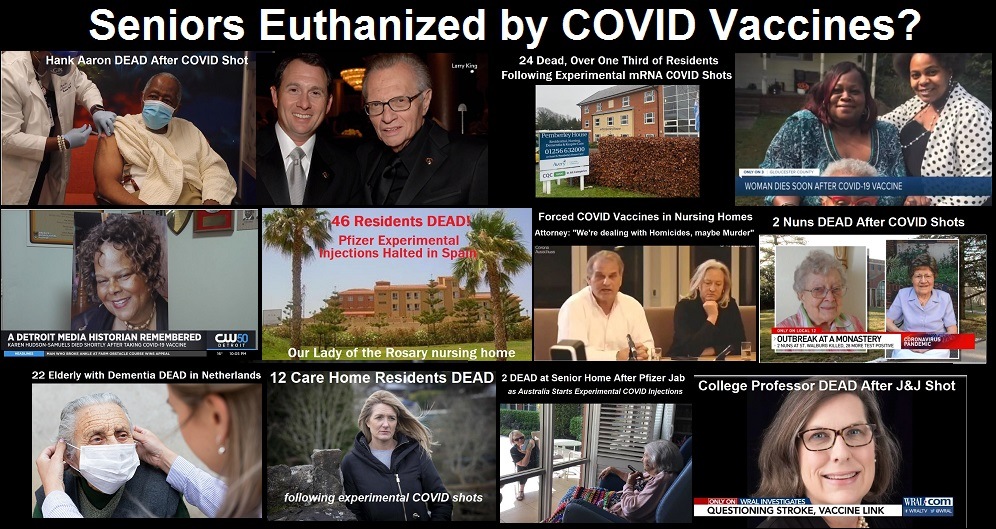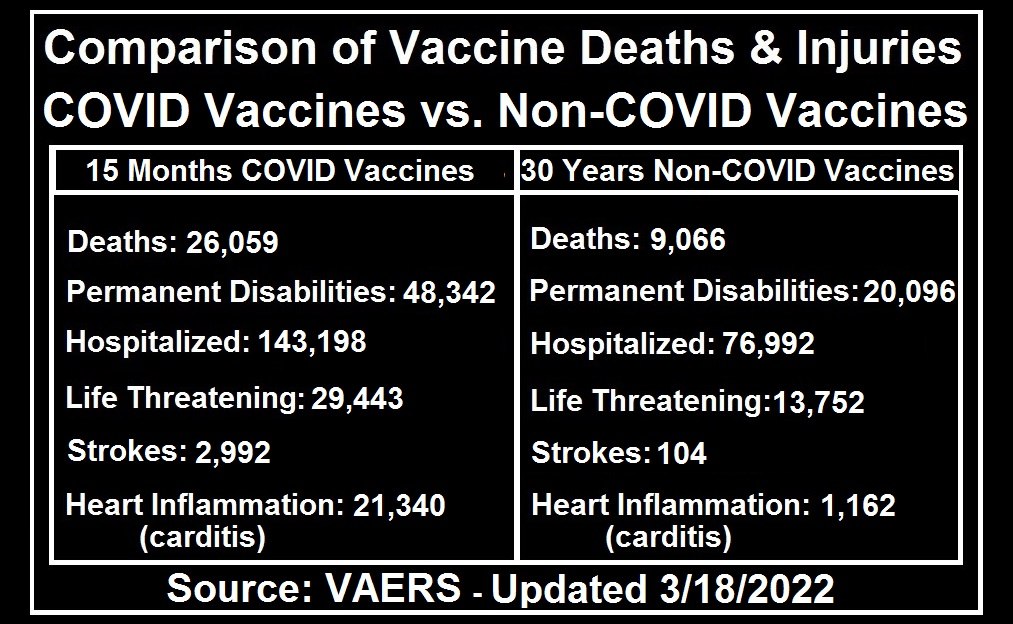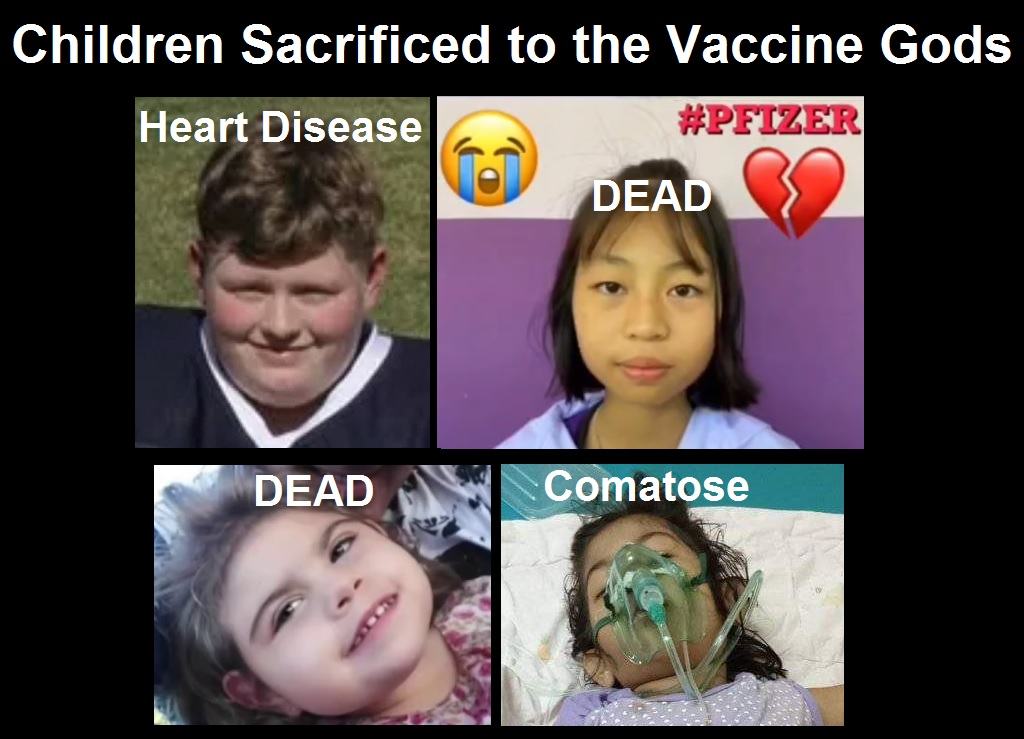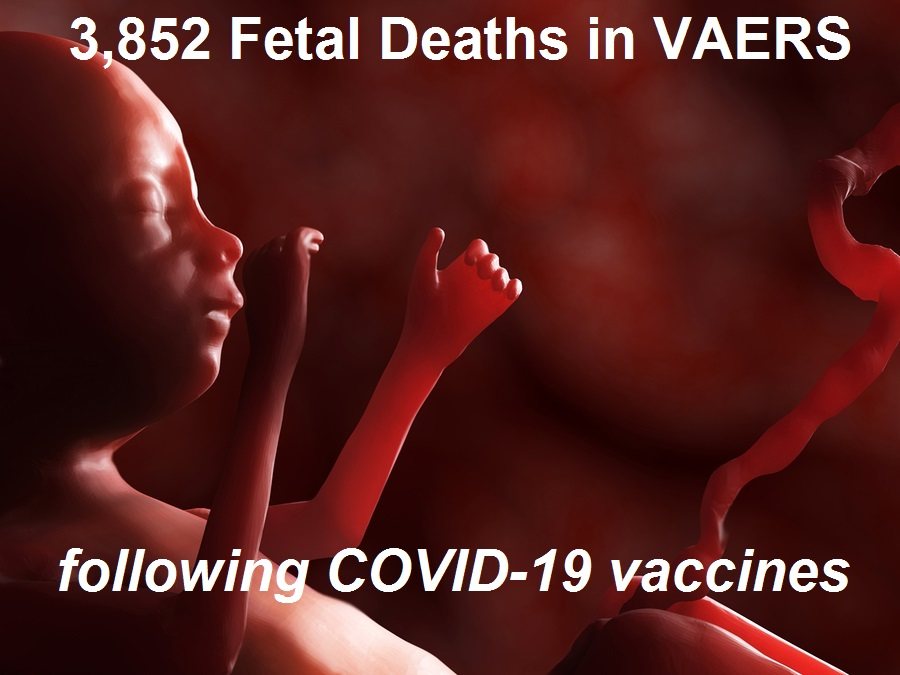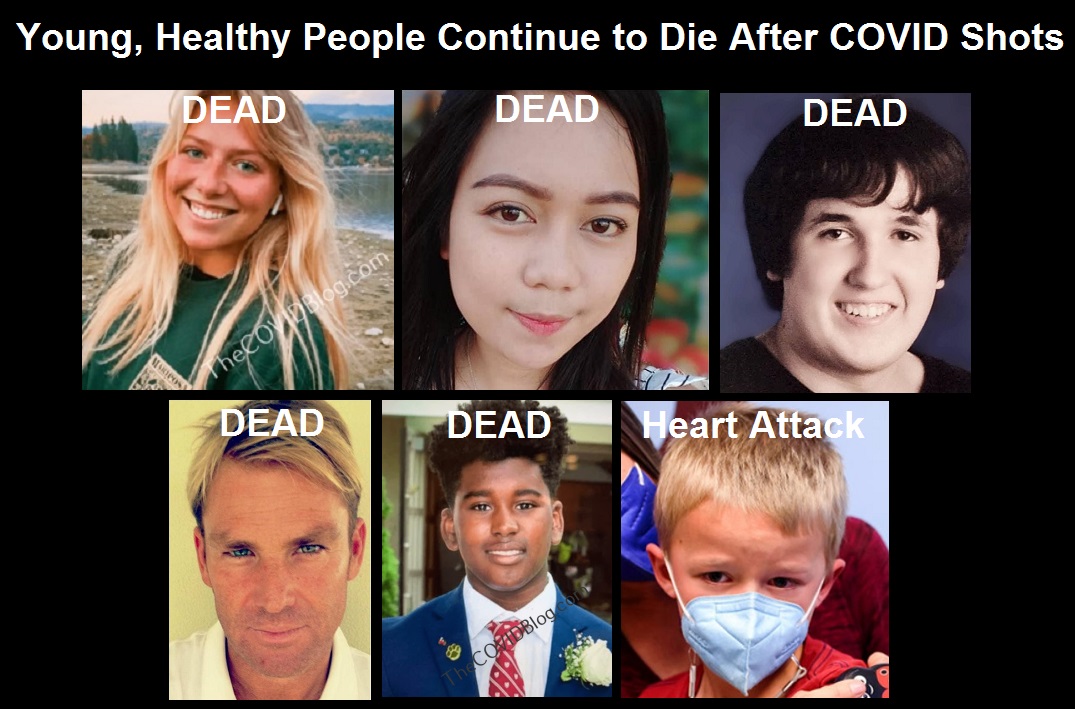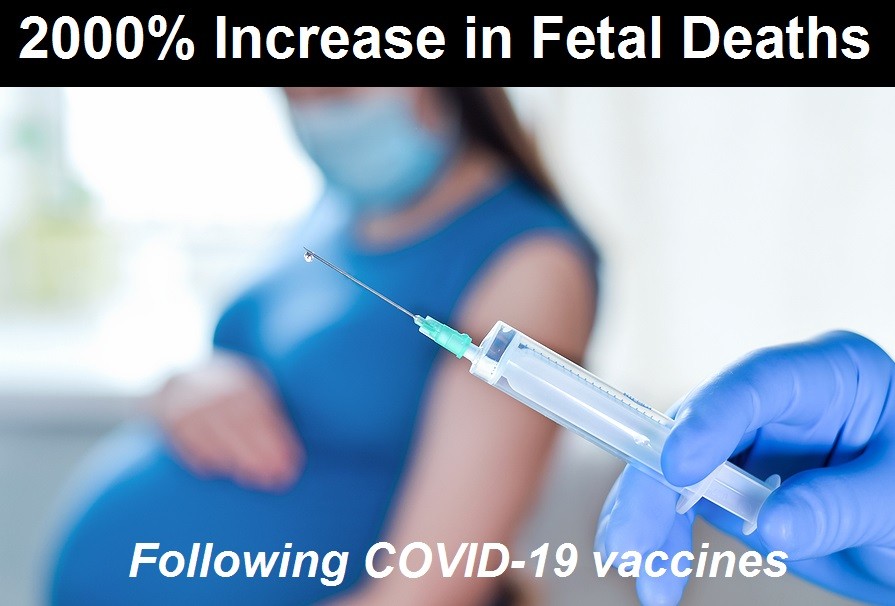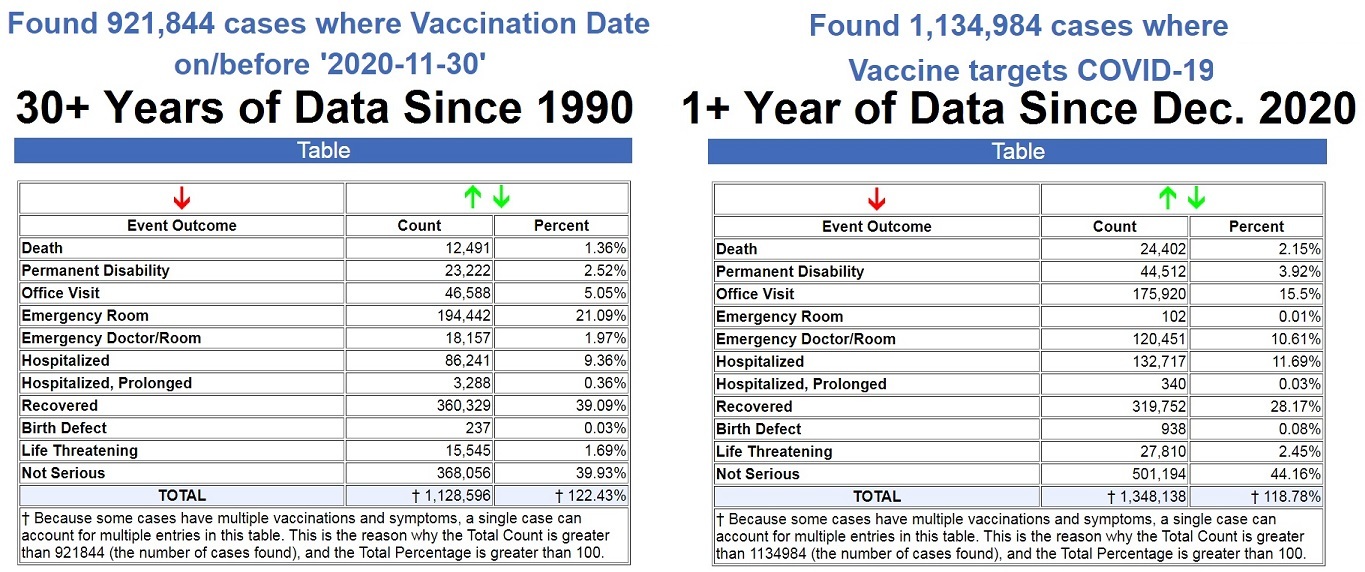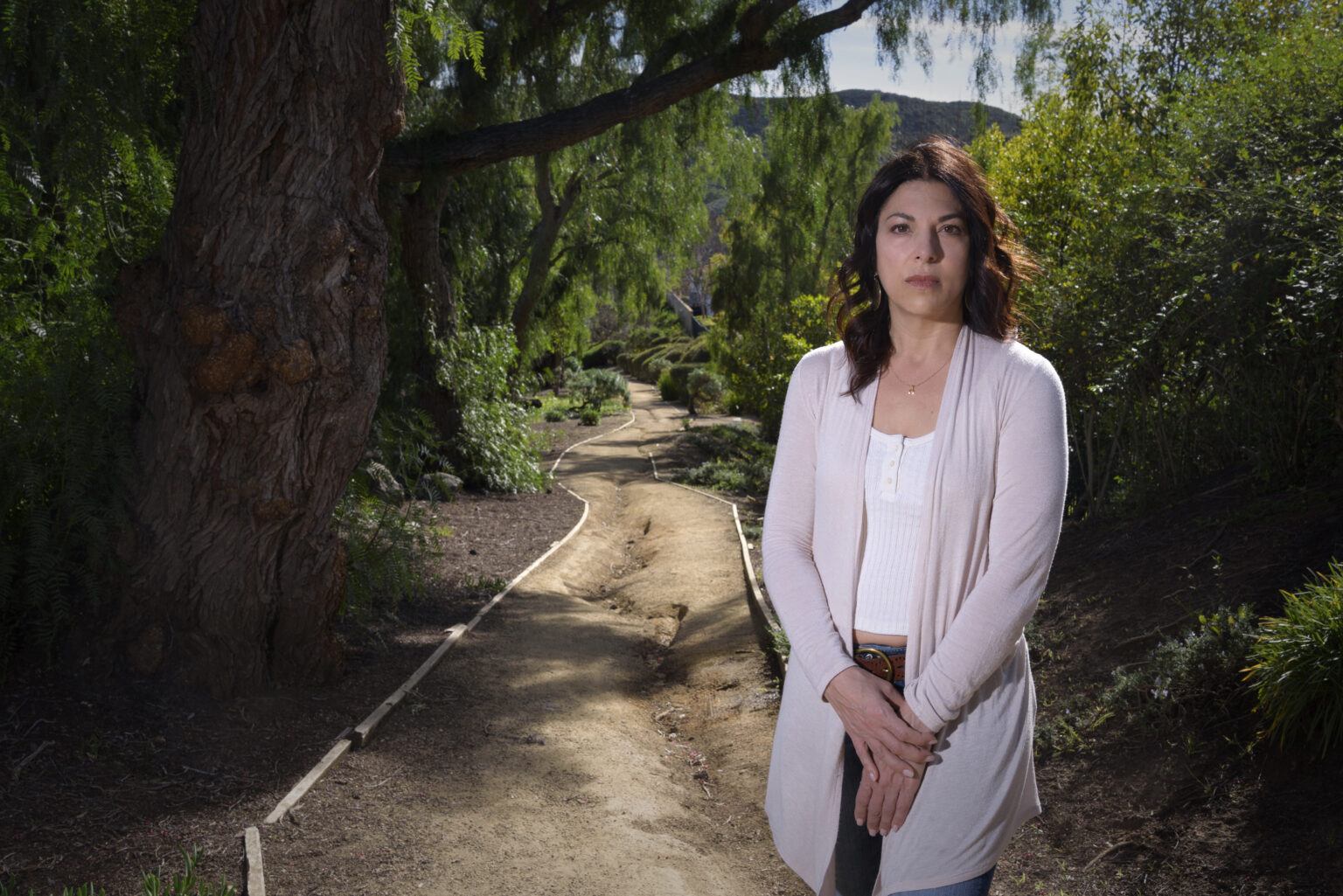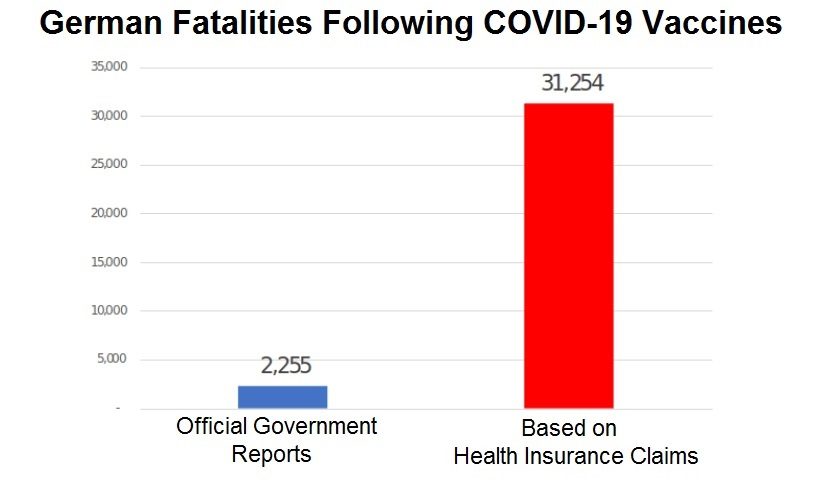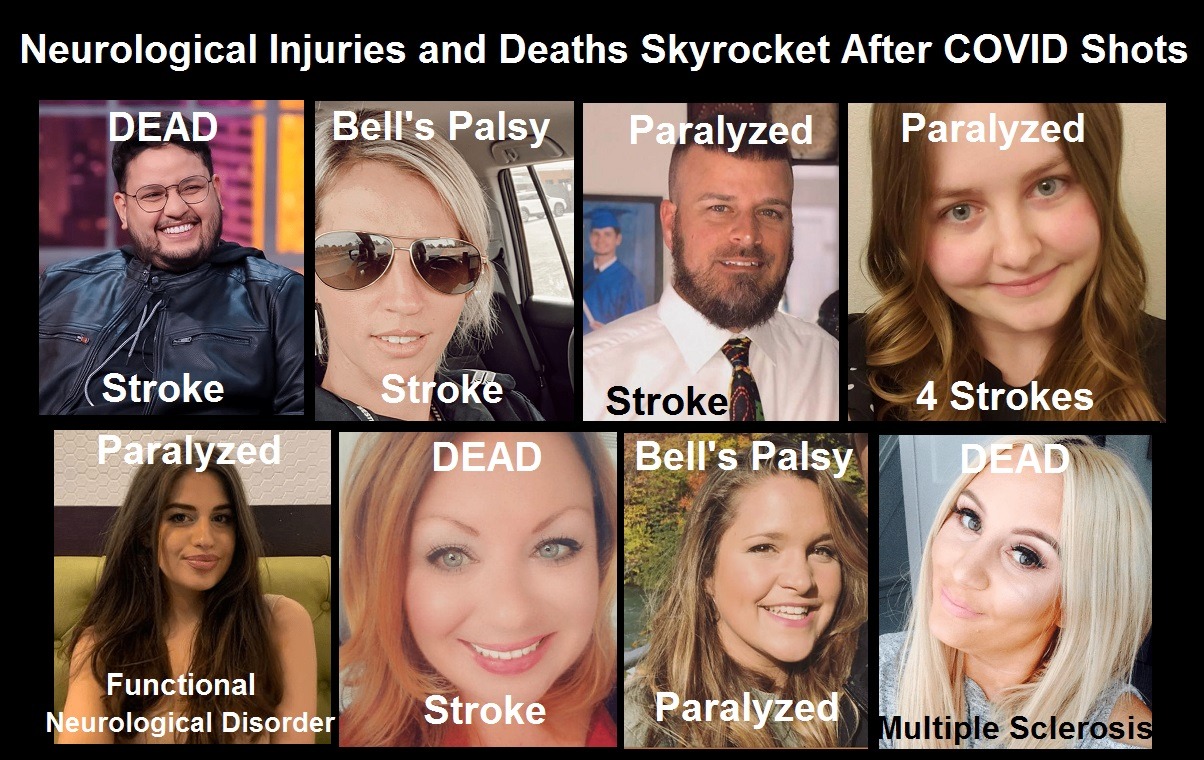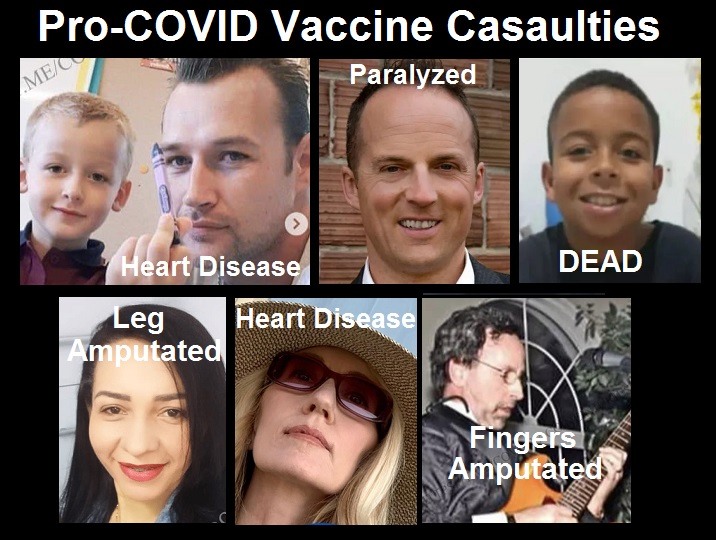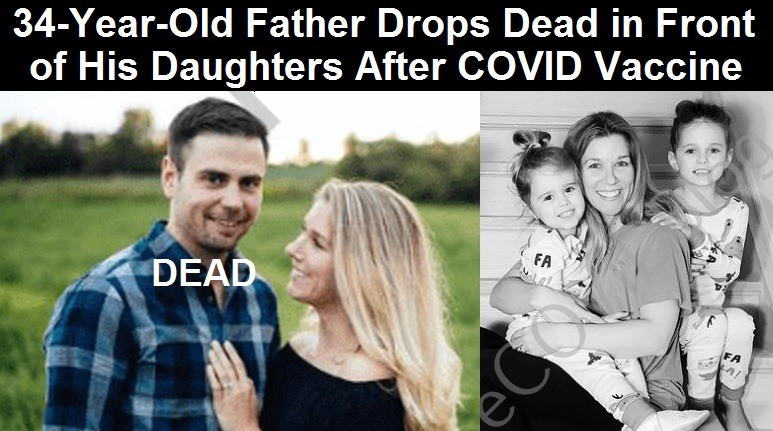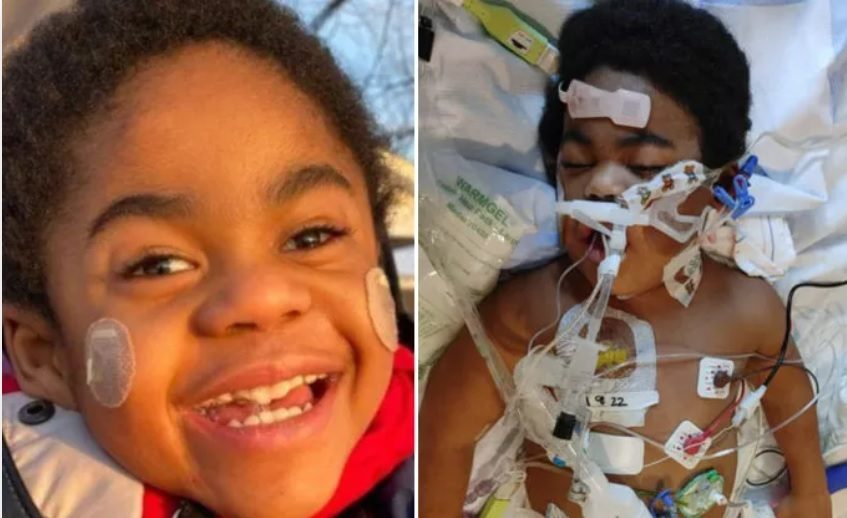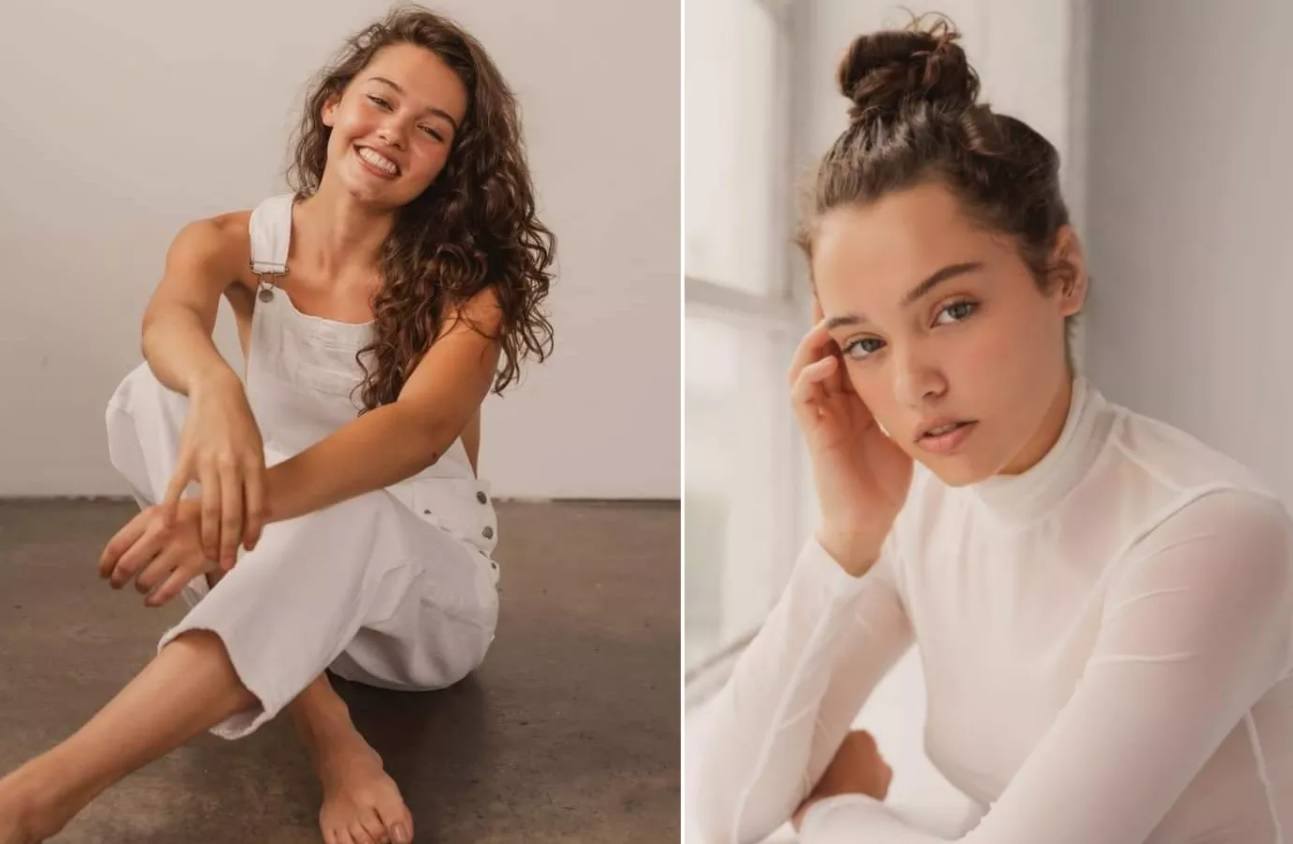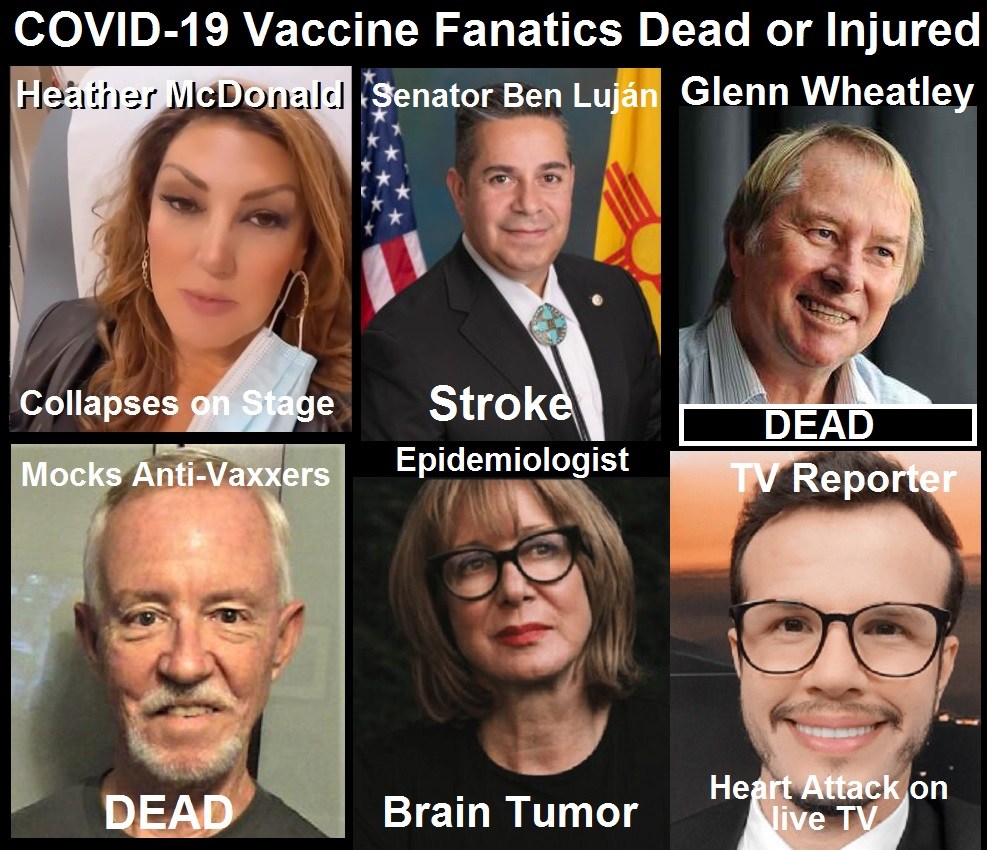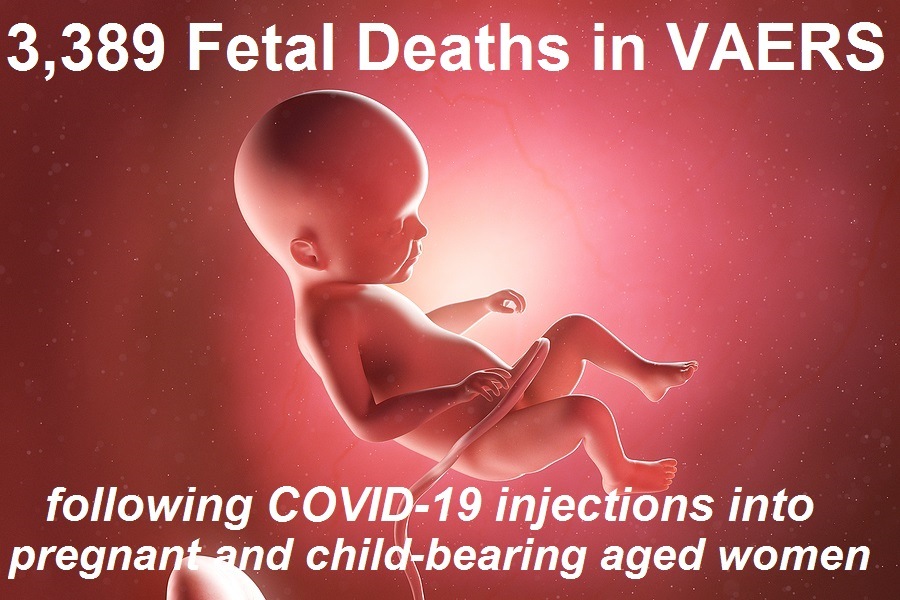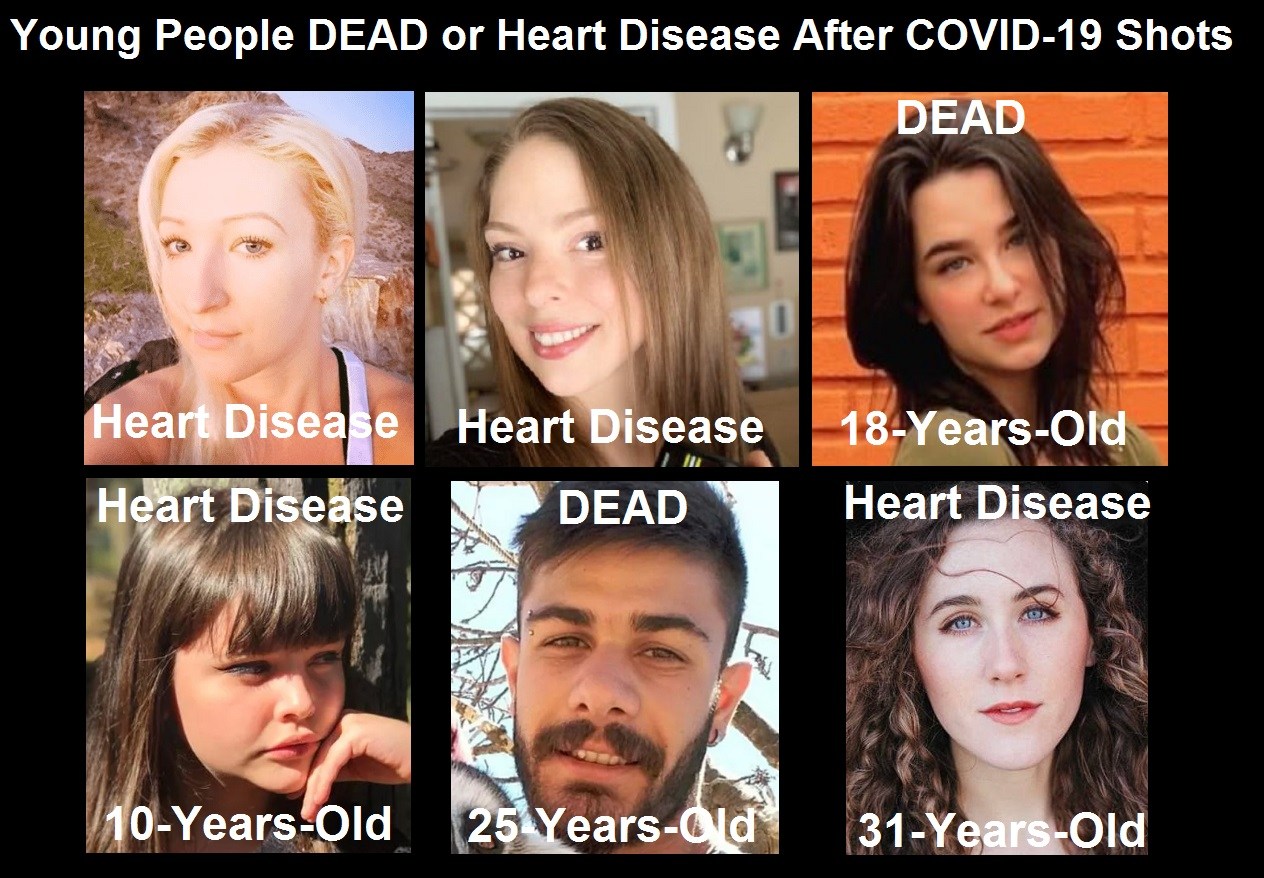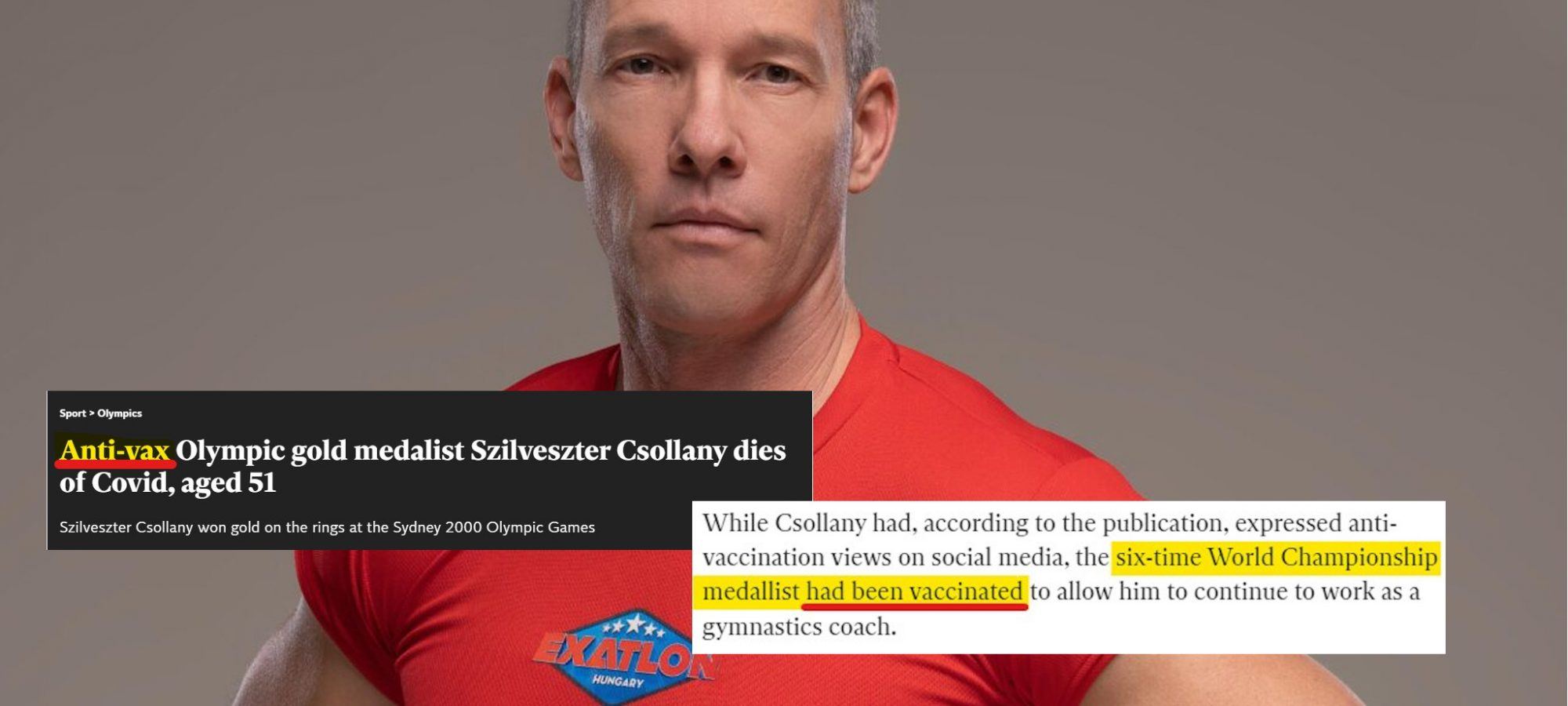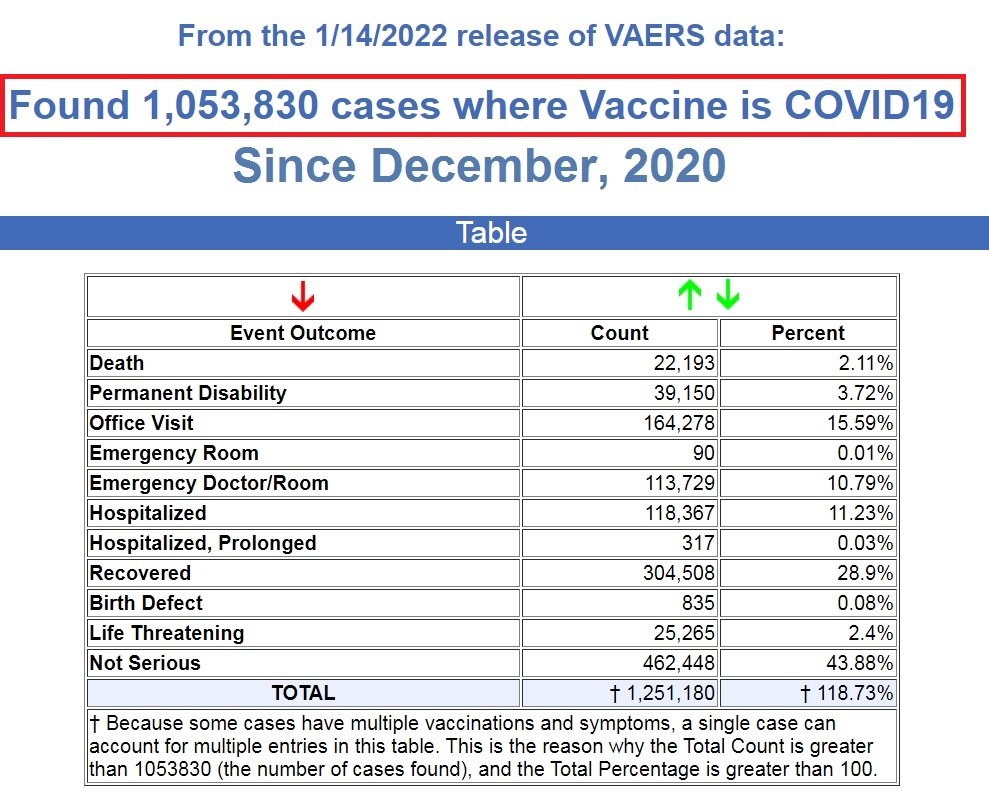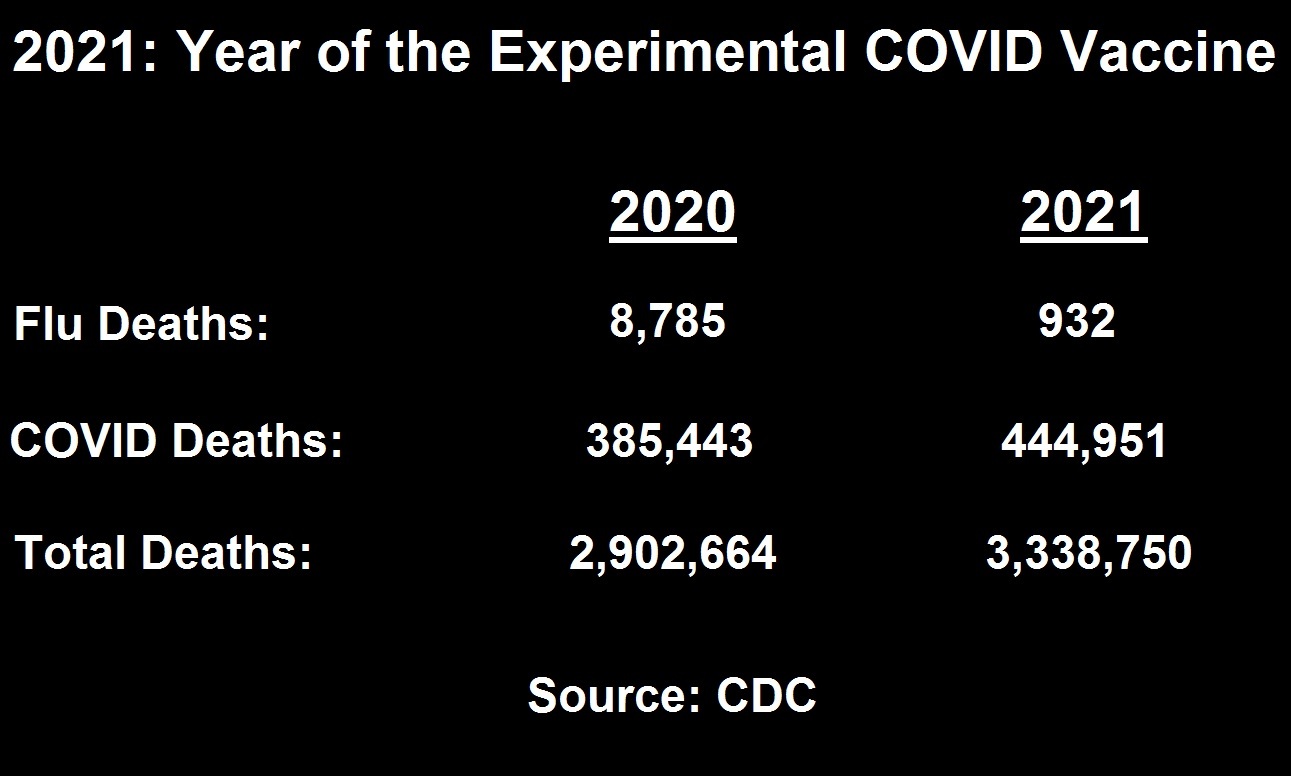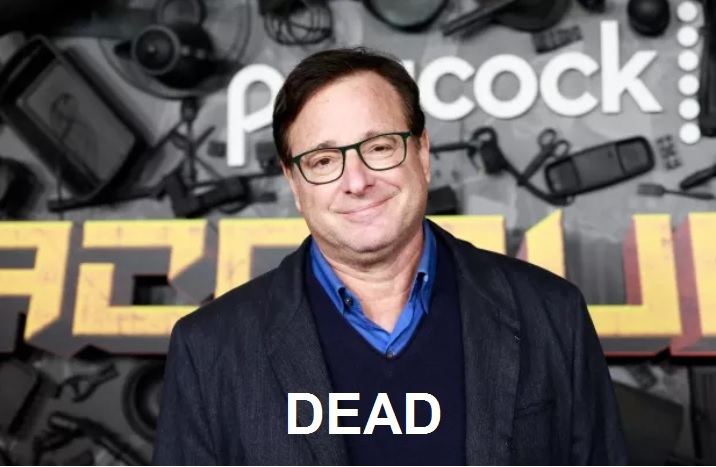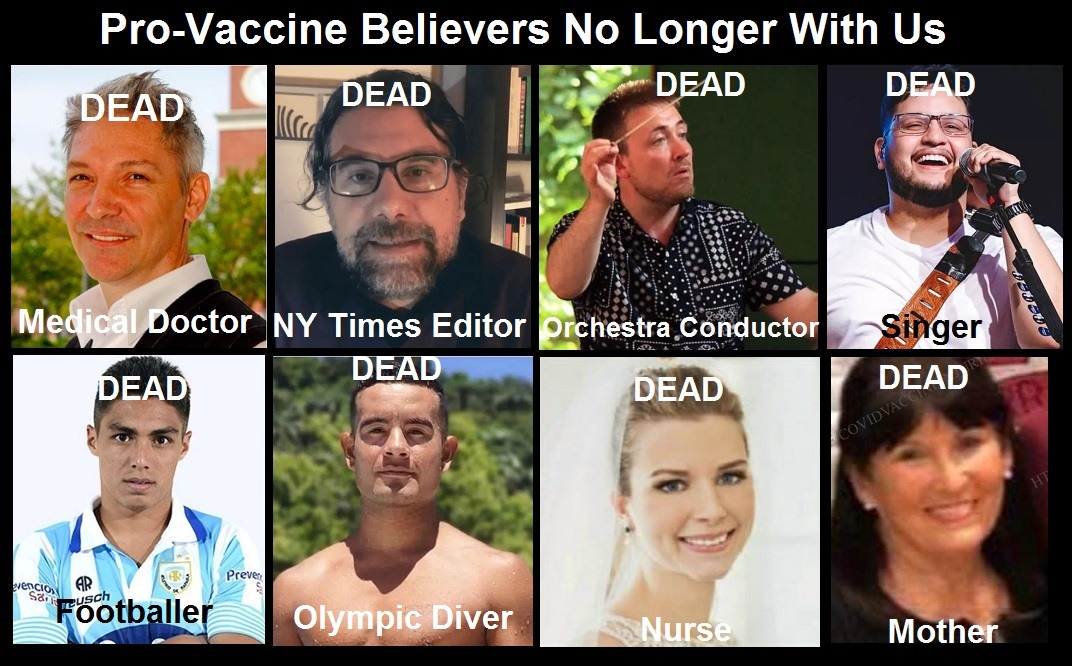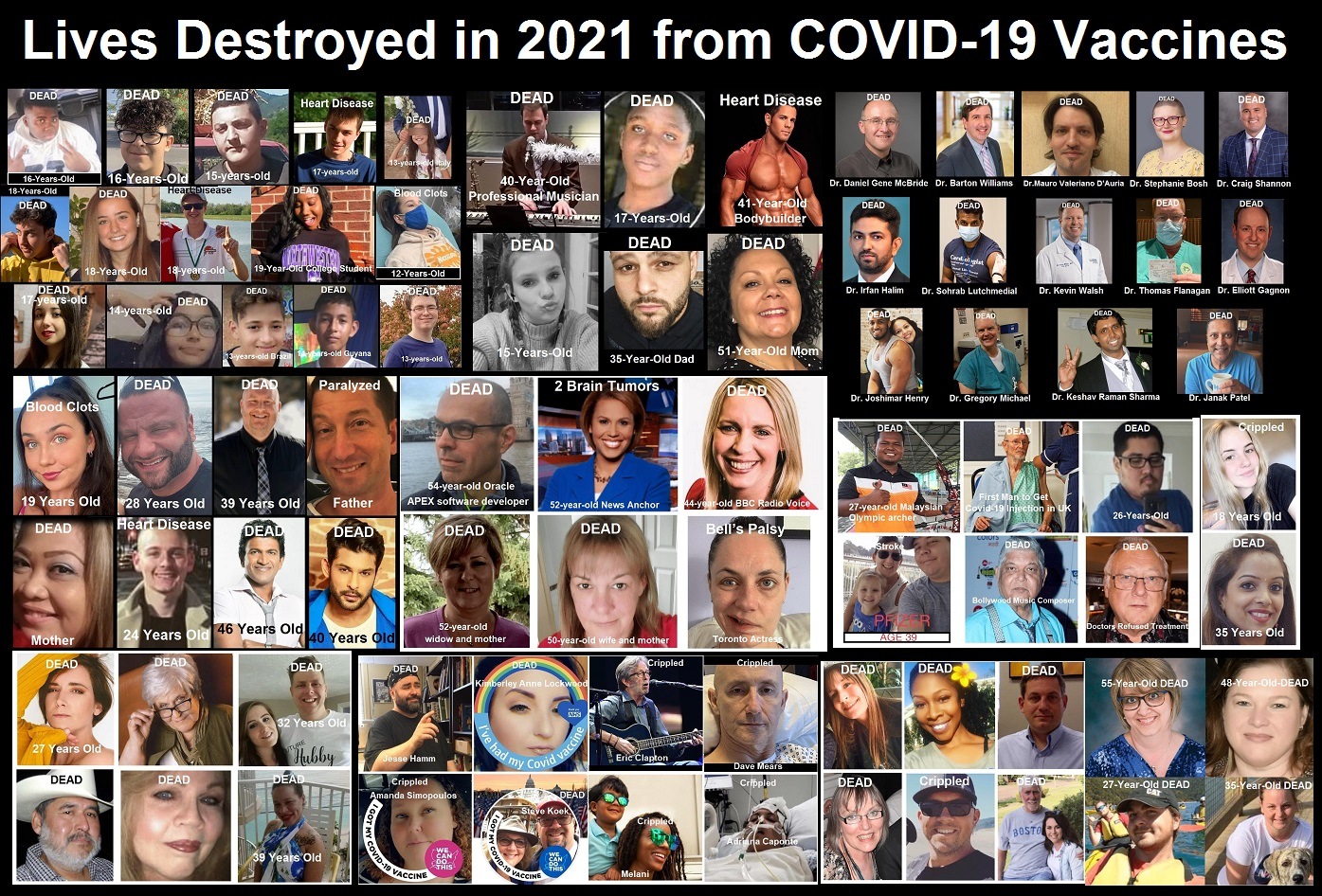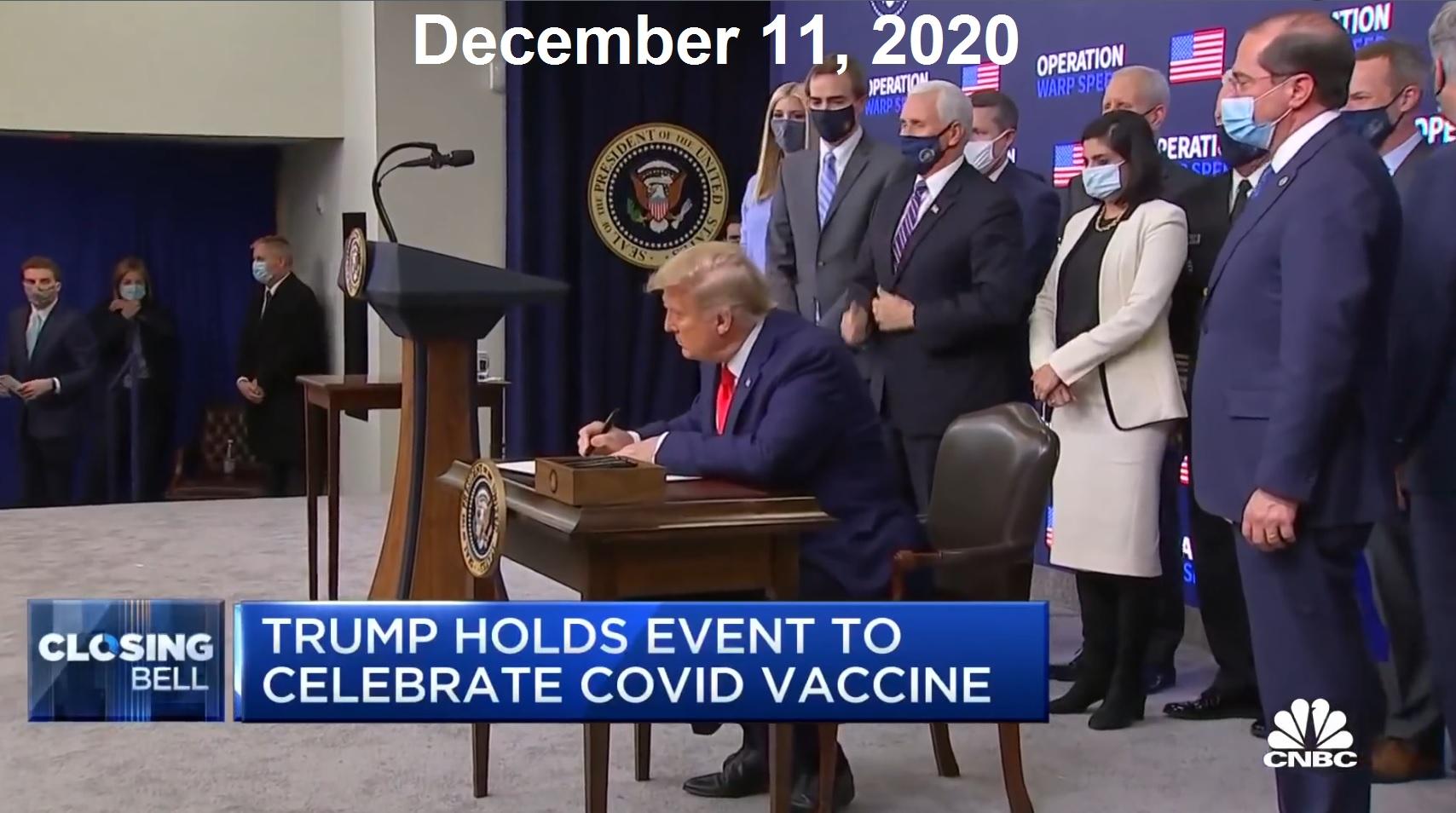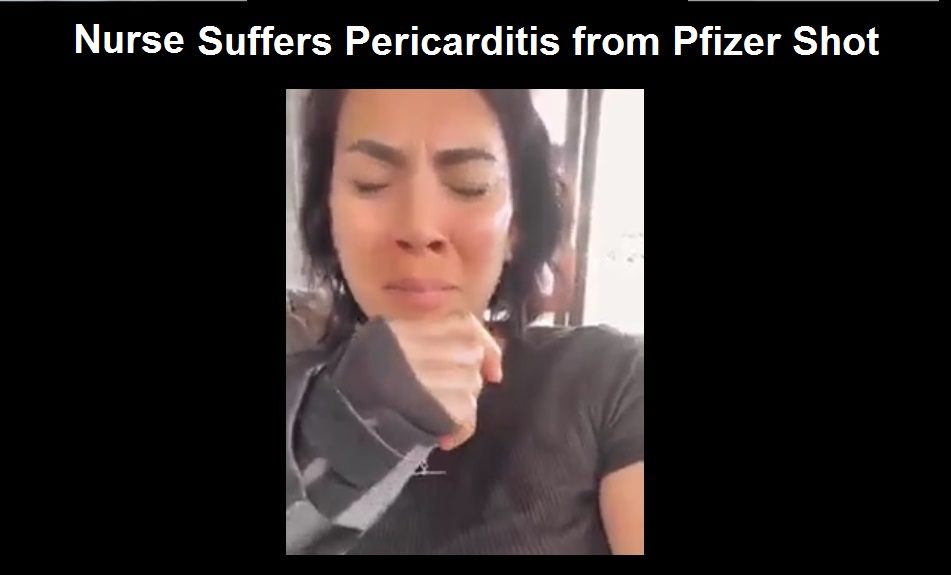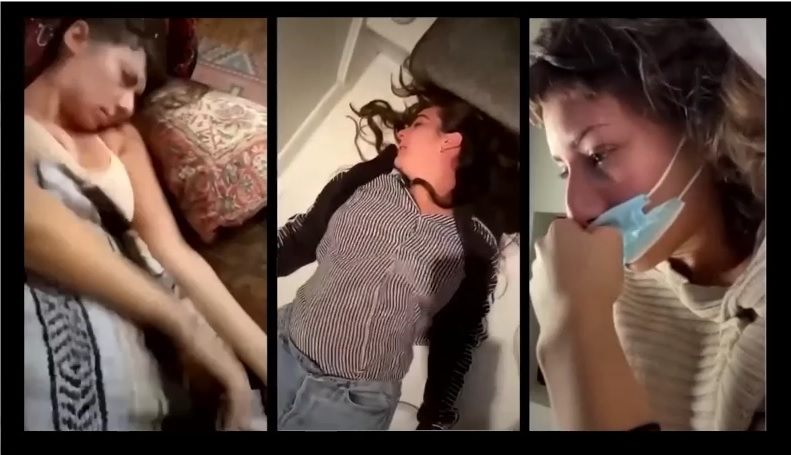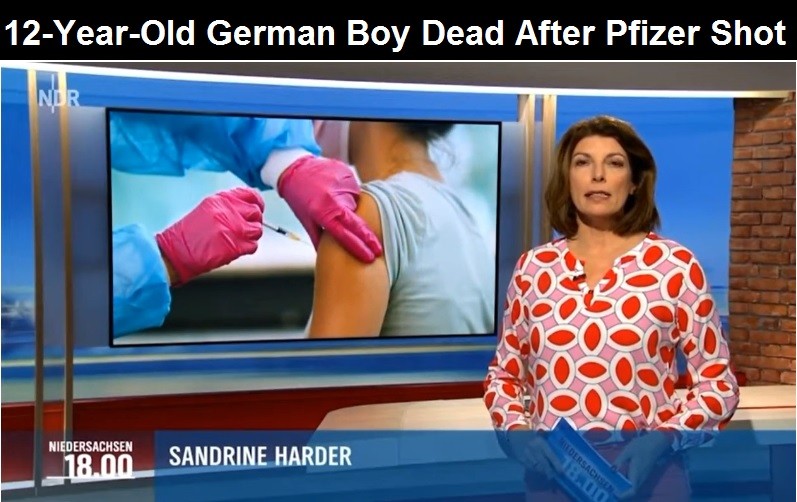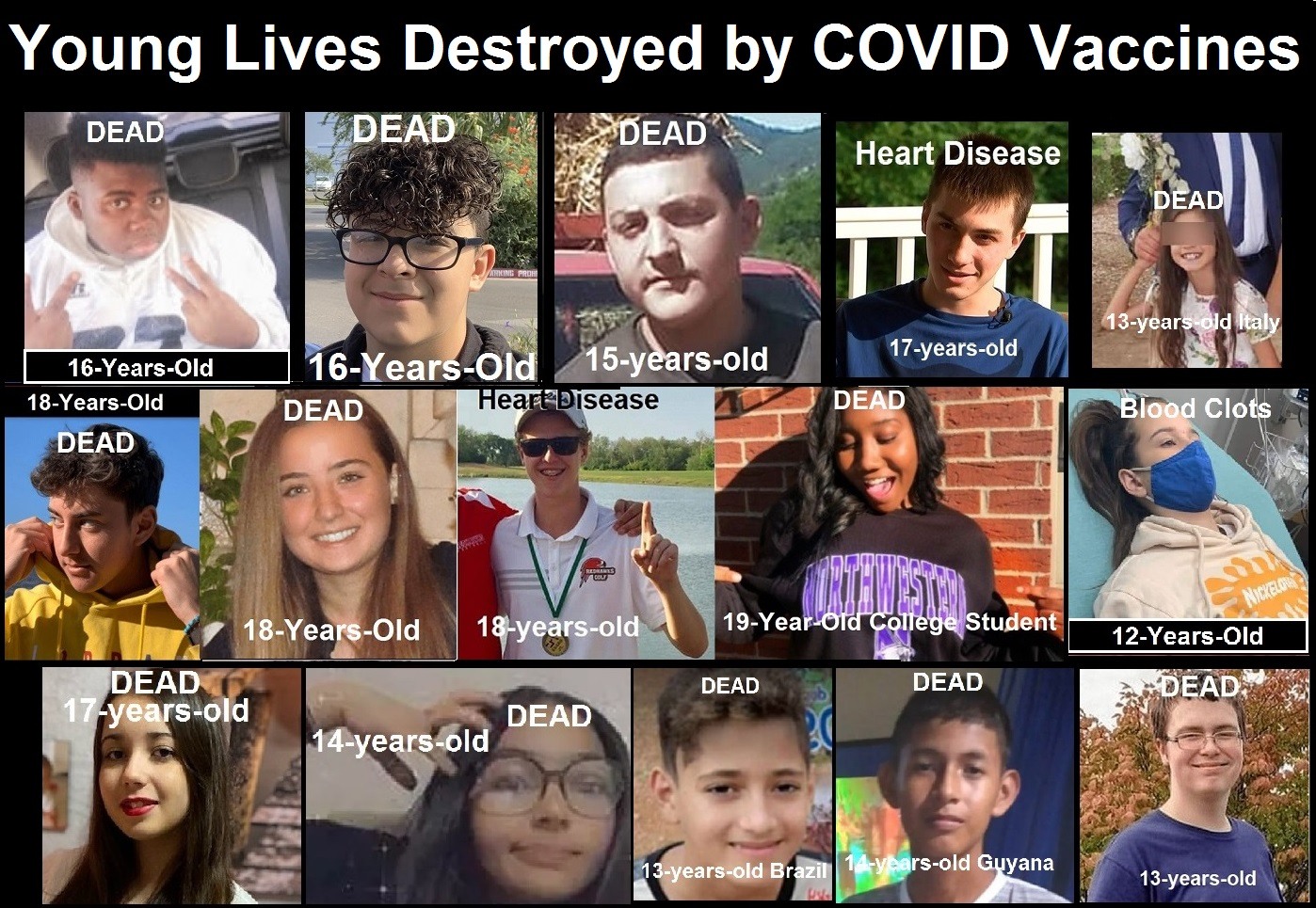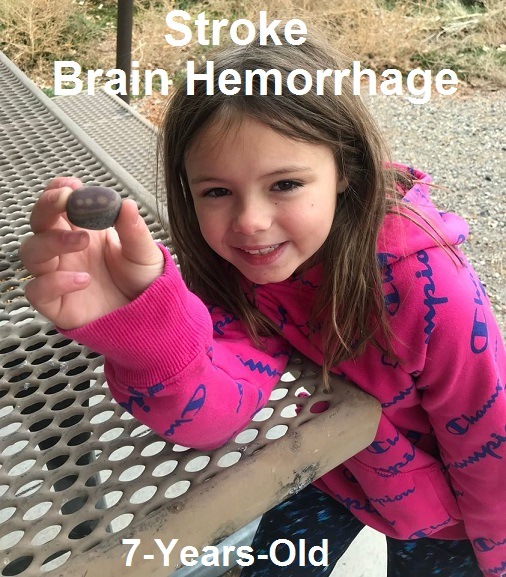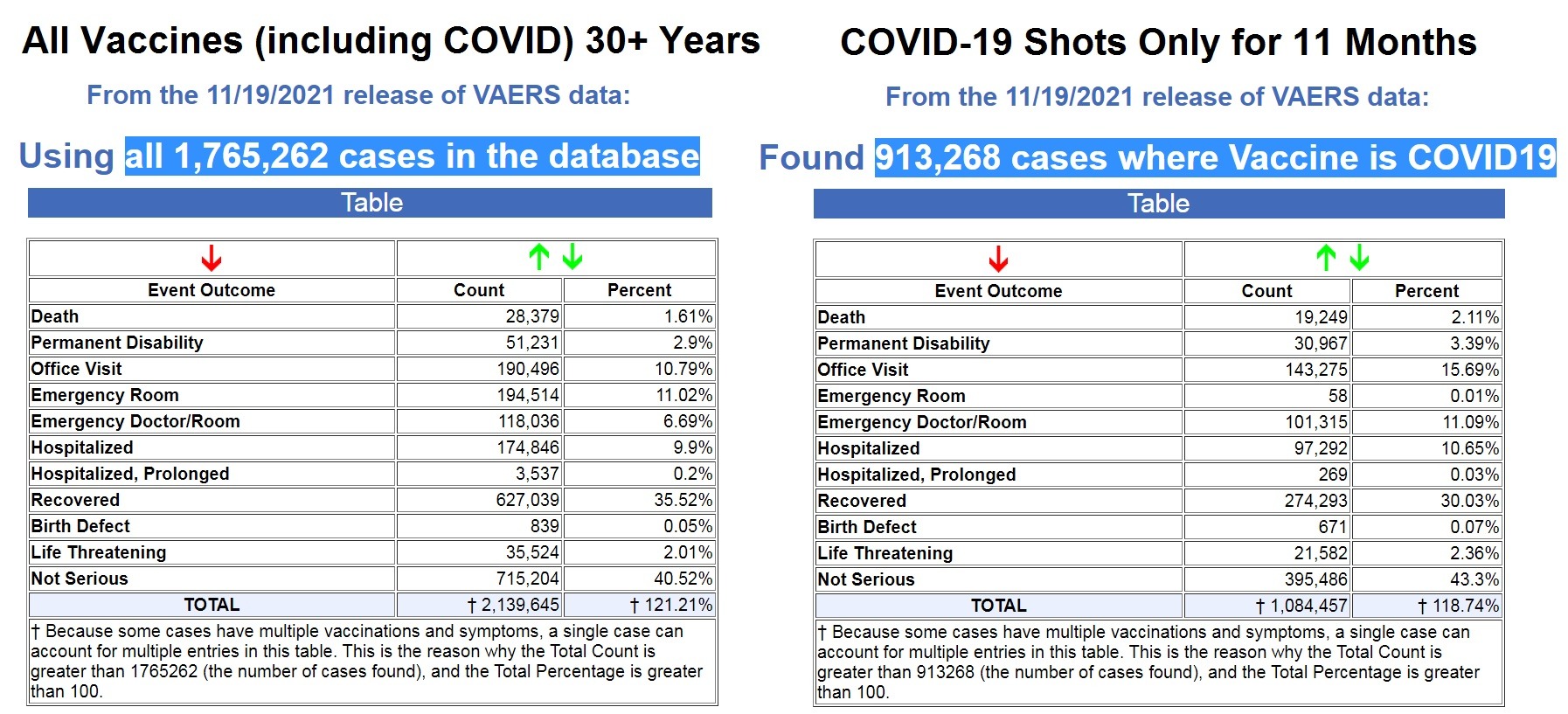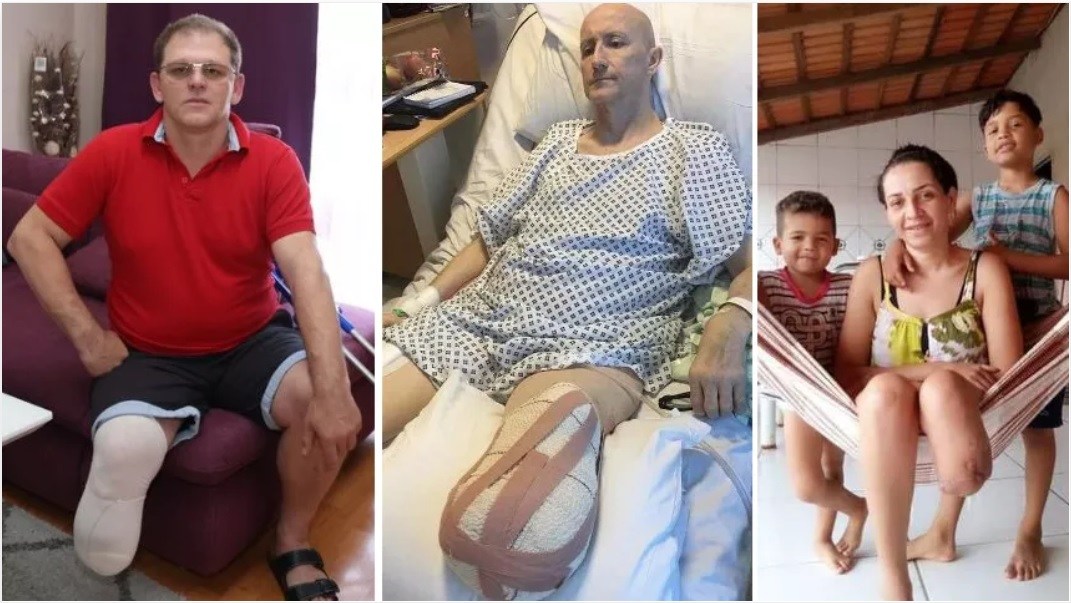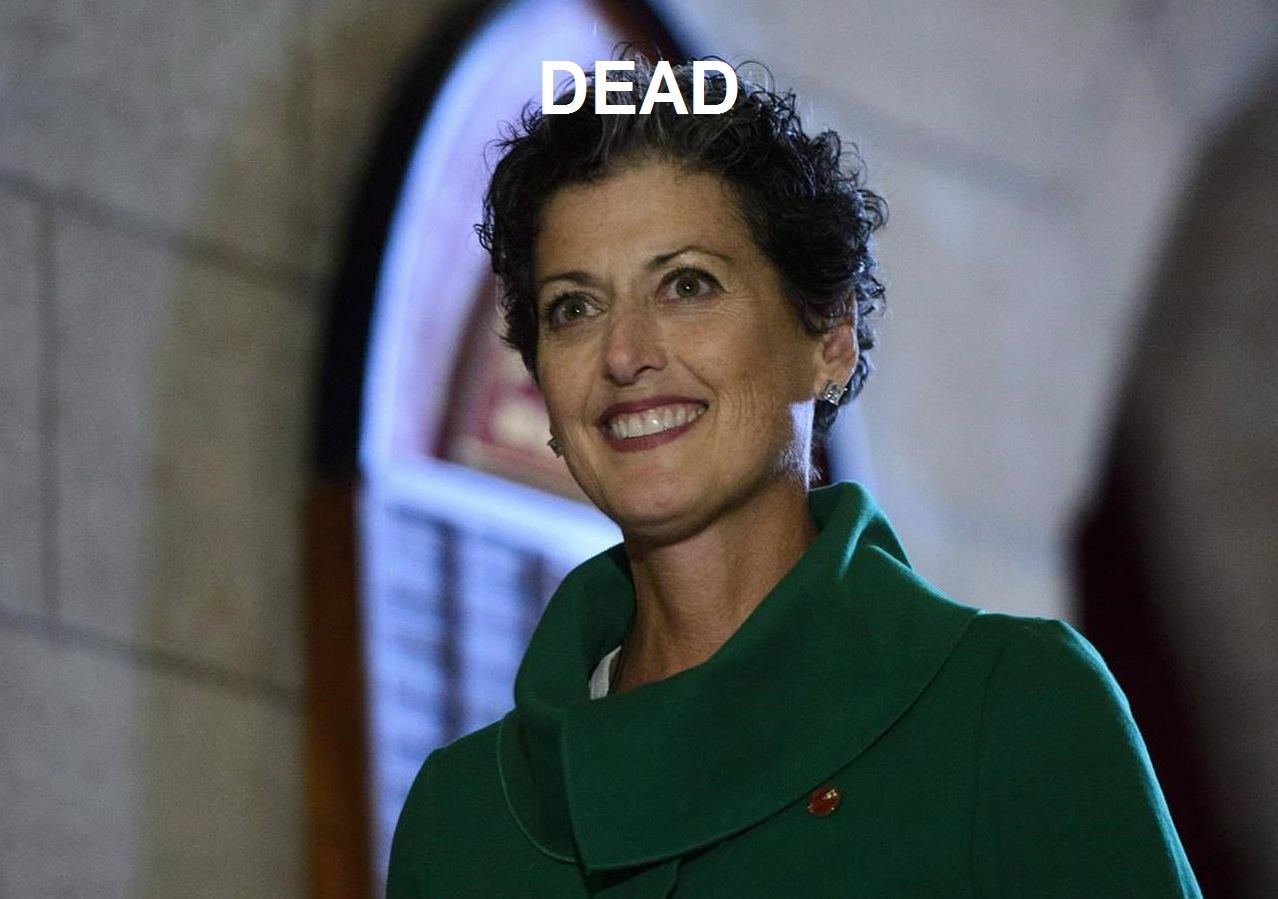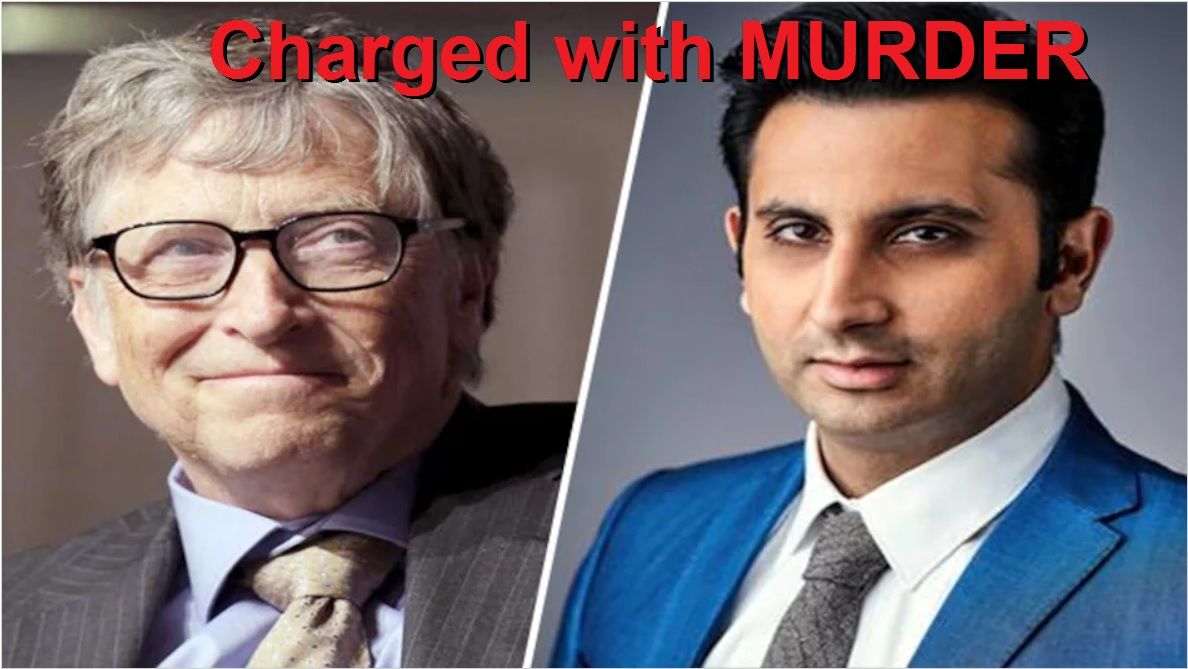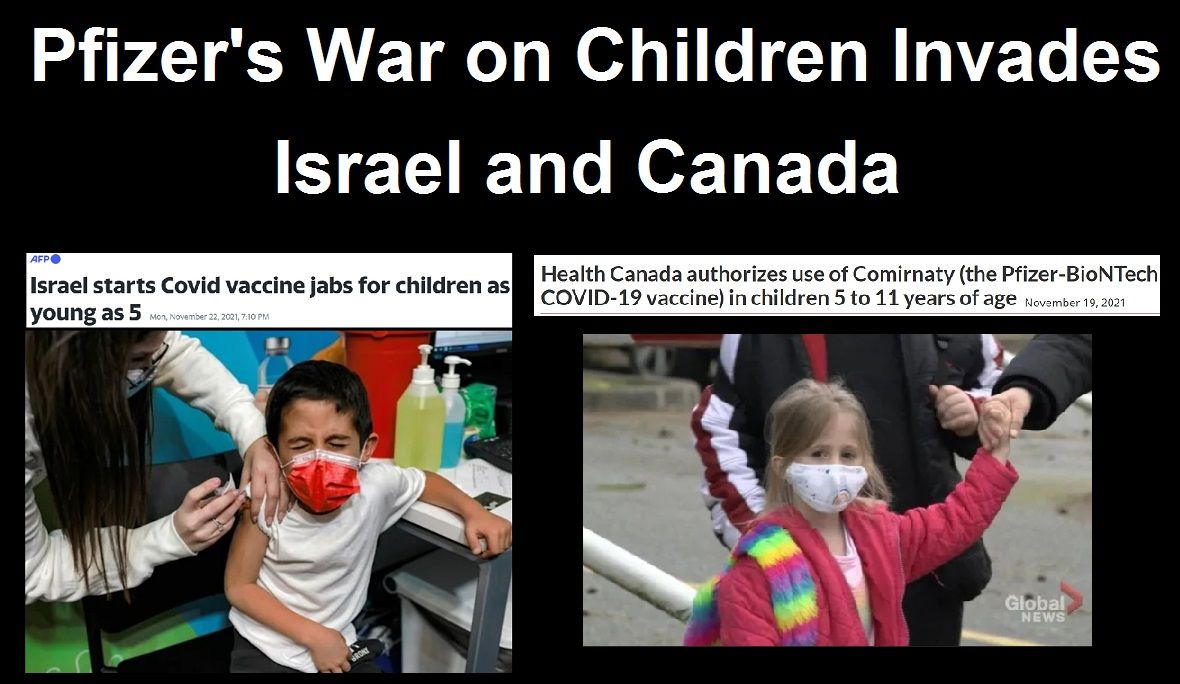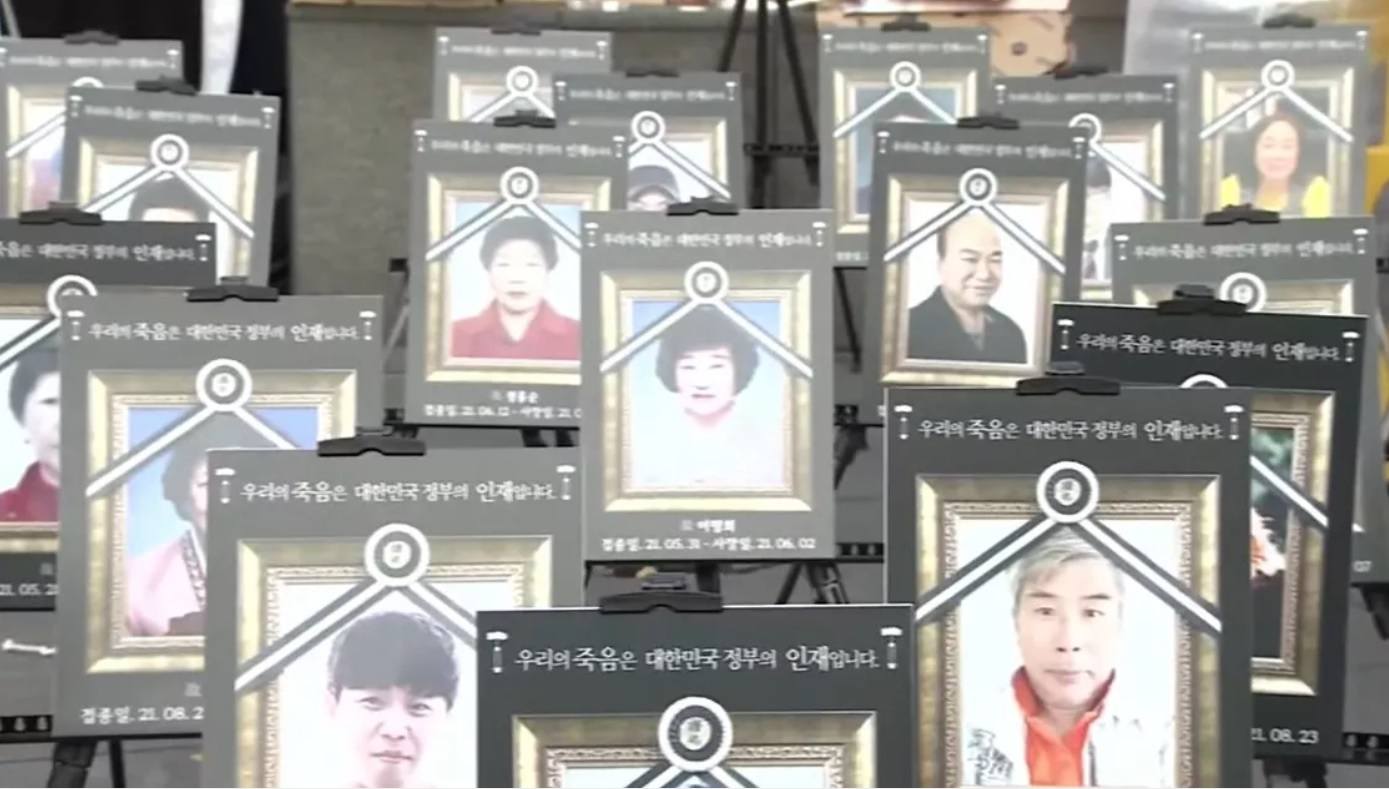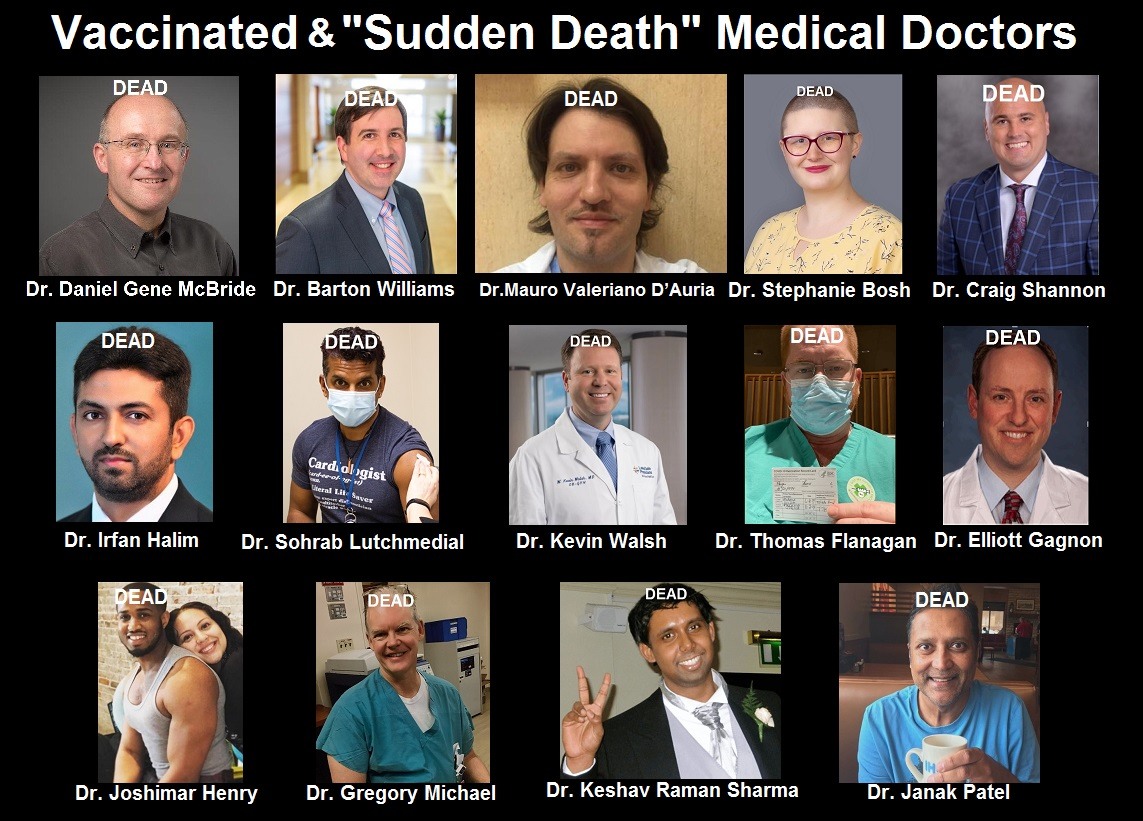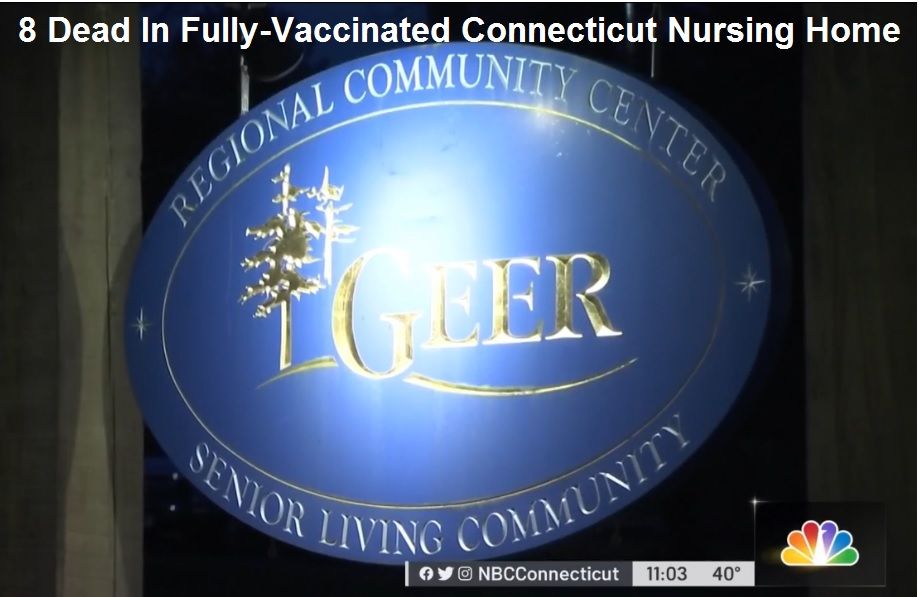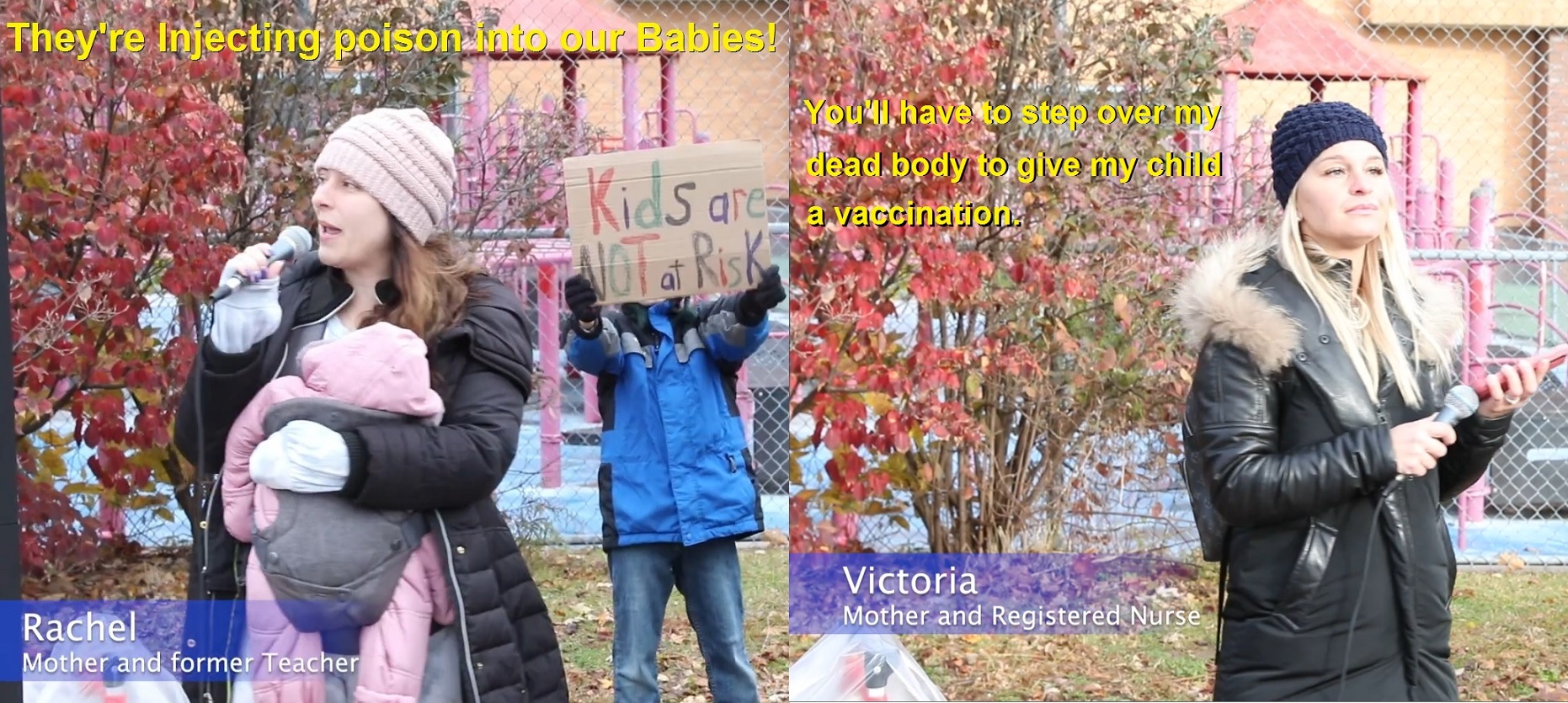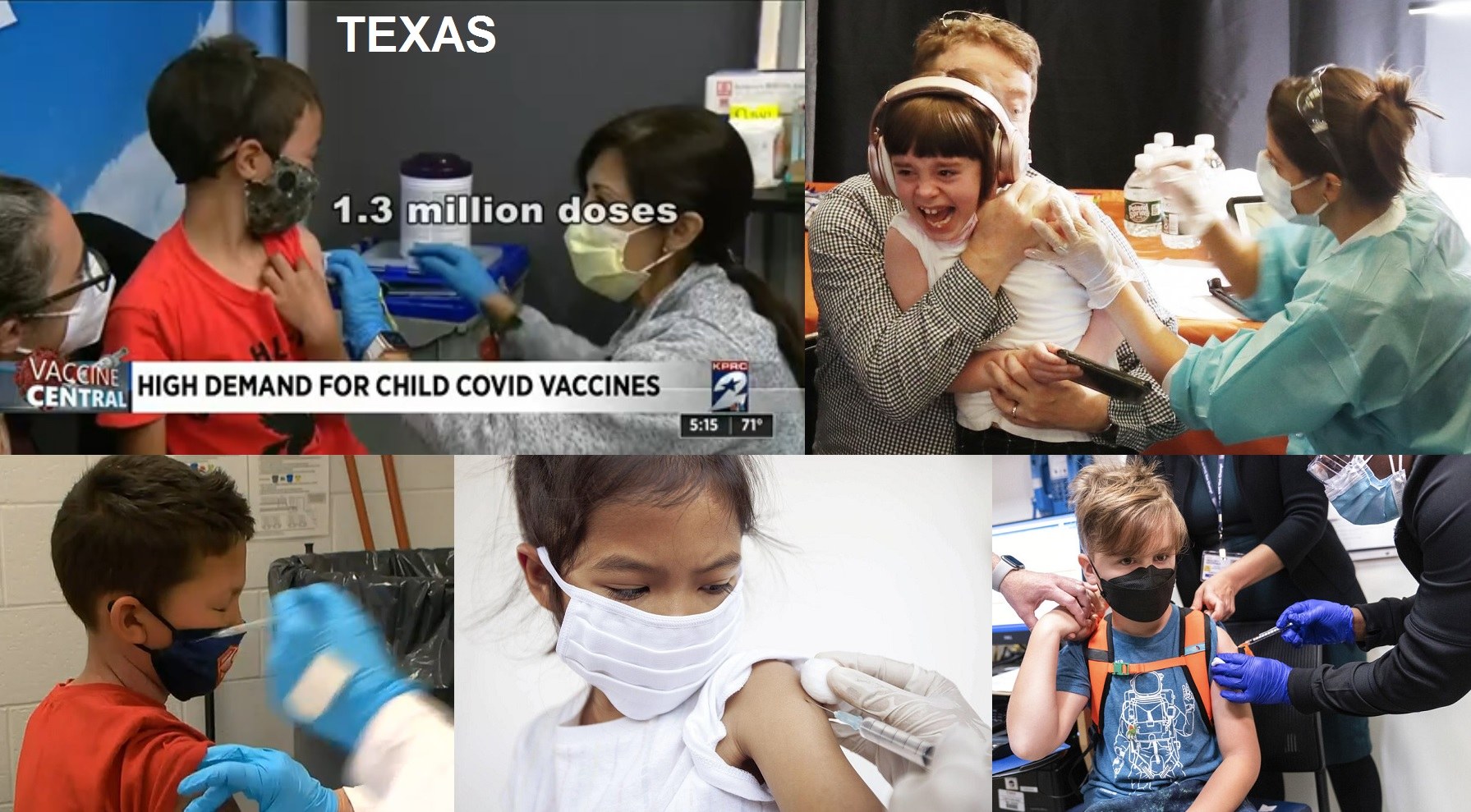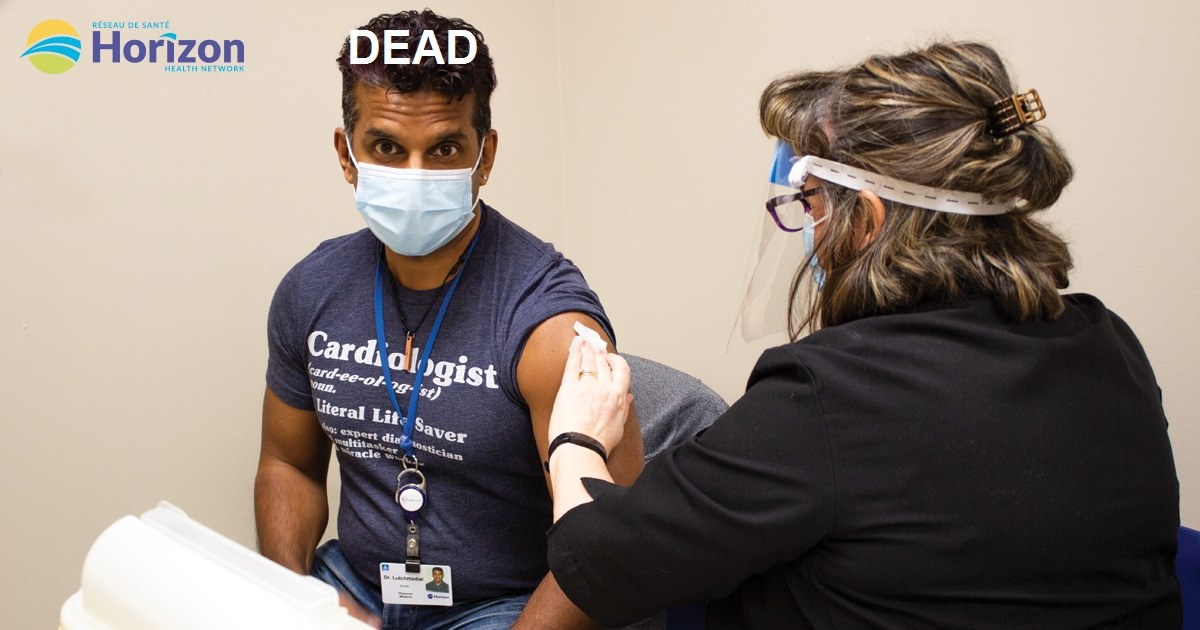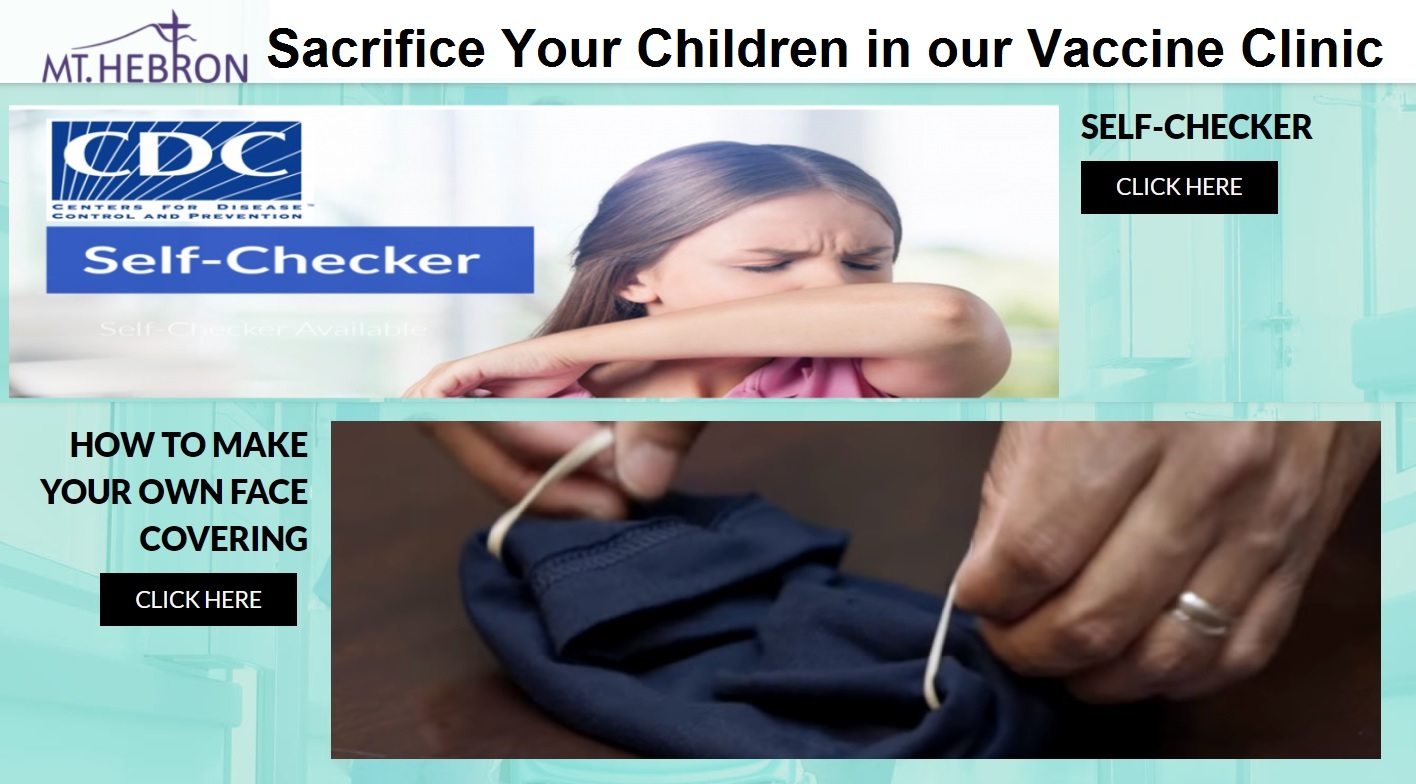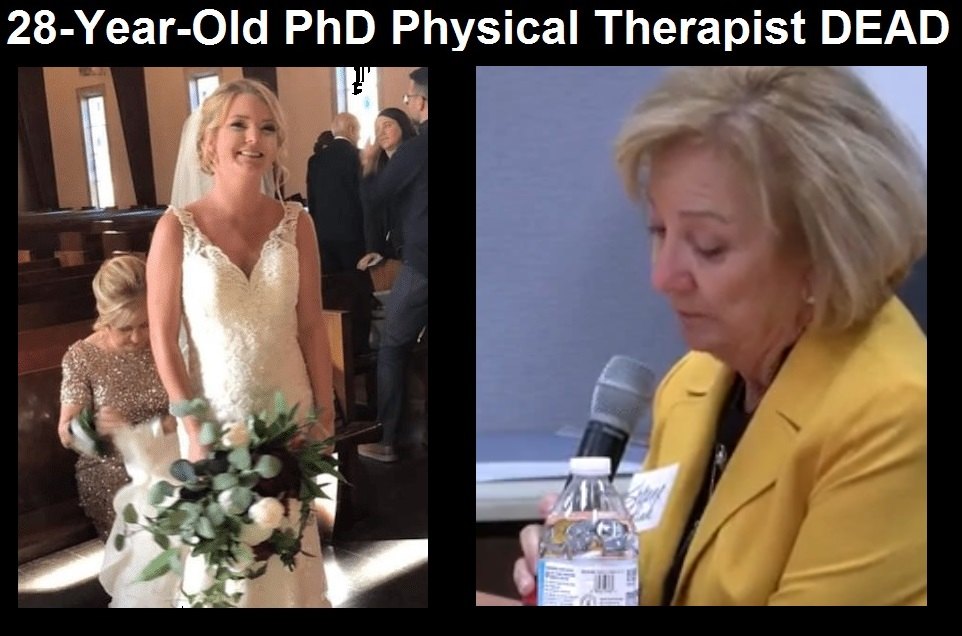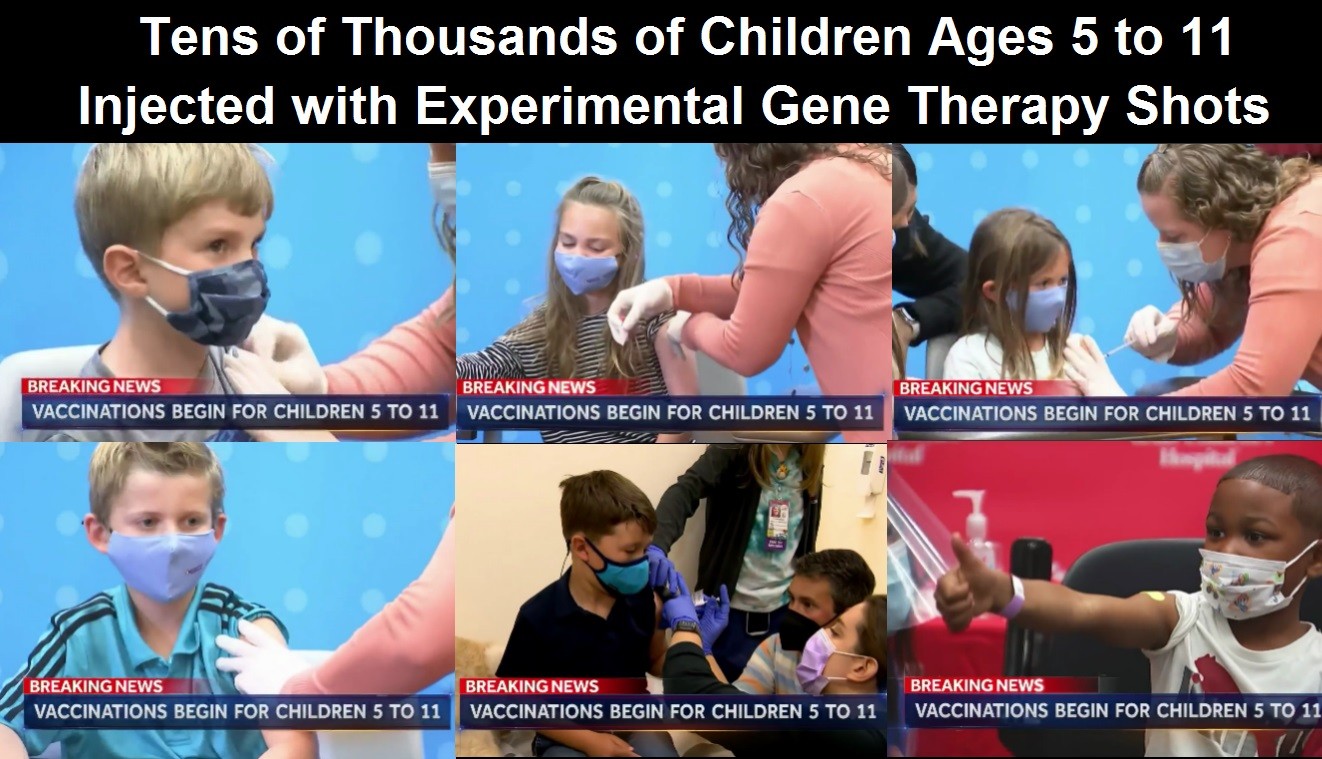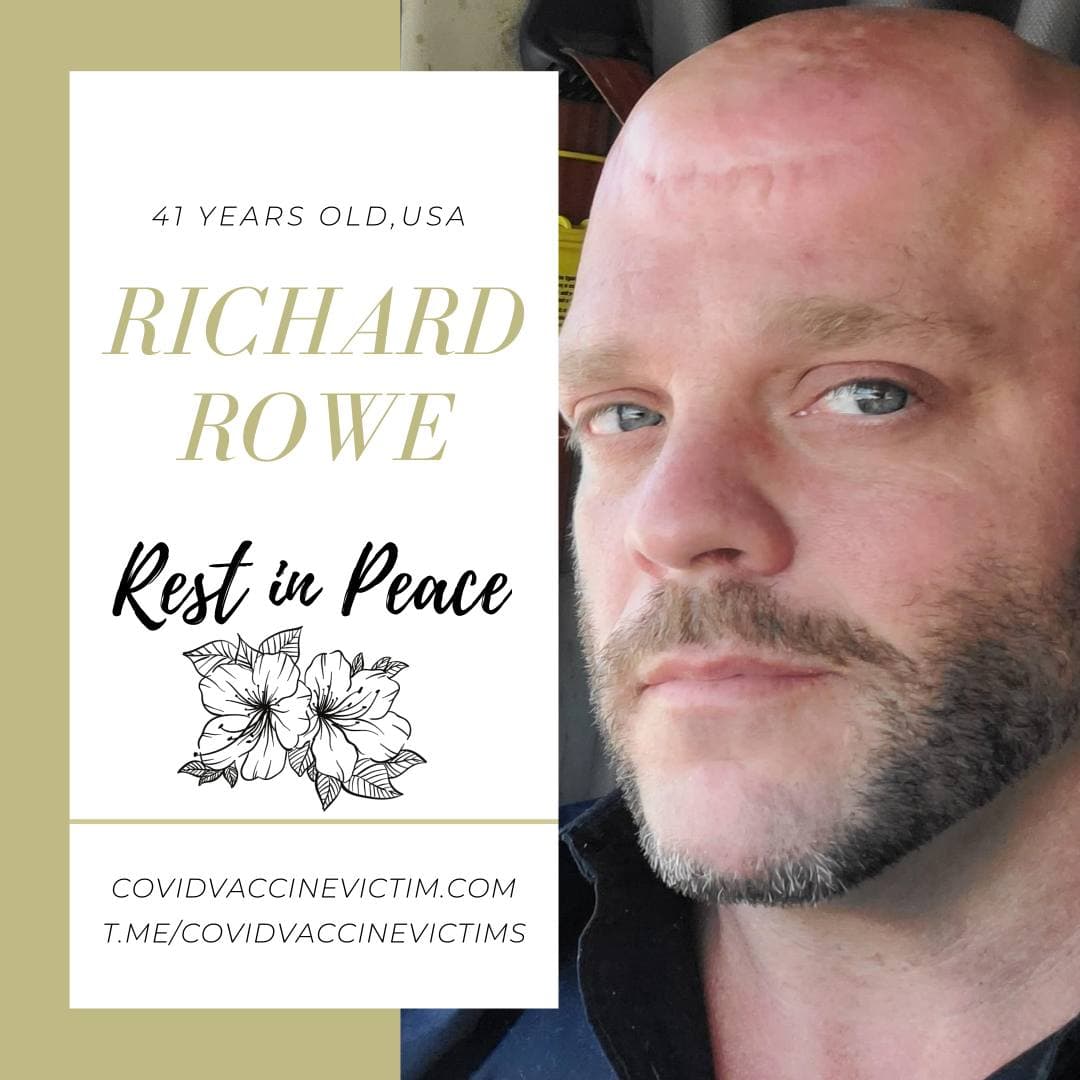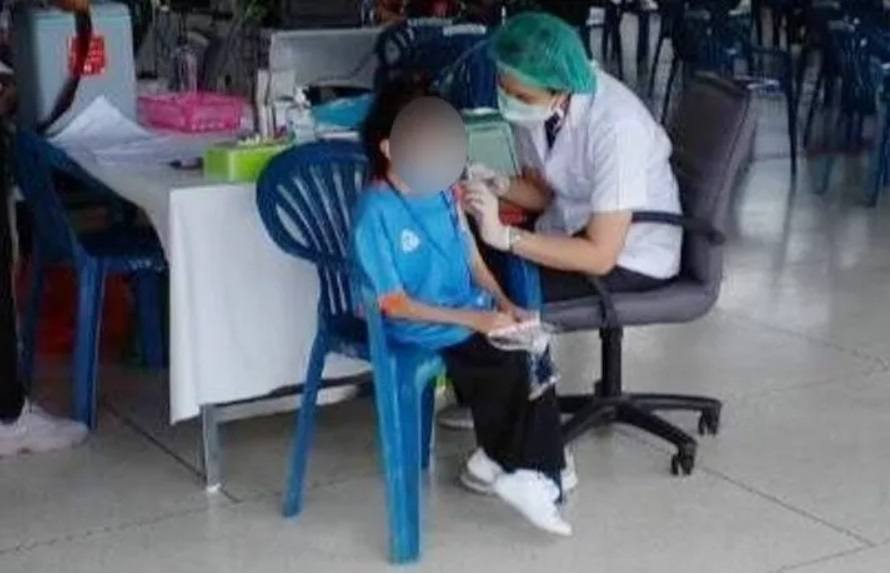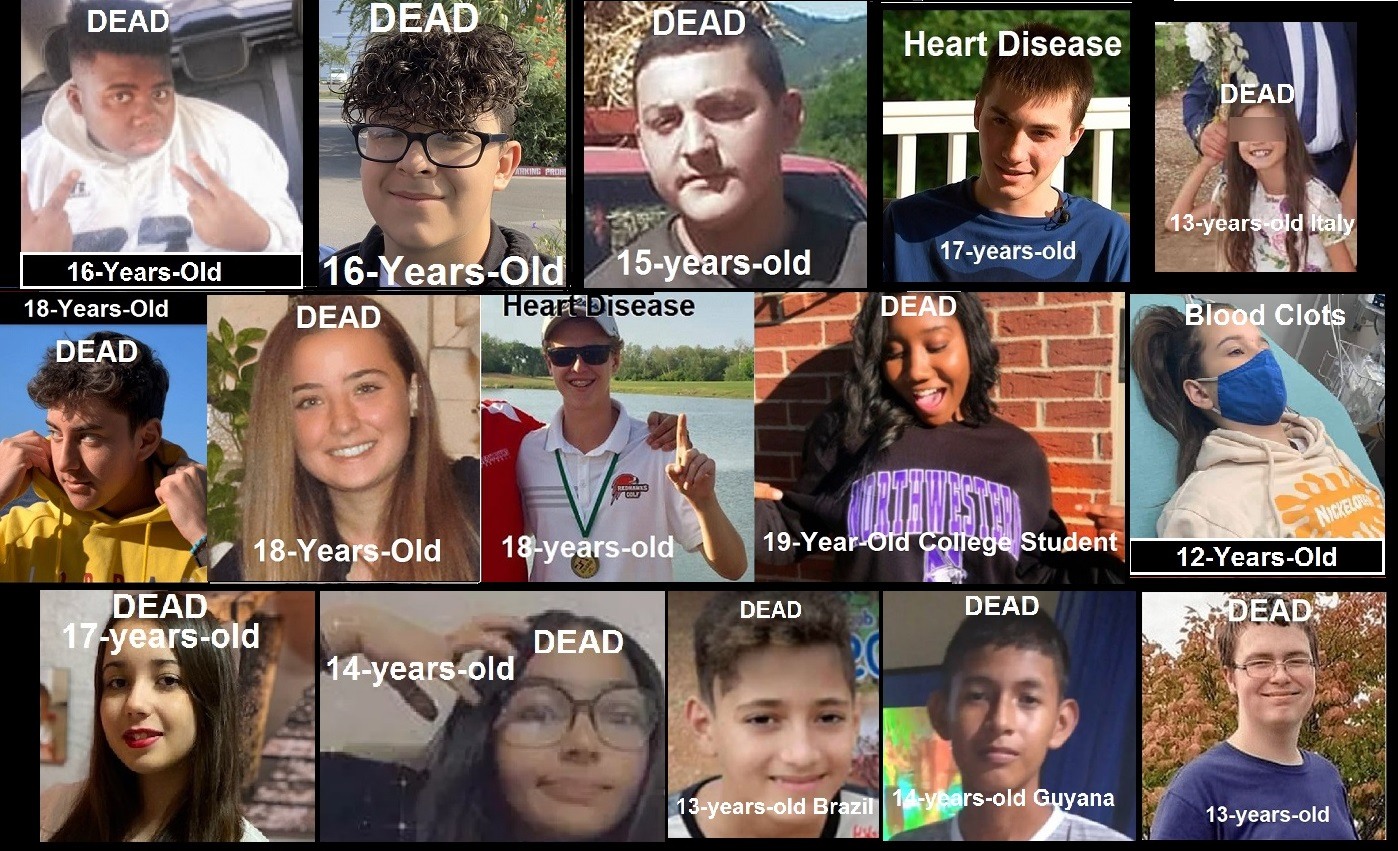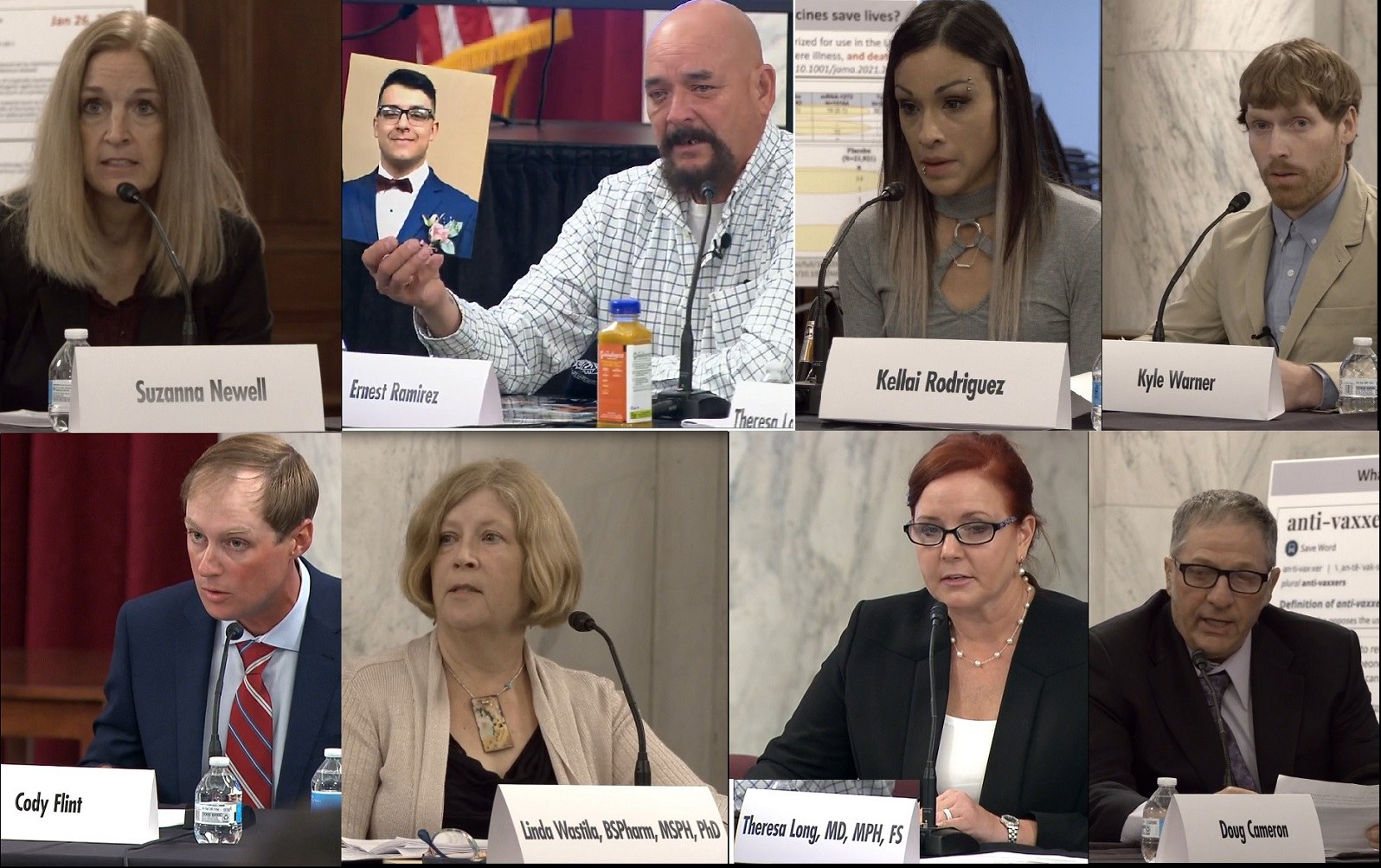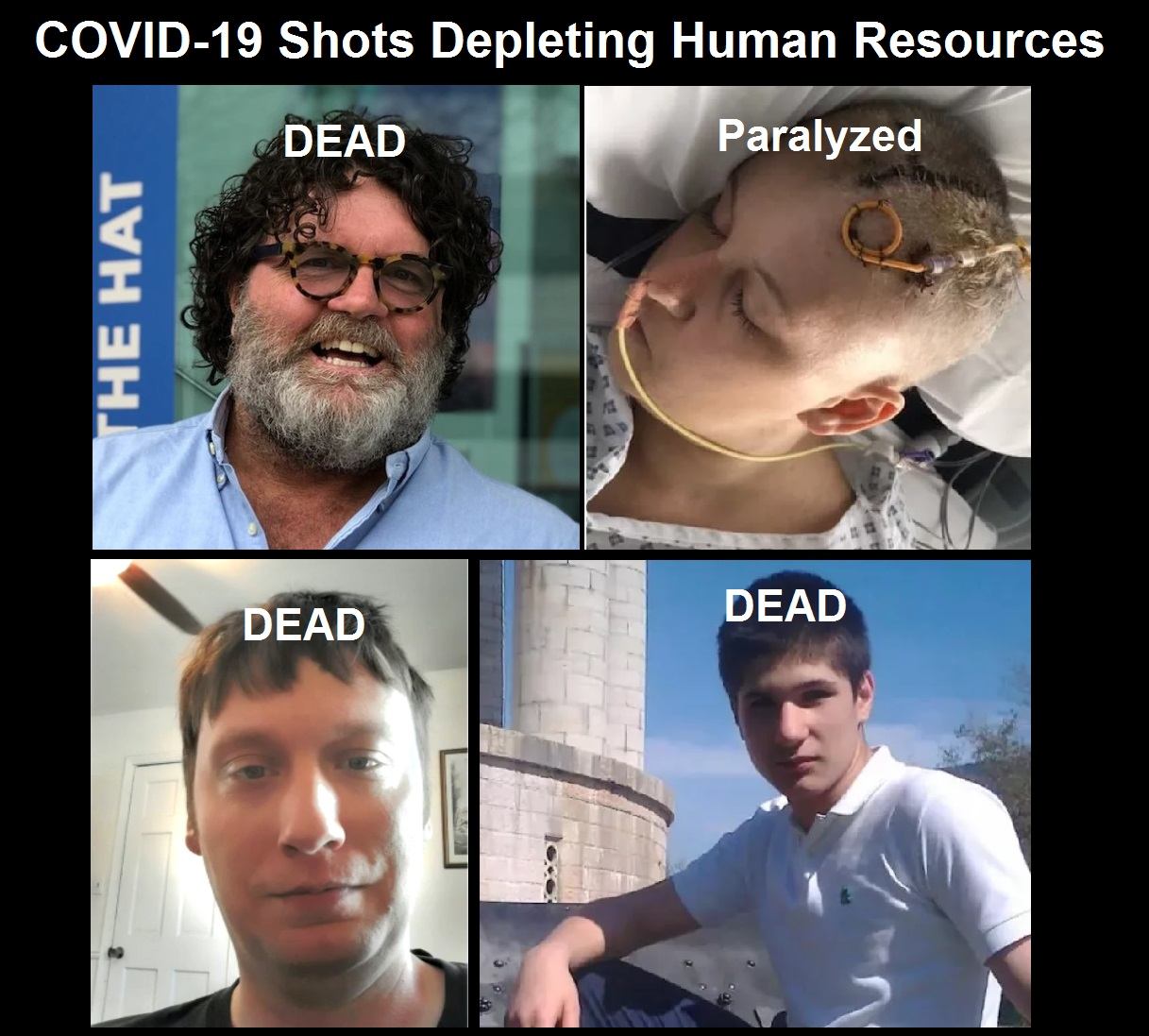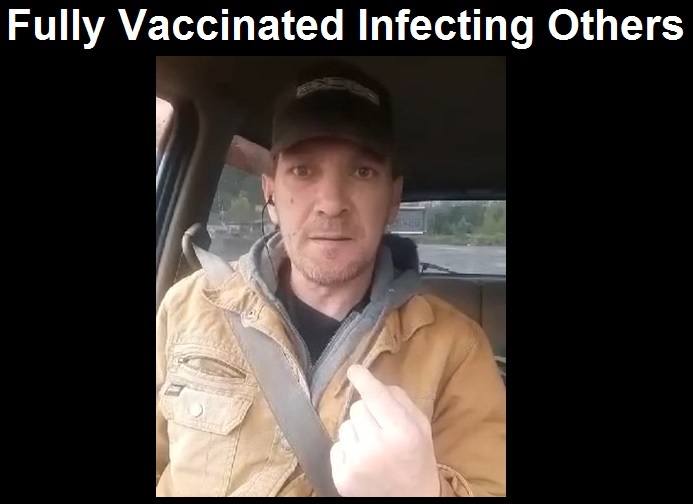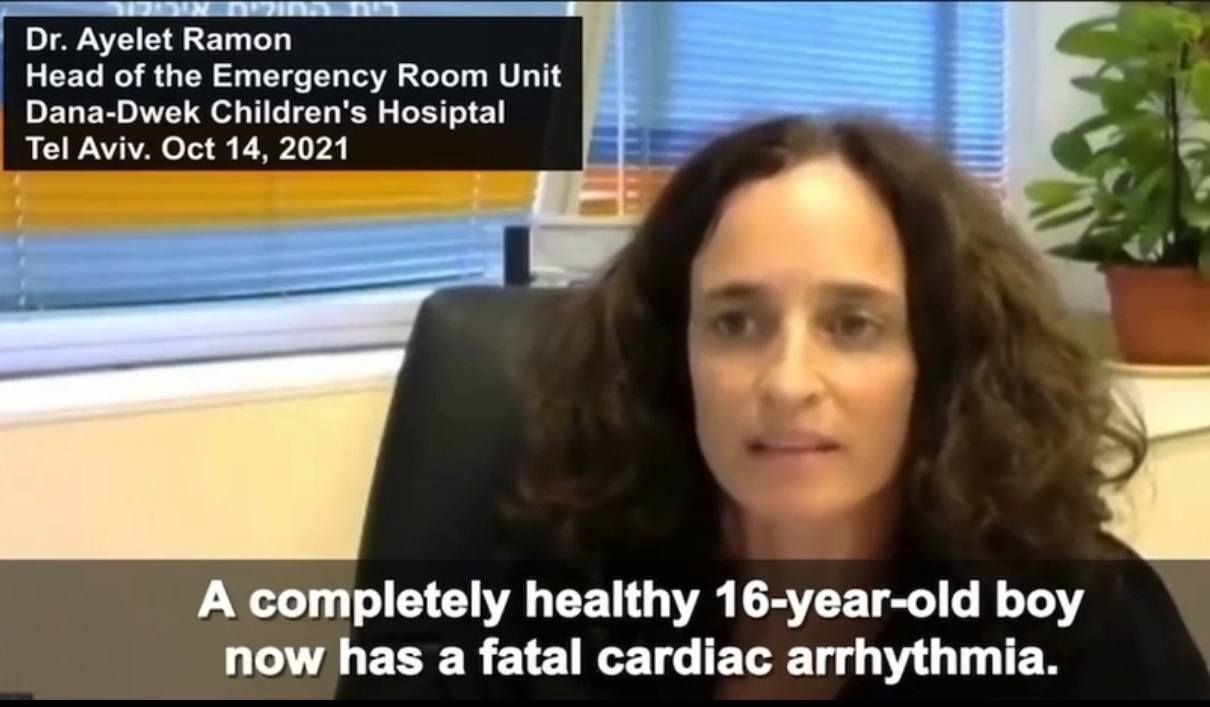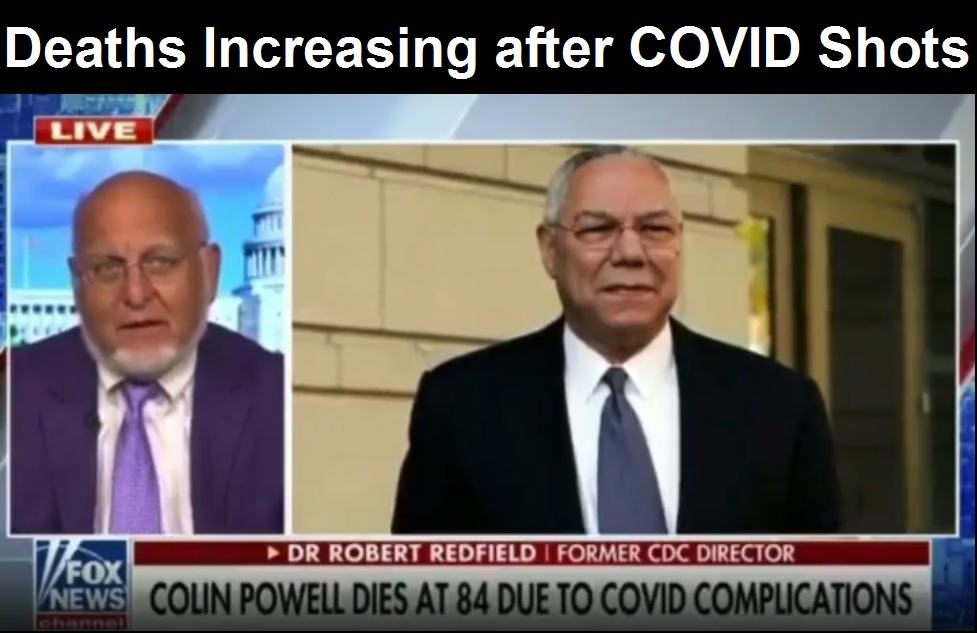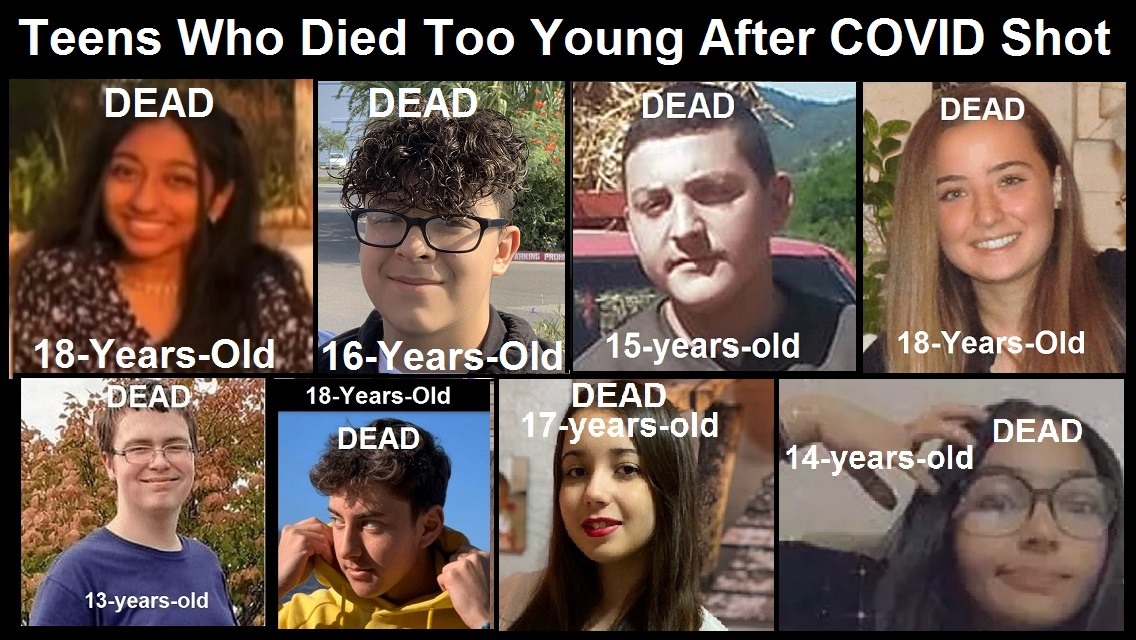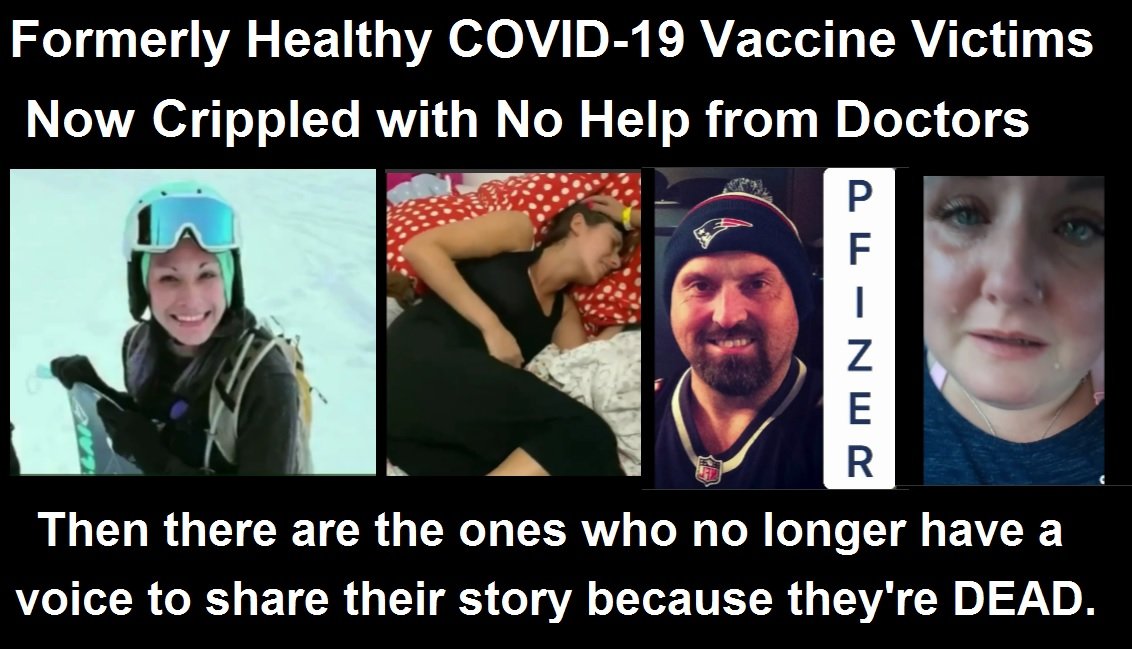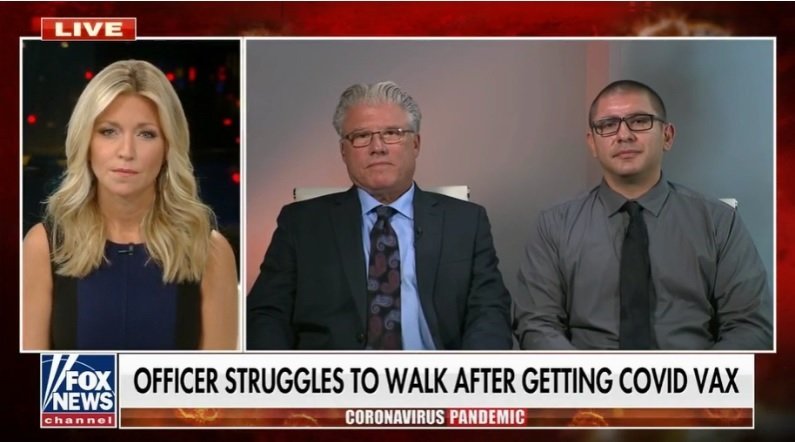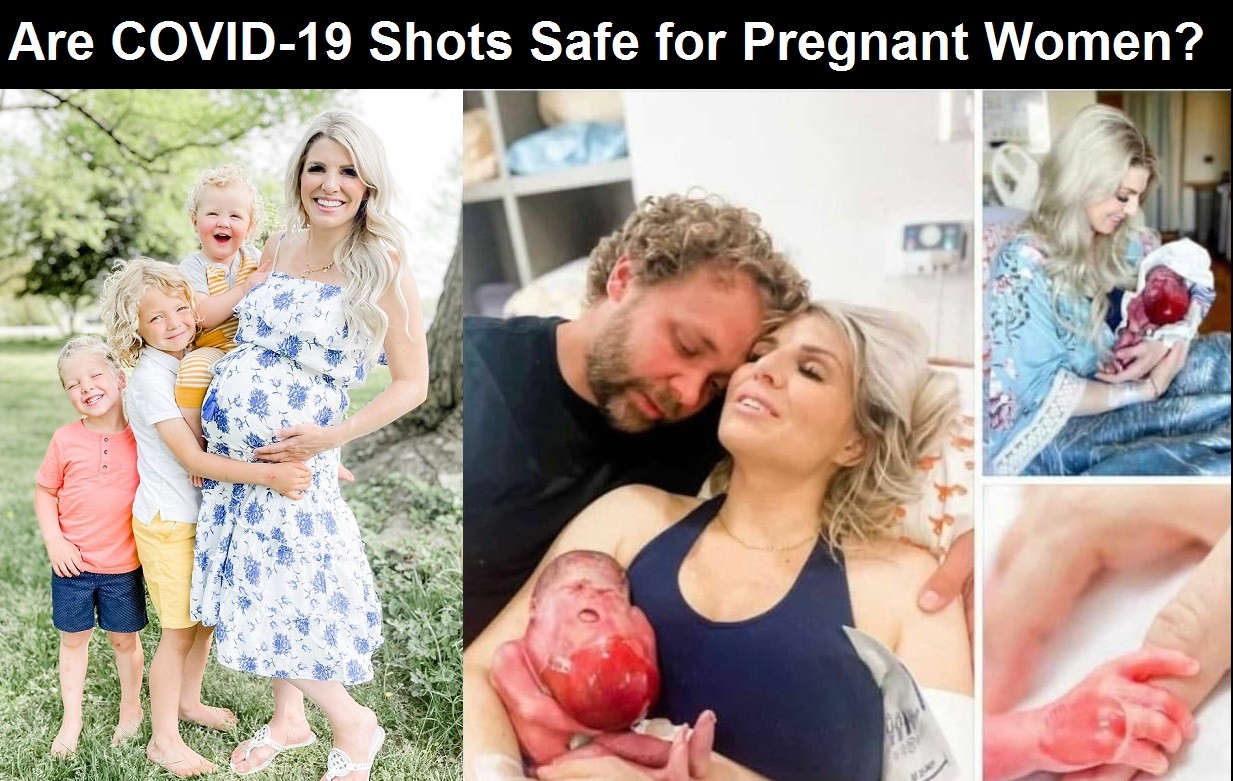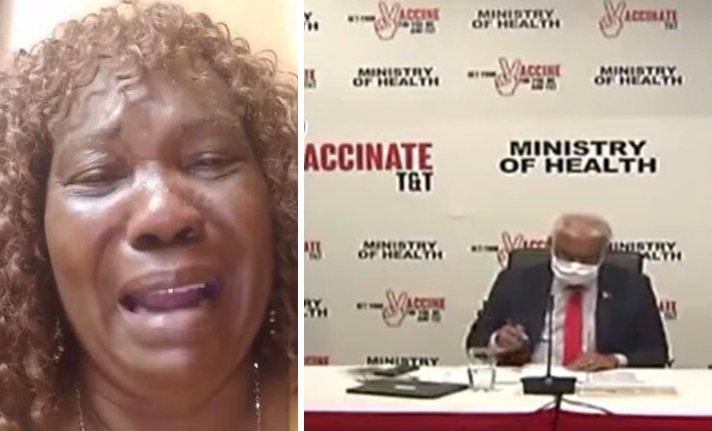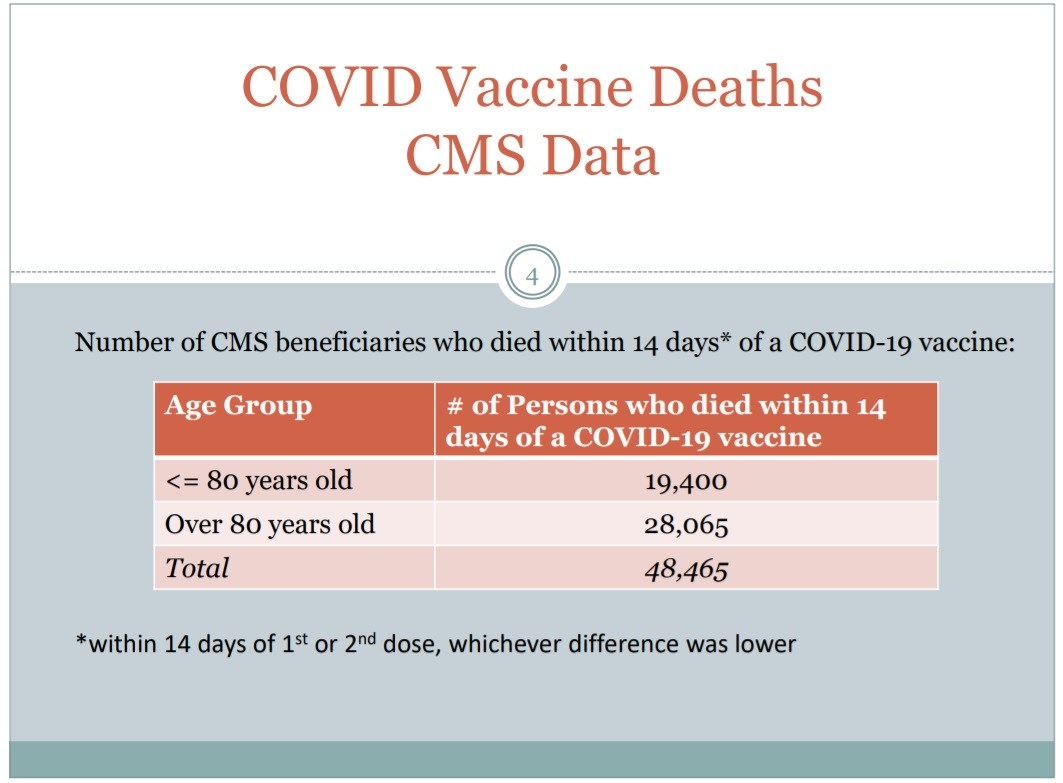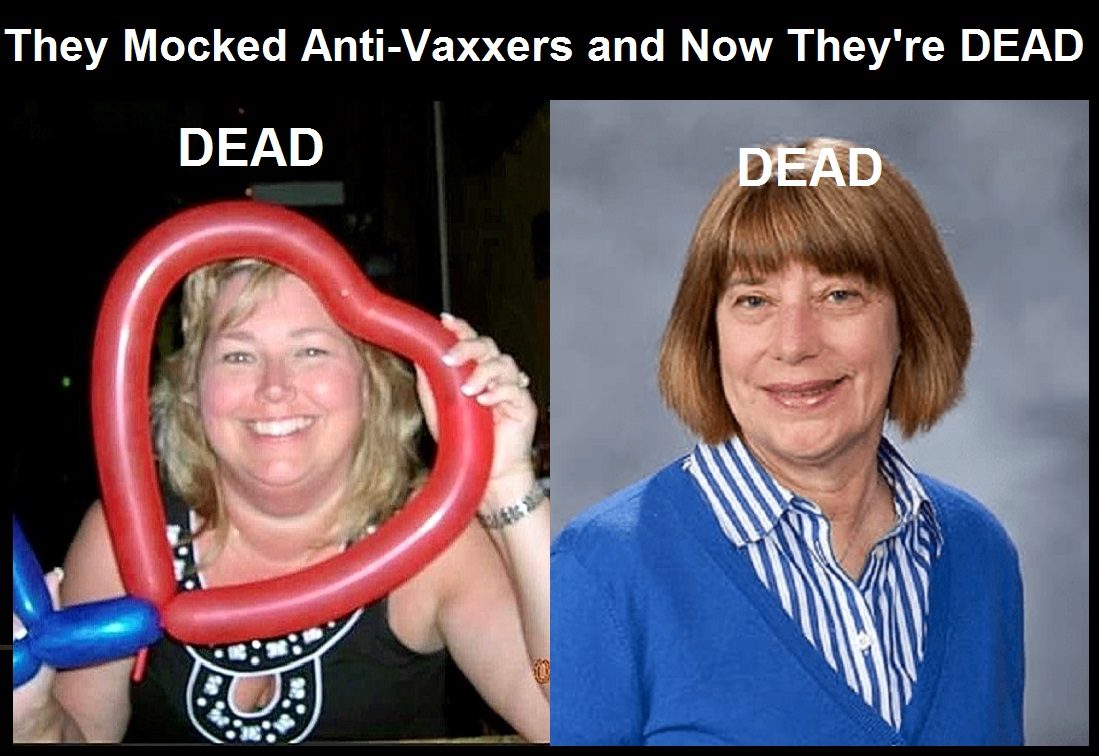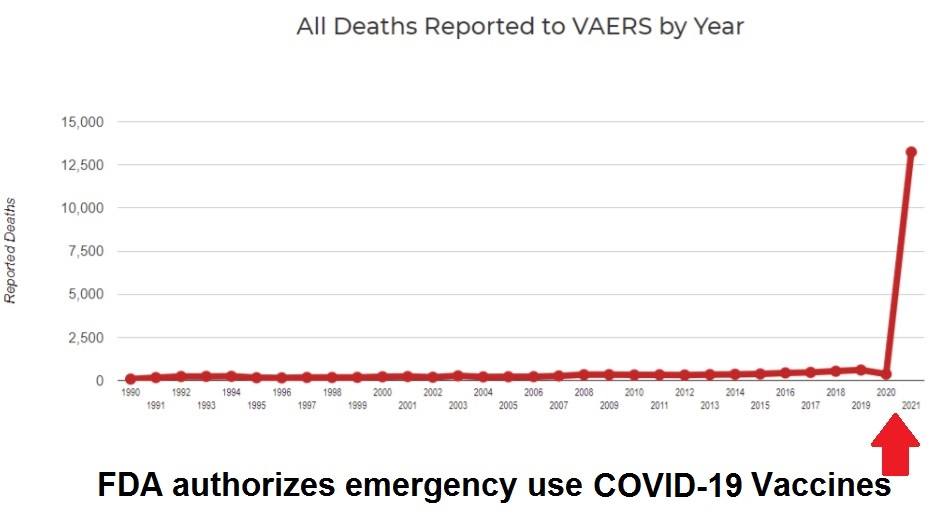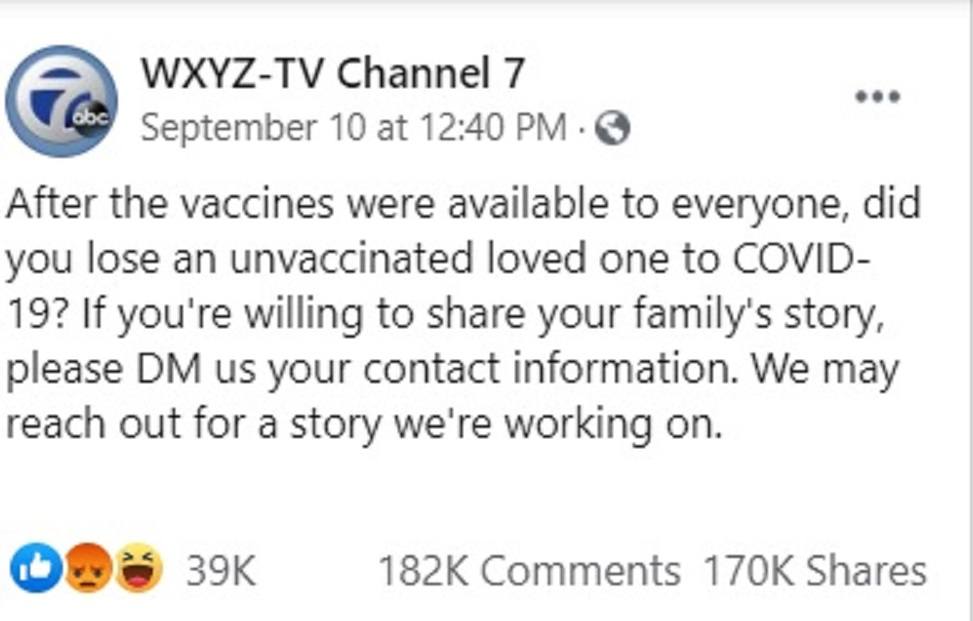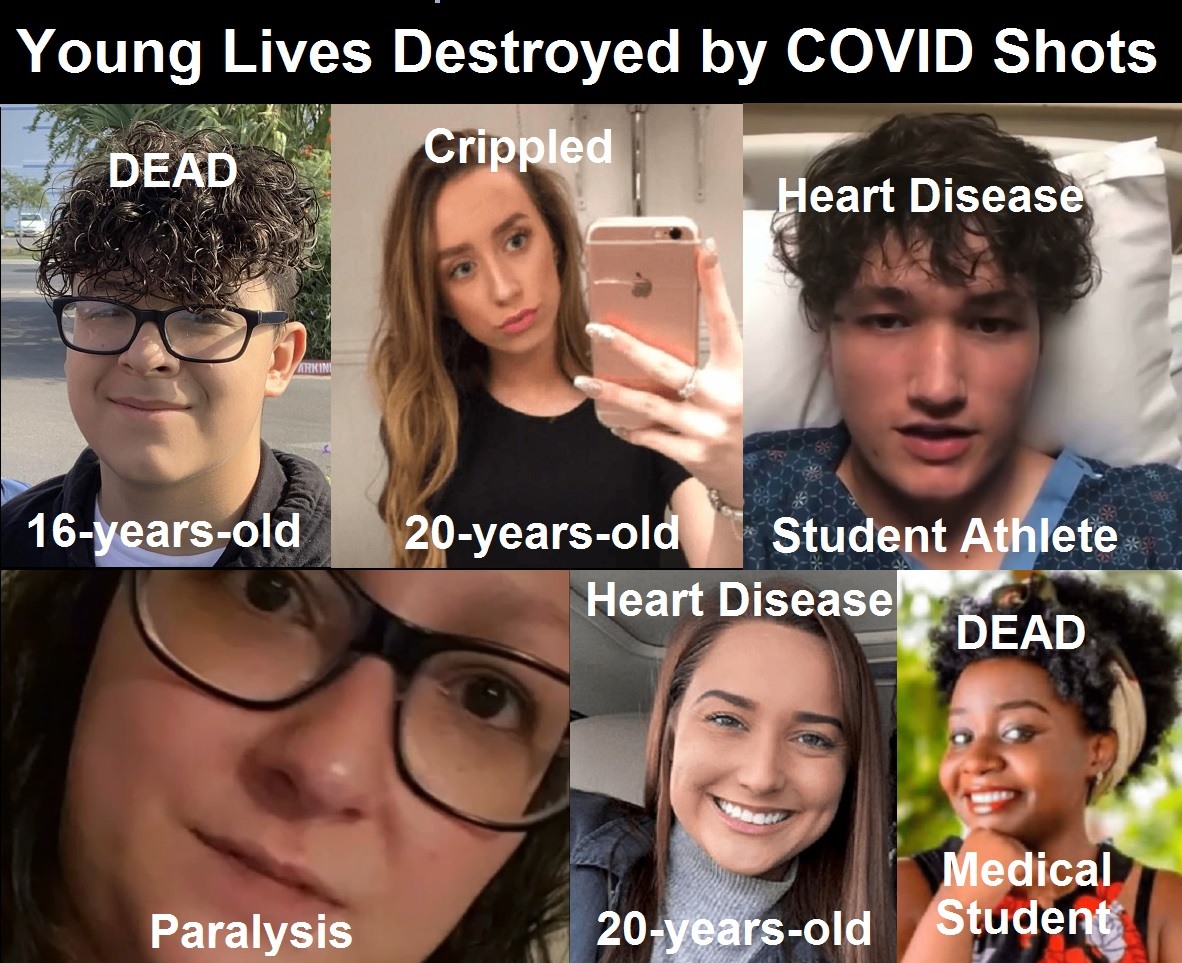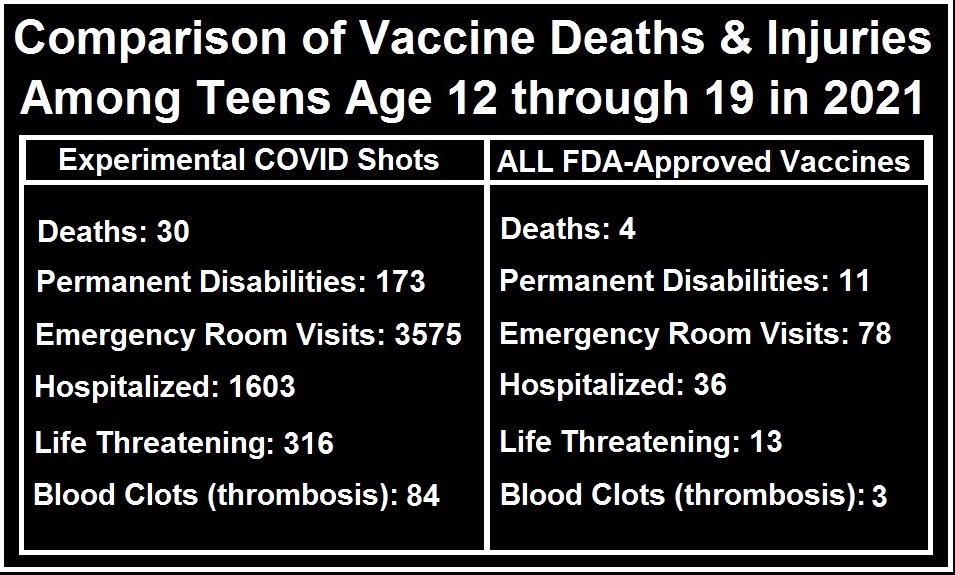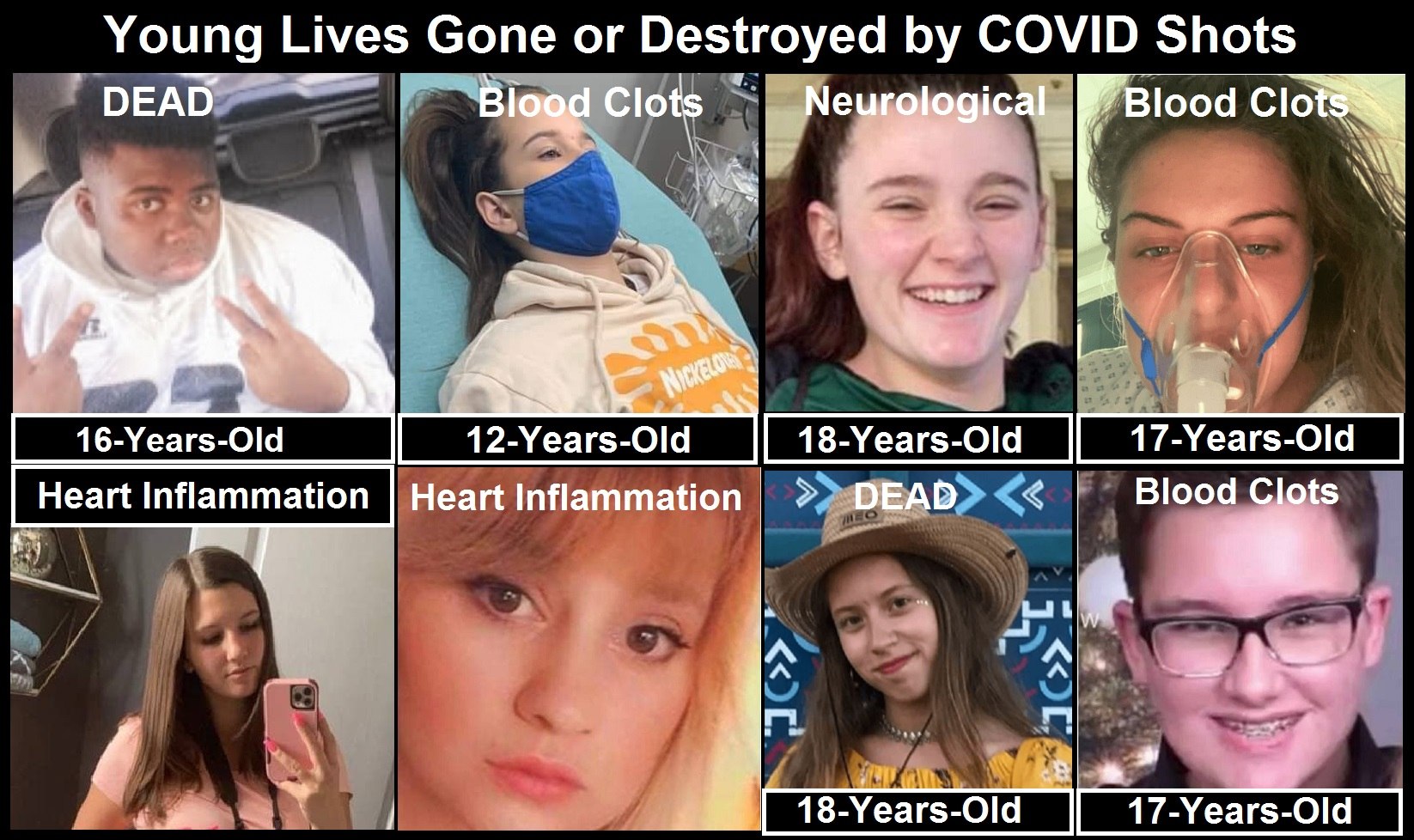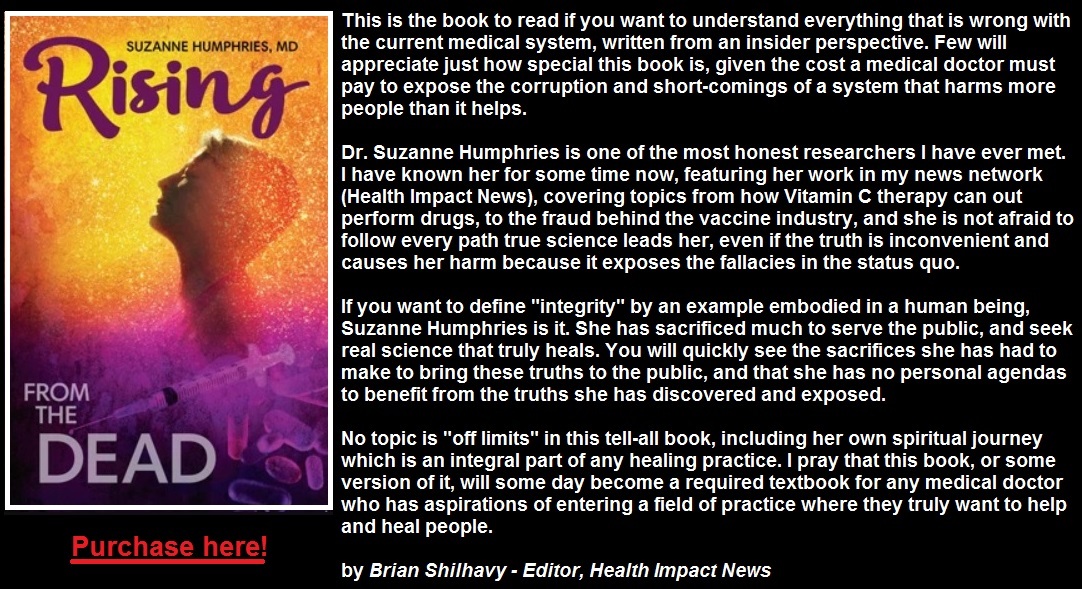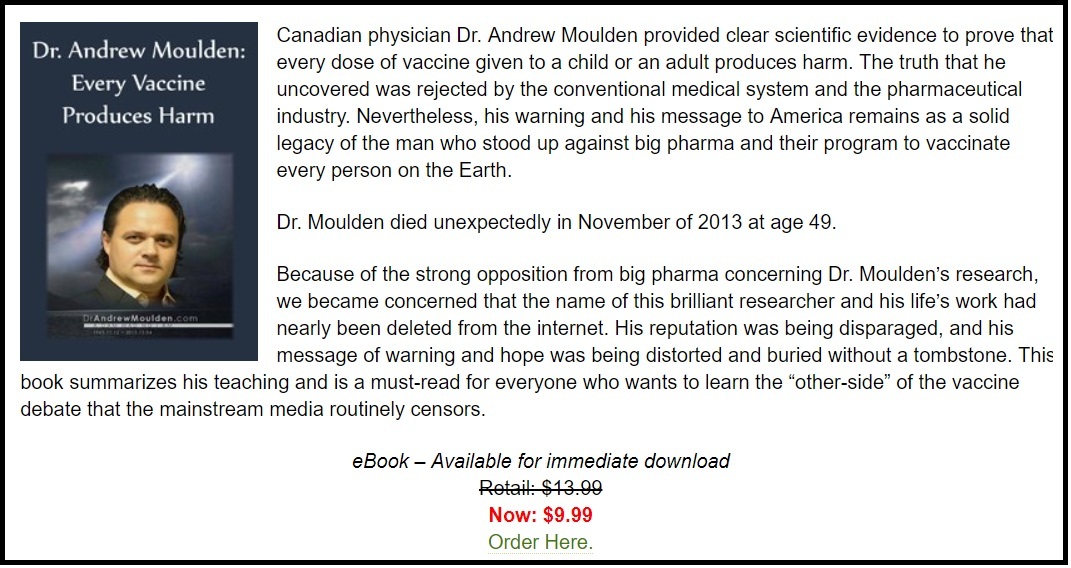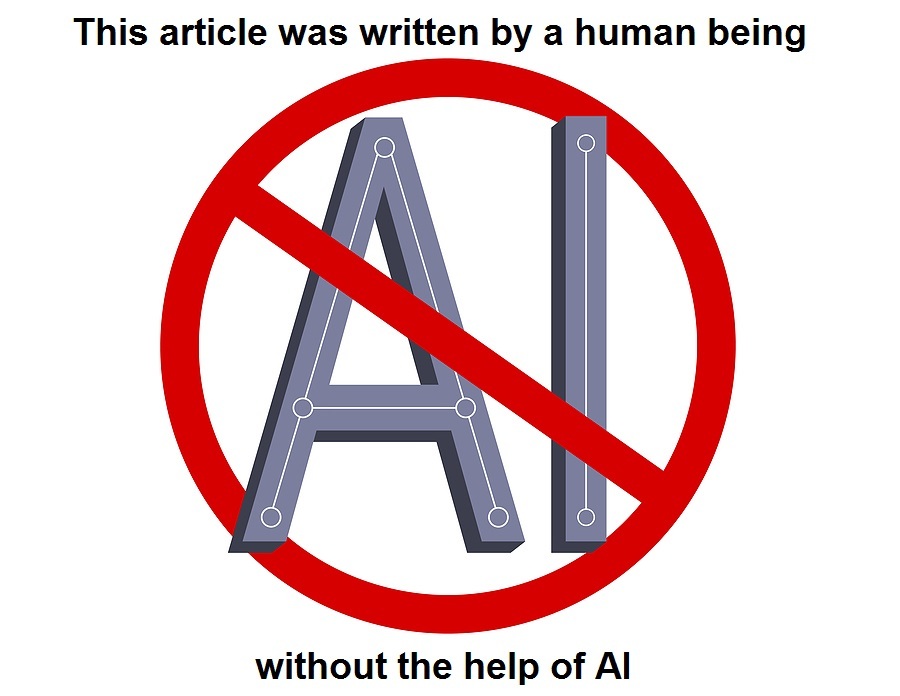 See Also:
Understand the Times We are Currently Living Through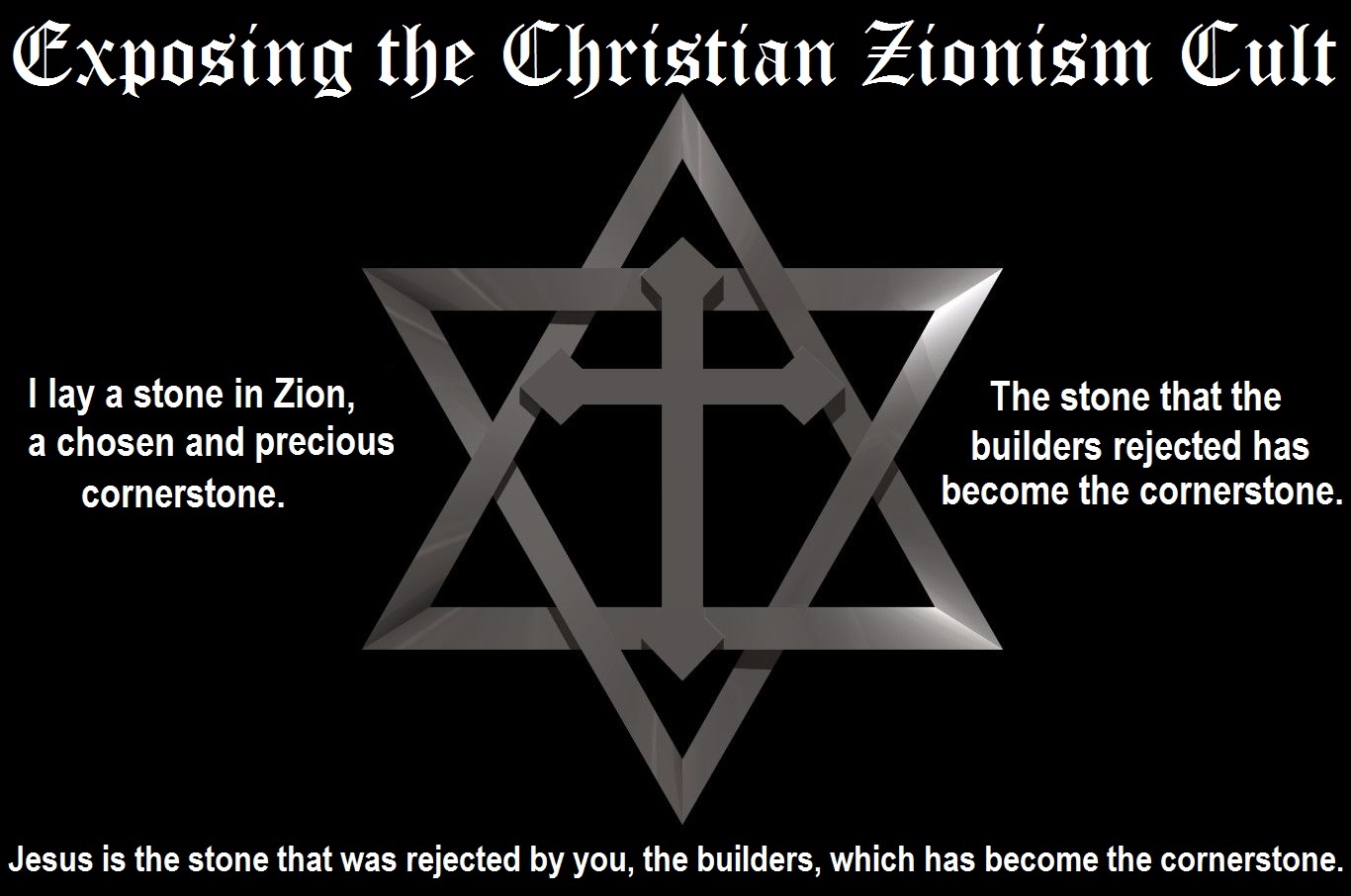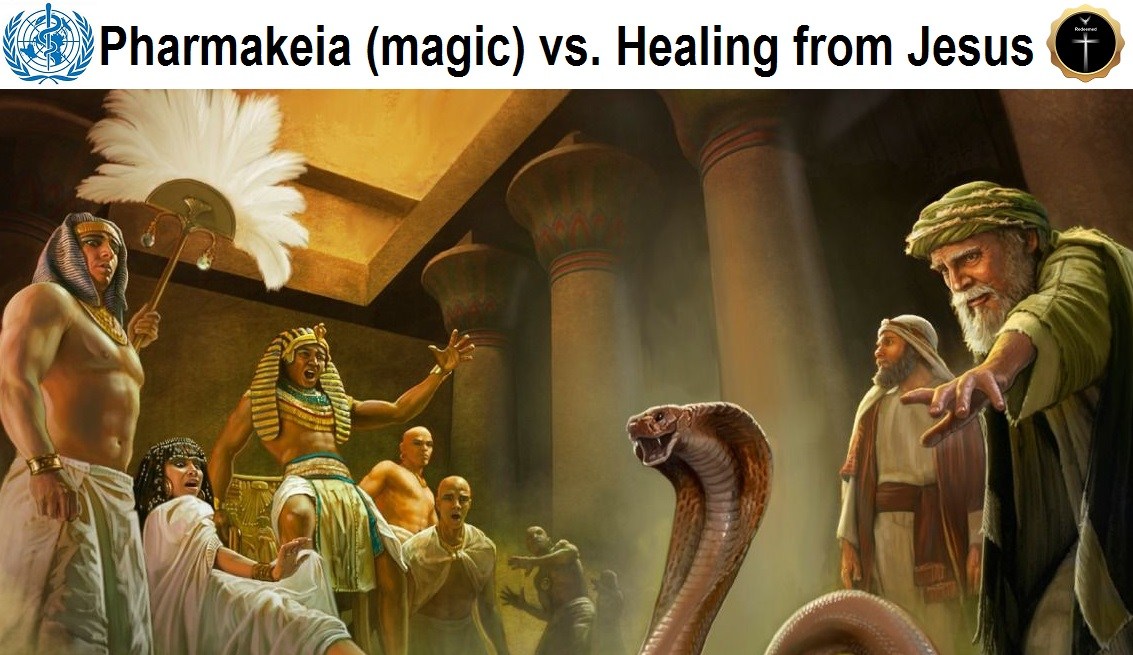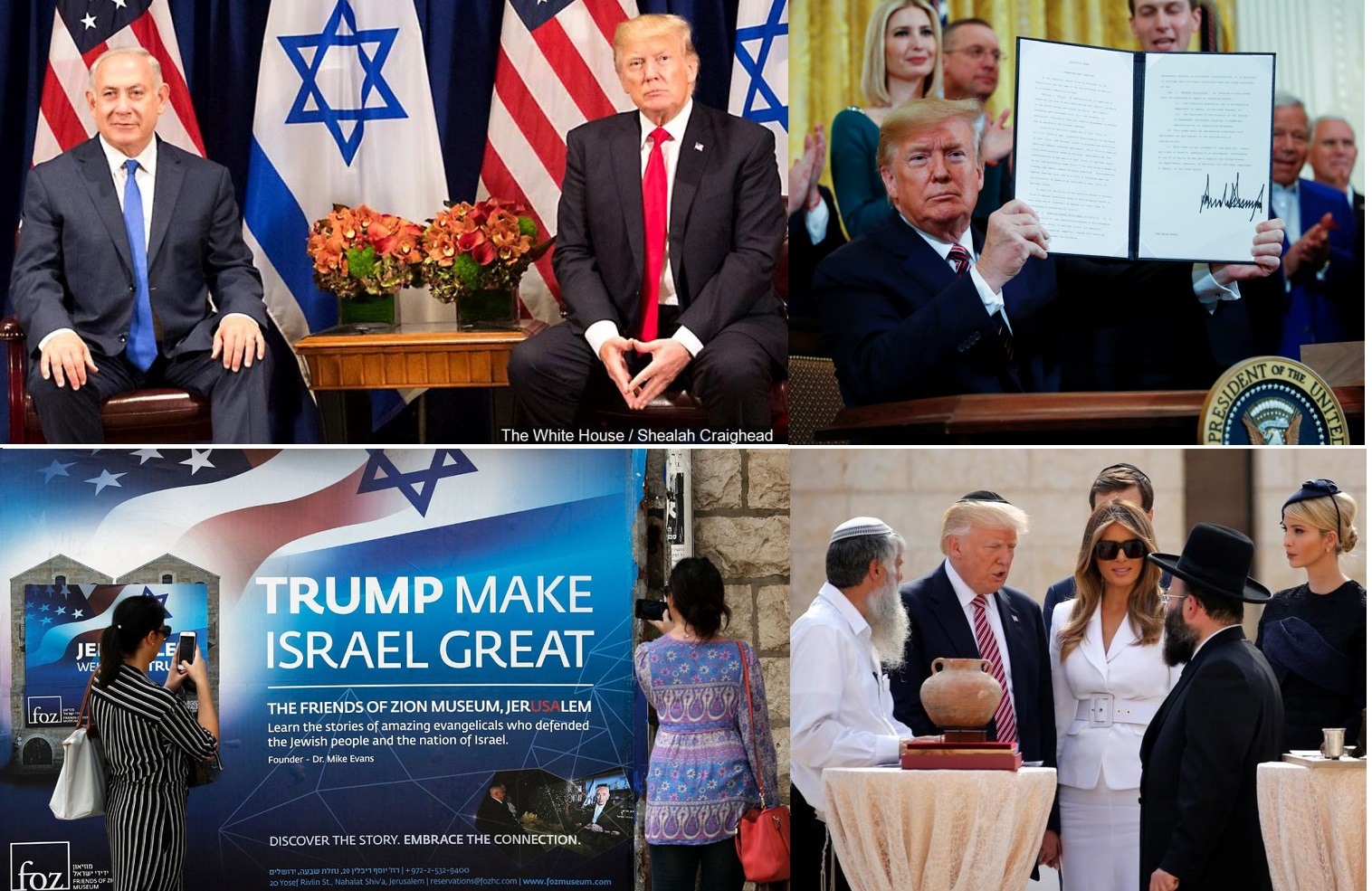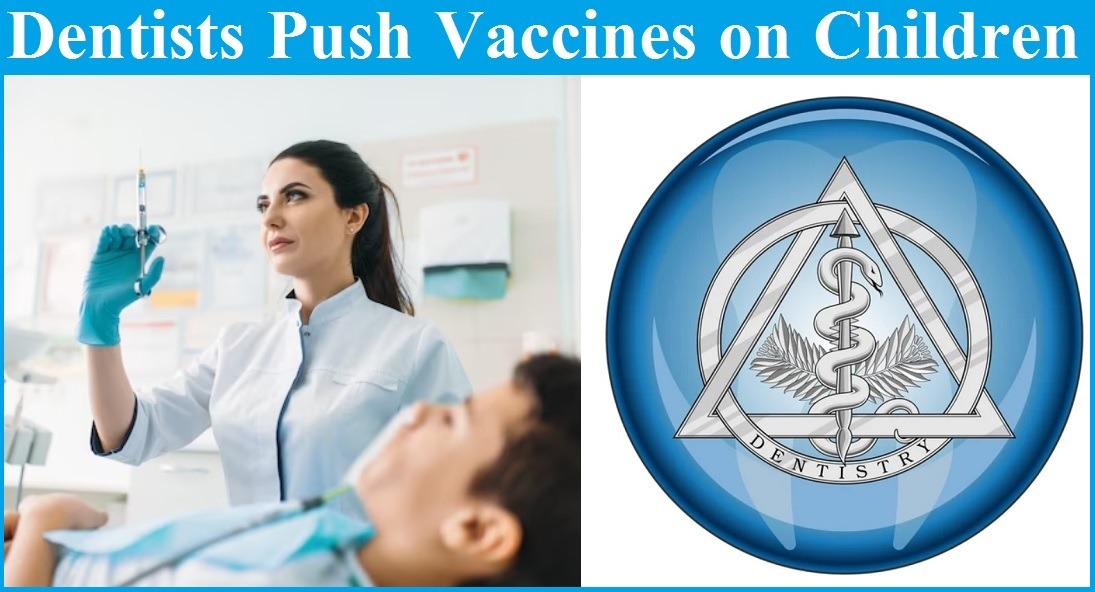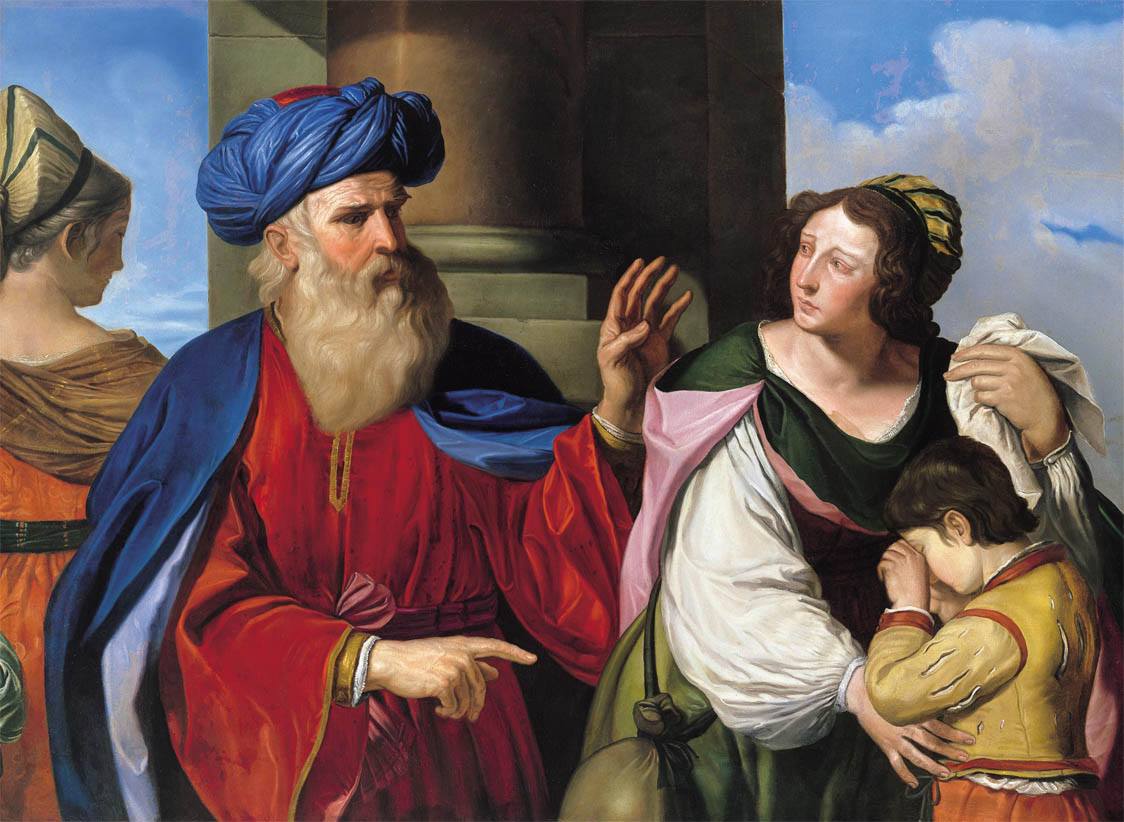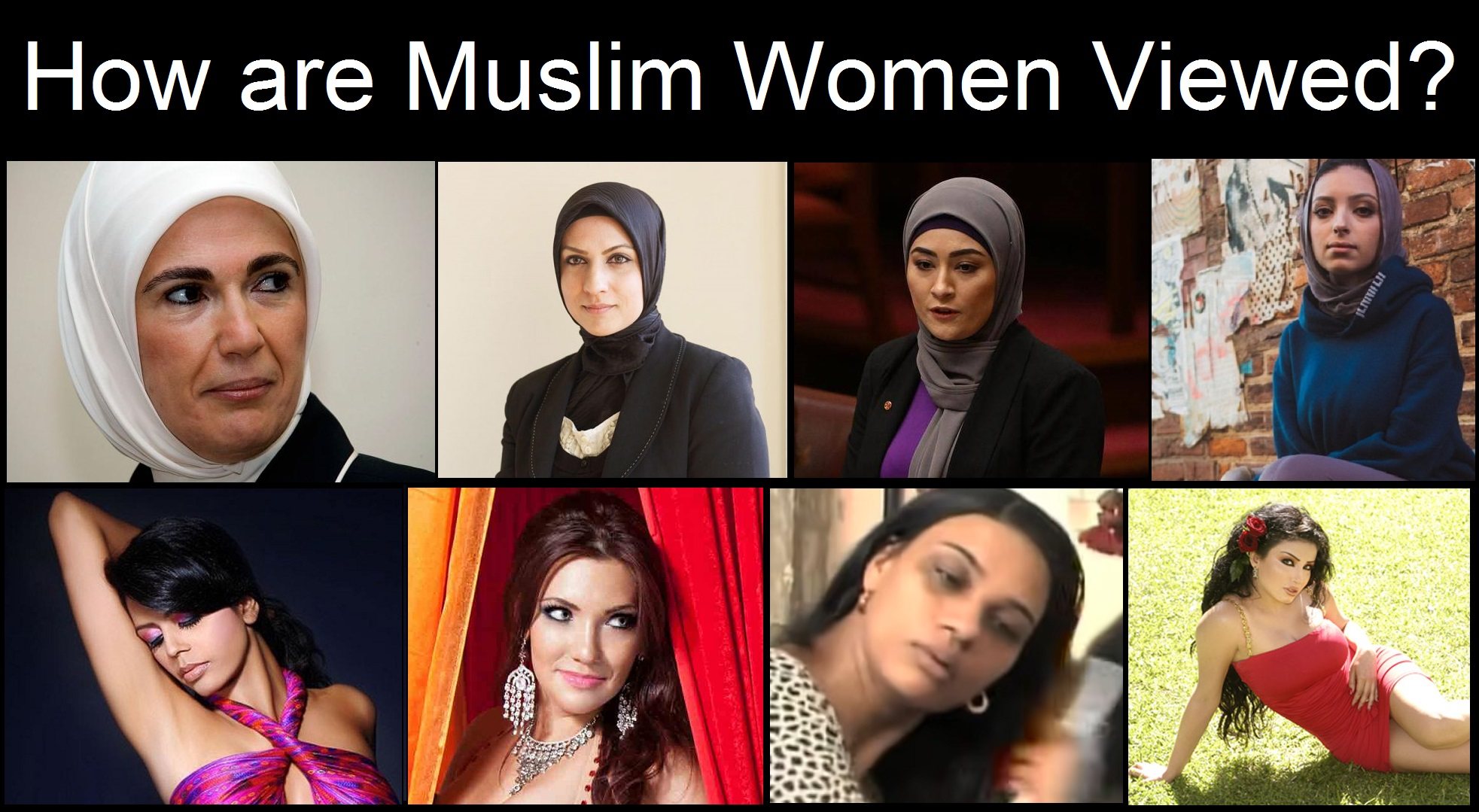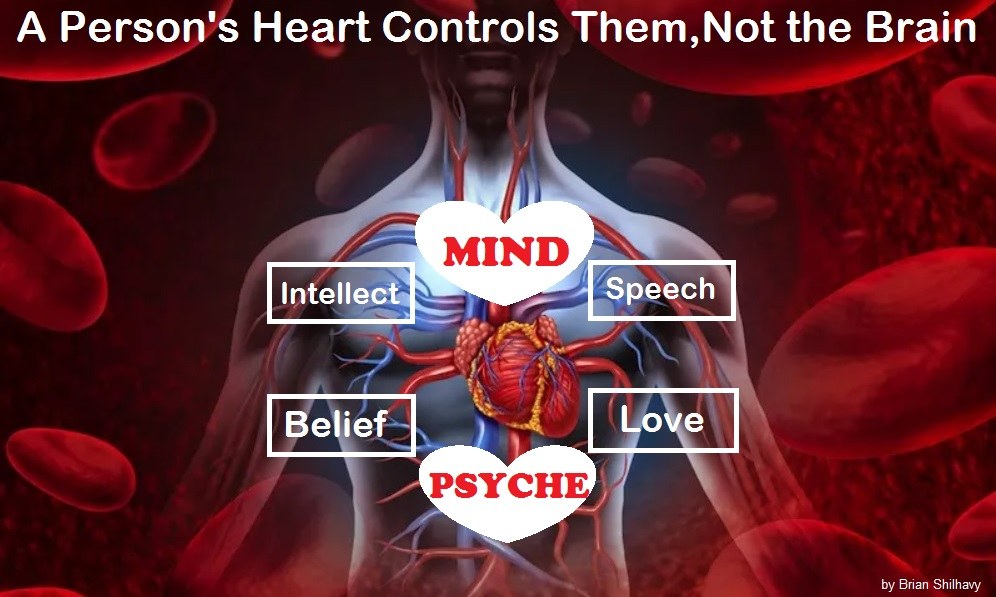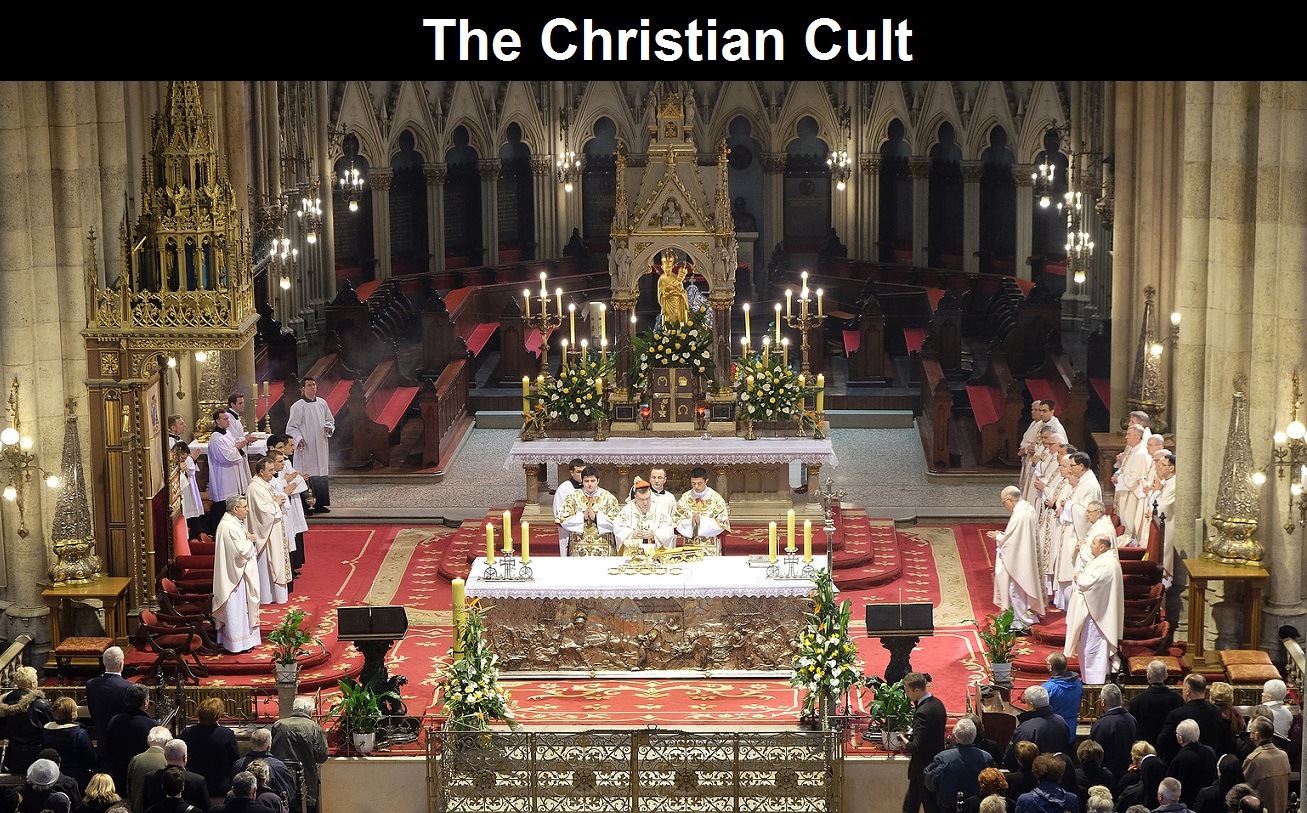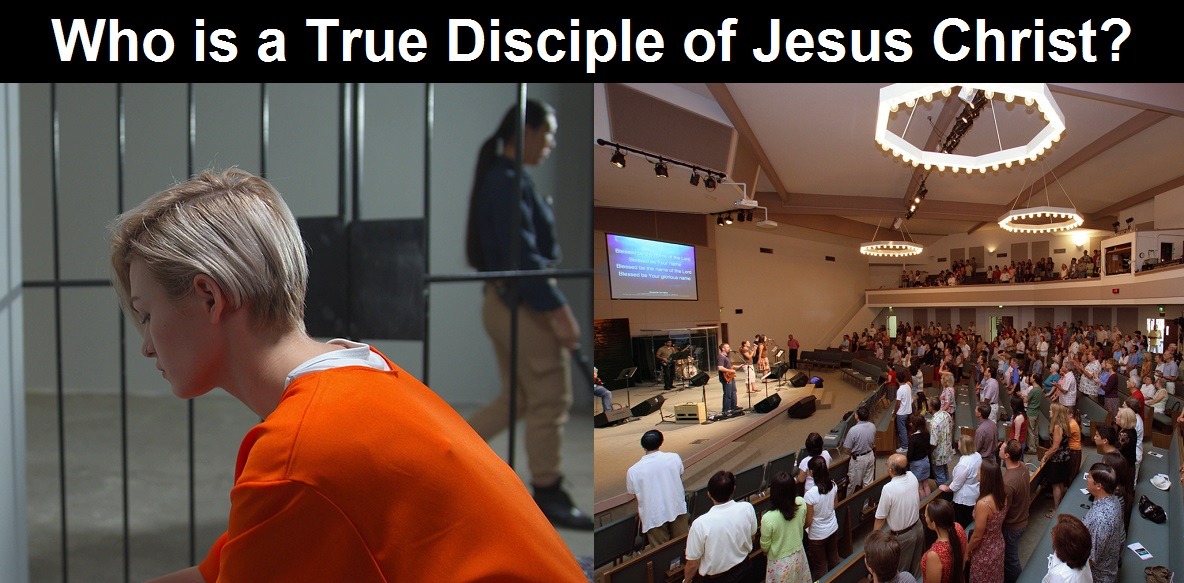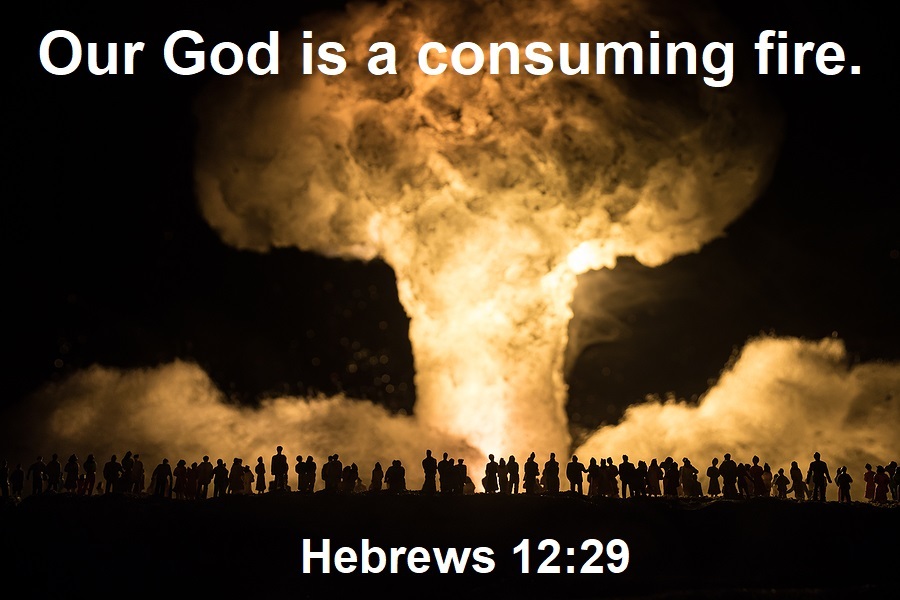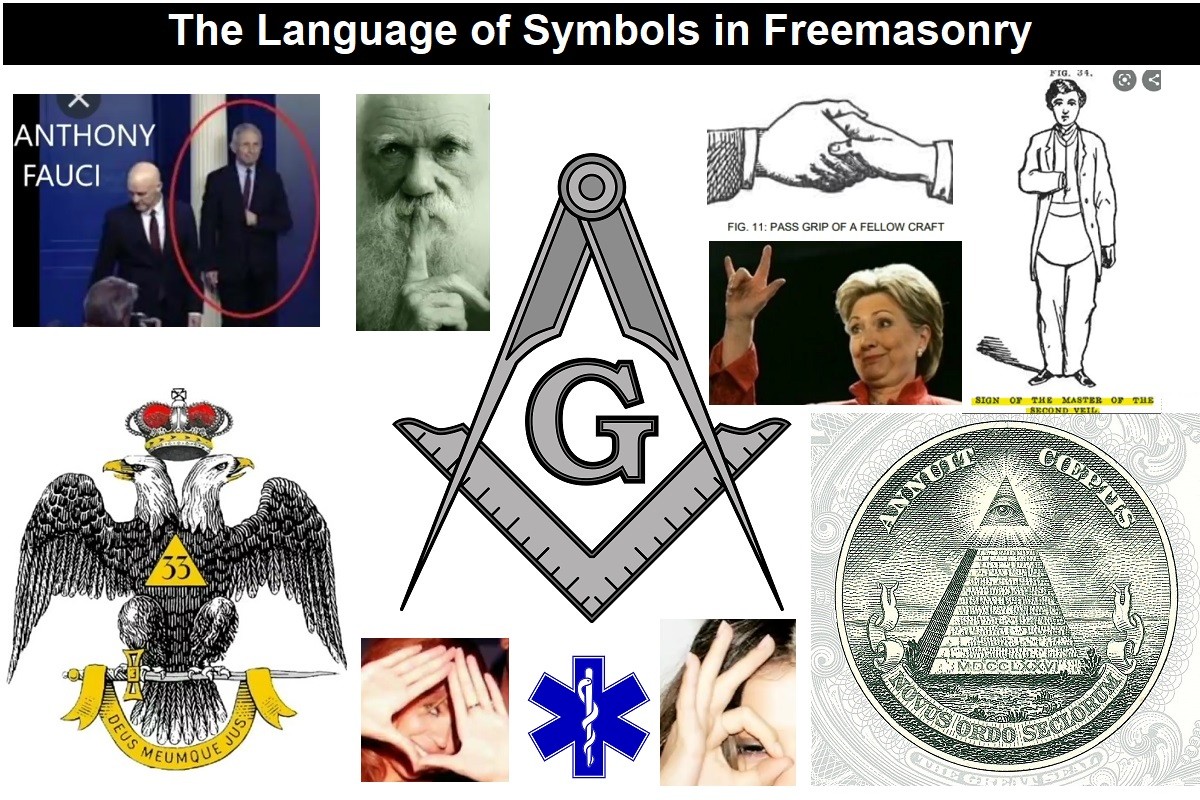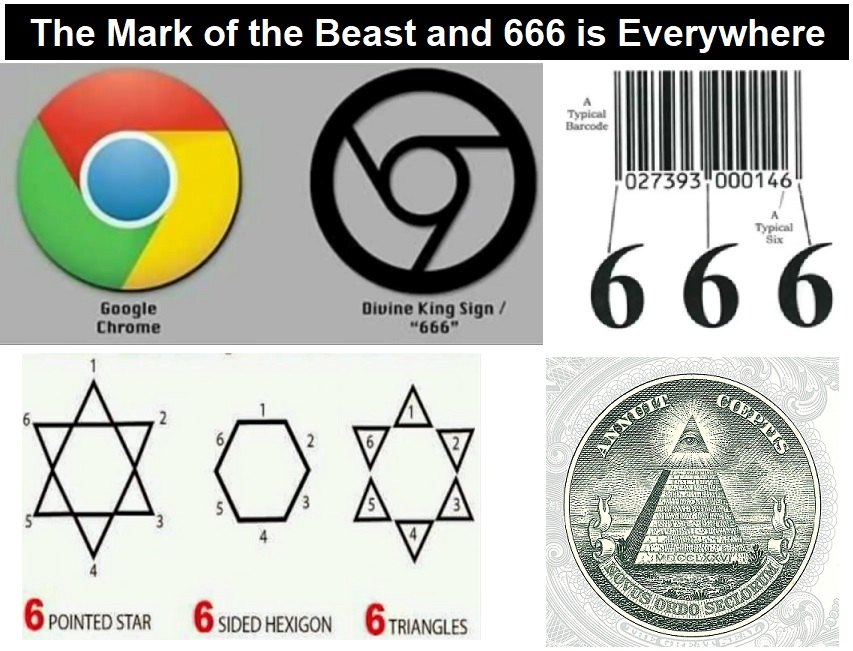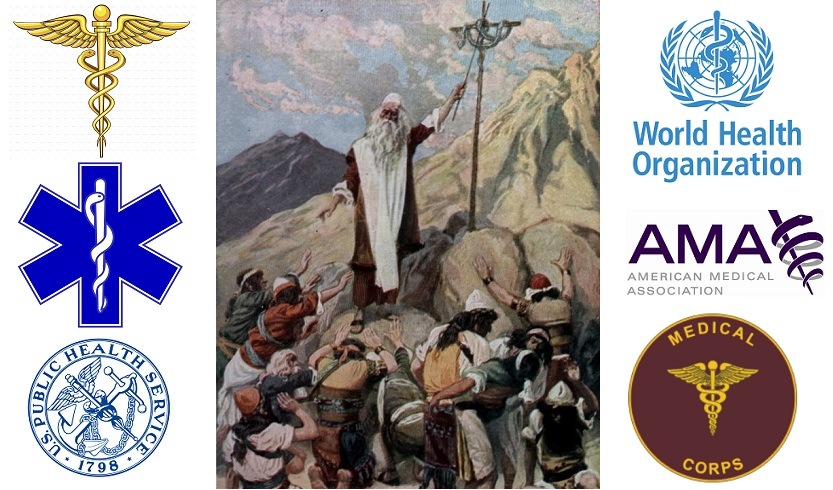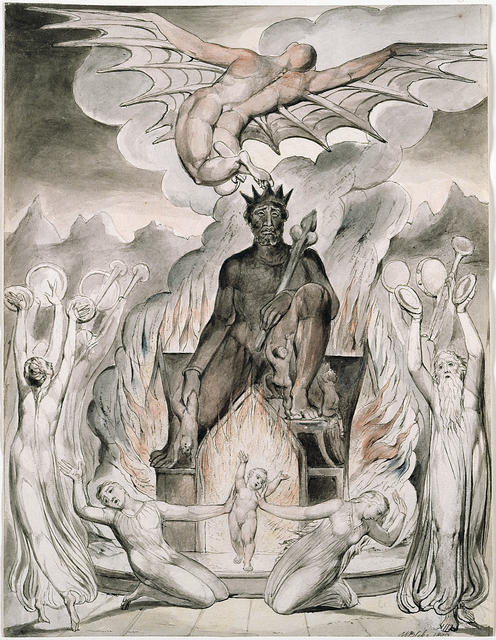 Having problems receiving our emails? See: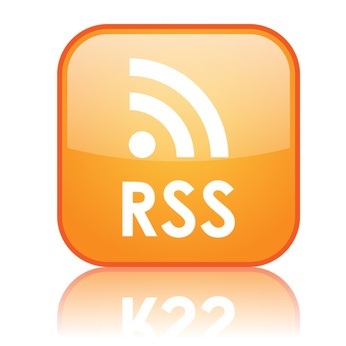 If our website is seized and shut down, find us on Telegram, as well as Bitchute and Odysee for further instructions about where to find us.
If you use the TOR Onion browser, here are the links and corresponding URLs to use in the TOR browser to find us on the Dark Web: Health Impact News, Vaccine Impact, Medical Kidnap, Created4Health, CoconutOil.com.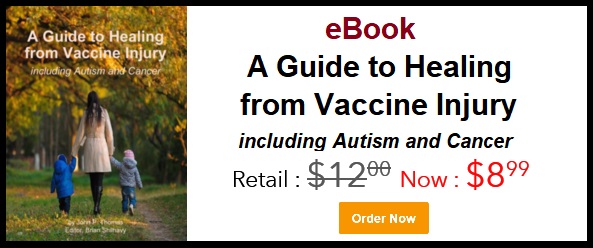 Leaving a lucrative career as a nephrologist (kidney doctor), Dr. Suzanne Humphries is now free to actually help cure people.
In this autobiography she explains why good doctors are constrained within the current corrupt medical system from practicing real, ethical medicine.
One of the sane voices when it comes to examining the science behind modern-day vaccines, no pro-vaccine extremist doctors have ever dared to debate her in public.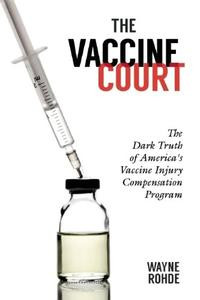 Book – The Vaccine Court, by Wayne Rohde – 240 pages

"The Dark Truth of America's Vaccine Injury Compensation Program"

FREE Shipping Available!
Published on September 2, 2021