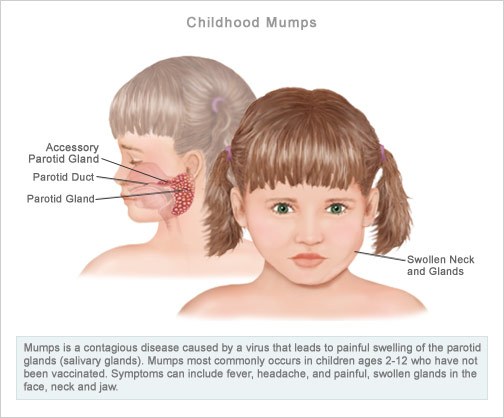 by Vermont Coalition for Vaccine Choice
Did you know that as of May 18, 2013, there have been 202 cases of mumps in the US? (source: CDC)
Where is the media frenzy? The hysteria? The call from the Health Department and outrage over vaccination rates? There is none. Because the vaccine is failing, the usual "push" is noticeably absent. Here are some direct quotes from University Health Services and/or Health Departments on the mumps outbreaks:
– in Massachusetts, the students who got the mumps had been vaccinated.
… Holy Cross reported their outbreak, adding that, "All Holy Cross students (except for those very few with medical waivers) are appropriately immunized with MMR vaccine"
– in Virginia, the students who got the mumps had been vaccinated.
… (reported by NJ public health): "All cases are in UR [University of Richmond] students with a documented history of two doses of mumps-containing vaccine."
– in Maryland, the students who got the mumps had been vaccinated.
… "Loyola University requires the MMR vaccination for all enrolled students."
Do you see a trend here?
Maybe it is time to seriously investigate the fraud claims of the Merck virologists who allegedly, "witnessed firsthand the improper testing and data falsification in which Merck engaged to artificially inflate the vaccine's efficacy findings."
See Also: Dr. Andrew Wakefield Exposes MMR Vaccine Fraud
Article source: http://www.vaxchoicevt.com/mumps-vaccine-failure/
Vaccine Epidemic
by Louise Kuo Habakus and Mary Holland J.D.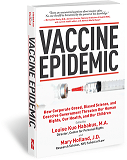 FREE Shipping Available!
Say NO to Mandatory Vaccines T-Shirt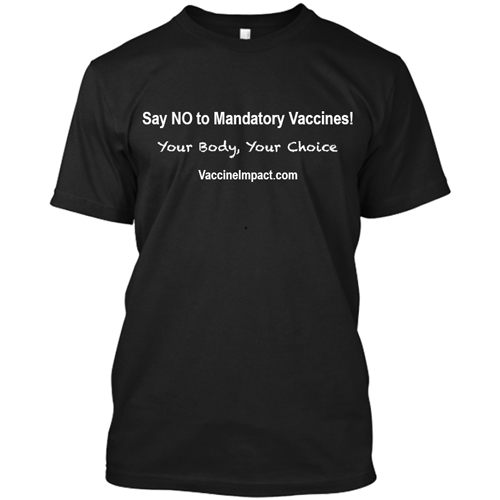 100% Pre-shrunk Cotton!
Make a Statement for Health Freedom!
Big Pharma and government health authorities are trying to pass laws mandating vaccines for all children, and even adults.
Show your opposition to forced vaccinations and support the cause of Vaccine Impact, part of the Health Impact News network.
Published on June 7, 2013