Health Impact News Editor Comments:
The highly controversial Gardasil vaccine has now been found to be completely worthless for African American women, by scientists at Duke University School of Medicine. Apparently this fact will not stop doctors and nurses from continuing to vaccinate them, however.
I wonder how the parents and friends of Moshella Roberts feel about this news, knowing now that she died needlessly from a vaccine that she never needed?
Study: HPV Vaccine Doesn't Prevent Cancer in African Americans
Excerpts:
Black women who get vaccinated with the HPV vaccine Gardasil "may not prevent cervical cancer in African American women." Scientists at the Duke University School of Medicine discovered that African American women carry HPV strains not found in the Gardasil vaccine. Gardasil, which is produced by Merck and can be administered to anyone aged 9 through 26, includes the HPV 16, 18, 6, and 11 strains only, while African Americans were shown to have the HPV 31, 35, 45, 56, 58, 66, and 68 strains.
During the study, researchers found that "White participants carried strains 16, 18, 33, 39, and 59, whereas Black participants carried strains 31, 35, 45, 56, 58, 66, and 68 (1)." Note that these two sets of strains are completely different. Thus, Black women who are vaccinated with Gardasil are vaccinated against the wrong strains.
Study co-author Adriana Vidal said, "Since African-American women don't seem to be getting the same subtypes of HPV with the same frequency, the vaccines aren't helping all women equally."
Cathrine Hoyo, another study author, said "We may want to rethink how we develop these vaccines, given that African-Americans tend to be underrepresented in clinical trials."
Read the Full Article here.
Source:  HPV Vaccines May Be Less Effective for Black Women: Study.
See Also:
Saying NO To Vaccines
By Dr. Sherri Tenpenny
You have legal options!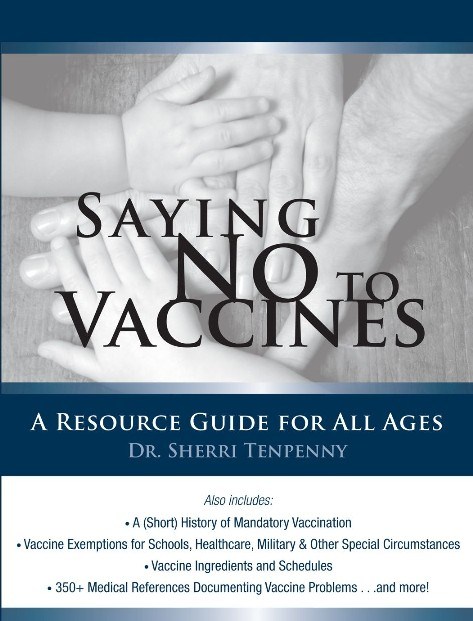 More Info
FREE Shipping Available!
Published on December 12, 2013