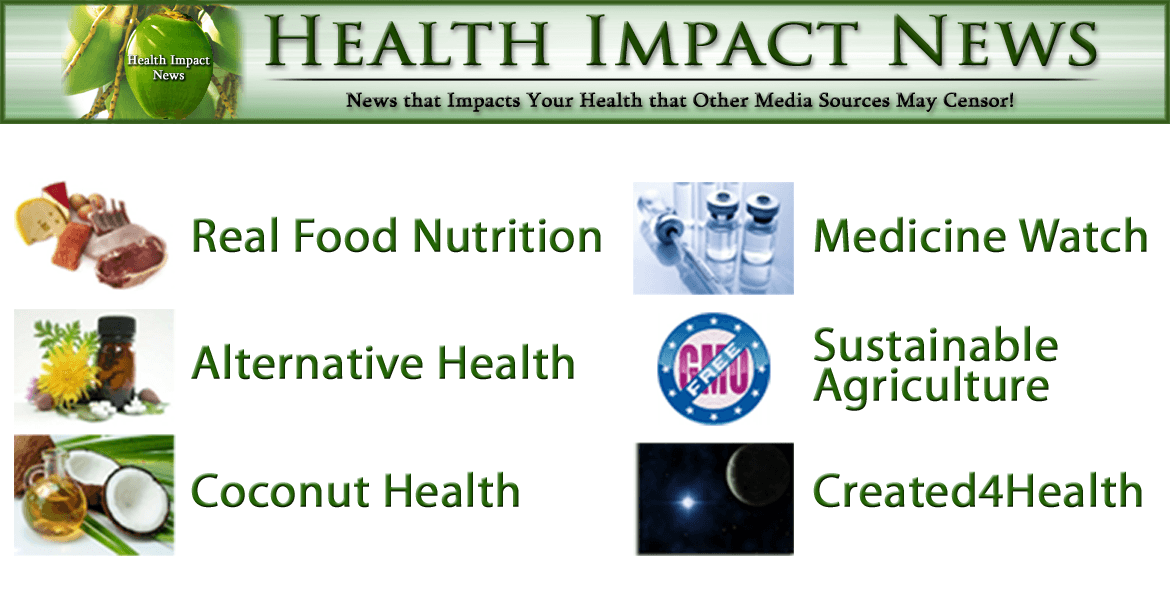 by Brian Shilhavy
Editor, Health Impact News
2014 was a year that saw Health Impact News grow into a major network of health information in the Alternative Media. Two new websites were launched in 2014 due to reader demand: MedicalKidnap.com and VaccineImpact.com.
Here are the top stories from 2014, most of which you would not have read about in the mainstream media: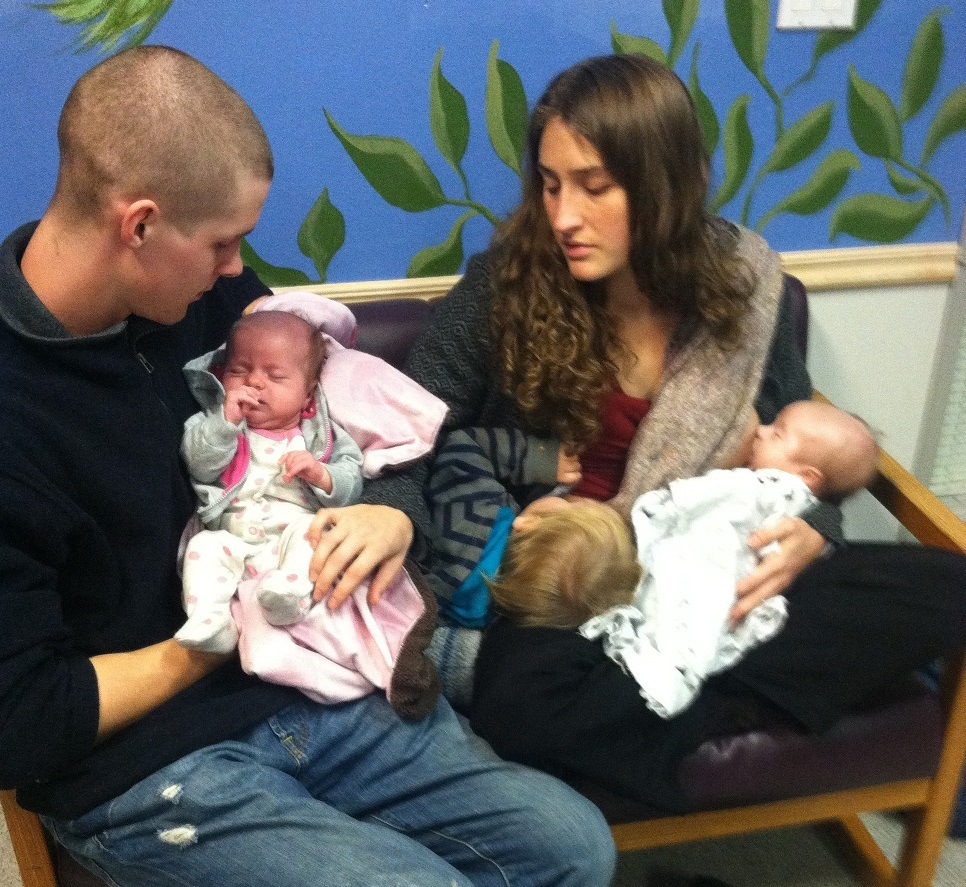 Our top-read story of the year was about the Rengo family in Bellingham, Washington who had all three of their children taken away by CPS after giving birth to twins at home. The story caused such a national outcry, that the Governor of Washington reportedly received over 6000 phone calls. The story had 1.5 million pageviews within 48 hours, even though it was published just before the Thanksgiving holiday.
State Representative Jason Overstreet, representing the 42nd district in Washington where the family resides, took an interest in the case and stepped forward to help the parents. He reportedly contacted Constitutional Attorney Stephen Pidgeon who agreed to represent the family in court. The result was a long 3-day custody hearing which was highly publicized in local media, and the return of the children to the family. There will likely be updates to this story and the situation in Washington State in 2015.

Our second most-read story is still going strong at the time of this writing on the last day of 2014, and could well end up being our top story if we include statistics from the first week of January 2015. It is an article originally published by the Alliance for Natural Health on Dr. Stephanie Seneff's research on the herbicide glyphosate, the active ingredient in the world's most popular herbicide, Roundup.
Health Impact News also published other articles on glyphosate in 2014, showing that even USDA certified organic products in the U.S. are contaminated with glyphosate. This issue will most certainly continue to make headlines in 2015.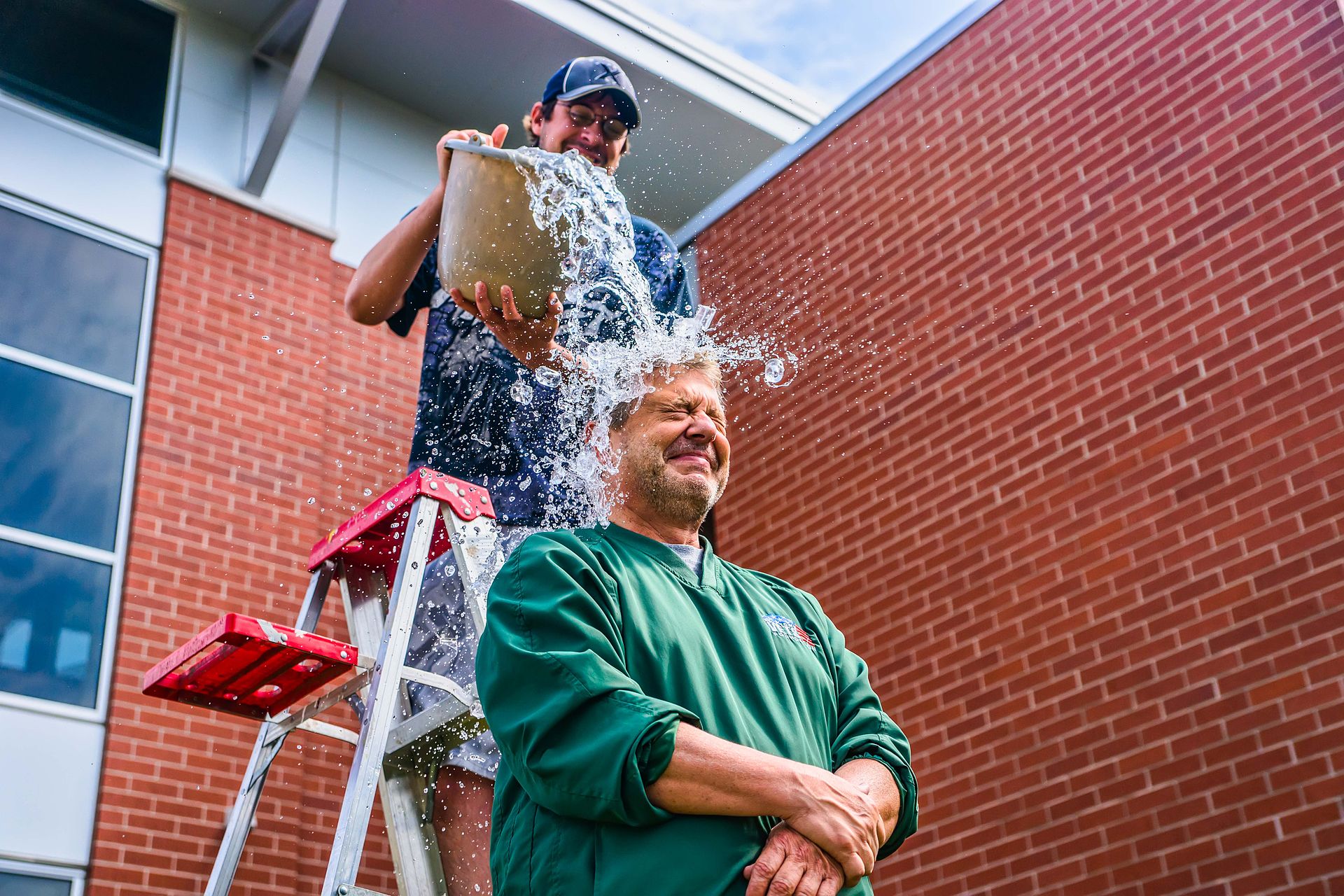 As the "ALS Ice Bucket Challenge" went viral around the country during the summer of 2014, so too did our story showing just where funds donated to the ALS Association were actually spent. Even though all the facts in our article came directly from the ALS Foundation's own website and public tax returns, we were vehemently criticized by Snopes and others who tried to discredit the information.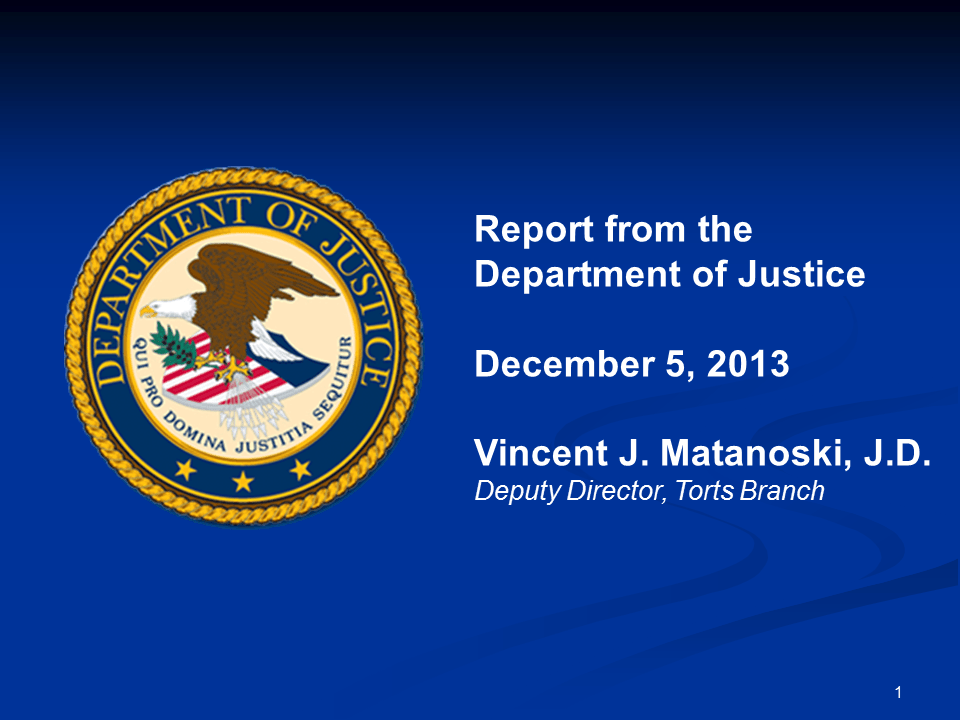 Stories on the truths about the flu vaccine continued to be very popular in 2014, especially the government's own reports on damages paid to those injured or killed by the flu vaccine through the national "vaccine court," which are never reported in the mainstream media. This particular report from January of 2014 which covered the 4th quarter of 2013 was the most-read government report, but the others we published were also very popular. The latest one from December 2014 is here.
Other Popular Stories in 2014
Our other top stories in 2014 included other medical kidnapping stories (such as the Jaxon Adams' story), other vaccine stories such as the CDC Whistleblower story (we wrote several stories on this topic so no single story made the top 5 viewed), the thousands of lawsuits filed against drug manufacturers of cholesterol-lowering statin drugs (see: Thousands Sue for Damages Against Cholesterol Drugs as Big Pharma Defends Billion Dollar Industry) and coconut oil stories such as our guide, What Type of Coconut Oil is Best? How to Choose a Coconut Oil.
What is in store for 2015?
We fully expect the Health Impact News network to continue to grow, as mainstream media becomes less and less significant in terms of covering the health issues that truly affect us all on a daily basis.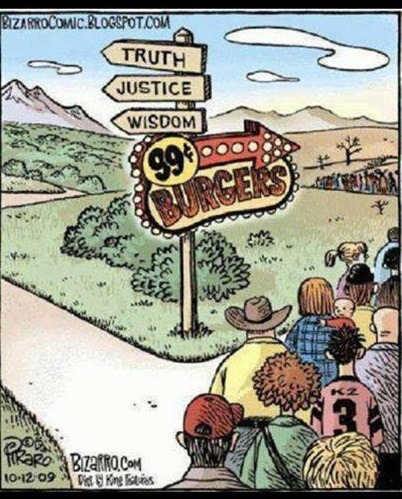 The most powerful agent for change in the United States remains YOU, the consumer! Relying on the government, corporate cronyism, or the mainstream media to lead us to change will only result in despair. The American consumer is still (for now) the most powerful force in the culture. We began to see shifts take place in 2014, such as food companies giving in to consumer demand for REAL butter as opposed to margarine based on trans fats (see: Time Magazine: We Were Wrong About Saturated Fats.)
We must realize that the former print media within the mainstream media has died, along with all the hard-copy advertising that used to support that industry. In its place is the digital media, controlled mainly by advertisement-purchasing corporate behemoths who can afford to buy advertising based not on ROI (return on investment – which Internet advertising has made the new standard), but based on branding and education according to their particular interests. This holds true in syndicated TV media as well. These same corporate giants that control Wall St. also control lobbying in politics, so you pretty much get a unified message and picture of "health" defined by just a handful of companies in America.
So if you want something else, like the truth, you need to look elsewhere. You also need to stop purchasing their products. Because ultimately, that is the only thing that will affect real change in our culture.
Say NO to Mandatory Vaccines T-Shirt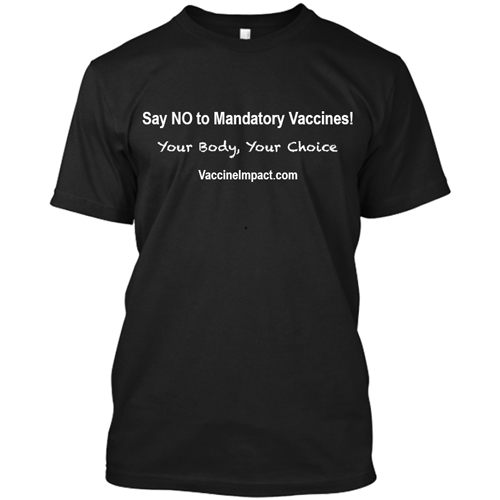 100% Pre-shrunk Cotton!
Make a Statement for Health Freedom!
Big Pharma and government health authorities are trying to pass laws mandating vaccines for all children, and even adults.
Show your opposition to forced vaccinations and support the cause of Vaccine Impact, part of the Health Impact News network.
Published on December 31, 2014