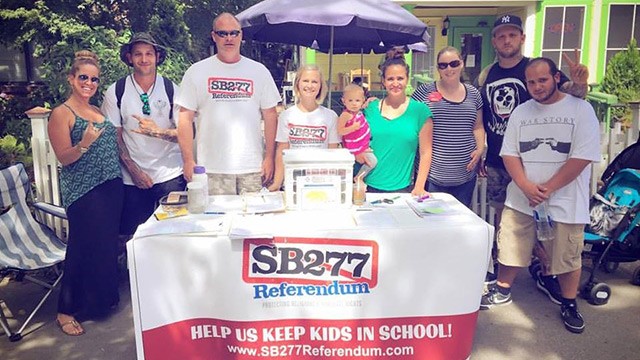 Excerpts:
Even though California's recently passed vaccine mandate, sponsored by sell-out politician Senator Richard Pan, doesn't go until effect until January 1, 2016, schools are already demanding that students be fully vaccinated or else be removed from the classroom permanently.
The most disturbing part? It's happening in virtual online schools advertised as providing homeschooling where students complete all of their coursework at home. The only requirement is that they meet with their teacher in person four times a year through testing events, or voluntary school outings.
The ultimatum was made when a Sacramento father received a disturbing phone call from his daughter's online school, California Virtual Academies, notifying him that, if his 7th grade daughter does not receive the Tdap (tetanus, pertussis and diphtheria) vaccine, she will be locked out of her online coursework indefinitely.
The voicemail, which you can listen to below, states that the student will be denied access to her online schooling until she provides proof of receiving the Tdap vaccine, which the parents are given one week to fulfill.
Read the full story at Natural News.
Published on September 16, 2015