Measles Spread by the Vaccinated: Vaccines may be a Greater Danger than You Ever Knew!
Excerpts:
Worried about measles? If you are vaccinated, you should be. If you are my age, and were lucky enough to get wild measles, you needn't worry at all.
Measles has been quite stubborn to be wiped out. In China, in one province, 99% of children are vaccinated but measles runs strong.
You don't have to be a rocket scientist to figure that one out. Clearly measles vaccine doesn't work as advertised. In fact, in our own country, outbreak after outbreak has occurred in what has been called a fully vaccinated population. (See: A measles outbreak at a college with a prematriculation immunization requirement. Am J Public Health. 1991 Mar ;81(3):360-4. PMID:1994745.)
I wrote long ago that we are setting up the younger generation for a potential calamity. See, vaccines give you plastic immunity. They build up only one line of your immune system, the antibody system, and put the main immune system (cellular immunity) to sleep. You need both for fully developed immunity.
Vaccine immunity has been shown to wane with time. And sadly, current measles outbreaks are being blamed on parents who refuse to give immune damaging vaccines to their children, when Chinese and American data shows otherwise.
You won't hear the latter in the news though, but I will tell you! If I had a school age child now, I'd rush him over to the house with measles (or chicken pox, etc.) to play games there. When my child would get measles, I'd give plenty of vitamin A and also ozone therapy. I'd run the virus out in about half the time or less (by experience with other viruses).
Measles should be feared to some extent. It is REAL hard if an original infection in adults. And, even children will rarely have a bad complication. The death rate is 1-2 in 100,000 cases. But I'd bet I could cut that by 95% with oxidation and vitamin A (in an African outbreak, where up to 80% of complications were reduced with A: Am J Clin Nutr. 1991 Nov;54(5):890-5.). Now I agree that I would not want to be in the 1 in 100,000 group that could have a lethal complication. But is the vaccination worth it with that small risk?
We have a generation of immune cripples amongst our youth. Asthma, eczema, and other immune diseases are rampant. Autism has exploded. These conditions are reaching crisis.
I was blessed to have had measles, chicken pox, rubella, mumps and more. Research is showing that if we live in a sterile environment, our immune systems become weak. While there is a small risk of complications from childhood diseases (which risk, in my opinion likely could be nearly eliminated by oxidation therapies) there could be a far, far greater risk of permanent immune dysfunction, and even cancer, which the pundits will never look for, or even be able to trace back to the source. Even horrific polio complications were mitigated 3 generations ago by ozone's sister therapy, ultraviolet blood irradiation therapy and intravenous vitamin C.
I don't agree with the forced vaccine program. Herd immunity is now shown to be a failure. Plastic vaccine immunity wanes with time, rendering possibly a whole generation of vaccine-abused people vulnerable to diseases their bodies might have difficulty handling as adults, while deranging their immune systems for life. Please look to vaccine failure BEFORE condemning moms who rightfully don't want to place their precious children in harm's way with Pharma's now discredited potions.
If vaccines were the cat's meow, why would the American government have granted vaccine makers total immunity from liability if the vaccine harms your child or you? (On a personal note, I believe this is a violation of your God given Rights.) Something smells rancid here. I do therapies that don't hurt people, but you don't see government granting me immunity from negligence, like it has for Pharma.
Read the Full Article on Dr. Rowen's Facebook Page.
About the Author
Dr. Rowen graduated Phi Beta Kappa from Johns Hopkins University (1971), followed by medical school at the University of California at San Francisco San Francisco (1975). He has been board certified and recertified by the American Boards of Family Practice and Emergency Medicine. He also served on the Alaska State Medical Board. Dr. Rowen is affectionately known as "The Father of Medical Freedom" for pioneering the nation's first law protecting alternative medicine in 1990, in Alaska. (Source.)
See Also:
Vaccine Epidemic
by Louise Kuo Habakus and Mary Holland J.D.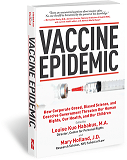 FREE Shipping Available!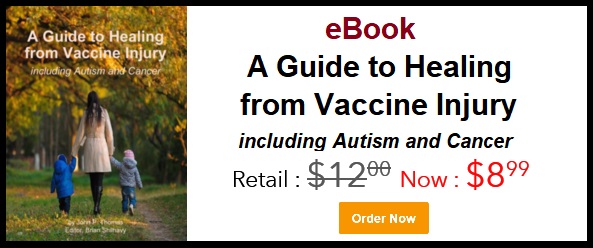 Published on February 2, 2015