by John Thomas
Health Impact News
Is it safe to discuss the option of not vaccinating your children with your child's pediatrician? Are you risking being turned over to Child Protective Services, if you and your doctor disagree about vaccination?
During a recent conversation with Judy Converse, MPH RD LD, a pediatric nutrition specialist, I discussed the medical kidnapping of infants and children by agents of Child Protective Services. Judy Converse provides services to children with a wide range of neurodevelopmental conditions.
She also had the personal experience of being threatened with Child Protective Services involvement when she refused to continue vaccinating her son in the mid-1990s when he started experiencing developmental delays.
She is the author of three books on the topic of nutrition and child development, and has lectured at numerous national and local gatherings for parents and professionals on topics related to autism, Asperger's, and related developmental conditions.
Her work emphasizes the profound impact nutrition and a healthy gut have on the developing brain.
Get the eBook to continue reading: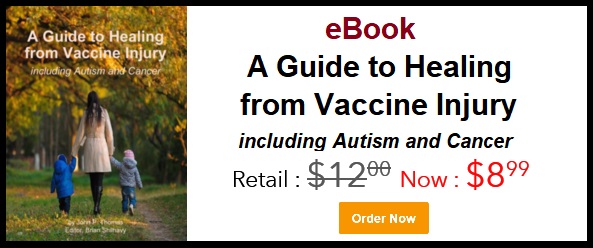 Published on April 14, 2015