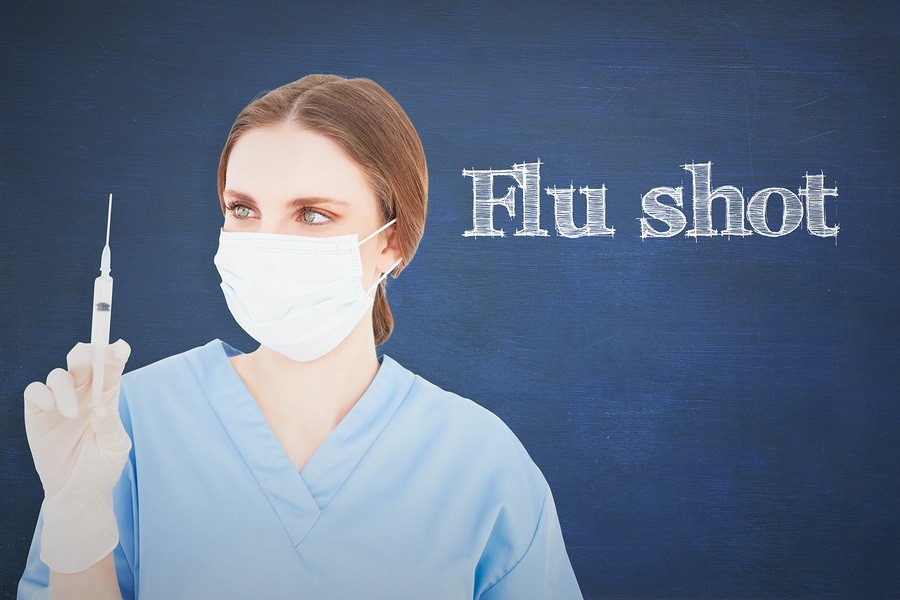 Excerpts:
[F]ive Manhattan and Brooklyn mothers with children in preschool are suing the city over its policy of mandatory flu vaccinations.
The parents — ranging from a single mom in an East Harlem housing project to an investment banker in the Flatiron District — claim a 2013 rule passed by the city's Health Department under Bloomberg is illegal because it was not voted on by state lawmakers.
"I am also disturbed that I cannot express my dissent to my elected representatives in the New York Legislature as I understand they never voted 'yes' or 'no' for this flu dictate and I don't know who I can hold responsible for foisting this mandate onto me," gripes one of the moms, Clemence Rasigni, who works for Merrill Lynch.
State legislatures have considered adding the flu shot to the list of 11 mandatory vaccines, but have repeatedly declined to do so, the suit says.
Rasigni, and the other moms — Magdalena Garcia, of East Harlem; Lynn Rosenger, of Borough Park; Michelle Carroll, of Bay Ridge; and Gabrielle Jakob, of Sheepshead Bay — say their kids will be barred from attending preschool if they don't get them vaccinated before Dec. 31.
Read the Full Story at N.Y. Post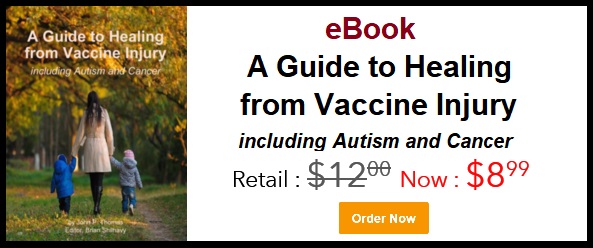 Medical Doctors Opposed to Forced Vaccinations – Should Their Views be Silenced?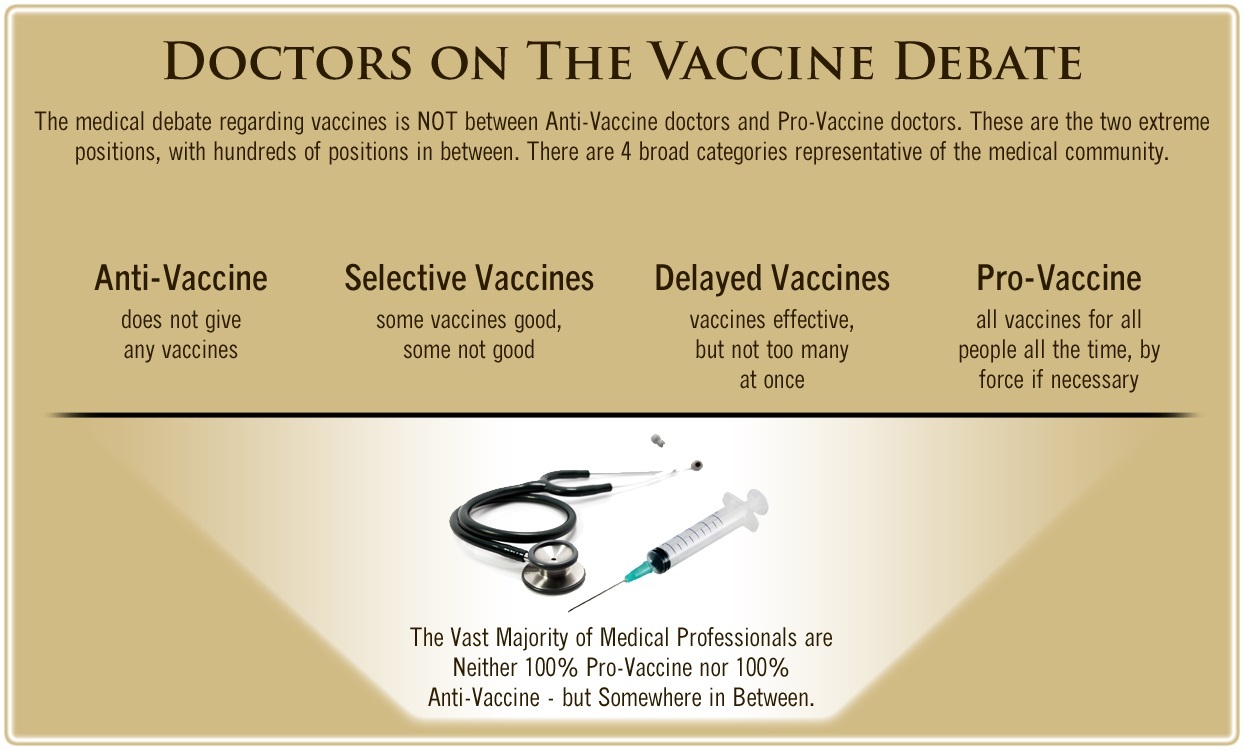 One of the biggest myths being propagated in the compliant mainstream media today is that doctors are either pro-vaccine or anti-vaccine, and that the anti-vaccine doctors are all "quacks."
However, nothing could be further from the truth in the vaccine debate. Doctors are not unified at all on their positions regarding "the science" of vaccines, nor are they unified in the position of removing informed consent to a medical procedure like vaccines.
The two most extreme positions are those doctors who are 100% against vaccines and do not administer them at all, and those doctors that believe that ALL vaccines are safe and effective for ALL people, ALL the time, by force if necessary.
Very few doctors fall into either of these two extremist positions, and yet it is the extreme pro-vaccine position that is presented by the U.S. Government and mainstream media as being the dominant position of the medical field.
In between these two extreme views, however, is where the vast majority of doctors practicing today would probably categorize their position. Many doctors who consider themselves "pro-vaccine," for example, do not believe that every single vaccine is appropriate for every single individual.
Many doctors recommend a "delayed" vaccine schedule for some patients, and not always the recommended one-size-fits-all CDC childhood schedule. Other doctors choose to recommend vaccines based on the actual science and merit of each vaccine, recommending some, while determining that others are not worth the risk for children, such as the suspect seasonal flu shot.
These doctors who do not hold extreme positions would be opposed to government-mandated vaccinations and the removal of all parental exemptions.
In this article, I am going to summarize the many doctors today who do not take the most extremist pro-vaccine position, which is probably not held by very many doctors at all, in spite of what the pharmaceutical industry, the federal government, and the mainstream media would like the public to believe.
Published on November 18, 2015