Washington, DC, May 03, 2016 (GLOBE NEWSWIRE) — According to multiple reliable sources, CDC whistleblower Dr. William Thompson, a senior scientist at the US Centers for Disease Control and Prevention (CDC), will soon publish a reworking of data from a controversial study first published in 2004. If true, this is of major concern. For over a decade, officials have cited this disputable study to claim no connection between the Measles, Mumps, Rubella (MMR) vaccine and autism and to deny compensation to parents of MMR vaccine-injured children.
Dr. Thompson has admitted in taped phone conversations and in a statement through his lawyer, that he and other authors of the study, which include senior officials at CDC, manipulated the data and violated study protocol to conceal their findings linking the MMR vaccine to autism.  In what can only be described as scientific fraud, Dr. Thompson is now poised to publish "a rework" of the data in a blatant attempt to exonerate the MMR vaccine.
This rework comes on the heels of the just-released documentary Vaxxed: From Cover-Up to Catastrophe, which exposes the CDC's fraud, deceit, and obstruction of justice regarding the MMR vaccine. Vaxxed has received global media attention and is waking up Americans coast to coast to the criminal activity at the CDC. It is suspicious that Thompson and the CDC have now decided, 20 months since Thompson first blew the whistle of fraud and malfeasance at CDC, to take action by publishing a rework of the data.
While the CDC claims no knowledge of a connection between MMR and autism, Dr. Thompson's own statement to Congressman Bill Posey (R-FL) when he released thousands of documents to Posey is explicit, "We hypothesized that if we found statistically significant effects at either the 18-month or 36-month threshold, we would conclude that vaccinating children early with the MMR vaccine could lead to autism-like characteristics or features."
In fact, the CDC's data did show statistically significant effects at the 36-month threshold, proof that the CDC knew their study found a causal connection between the MMR vaccine and autism.  CDC responded to this finding by manipulating the data to make this finding disappear.
The agency and Dr. Thompson are engaging in "data raking," utilizing scientific data designed for one purpose to achieve another end. These steps demonstrate a complete lack of scientific integrity at CDC, a federal agency charged with protecting the public health.
According to Congressman Posey, after concealing the MMR vaccine-autism link in their study, the authors met in a conference room at CDC to destroy the documents.
The data and analysis from 2004 are corrupted and therefore it is not a wise or responsible use of taxpayer-funded time or taxpayer dollars to reanalyze that which has already been illegally manipulated. In addition, as a self-proclaimed party to scientific fraud, Dr. Thompson cannot be trusted with any data or analysis, especially while in the employ of the CDC.
Read the Full Press Release at Global Newswire.
Medical Doctors Opposed to Forced Vaccinations – Should Their Views be Silenced?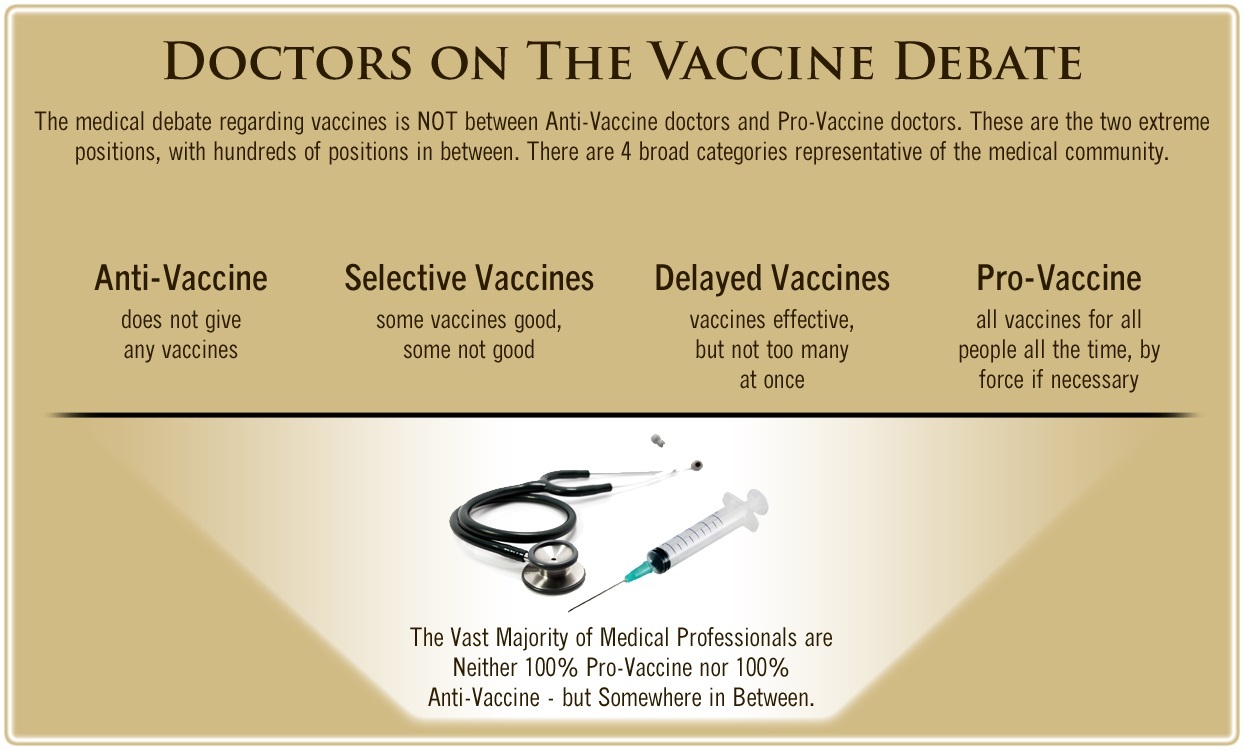 One of the biggest myths being propagated in the compliant mainstream media today is that doctors are either pro-vaccine or anti-vaccine, and that the anti-vaccine doctors are all "quacks."
However, nothing could be further from the truth in the vaccine debate. Doctors are not unified at all on their positions regarding "the science" of vaccines, nor are they unified in the position of removing informed consent to a medical procedure like vaccines.
The two most extreme positions are those doctors who are 100% against vaccines and do not administer them at all, and those doctors that believe that ALL vaccines are safe and effective for ALL people, ALL the time, by force if necessary.
Very few doctors fall into either of these two extremist positions, and yet it is the extreme pro-vaccine position that is presented by the U.S. Government and mainstream media as being the dominant position of the medical field.
In between these two extreme views, however, is where the vast majority of doctors practicing today would probably categorize their position. Many doctors who consider themselves "pro-vaccine," for example, do not believe that every single vaccine is appropriate for every single individual.
Many doctors recommend a "delayed" vaccine schedule for some patients, and not always the recommended one-size-fits-all CDC childhood schedule. Other doctors choose to recommend vaccines based on the actual science and merit of each vaccine, recommending some, while determining that others are not worth the risk for children, such as the suspect seasonal flu shot.
These doctors who do not hold extreme positions would be opposed to government-mandated vaccinations and the removal of all parental exemptions.
In this article, I am going to summarize the many doctors today who do not take the most extremist pro-vaccine position, which is probably not held by very many doctors at all, in spite of what the pharmaceutical industry, the federal government, and the mainstream media would like the public to believe.
Published on May 5, 2016