Health Impact News
Dr. Suzanne Humphries, author of the new book Rising From The Dead, appeared on the National Safe Child Show with Tammi Stefano to discuss her book. Noting that 400 medical doctors on average per year take their own life through suicide, Dr. Humphries explains why she lost faith in the current medical system, after starting out as a promising young medical student, whose goal in life was to cure people.
After two residencies, several years of medical practice in a hospital setting, along with teaching, she finally left the system to start her own practice where she could truly help to heal people without following the medical "gold standard" that mainly relied on drugs that never really cured people.
As a practicing nephrologist (kidney doctor), Dr. Humphries began noticing the damage that vaccines often caused to her patients' kidneys. Upset that a new hospital policy was put in place to automatically vaccinate every patient with the flu shot upon admittance, she spoke out on the evidence she was seeing in these vaccines damaging the health of some of her patients. But doctors and administrators that otherwise valued her experience and knowledge refused to even consider that vaccines could have side effects that could harm their patients.
This led Dr. Humphries on a journey to find out what else in the medical system was not based on sound science, and her years of research are chronicled in her new book, Rising From the Dead.
Listen to her interview with Tammi Stefano:
See Also:
Dissolving Illusions: Disease, Vaccines, and The Forgotten History
by Dr. Suzanne Humphries and Roman Bystrianyk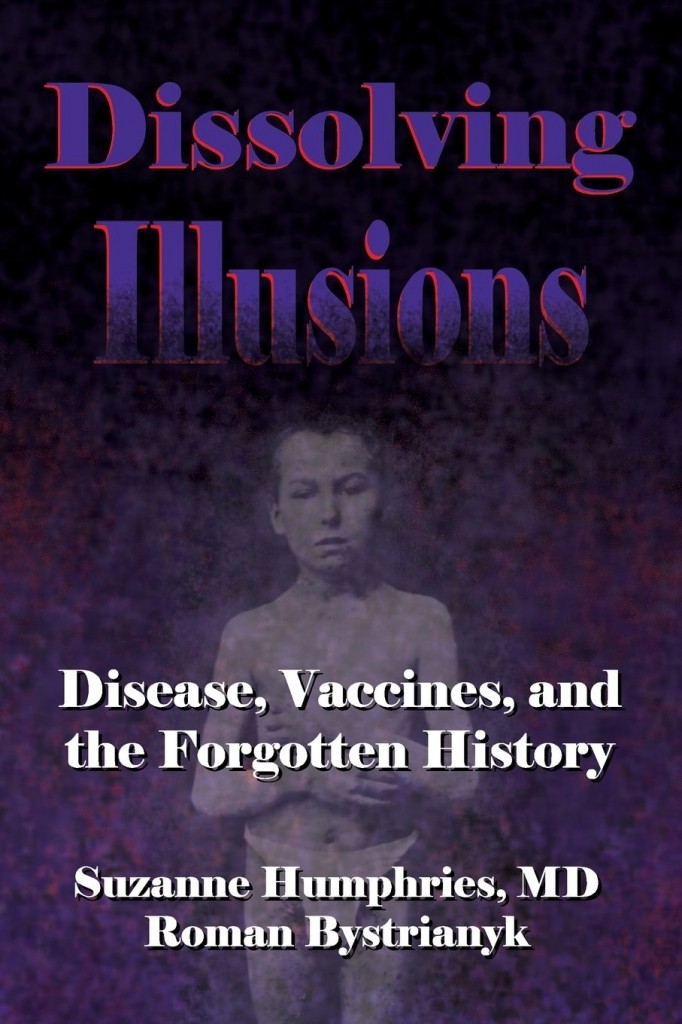 Free Shipping Available!
Learn More
Published on August 14, 2016