Former NBC Chief Bob Wright on Vaccines and Autism
by Sharyl Attkisson
sharylattkisson.com
Excerpts:
In his new book, The Wright Stuff: From NBC to Autism Speaks, former head of NBC Universal Bob Wright weighs in on vaccines and autism. According to a review by Accuracy in Media, Wright reveals that both the Obama and Bush administrations killed proposals to improve vaccine safety. In the case of the Bush administration, Wright wrote that
"the White House was afraid of press reaction."
This political interference in the effort to produce the safest vaccines possible adds to my own first hand knowledge of multiple Congressional hearings about vaccine safety and links to autism that have been scheduled, but then cancelled under pressure from the pharmaceutical industry. The pharmaceutical industry is able to wield inordinate pressure in the news media through its advertising relationships; in government and politics through its business relationships, donations and revolving door; and in universities and scientific research communities through its funding and contributions.
Vaccine interests also use bloggers, Internet writers and sites, and social media — including Twitter and Facebook accounts under pseudonyms — to controversialize, bully and attempt to discredit scientists, journalists and others who discuss or report on vaccine safety issues.
Read the full article at sharylattkisson.com.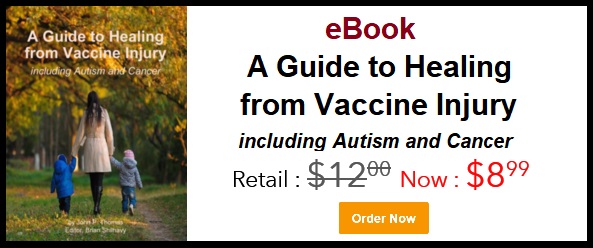 Medical Doctors Opposed to Forced Vaccinations – Should Their Views be Silenced?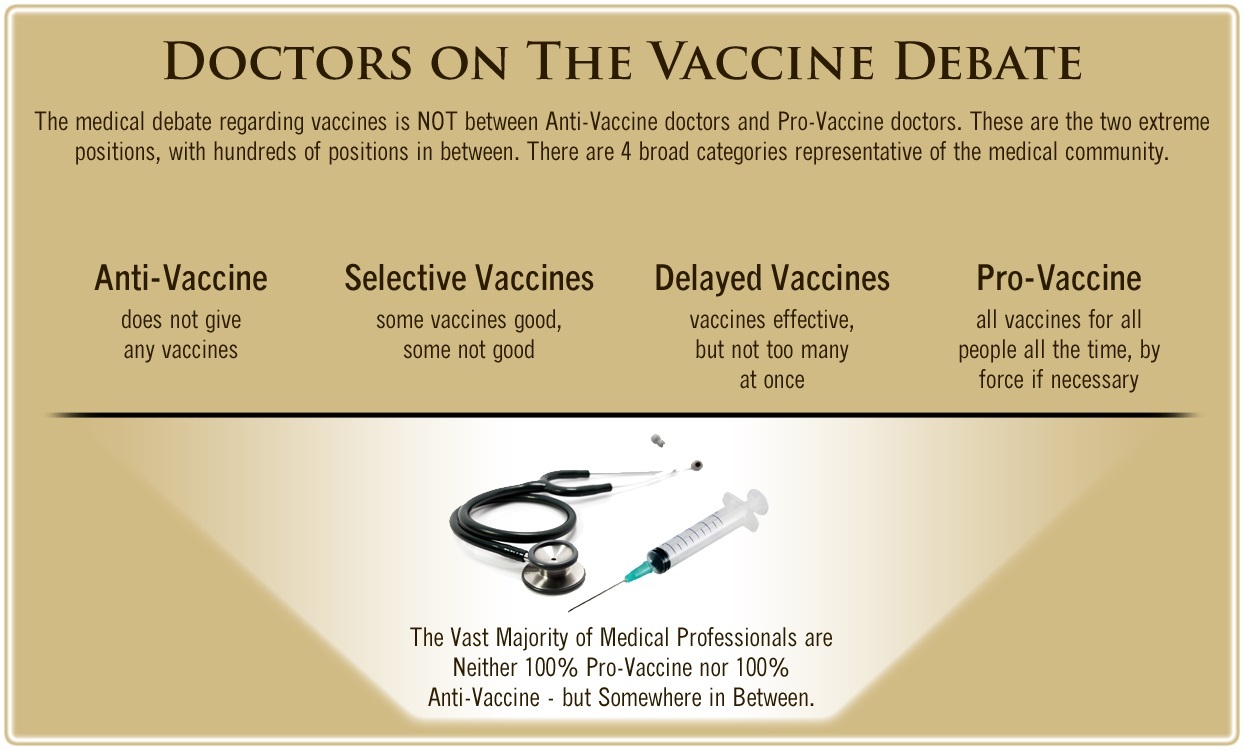 One of the biggest myths being propagated in the compliant mainstream media today is that doctors are either pro-vaccine or anti-vaccine, and that the anti-vaccine doctors are all "quacks."
However, nothing could be further from the truth in the vaccine debate. Doctors are not unified at all on their positions regarding "the science" of vaccines, nor are they unified in the position of removing informed consent to a medical procedure like vaccines.
The two most extreme positions are those doctors who are 100% against vaccines and do not administer them at all, and those doctors that believe that ALL vaccines are safe and effective for ALL people, ALL the time, by force if necessary.
Very few doctors fall into either of these two extremist positions, and yet it is the extreme pro-vaccine position that is presented by the U.S. Government and mainstream media as being the dominant position of the medical field.
In between these two extreme views, however, is where the vast majority of doctors practicing today would probably categorize their position. Many doctors who consider themselves "pro-vaccine," for example, do not believe that every single vaccine is appropriate for every single individual.
Many doctors recommend a "delayed" vaccine schedule for some patients, and not always the recommended one-size-fits-all CDC childhood schedule. Other doctors choose to recommend vaccines based on the actual science and merit of each vaccine, recommending some, while determining that others are not worth the risk for children, such as the suspect seasonal flu shot.
These doctors who do not hold extreme positions would be opposed to government-mandated vaccinations and the removal of all parental exemptions.
In this article, I am going to summarize the many doctors today who do not take the most extremist pro-vaccine position, which is probably not held by very many doctors at all, in spite of what the pharmaceutical industry, the federal government, and the mainstream media would like the public to believe.
Published on April 22, 2016