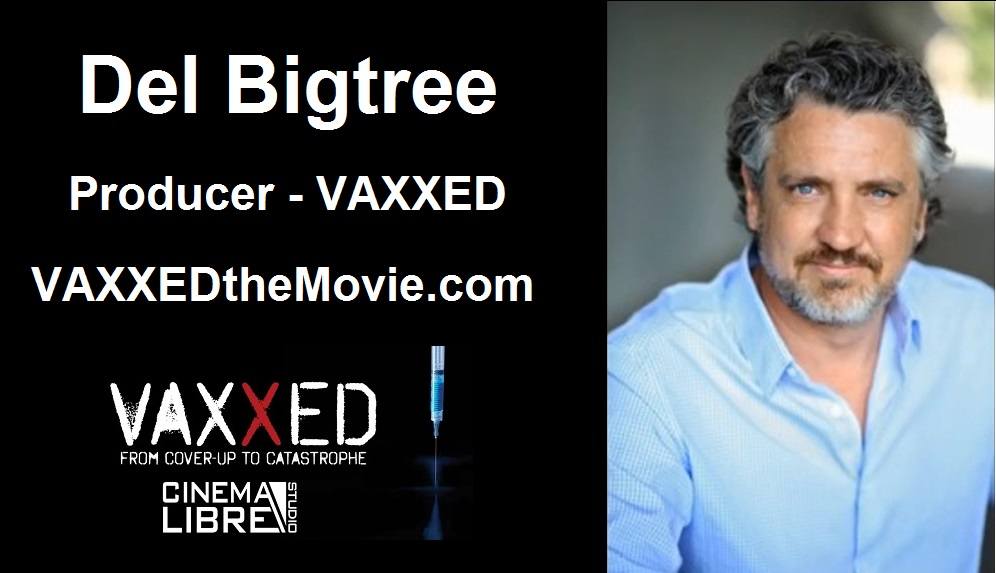 by Brian Shilhavy
Editor, Health Impact News
Del Bigtree, producer of the controversial film "VAXXED," recently appeared on the National Safe Child Show with Tammi Stefano in Los Angeles. Before taking on this film project together with Dr. Andrew Wakefield on the MMR vaccine fraud, Mr. Bigtree was the producer of the popular daytime medical show "The Doctors."
Mr. Bigtree states that when he learned about the top scientist whistleblower at the Centers for Disease Control (CDC), that he knew this was the biggest story of his life, and that this was "bigger than Watergate." Since the 2004 study that supposedly proved there was no link between the MMR vaccine and autism was published by the CDC, more than one million children have been diagnosed with autism, and now one of the study's authors at the CDC has revealed that data was concealed that actually showed there was indeed a link between the vaccine and autism in some children.
Mr. Bigtree makes it clear that this is not an anti-vaccine movie, but a movie about government corruption at the CDC.
Watch the entire interview:
In the second half of the National Safe Child Show, Tammi Stefano interviewed Jennifer Margulis, Ph.D., an investigative journalist and the author of several books, including "Your Baby Your Way" and "The Vaccine-Friendly Plan" that she co-authored with Dr. Paul Thomas, M.D.
Dr. Paul Thomas is a board-certified fellow of the American Academy of Pediatrics, and he agrees with actor Robert De Niro that we need to learn the truth about vaccines, and that the science is anything but "settled." Dr. Thomas is not anti-vaccine, but delays or forgoes certain vaccines depending on the needs of the children in his practice.
Margulis reveals in her interview that in her experience as a professional award-winning journalist, she has seen censorship in journalism on the vaccine topics. She attributes this phenomenon partly on the ignorance of journalists and their unwillingness to explore both sides of the debate. She believes many journalists erroneously believe that if the government states vaccines are safe, then it must be true. She reminds her colleagues in the media that traditionally the media's job has always been to question the government, and act as a "watch dog" over what the government was claiming.
As an example of media bias and censorship on vaccines, Margulis relates an experience she had a few years back appearing as a panelist on a PBS documentary. Two medical doctors from California who vaccinate children in their practice but at a slower rate, or more selectively than the CDC recommended schedule, appeared on the panel, but their comments were edited out of the final version. Much of Margulis' own testimony was also edited out, to make it appear that the pro-vaccine doctor and "science" was on one side, and a mother from a liberal community in Oregon (Margulis) was representative of those opposing his views.
Watch the entire interview:
For information on where the film "VAXXED" is currently playing, see: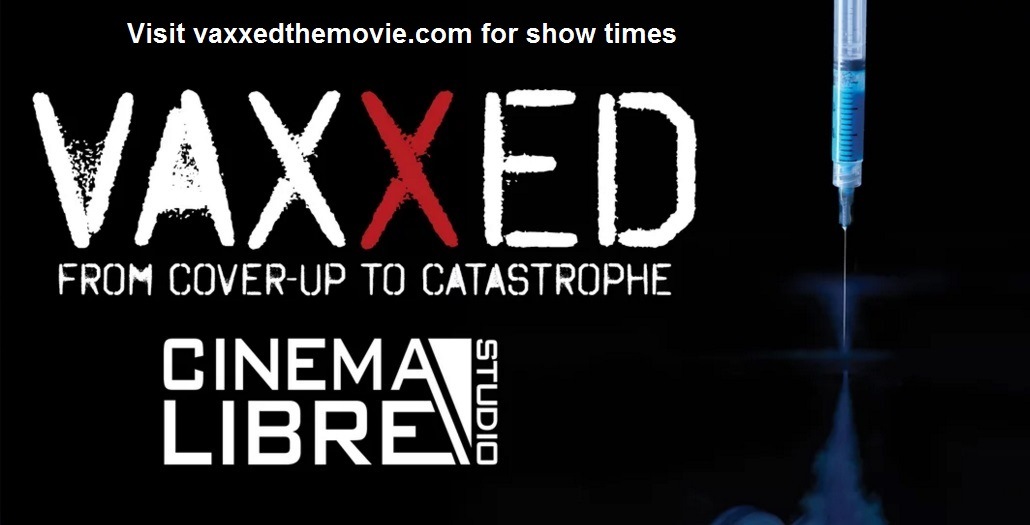 Official Trailer:
Leaving a lucrative career as a nephrologist (kidney doctor), Dr. Suzanne Humphries is now free to actually help cure people.
In this autobiography she explains why good doctors are constrained within the current corrupt medical system from practicing real, ethical medicine.
One of the sane voices when it comes to examining the science behind modern-day vaccines, no pro-vaccine extremist doctors have ever dared to debate her in public.
Medical Doctors Opposed to Forced Vaccinations – Should Their Views be Silenced?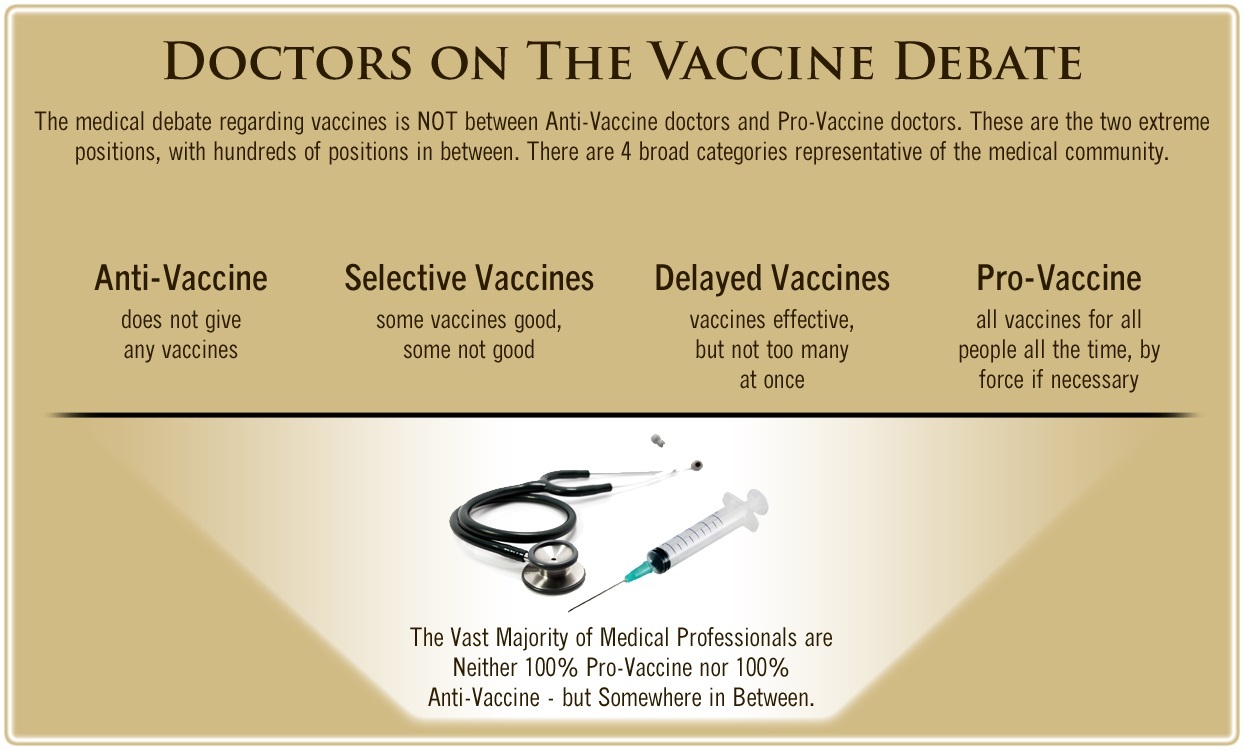 One of the biggest myths being propagated in the compliant mainstream media today is that doctors are either pro-vaccine or anti-vaccine, and that the anti-vaccine doctors are all "quacks."
However, nothing could be further from the truth in the vaccine debate. Doctors are not unified at all on their positions regarding "the science" of vaccines, nor are they unified in the position of removing informed consent to a medical procedure like vaccines.
The two most extreme positions are those doctors who are 100% against vaccines and do not administer them at all, and those doctors that believe that ALL vaccines are safe and effective for ALL people, ALL the time, by force if necessary.
Very few doctors fall into either of these two extremist positions, and yet it is the extreme pro-vaccine position that is presented by the U.S. Government and mainstream media as being the dominant position of the medical field.
In between these two extreme views, however, is where the vast majority of doctors practicing today would probably categorize their position. Many doctors who consider themselves "pro-vaccine," for example, do not believe that every single vaccine is appropriate for every single individual.
Many doctors recommend a "delayed" vaccine schedule for some patients, and not always the recommended one-size-fits-all CDC childhood schedule. Other doctors choose to recommend vaccines based on the actual science and merit of each vaccine, recommending some, while determining that others are not worth the risk for children, such as the suspect seasonal flu shot.
These doctors who do not hold extreme positions would be opposed to government-mandated vaccinations and the removal of all parental exemptions.
In this article, I am going to summarize the many doctors today who do not take the most extremist pro-vaccine position, which is probably not held by very many doctors at all, in spite of what the pharmaceutical industry, the federal government, and the mainstream media would like the public to believe.
Published on April 21, 2016