The 'Vaccine Court' Is Hazardous to Your Health
From the passing of the legislation in 1986, the process has been rigged, one major step at a time, in favor of the vaccine-industrial complex
By ROBERT MOXLEY
The American Conservative
Excerpts:
The National Childhood Vaccine Injury Compensation Act was passed in 1986, under the shadow of multi-million dollar jury verdicts against the makers of the Diphtheria Pertussis and Tetanus (DPT) vaccine. Congress announced that vaccine injuries and deaths are real and provided that vaccine-injured children and their families would be financially compensated. Part of the larger Vaccine Act, the Vaccine Injury Compensation Program (VICP) was modeled after workers' compensation programs. It was to be a "no-fault" program.
Very well. As one of the earliest "vaccine attorneys"—a very limited practice niche—I know first-hand it didn't work that way.
I practiced in the National Childhood Vaccine Injury Compensation Program for more than 25 years after its inception in 1988, and have been personally involved in over 100 vaccine-injury cases.
I represented an entire fragile population in omnibus proceedings. I was able to obtain reversal in the Federal Circuit Court of Appeals of the denial of compensation to a vaccine-injured child in a case that the government appealed to the United States Supreme Court as Shalala v. Whitecotton.
It was the only Vaccine Act case to be argued before the United States Supreme Court until Sebelius v. Cloer in 2013, where I was co-counsel for the vaccine-injured petitioner, and guided the attorneys-fees litigation that the Supreme Court upheld on review against the government's objection.
I have seen the injured and their families cruelly oppressed.
From the passing of the legislation in 1986, the process has been rigged, one major step at a time, in favor of the vaccine-industrial complex.
Policy makers nationwide are yearning, with financial support and lobbying from the pharmaceutical industry, for mandatory vaccination.
Before further compulsory vaccination legislation passes—on a state or federal level—the failure of the VICP must be acknowledged and properly addressed. The VICP creates a classic moral hazard, granting immunity from suit to the vaccine industry while providing insurance against any loss.
The vaccine-industrial complex has become a thriving giant; according to a 2013 report presented by the Pharmaceutical Research and Manufacturers of America, nearly 300 vaccines were reported to be in development. Its lobbying money drives agency denial of the reality of vaccine injury, which in turn permeates policy decisions in a sinister fashion.
Read the complete article at The American Conservative.
Robert Moxley is a sole practitioner in Cheyenne, Wyoming. He has defended the right of conscientious and religious objection to mandatory vaccination in federal courts across the country.
Join the online FREE Documentary, The Truth About Vaccines starting April 12th to learn more about the unholy alliance between the manufacturers of vaccines and state and federal legislators who want to pass mandatory vaccine laws.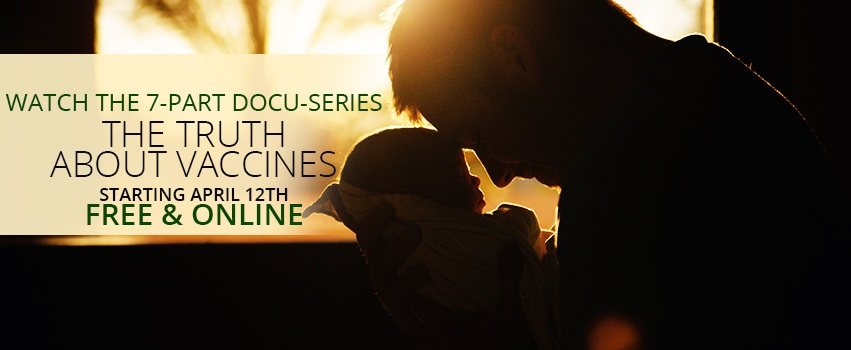 Published on April 5, 2017