Flu Vaccine "Moderately" Effective? FAKE NEWS!
by Dr. Brownstein's
Holistic Medicine
Foxnews.com (February 17, 2017) posted a story titled, "Flu Vaccine is only moderately protective this year, CDC says." (1)   The article stated, "Overall, getting a flu shot cut one's risk of contracting flu and needing to see a doctor by 48 percent this season, when the effectiveness of the various components of the vaccine were assessed together, according to the report published in the CDC's online journal Morbidity and Mortality Weekly Report (MMWR)."
This story is a perfect example of fake news.
I have seen a lot of flu and flu-like illnesses in my practice over the past few weeks. Since I have been telling my patients not to take the flu vaccine, since it fails nearly all who take it, I wondered if the current flu vaccine was actually working to prevent someone from getting the flu.  So, I looked up the MMWR to see how effective the flu vaccine really is.  The report can be found here: https://www.cdc.gov/mmwr/volumes/66/wr/mm6606a2.htm?s_cid=mm6606a2_w
The mind-numbing report (anyone who tries to read it will have their mind numbed) states, "Interim estimates of vaccine effectiveness based on data collected from November 28, 2016, through February 4, 2017, indicate that overall the influenza vaccine has been 48% (95% confidence interval [CI] = 37%–57%) effective in preventing influenza-related medical visits across all age groups…"
The news media picked up the 48% effectiveness number reported above.  However, let me explain that number a little better.  The 48% claim of effectiveness of the flu vaccine is a relative risk number.  The relative risk is a statistical term that is universally used in medical studies in order to make a poorly performing drug or therapy look much better than it actually is.  I have pointed out the fallacy of relying on this statistical manipulation in promoting the use of statin medications in my book, The Statin Disaster.
So what is the true effectiveness of the flu vaccine?  That number would be expressed by the absolute risk reduction.  This is a statistical term that best exemplifies if a drug or therapy is truly effective or not.  In the case of the MMWR report on the flu vaccine, the true reduction in the flu vaccine in preventing influenza-related medical visits across all age groups is around 1%.  I can't give you exact numbers because the MMWR report did not supply the actual numbers.  When the true numbers come out, I will write again.  But, a 50% relative risk reduction means that the absolute risk reduction is probably around 1%.  This means that the flu shot failed 99% who took it—they received no benefit from this year's flu vaccine. In other words, you have to inject 100 people with the 2016-2017  flu vaccine to prevent one case of the flu. The other 99 people were not protected.
(Note:   I have written about how the flu vaccine fails 97-99% who take it in a previous post.  You can read it here: http://blog.drbrownstein.com/the-truth-about-the-flu-vaccine/)
Do these numbers sound like this year's flu vaccine is moderately effective?  No way.  This year's flu vaccine is similar to every other flu vaccine given:  It fails the vast majority who receive them.  Why physicians promote a therapy that fails a majority who receive it is beyond me, especially when the therapy is associated with adverse effects.  The flu vaccine has a host of serious adverse effects including Guillain-Barre syndrome.
The flu vaccine is a toxic mess that can contain mercury and other unwanted substances that should never be injected into any living being.  The flu vaccine has been around for many years and has never been shown to be very effective at preventing the flu.  Perhaps the new administration in Washington will finally come to the realization that either we make the flu vaccine more effective or we abandon it altogether.  Right now, abandoning it could free up a lot of health care dollars for better use.  I certainly can understand why our President will not get the flu vaccine.
Instead of the flu vaccine, the best advice I can give you is to ensure that your immune system is optimized by taking lots of vitamin C.  If you start to get flu-like symptoms, the best treatment to do at home is to supplement with higher doses of vitamin C and add in Vitamins A and D.
Dr. B
(1) http://www.foxnews.com/health/2017/02/17/flu-vaccine-is-only-moderately-protective-this-year-cdc-says.html
Read the full article at blog.drbrownstein.com.
Leaving a lucrative career as a nephrologist (kidney doctor), Dr. Suzanne Humphries is now free to actually help cure people.
In this autobiography she explains why good doctors are constrained within the current corrupt medical system from practicing real, ethical medicine.
One of the sane voices when it comes to examining the science behind modern-day vaccines, no pro-vaccine extremist doctors have ever dared to debate her in public.
Medical Doctors Opposed to Forced Vaccinations – Should Their Views be Silenced?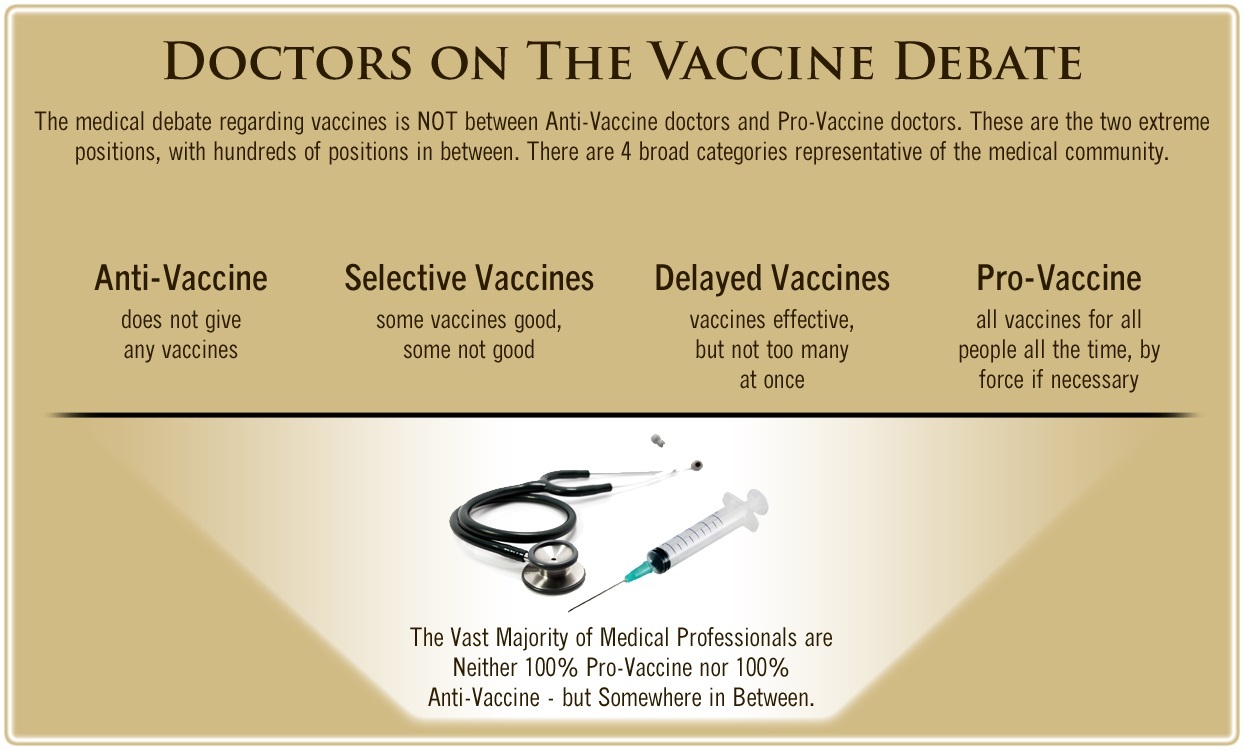 One of the biggest myths being propagated in the compliant mainstream media today is that doctors are either pro-vaccine or anti-vaccine, and that the anti-vaccine doctors are all "quacks."
However, nothing could be further from the truth in the vaccine debate. Doctors are not unified at all on their positions regarding "the science" of vaccines, nor are they unified in the position of removing informed consent to a medical procedure like vaccines.
The two most extreme positions are those doctors who are 100% against vaccines and do not administer them at all, and those doctors that believe that ALL vaccines are safe and effective for ALL people, ALL the time, by force if necessary.
Very few doctors fall into either of these two extremist positions, and yet it is the extreme pro-vaccine position that is presented by the U.S. Government and mainstream media as being the dominant position of the medical field.
In between these two extreme views, however, is where the vast majority of doctors practicing today would probably categorize their position. Many doctors who consider themselves "pro-vaccine," for example, do not believe that every single vaccine is appropriate for every single individual.
Many doctors recommend a "delayed" vaccine schedule for some patients, and not always the recommended one-size-fits-all CDC childhood schedule. Other doctors choose to recommend vaccines based on the actual science and merit of each vaccine, recommending some, while determining that others are not worth the risk for children, such as the suspect seasonal flu shot.
These doctors who do not hold extreme positions would be opposed to government-mandated vaccinations and the removal of all parental exemptions.
In this article, I am going to summarize the many doctors today who do not take the most extremist pro-vaccine position, which is probably not held by very many doctors at all, in spite of what the pharmaceutical industry, the federal government, and the mainstream media would like the public to believe.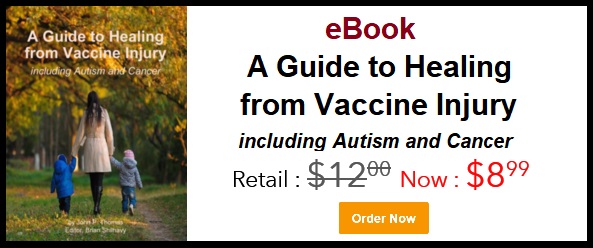 Published on February 22, 2017