Take Action in 2017 to Protect Vaccine Freedom of Choice
by Barbara Loe Fisher
National Vaccine Information Center
In 2015 and 2016, NVIC monitored over 200 vaccine-related bills introduced in more than 40 state legislatures, including 31 bills in 21 states that tried to restrict of eliminate vaccine exemptions. With tens of thousands of Americans actively using the online NVIC Advocacy Portal, NVIC led a grassroots effort of concerned citizens and supportive parental rights and health freedom groups to educate legislators with well-referenced information about diseases and vaccines. [1, 2] Forced vaccination bills were defeated in 29 out of 31 states, including in Virginia, where NVIC is headquartered. [3, 4, 5, 6]
By February 2017, vaccine legislation had been introduced in 30 states that threaten vaccine freedom of choice, including bills in eight states to restrict or eliminate vaccine exemptions in Arkansas (withdrawn), Connecticut, Iowa, Minnesota, New York, Oklahoma, Pennsylvania and Texas. [7]
Freedom.
It is a human right to exercise freedom of thought, speech, conscience and religious belief. [8, 9]
But, when it comes to vaccination, those basic human freedoms are being taken away in America, one state at a time.
In 2015, California became the first state in the 21st Century to eliminate the legal right of mothers and fathers, on behalf of their minor children, to exercise freedom of thought, conscience, religious belief and the human right to informed consent to vaccine risk taking. [10]
Now, like children in West Virginia and Mississippi, children in California have no voice and have no choice. [11, 12] The only way a child can get a school education in California, is to receive multiple doses of ten vaccines or for parents to find a medical doctor or state designated medical worker to write a medical vaccine exemption. [13, 14]
But obtaining a medical exemption to vaccination in America today is almost impossible. [15] That is because, under narrow federal government guidelines, 99.99 percent of children do not quality for it. [16, 17, 18] Many doctors, who write a medical vaccine exemption to protect a child's health, are persecuted and punished by physicians inside and outside of government for exercising professional judgment and conscience. [19]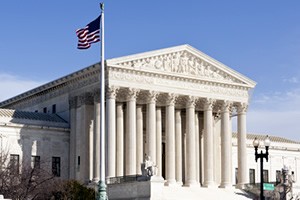 Today, public health officials believe that all children must be treated the same and get 69 doses of 16 vaccines – no exceptions and no questions asked – even though children are not all the same. [20] Some children are genetically, biologically and environmentally more susceptible to being harmed by inflexible vaccine laws, especially when doctors cannot accurately predict which child will be brain damaged or die from vaccination. [21, 22]
In 2015 and 2016, there were over 200 vaccine bills introduced in more than half of the state legislatures proposing to:
add more vaccine mandates; [23, 24]
restrict or eliminate vaccine exemptions; [25, 26]
track the vaccine status of children and adults; [27] and
fire health care and day care workers for refusing to get an annual flu shot or other vaccines. [28]
In 2017, the human right to exercise informed consent to medical risk taking will be under attack in Texas, Arkansas, New York, Oklahoma and many other states. [29]
Your state could be the next on that list.
Think globally, but act locally. Learn how to protect informed consent rights in your state by joining with experienced vaccine informed consent advocates at the National Vaccine Information Center.
Become a user of the free NVIC Advocacy Portal, an online communications network that will keep you up to date on important vaccine legislation moving in your state and on Capitol Hill, too. With one click, you will be put in direct electronic contact with you own legislators so you can educate them and take action to defend flexible vaccine exemptions in public health laws.
At www.NVICAdvocacy.org, join our grassroots team of informed consent advocates in every state. Stand up today for your right to know and freedom to make educated vaccine decisions for yourself and your children.
It's your health. Your family. Your choice.
Read the full article at NVIC.org.
References
1 Richardson D. The Stand Against Forced Vaccination Across the States and the NVIC Advocacy Portal. NVIC Newsletter Jan. 19, 2016.
2 Wrangham T. NVIC's 2016 Update on State Vaccine Bills – Advocacy in Action. NVIC Newsletter Apr. 27, 2016.
3 Fisher BL. Testimony in Virginia legislature defending freedom of religion and conscience. Joint Commission on Health Care Subcommittee on Healthy Living Health Services. General Assembly Building, Richmond, VA. Aug. 3, 2016.
4 Demeira K. Child vaccination debate surges during Va's legislature's Joint Commission meeting. Richmond Times Dispatch Aug. 3, 2016.
5 Fisher BL, Pebsworth V. Analysis of Proposed Legislative Policy Options on School Vaccinations in the Commonwealth of Virginia. NVIC Oct. 16, 2016.
6 Demeira K. Va. commission recommends not changing state's immunization exclusion guideline. Richmond Times Dispatch Nov. 9, 2016.
7 Richardson D. NVIC Tracking 103 Vaccine Bills in 30 States. NVIC Newsletter Feb. 9, 2017.
8 United Nations. Universal Declaration of Human Rights. Dec. 10, 1948.
9 Fisher BL. Defending the Religious Exemption to Vaccination. NVIC Newsletter June 28, 2016.
10 NVIC. National Vaccine Information Center Says New California Law Threatens Human and Civil Rights in America. BusinessWire July 1, 2015.
11 NVIC. State Law and Vaccine Requirements.
12 Adams JM. What schools and parents need to know about the new vaccine law. EdSourceJuly 1, 2015.
13 Fox News LA. California Law: No Vaccinations, No Public School. August 15, 2016.
14 Richardson D. The Fallout from California SB277: What Happens Next? NVIC Newsletter Aug. 5, 2015.
15 Salmon DA, Haley NA. Keeping the M in Medical Exemptions: Protecting Our Most Vulnerable Children. J Infect Dis 2012; 206(7): 987-988.
16 CDC. Chart of Contraindications and Precautions to Commonly Used Childhood Vaccines and Conditions Commonly Misperceived as Contraindications to Vaccination.
17 CDC. Recommended Immunization Schedule for Children and Adolescents Aged 18 Years or Younger, United States, 2017. Figure 3: Vaccines that might be indicated for children and adolescents aged 18 years or younger based on medical indications. Jan. 1, 2016.
18 Fisher BL. Blackmail and the Medical Vaccine Exemption. NVIC Newsletter May 18, 2015.
19 Perkes C. Dr. Bob Sears faces medical board discipline in recommendation not to vaccinate.Orange County Register Sept. 8, 2016.
20 CDC. Recommended Immunization Schedule for Children and Adolescents Age 18 Years or Younger, United States, 2017. Jan. 1, 2017.
21 Institute of Medicine Committee to Review Adverse Effects of Vaccines. Adverse Effects of Vaccines: Evidence and Causality: Evaluating Biological Mechanisms of Adverse Events: Increased Susceptibility.  Washington, DC: The National Academies Press 2012.
22 Institute of Medicine Committee on the Assessment of Studies of Health Outcomes Related to the Recommended Childhood Immunization Schedule. The Childhood Immunization Schedule and Safety: Stakeholder Concerns, Scientific Evidence and Future Studies. Conclusions About Scientific Findings (Pg. 11). Washington, DC: The National Academies Press 2013.
23 Blain G. Cuomo signs bill to require meningitis shots at schools. New York Daily News Oct. 28, 2015.
24 Mercer B. South Dakota to require meningitis vaccinations. Grand Forks Herald Feb. 18, 2016.
25 McCullum A. Shumlin signs bill removing vaccine exemption. Burlington Free Press May 28, 2015.
26 Pashman MB. Rauner toughens requirements for religious exemption on vaccines. Chicago Tribune Aug. 18, 2015.
27 Brooks D. N.H. is last state in the country to create a registry of people's immunizations. Concord Monitor May 27, 2016.
28 Lin RG, Xia R. Vaccines required for daycare workers under new California law. Los Angeles Times Oct. 13, 2015.
Leaving a lucrative career as a nephrologist (kidney doctor), Dr. Suzanne Humphries is now free to actually help cure people.
In this autobiography she explains why good doctors are constrained within the current corrupt medical system from practicing real, ethical medicine.
One of the sane voices when it comes to examining the science behind modern-day vaccines, no pro-vaccine extremist doctors have ever dared to debate her in public.
Medical Doctors Opposed to Forced Vaccinations – Should Their Views be Silenced?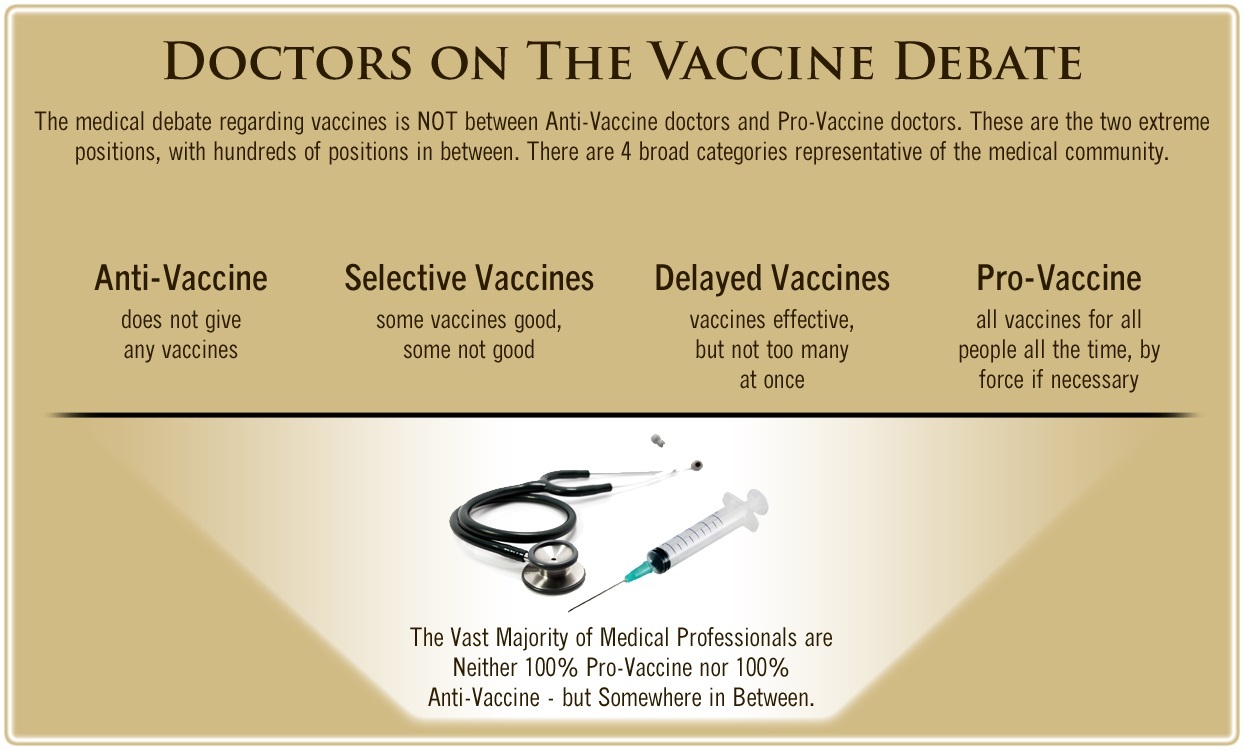 One of the biggest myths being propagated in the compliant mainstream media today is that doctors are either pro-vaccine or anti-vaccine, and that the anti-vaccine doctors are all "quacks."
However, nothing could be further from the truth in the vaccine debate. Doctors are not unified at all on their positions regarding "the science" of vaccines, nor are they unified in the position of removing informed consent to a medical procedure like vaccines.
The two most extreme positions are those doctors who are 100% against vaccines and do not administer them at all, and those doctors that believe that ALL vaccines are safe and effective for ALL people, ALL the time, by force if necessary.
Very few doctors fall into either of these two extremist positions, and yet it is the extreme pro-vaccine position that is presented by the U.S. Government and mainstream media as being the dominant position of the medical field.
In between these two extreme views, however, is where the vast majority of doctors practicing today would probably categorize their position. Many doctors who consider themselves "pro-vaccine," for example, do not believe that every single vaccine is appropriate for every single individual.
Many doctors recommend a "delayed" vaccine schedule for some patients, and not always the recommended one-size-fits-all CDC childhood schedule. Other doctors choose to recommend vaccines based on the actual science and merit of each vaccine, recommending some, while determining that others are not worth the risk for children, such as the suspect seasonal flu shot.
These doctors who do not hold extreme positions would be opposed to government-mandated vaccinations and the removal of all parental exemptions.
In this article, I am going to summarize the many doctors today who do not take the most extremist pro-vaccine position, which is probably not held by very many doctors at all, in spite of what the pharmaceutical industry, the federal government, and the mainstream media would like the public to believe.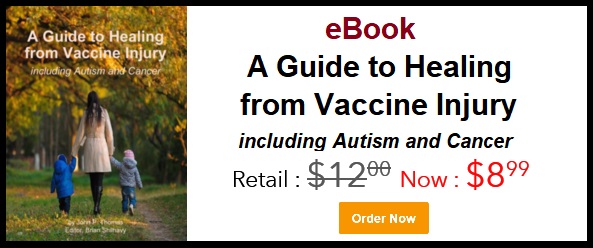 Published on February 16, 2017