Comments by Brian Shilhavy
Editor, Health Impact News
Children's Health Defense has posted a video excerpt from an interview on CNN Headline news, where attorney Robert Krakow is interviewed about one of his current lawsuits on behalf of parents in Brooklyn, New York (mostly Jewish) who are being denied their religious exemptions to vaccines.
Robert Krakow is a vaccine injury attorney, who deals with vaccine injuries in the federal vaccine court. And yet, the CNN news host disclaims everything he has to say by personally attacking him for not being a medical doctor and therefore not qualified to speak about the safety of the MMR vaccine, and stating that their own TV doctor, Sanjay Gupta, has already assured everyone that the MMR vaccine is completely safe, and therefore Attorney Krakow must be wrong.
This is a rare moment in the corporate-sponsored "mainstream" media where it can be clearly seen that facts regarding vaccines don't matter, only their own hand-selected "medical authorities" are qualified to discuss this topic.
Attorney Krakow: "We have medical experts too."
Attorney Robert Krakow Discusses Forced Vaccination Lawsuit with CNN HeadLine News
Excerpts:
Last week, the New York City Commissioner of Health declared a public health emergency, ordering all people who live, work or reside in four Brooklyn zip codes to be vaccinated with the Measles-Mumps-Rubella vaccine declared to be "effective and safe." Non-compliance with the order is a misdemeanor subject to criminal and civil fines, including imprisonment.
The MMR vaccine is manufactured using WI-38 human diploid lung fibroblasts obtained from aborted fetal tissue. The forced vaccination order primarily affects Orthodox and Hasidic Jews living in the Williamsburg area of Brooklyn who do not vaccinate because it violates their core religious beliefs.
NY state allows for religious exemptions. From the lawsuit:
"…the respondents' emergency Orders unnecessarily override the petitioners' and their children's religious practices and the children's lawful exemptions from vaccination to attend school, which they have obtained in full compliance with Public Health Law §2164(9)."
Robert Krakow, Robert F. Kennedy, Jr. and Patricia Finn have filed a lawsuit to protect the rights of New Yorkers. Children's Health Defense (CHD) is supporting the legal challenge to this dangerous, unprecedented overreach.
Read the full article at Children's Health Defense.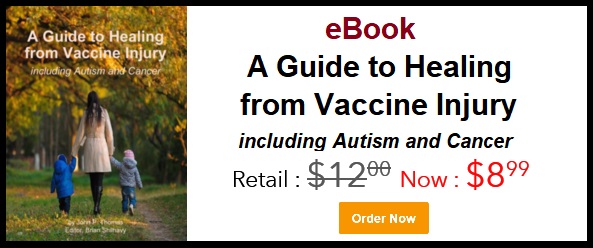 Leaving a lucrative career as a nephrologist (kidney doctor), Dr. Suzanne Humphries is now free to actually help cure people.
In this autobiography she explains why good doctors are constrained within the current corrupt medical system from practicing real, ethical medicine.
One of the sane voices when it comes to examining the science behind modern-day vaccines, no pro-vaccine extremist doctors have ever dared to debate her in public.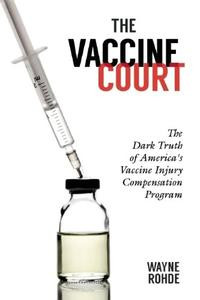 Book – The Vaccine Court, by Wayne Rohde – 240 pages

"The Dark Truth of America's Vaccine Injury Compensation Program"

FREE Shipping Available!
Published on April 17, 2019