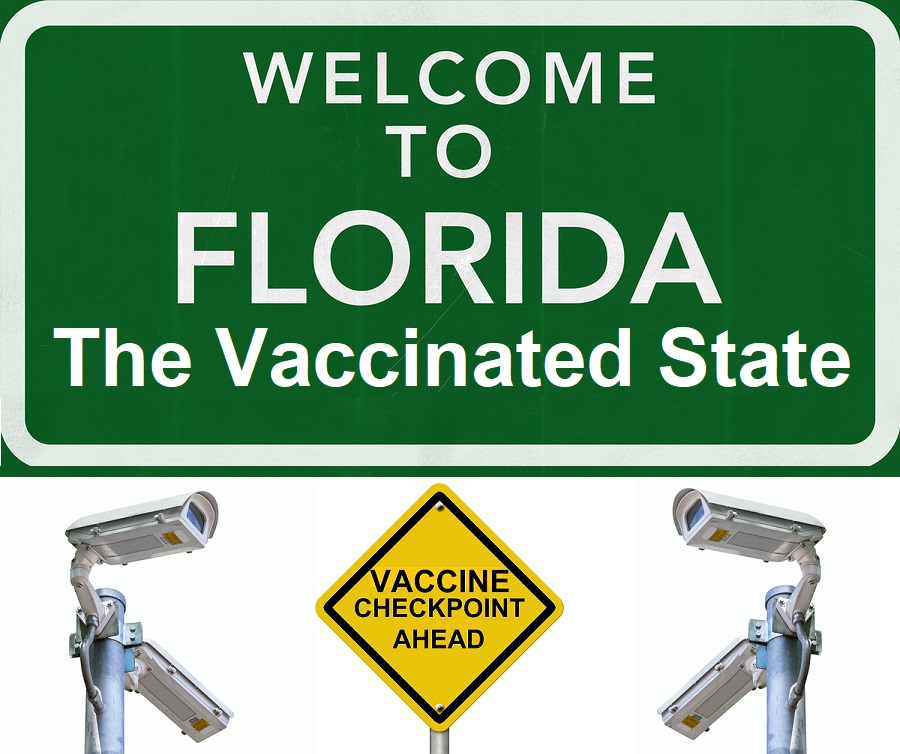 FL: SB 64 Filed to Remove Religious Exemptions and Review & Restrict Medical Exemptions. Take ACTION NOW!
by National Vaccine Information Center
There is a new dangerous threat to vaccine exemptions in Florida.
SB 64 was filed by Senator Lauren Book on 8/2/2019.
SB 64 would eliminate the religious exemption to vaccines required for public and private school children.
It would also add a new section of law requiring the Board of Medicine and the Board of Osteopathic Medicine to jointly create a medical exemption review panel that shall review all medical exemptions.
If passed, the new law would become effective on July 1, 2020.
We have seen what happens to families in California and New York where religious exemptions have been removed and medical exemptions are reviewed and restricted. SB 64 is a dangerous bill that needs to be stopped early so Florida doesn't become like California or New York.
The 2020 legislative session in Florida convenes on 1/14/2020, however bills are filed in advance (session dates).
It is very important that families who support the religious and medical exemptions get out ahead of Senator Book's effort and talk to their legislators and like-minded families to get involved now!
Those who are currently in office during this interim period will be the same legislators who will vote on this bill this spring as statewide legislative offices are not on the ballot this fall.
ACTION REQUIRED
Contact your Florida state senator and state representative and respectfully ask them to oppose SB 64 in the 2020 legislative session.

As soon as possible, schedule an in-person meeting with your state senator and representative to express to them how important it is to your family to have religious and unrestricted medical exemptions available

. Share your vaccine reaction, denial of medical care, and harassment or discrimination stories.

Email your state senator and representative

also using their preferred method of contact (see d.)

Attend events where your legislators may be speaking or presenting and express your concerns there as well

. Follow your legislators on social media so you can know when and where they will be attending and speaking during the interim so that you can attend and have opportunities to provide more information and ask questions.

Legislative contact information:

you can login to the NVIC Advocacy Portal, click on the "State Teams" tab and then "My State," and your elected officials are automatically posted on the right hand side of the page. You can click on their name to display contact information and social media accounts that you can follow. You can also find your representatives here and senators here.

Contact the sponsor Senator Lauren Book and respectfully ask her to withdraw SB 64.

Be polite and explain how important religious and unrestricted medical exemptions to vaccination are for you and your family. Share your vaccine reaction, denial of medical care, and harassment or discrimination stories. Contact information for Senator Book is posted at 

http://www.flsenate.gov/Senators/S32

.

Login to the

NVIC Advocacy Portal

OFTEN to check for updates.

We review bills and make updates daily. Bills can change many times over the legislative process and your timely visits, calls, and emails directed at the correct legislators are critical to this process. Even though the Florida legislature is not currently in session, you can see how this is important because bills are already being filed.

Please forward this email to family and friends and ask them to register for the

NVIC Advocacy Portal

and share their concerns with their legislators as well.

If you wish to share this alert on social media, go to the notes on the National Vaccine Information Center's Facebook page and share it from there.

Please forward any legislative responses you receive or a summary of your meetings to our Florida State Director Toni and our Florida affiliated group

Health Freedom Florida

at

FLDirector@NVICAdvocacy.org

.
In 2015, SB 646, a bill that would have severely restricted exemptions was prefiled in Florida. However, the bill was withdrawn with the help of Florida NVIC Advocacy Members and other Florida citizens who expressed their concerns early and in large numbers. You can view our early action alerts on this 2015 bill in the archives on the NVIC Advocacy Portal Florida page.
Let's all commit to working to hopefully attain the same results for 2020! Sitting on the sidelines waiting won't cut it.
IMPORTANT LINKS
SB 64 text, status and history
Sincerely,
NVIC Advocacy Team
National Vaccine Information Center
http://NVIC.org and http://NVICAdvocacy.org
https://nvicadvocacy.org/members/Members/ContactUs.aspx
The National Vaccine Information Center (NVIC) works diligently to prepare and disseminate our legislative advocacy action alerts and supporting materials. We request that organizations and members of the public forward our alerts in their original form to assure consistent and accurate messaging and effective action. Please acknowledge NVIC as originators of this work when forwarding to members of the public and like-minded organizations. To receive alerts immediately, register at http://NVICAdvocacy.org, a website dedicated to this sole purpose and provided as a free public service by NVIC.
Read the full post NVIC Facebook Page.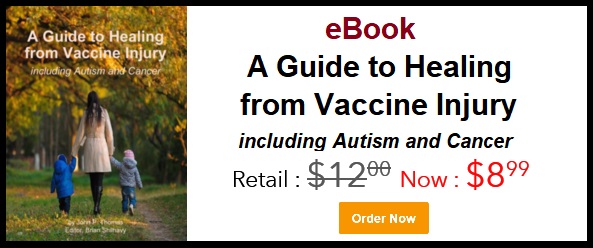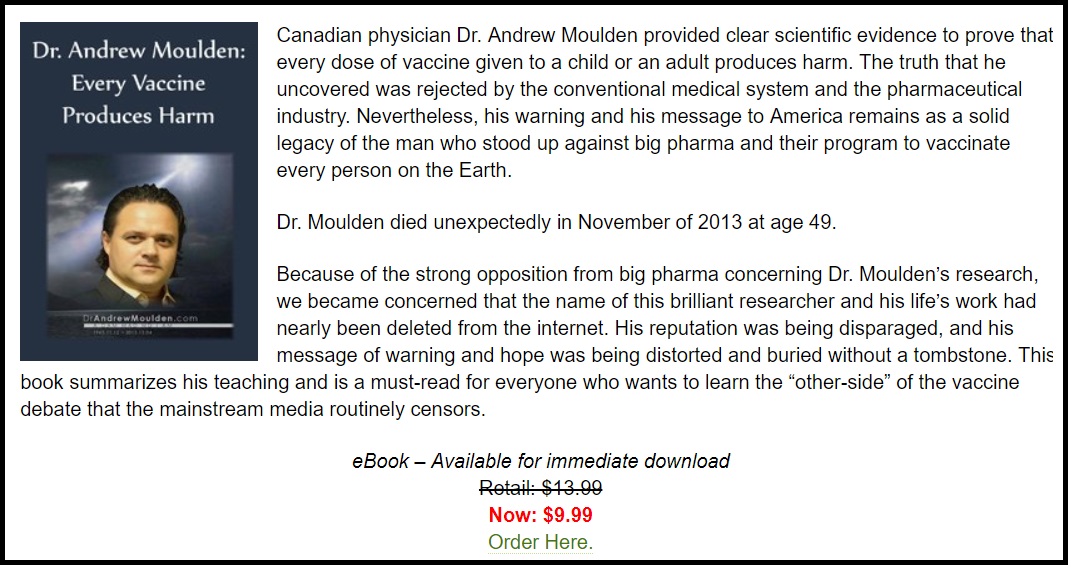 Leaving a lucrative career as a nephrologist (kidney doctor), Dr. Suzanne Humphries is now free to actually help cure people.
In this autobiography she explains why good doctors are constrained within the current corrupt medical system from practicing real, ethical medicine.
One of the sane voices when it comes to examining the science behind modern-day vaccines, no pro-vaccine extremist doctors have ever dared to debate her in public.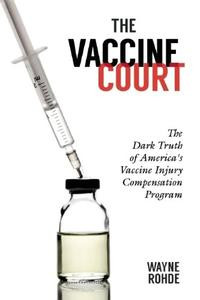 Book – The Vaccine Court, by Wayne Rohde – 240 pages

"The Dark Truth of America's Vaccine Injury Compensation Program"

FREE Shipping Available!
Published on August 7, 2019