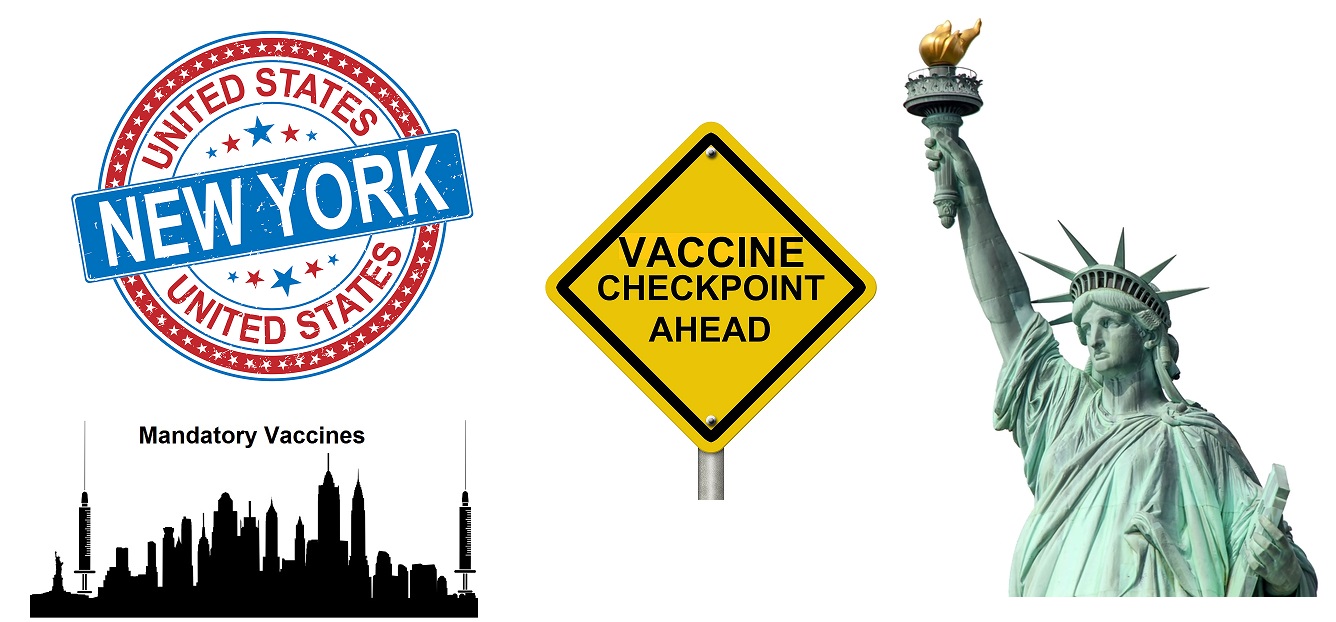 by Brian Shilhavy
Editor, Health Impact News
The State of New York recently passed legislation removing the religious exemption to mandatory vaccines for children. See:
Attorneys Michael H. Sussman and Robert F. Kennedy have filed a lawsuit to repeal the law, as 26,000 families in New York wait to see if their children can attend school. See:
As of now, the only way to get an exemption to mandatory vaccines is to have a medical doctor write a medical exemption.
Last week, the New York Department of Health published "Emergency Regulations" to "Prevent Medical Exemptions."
The New York State Department of Health and Office of Children and Family Services today issued emergency regulations further strengthening and clarifying the process by which physicians can grant medical exemptions under the new state law which repealed non-medical exemptions for children attending school or child care.

Effective immediately, physicians who issue medical exemptions will be required to complete the applicable medical exemption form approved by the New York State Department of Health or New York City Department of Education, which specifically outlines the medical reason(s) that prevent a child from being vaccinated.

Additionally, the regulations require physicians to outline specific justifications for each required vaccine in order to be able to grant an exemption.

Previously, regulations allowed for a physician to submit a signed statement to schools without having to document on an approved form stating why immunization may be detrimental to the child's health. The emergency regulations apply to all children statewide, and they continue to require that medical exemptions must be reissued annually. By providing clear, evidence-based guidance to physicians regarding when immunization may be detrimental to a child's health, this emergency regulation will help prevent medical exemptions from being issued for inappropriate reasons.
So now, unelected bureaucrats will determine if doctors are qualified or not to write medical exemptions.
By having the Department of Health declare an "emergency" and issue an order without passing legislation, the entire democratic process is bypassed, resulting in medical tyranny.
This is not surprising, given how difficult it was to pass the secretive bill through the State legislature in New York to eliminate religious exemptions. The committee considering the bill did not have enough votes to bring it to the floor, so pressure had to be applied to get lawmakers opposed to the bill to change their mind. This was actually captured on video. See:
California has also had a hard time passing a bill through the State Legislature requiring doctors to "get permission" from political bureaucrats to write medical exemptions to vaccines, so by having the New York Department of Health just declare an "emergency" and issue regulations, they were able to bypass the democratic process altogether.
In addition to requiring doctors to "get permission" from politicians to write medical exemptions, there appear to be serious consequences for families who fail to comply with the vaccine mandates.
The Office of Children and Family Services co-authored the regulations published by the Department of Health, and they have the authority to remove children from their parents if they do comply with the vaccine mandates.
Office of Children and Family Services (CFS) Commissioner Sheila J. Poole said:
Under the new law ending all nonmedical vaccine exemptions, children who were not previously vaccinated will have 14 days from the first day of school to receive the first age appropriate dose in each immunization series, and 30 days from the first day of school to schedule follow-up appointments.

Parents and guardians must demonstrate that their child has appointments scheduled for the next follow-up doses in accordance with the Advisory Committee on Immunization Practices (ACIP) schedule.

However, the actual appointments for the follow-up doses may be more than 30 days out, so long as they are in accordance with the ACIP schedule. A list of all required childhood vaccines can be found here.
Under current U.S. law, if the State takes custody of a child and places them into foster care, they can force medical procedures against the will of the parents, and bill everything to the State (usually Medicaid).
Non-compliant children and parents will most likely be reported to CFS by local school teachers and officials.
State Education Commissioner MaryEllen Elia said:
"Vaccines are the safest and most effective way to protect our students from debilitating diseases. NYSED will continue to work with the Health Department and Office of Children and Family Services to keep districts, parents and students informed on this new law and regulations. I'm grateful for this partnership and for the continued services we will provide to New York's students."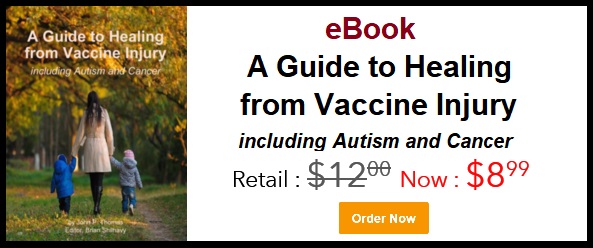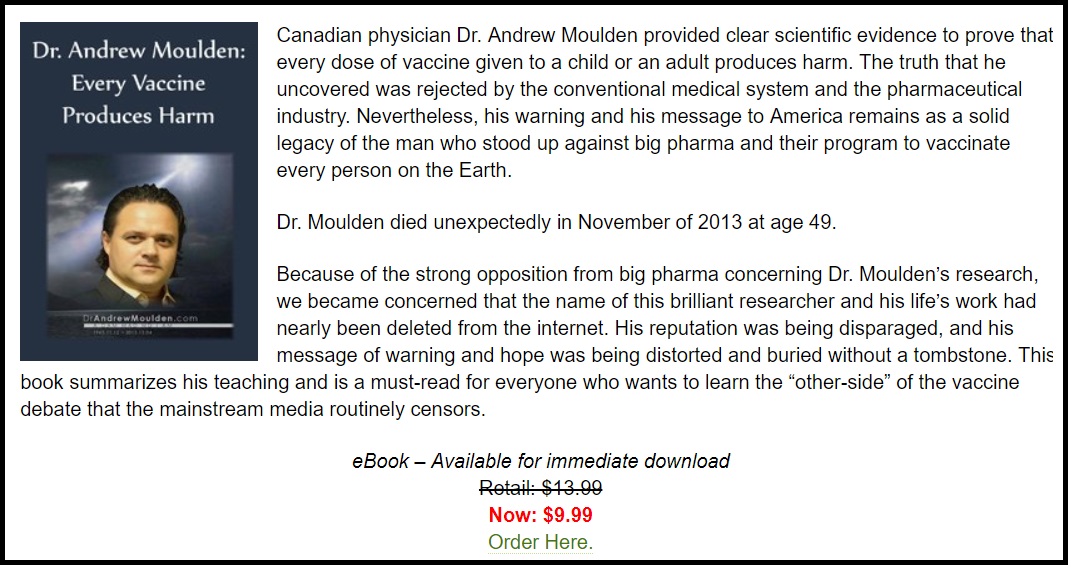 Leaving a lucrative career as a nephrologist (kidney doctor), Dr. Suzanne Humphries is now free to actually help cure people.
In this autobiography she explains why good doctors are constrained within the current corrupt medical system from practicing real, ethical medicine.
One of the sane voices when it comes to examining the science behind modern-day vaccines, no pro-vaccine extremist doctors have ever dared to debate her in public.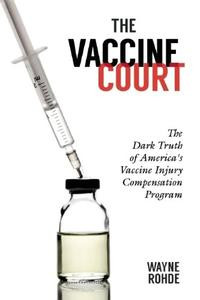 Book – The Vaccine Court, by Wayne Rohde – 240 pages

"The Dark Truth of America's Vaccine Injury Compensation Program"

FREE Shipping Available!
Published on August 19, 2019