In this explosive interview, Spiro Skouras is joined by Dr. Sherri Tenpenny. The two discuss the latest developments regarding the coronavirus situation which was declared a global health pandemic, by the Gates-funded World Health Organization, as more information comes to light questioning the need for a global lockdown.
Dr. Tenpenny and Spiro examine and explore, the motives of the global response by governments, global institutions and private interests, as Dr. Tenpenny exposes perhaps the most alarming aspect of the crisis yet!
No, it is not the virus, it is the blank check issued to the vaccine and drug manufacturers, which not only provides unlimited funding, but also provides blanket immunity to Big Pharma for any harm attributed with the treatments produced during the declared emergency, including all drugs and vaccines.
This blanket immunity is provided by the US government under the PREP Act and provides the drug and vaccine manufacturers the 'Ultimate Blank Check' during a declared emergency.
As Dr. Tenpenny points out, the vaccine and drug manufacturers have zero incentive to produce a safe product, as the declared emergency not only rolls back regulatory standards and removes them from any and all liability, but it also ensures the government will purchase their products.
This is an unprecedented level of legal immunity which raises many questions and safety concerns.
Dr. Sherri Tenpenny Twitter Account
twitter.com/BusyDrT
Dr Tenpenny Vaxxter Website
https://vaxxter.com
Public Readiness and Emergency Preparedness Act
https://www.phe.gov/Preparedness/legal/prepact/Pages/default.aspx
Coronavirus Pt 1: How Soon We Forget – Same Playbook, Different Virus
https://vaxxter.com/same-play-book-different-virus/
Coronavirus Pt 2: 'Never Let a Good Crisis Go to Waste', Replay
https://vaxxter.com/coronavirus-pt-2-never-let-a-good-crisis-go-to-waste-replay/
UN / UNICEF Report Against Dr. Tenpenny & other 'Anti-Vaxxers'
https://www.unicef.org/eca/media/1556/file/Tracking%20anti-vaccination%20sentiment%20in%20Eastern%20European%20social%20media%20networks.pdf
Dr. SherrI Tenpenny: Responds to UNICEF putting her on the ANTI-VACCINE HIT LIST
https://vaccineliberationarmy.com/2013/09/28/dr-sherri-tenpenny-responds-to-unicef-putting-her-on-the-anti-vaccine-hit-lis/
What you need to know about the COVID-19 vaccine
https://www.gatesnotes.com/Health/What-you-need-to-know-about-the-COVID-19-vaccine
SPECIAL BRIEFING: COULD A CORONAVIRUS VACCINE DESTROY THE ANTI-VAX MOVEMENT?
https://www.ozy.com/news-and-politics/special-briefing-the-coronavirus-vaccine-could-boost-or-destroy-the-anti-vax-movement/317945/
Hancock: compulsory vaccinations being seriously considered
https://www.theguardian.com/society/2019/sep/29/government-seriously-considering-compulsory-vaccinations-matt-hancock
New Proposed Law To Jail "Anti-Vaxxers" & The CDC Fear Based Talking Points To Media Revealed!
https://www.activistpost.com/2020/02/new-proposed-law-to-jail-anti-vaxxers-the-cdc-fear-based-talking-points-to-media-revealed.html
Coronavirus has mutated into at least 30 different strains new study finds
https://www.jpost.com/health-science/coronavirus-has-mutated-into-at-least-30-different-strains-new-study-finds-625333
About the National Vaccine Injury Compensation Program
https://www.hrsa.gov/vaccine-compensation/about/index.html
PROJECT BIOSHIELD OVERVIEW
https://www.medicalcountermeasures.gov/barda/cbrn/project-bioshield-overview/
Provisional Death Counts for Coronavirus Disease (COVID-19)
https://www.cdc.gov/nchs/nvss/vsrr/covid19/index.htm
Cancer risk associated with simian virus 40 contaminated polio vaccine.
https://www.ncbi.nlm.nih.gov/pubmed/10472327
As Business Owners Face Jail for Staying Open During Lockdown, "High-Risk" Child Rapists Set Free
https://www.activistpost.com/2020/05/as-business-owners-face-jail-for-staying-open-during-lockdown-high-risk-child-rapists-set-free.html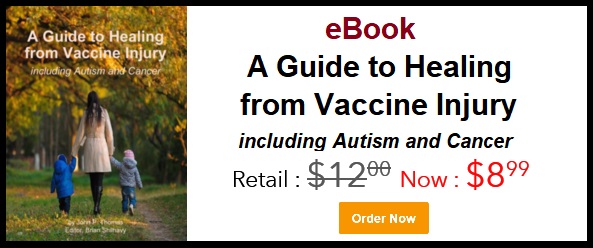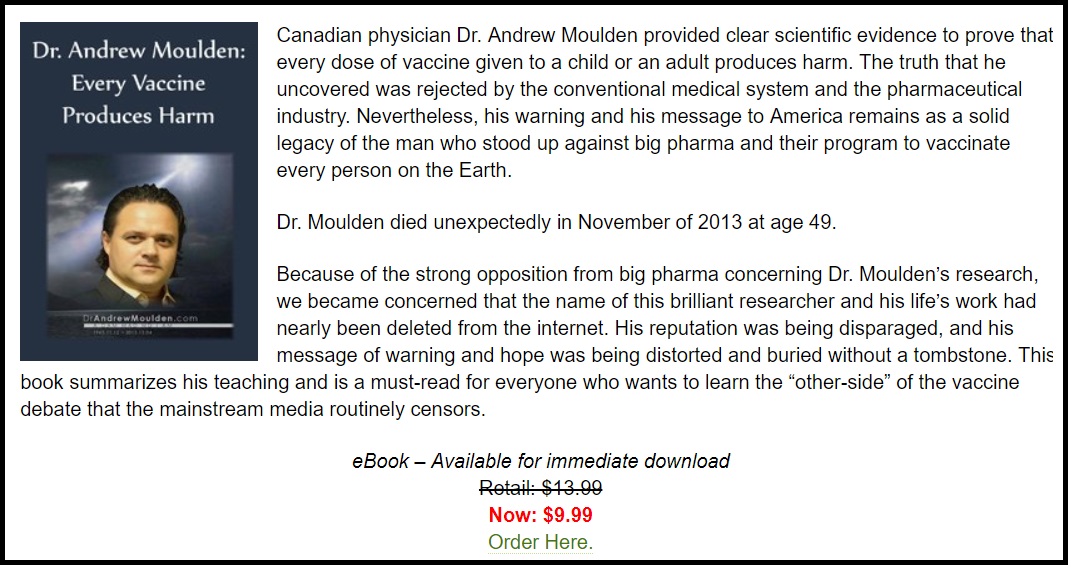 Leaving a lucrative career as a nephrologist (kidney doctor), Dr. Suzanne Humphries is now free to actually help cure people.
In this autobiography she explains why good doctors are constrained within the current corrupt medical system from practicing real, ethical medicine.
One of the sane voices when it comes to examining the science behind modern-day vaccines, no pro-vaccine extremist doctors have ever dared to debate her in public.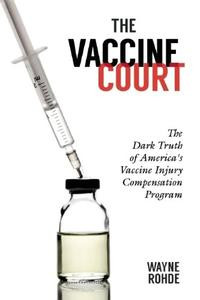 Book – The Vaccine Court, by Wayne Rohde – 240 pages

"The Dark Truth of America's Vaccine Injury Compensation Program"

FREE Shipping Available!
Published on May 11, 2020