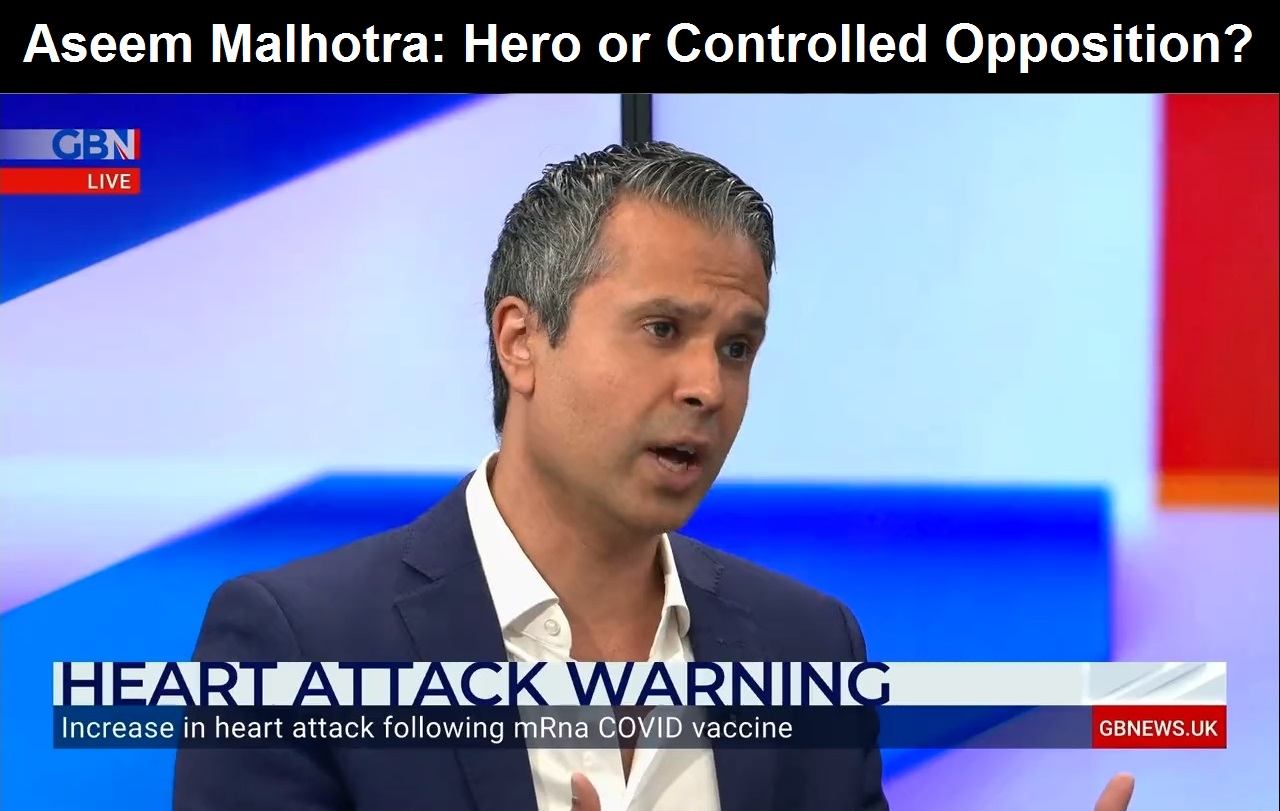 by Brian Shilhavy
Editor, Health Impact News
British Cardiologist Dr. Aseem Malhotra is making headlines in the Alternative Media for his appearance on the BBC this weekend.
Nick Rendell of the DailySceptic seems to be the one being quoted the most, as he wrote:
Will Aseem Malhotra's Appearance Be the BBC's Most Viewed Programme of 2023?

What attracted the biggest TV audiences of 2022? Top of the list was the Queen's funeral, with 25 million viewers. Then came England's World Cup quarter final exit with 21.3 million. Some 17.4 million watched the Women's European Cup victory. We then drop down into the top TV shows. The final of I'm Celebrity Get Me Out Of Here had 11.9 million glued to their TV sets. 10.5 million watched the final of Strictly and 9.1 million tuned in to Eurovision.

It's unlikely that there'll be a big royal funeral or wedding in 2023. There's a Rugby World Cup but not a football one. There are no Olympic Games. So, where can the TV Networks find their big hits for the coming year?

Well, courtesy of Elon Musk's takeover of Twitter, Dr. Aseem Malhotra may just have provided 2023's biggest TV moment. As I write this, the seven minute clip of him being interviewed on a BBC news show on January 14th passed 14.8 million views. Now, wouldn't you think that merited some form of acknowledgement from the BBC? If you were the BBC's Head of Programmes wouldn't you think: "Wow, we've had 14.8 million views, there's a programme in this?" (Read the full article here.)
Here is the 7-minute clip "courtesy of Elon Musk's takeover of Twitter":
BREAKING BBC News:

Cardiologist says likely contributory factor to excess cardiovascular deaths is covid mRNA vaccine and roll out should be suspended pending an inquiry.

We did it. We broke mainstream broadcast media 🔥🔥🔥 pic.twitter.com/F72YS7JAuE

— Dr Aseem Malhotra (@DrAseemMalhotra) January 13, 2023
Other sources in the Alternative Media are hailing this as a "breakthrough," claiming that the BBC "made a mistake" by allowing Malhotra to speak freely on his concerns about the mRNA COVID shots' link to cardiovascular deaths, and Malhotra's tweet seems to support that claim.
So let's step back and look at ALL the facts that are known to us about this interview on the BBC, and see if the facts support the claim that this was a "slip up" by the BBC.
First, I have been following Dr. Aseem Malhotra's work for about a decade now, and if you search his name on Health Impact News you will find several articles about him. So this is not the first time Malhotra has made waves in the corporate news.
As a cardiologist, Malhotra went against the conventional medical dogma years ago regarding the scientifically proven false claim that saturated fat and cholesterol are major factors in heart disease. To make such a statement was scandalous to the medical mafia, because it meant that statin drugs that artificially lower cholesterol, were unnecessary, along with all of their horrible side effects.
Here is an article we published on him back in 2013:
And here is an article we published in March of 2019 regarding how the British corporate media, specifically the Daily Mail, was accusing Malhotra and other doctors who questioned statin drugs, of being guilty of murder.
Now, why did the BBC invite him to come on the air and do this interview this past weekend, when in the past Malhotra was accused as being a heretic in the corporate media?
They specifically invited him to come on the air to discuss the NHS's new guidelines that people could be prescribed daily cholesterol-lowering statin drugs to cut their risk for sudden heart attacks and strokes.
Did they know that Dr. Malhotra's position on statin drugs was that he was primarily against them?
Of course they did! That is exactly why he was invited on to their show, to convince people that statin drugs were not the right drug to use to treat all of these increases in sudden heart attacks and strokes.
So before discussing Malhotra's comments on the mRNA COVID shots, one has to understand the significance of the BBC inviting a statin-denier on to their show.
Prior to the COVID-19 scam, the lipid theory of heart disease and the condemnation of healthy saturated fats, like coconut oil and butter, in favor of prescribing cholesterol-lowering statin drugs, was considered by many "the greatest medical scam" of our lifetime.
Before its patent ran out, Pfizer's cholesterol-lowering statin drug Lipitor, was by far the best-selling drug of all time, with no serious competitors, because it was routinely prescribed to all Americans over the age of 50.
If you want to understand this scam, and how the medical cartel and their compliant doctors destroyed the lives of millions of people with statin drugs, watch this two-part documentary produced by ABC Australia in 2013 with Dr. MaryAnne Demasi, the "Heart of the Matter."
It still stands as the best documentary ever produced on this scam, as she interviewed doctors and scientists who had all figured out that the cholesterol-lowering treatment for heart disease was a scam.
This show caused so much controversy after it aired, that ABC Australia pulled down the videos from their website, and it has been a constant struggle to find them on YouTube, as YouTube has been deleting these over the years.
But some copies do still exist, and I will also be uploading this to our Bitchute channel just in case.
So while everyone in the Alternative Media was shouting for joy over Dr. Malhotra's mRNA COVID "vaccine" comments, lost in all the excitement was the fact that the corporate media, which has been vilifying those who exposed the statin scam for decades now, all of a sudden had their top media corporation in the UK, the BBC, invite one of the top spokespersons from this group of heretic statin-denier doctors on to their show to make negative comments about statin drugs.
Why?
Well, if you think like a Big Pharma executive, who uses the corporate media to promote their drugs, it is not really all that difficult to figure out.
Like ivermectin and hydroxychloroquine, the former block buster statin drugs all now have patents that have expired, and they are available as cheap generics.
The obvious difference between cheap drugs like ivermectin and hydroxychloroquine, and cheap statin drugs, is that statins do NOT have a long history of safe use, but have a long list of terrible side effects such as Type 2 diabetes, muscle loss, and many others. They are also linked to modern neurological diseases such as Alzheimer's, Parkinson's, and other forms of dementia, because 25% of your body's cholesterol is in YOUR BRAIN!
So since statin drugs are so cheap now, Big Pharma wants to develop new drugs to treat the sudden rise in heart disease. We know for example that Moderna is working on an mRNA cardiovascular drug, Relaxin. (Source.)
Moderna is also working on an mRNA cancer vaccine (source), and has even partnered with Merck, the company that has the only cancer vaccine currently on the market, the deadly HPV Gardasil vaccine that has destroyed the lives of so many child-bearing aged young women. (Source.)
But they have some competition, because Bayer also wants a piece of this increasing market of cardiovascular disease. They got the FDA to approve one of their existing drugs for chronic kidney disease, Kerendia, to use off-label to "cut the incidence of sudden cardiac death." (Source.)
As a result of this FDA approval:
Bayer has predicted the drug can haul in 1 billion euros in peak annual sales.
That's a lot more than selling generic statin drugs!!
But Bayer is not stopping there. They have also partnered with BlueRock Therapeutics to invest in their "cardiovascular cell therapy" product. (Source.)
So out with the old statin drugs that can no longer earn the $billions they once did, and in with the new class of drugs, mRNA vaccines based on gene and cell "therapy" to treat cardiovascular disease.
Is there really any doubt that this is the only reason why the BBC invited statin-denier and former heretic Dr. Malhotra on to their show to oppose the NHS's recommendation to treat all these suddenly increasing cardiovascular diseases with cheap statin drugs?
And as to Dr. Malhotra's comments on the mRNA COVID shots, do you really believe his views on this were not known to the BBC before they invited him on to their show?
Malhotra went public in his opposition to the mRNA COVID shots last year, and in September of last year, 2022, he published a peer-reviewed paper calling for "an Immediate and Complete Suspension of Covid-19 Vaccines." (Source.)
Is it realistic to think that the BBC somehow missed this??
Come on people! Not only did the BBC anchor NOT interrupt Malhotra when he started talking about the COVID shots, she actually asked him a lead-in question to encourage him to further elaborate:
"So what you are saying in regards to the mRNA link to cardio vascular risk, it's proven medically, has it, scientifically?"
She even looks at her notes (script) to make sure she got the question right! (See the full interview on Rumble here.)
Why would the BBC allow this information to be broadcast on their network?
Again, you have to think like a Big Pharma executive to understand what is probably going on here. The COVID shots are becoming less and less popular as the population wakes up to the fact that these shots are dangerous and causing a major increase in heart disease.
So it appears it is time to move on to other drugs that they hope will become the next blockbuster drugs, and those will most certainly NOT be generic, cheap statin drugs. By allowing Malhotra to link the COVID shots to heart disease, they are creating fear and also prepping their customers for the next round of drugs that they want to sell to these people, and from that perspective, this interview with Malhotra was, I am sure, in their eyes a huge success.
That makes Malhotra "controlled opposition."
Was Malhotra in on this? Quite probably he was not. It is likely that he was so excited to finally break into the corporate media news cycle, that he just did not stop to analyze all this as I have just done, and was caught up in the excitement of appearing on the famous BBC.
Malhotra is most certainly NOT anti-vaccine. I believe he got the COVID shots himself, and so did his father, who later died from heart complications, which prompted him to go public with his concerns about the COVID shots.
But even in this interview, he stated:
"The (mRNA COVID) vaccine has certainly helped people who are high risk."
So like so many of the other "whistleblower" doctors who have spoken out against the dangers of the COVID shots, he still is recommending the deadly bioweapon shots for certain classes of people, and very likely believes in all other non-COVID vaccines.
All of these doctors want to continue working in the evil medical system and earn their income from it. So while I applaud their exposing some of the fraud with the COVID shots, I would not trust their advice for "solutions."
The only solution at this point to save humanity from the depopulation agenda, is to utterly destroy the medical system, and stop taking ANY VACCINES!
Comment on this article at HealthImpactNews.com.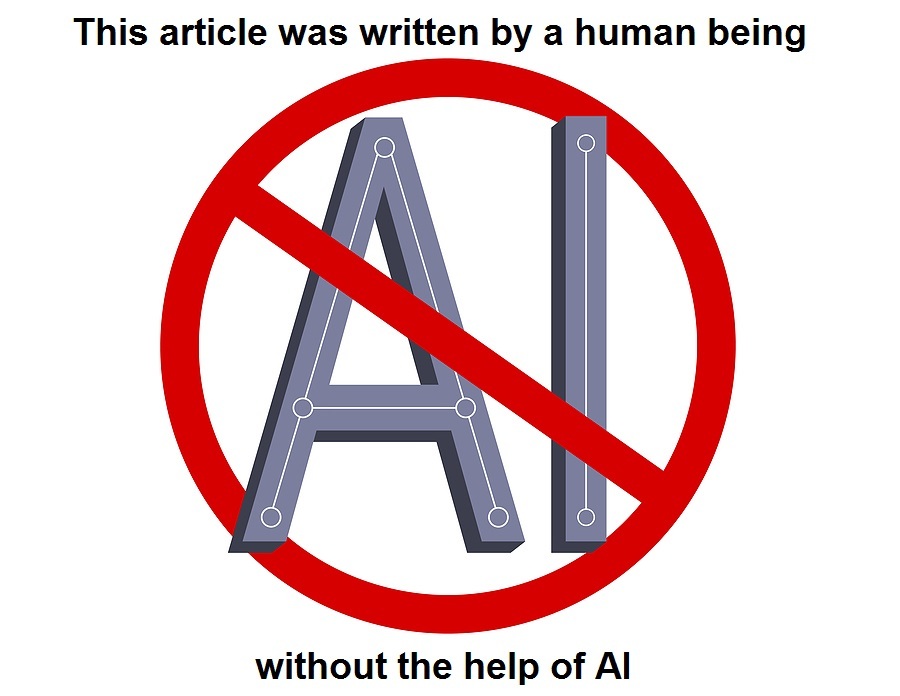 See Also:
Understand the Times We are Currently Living Through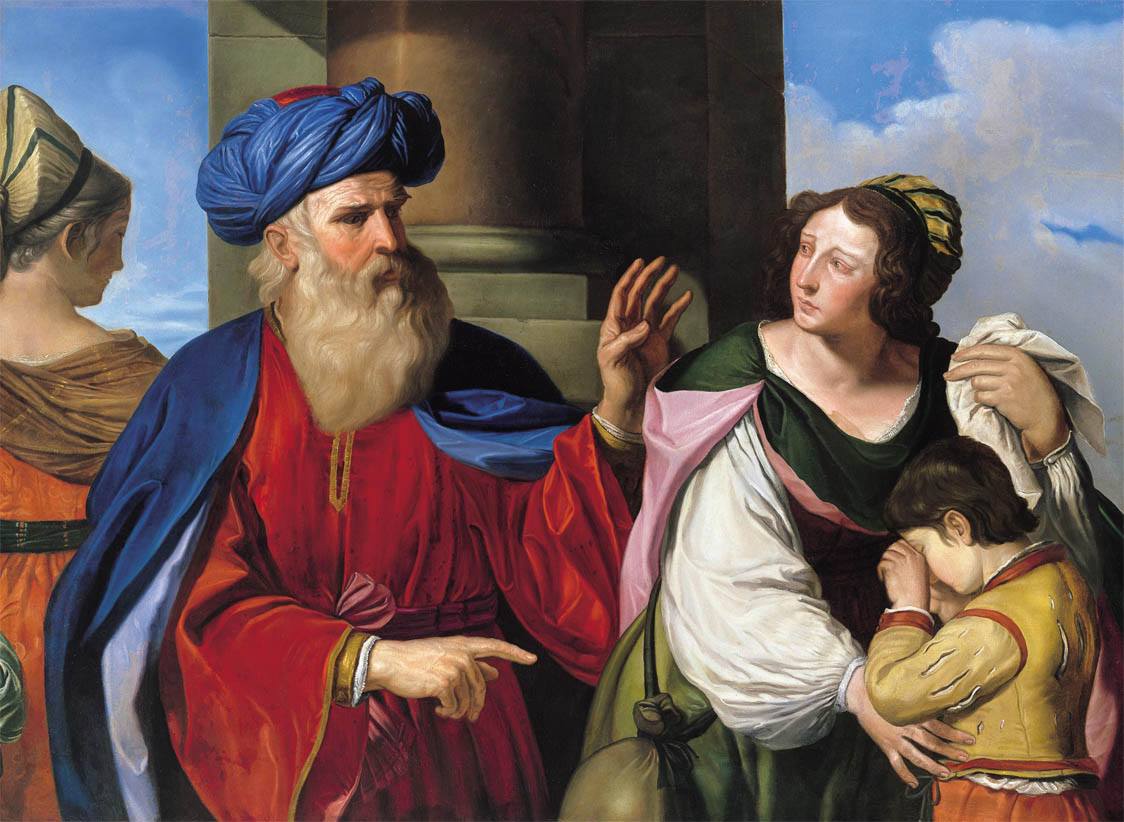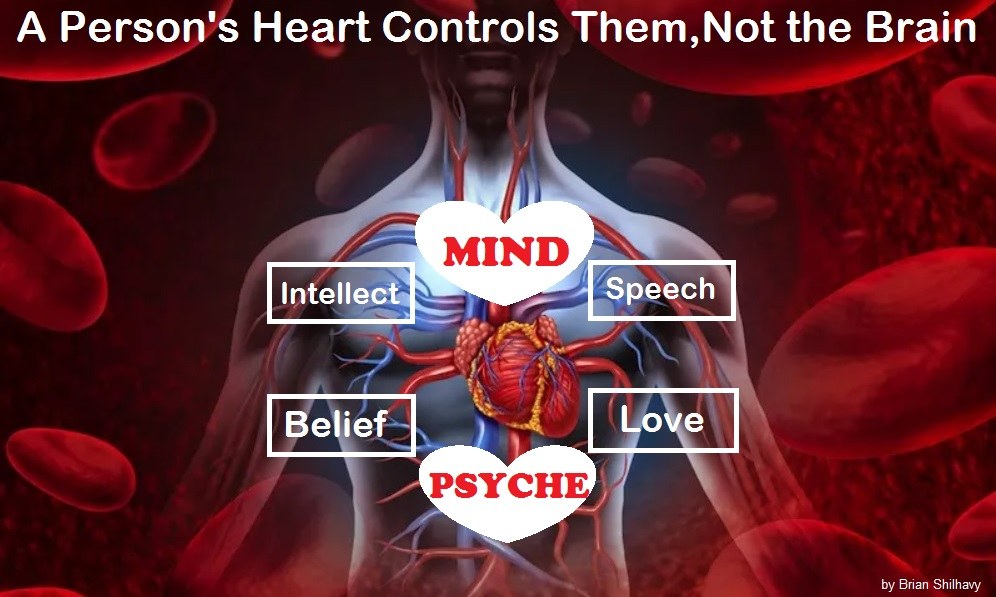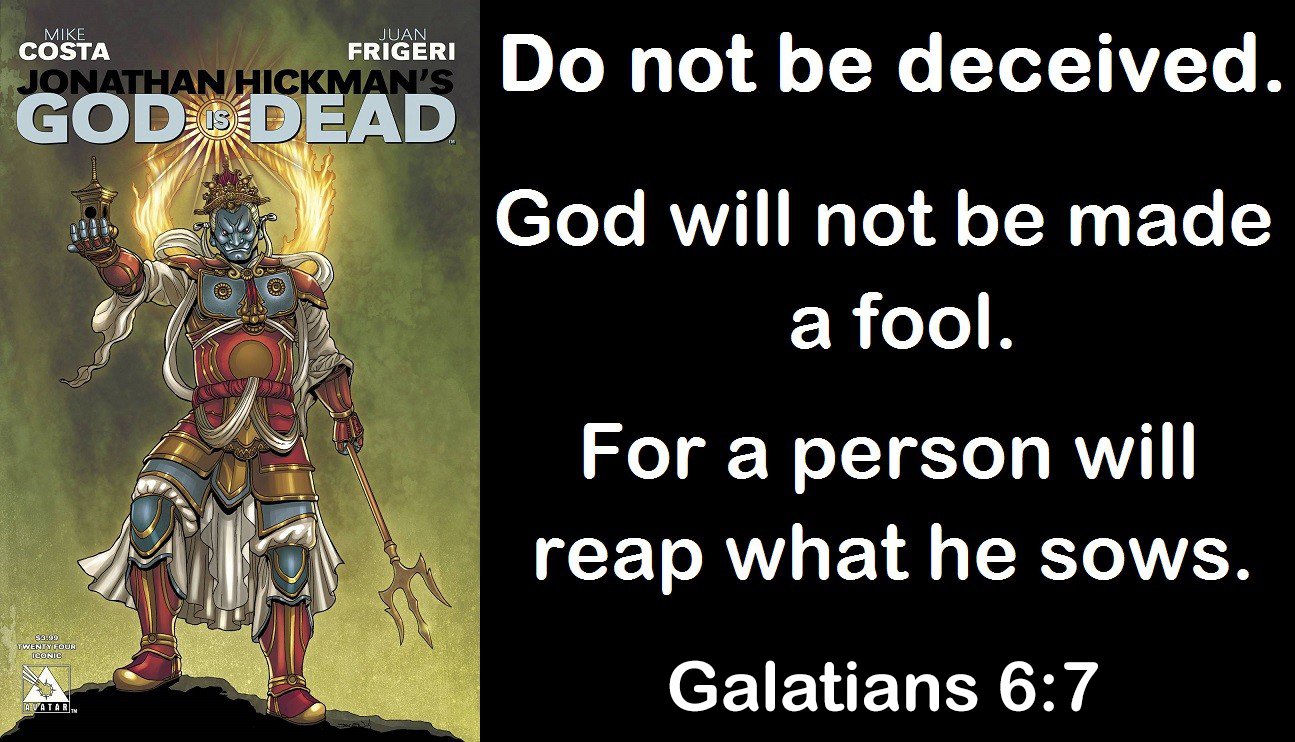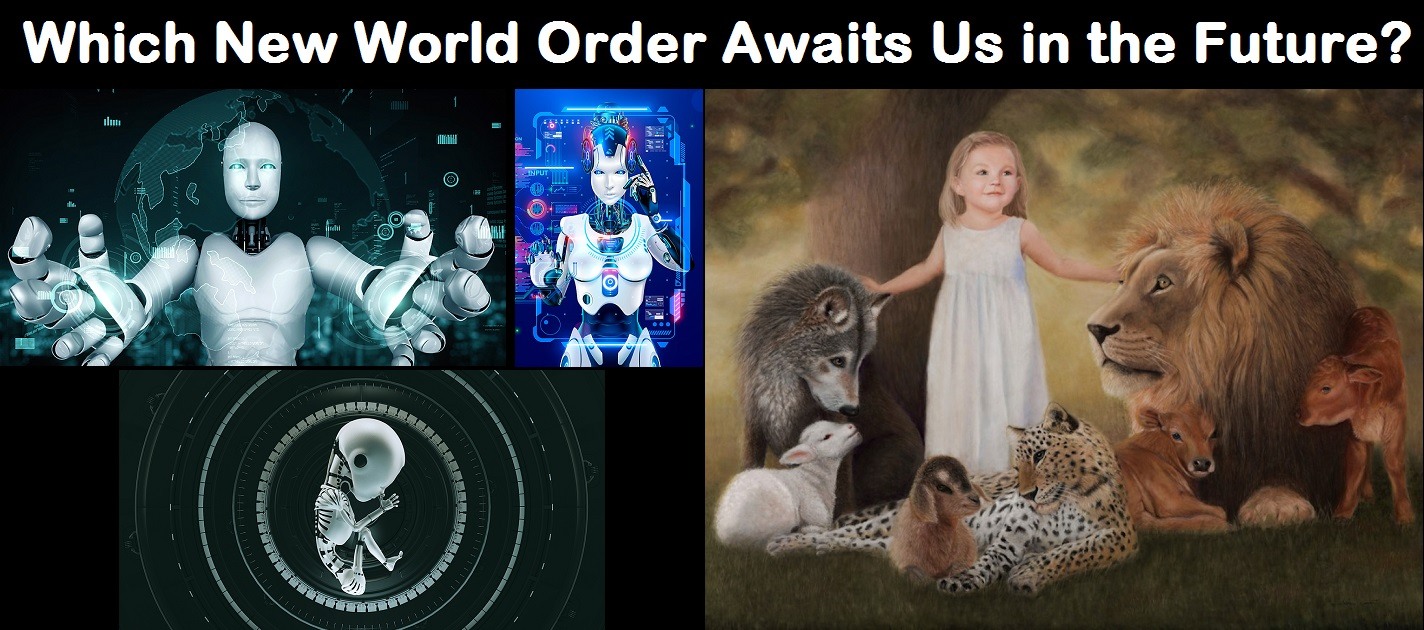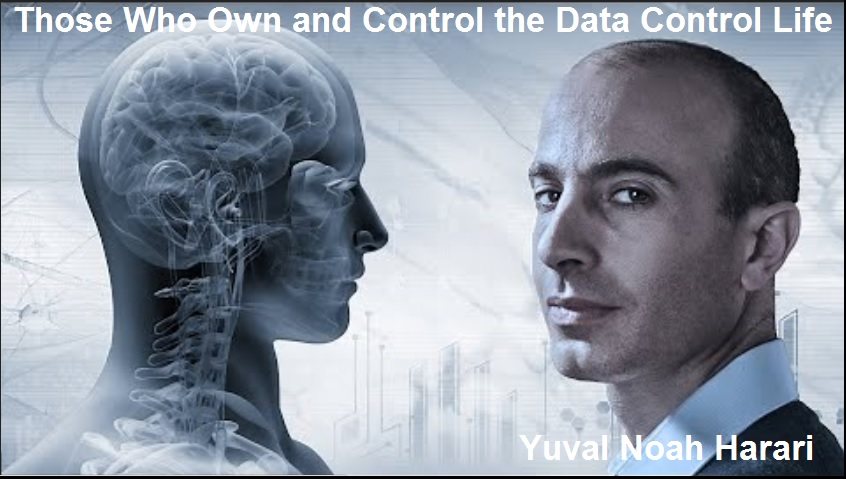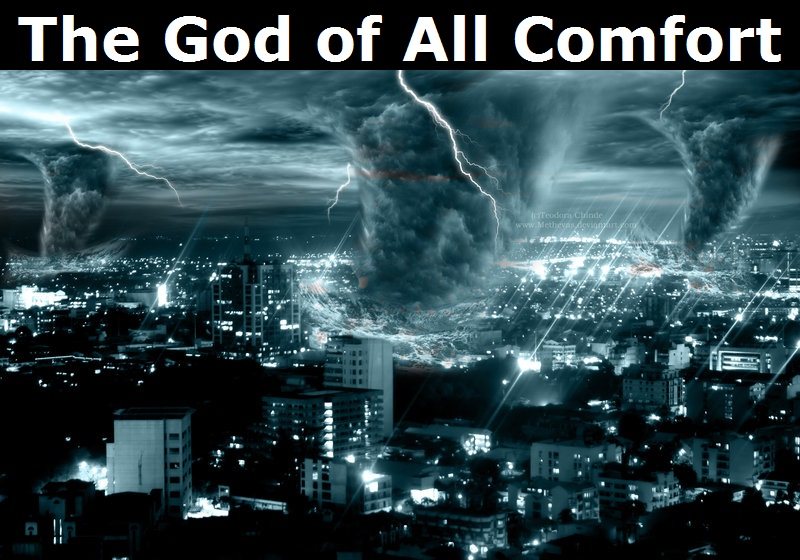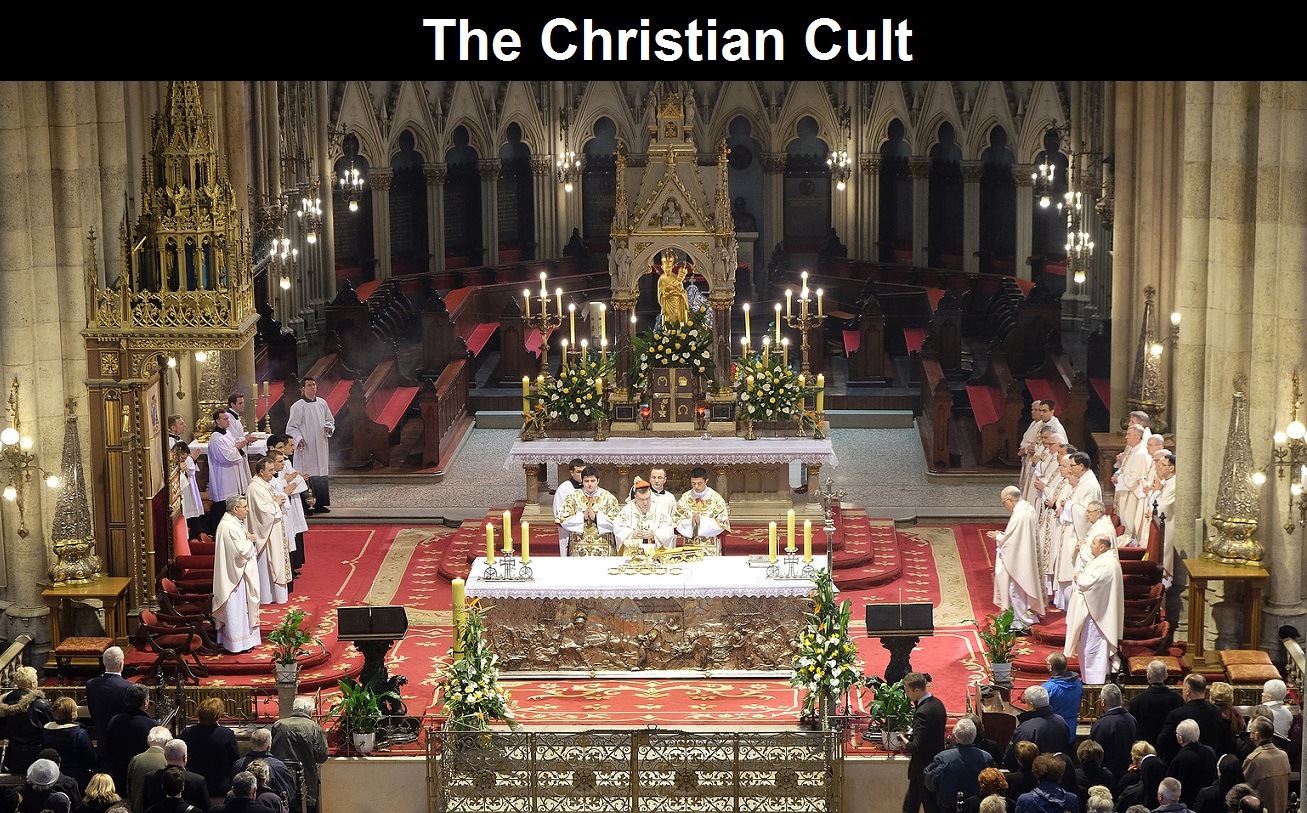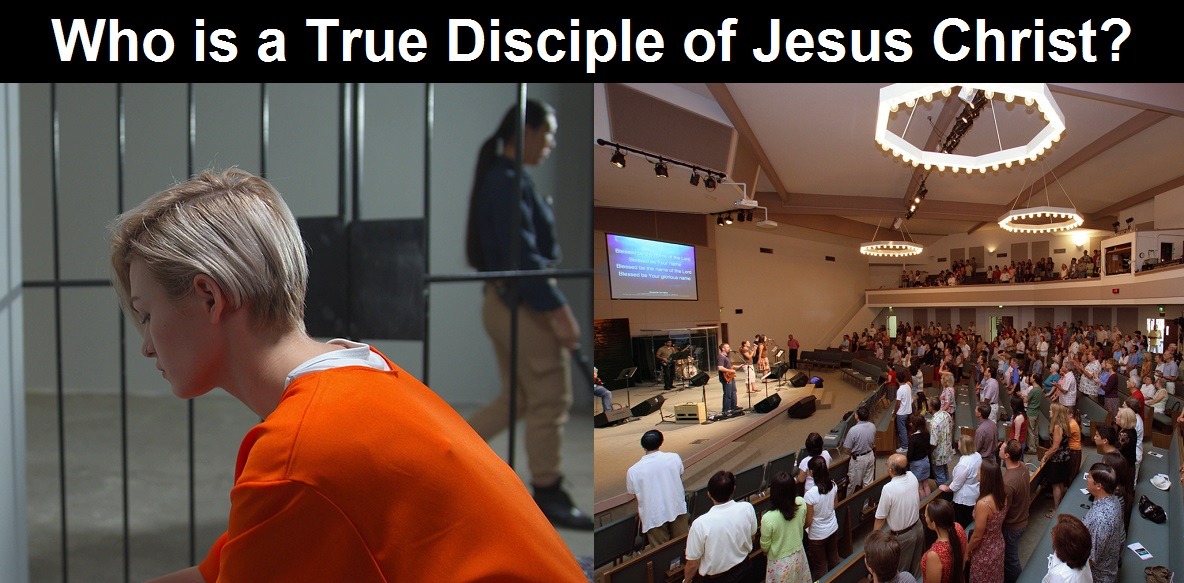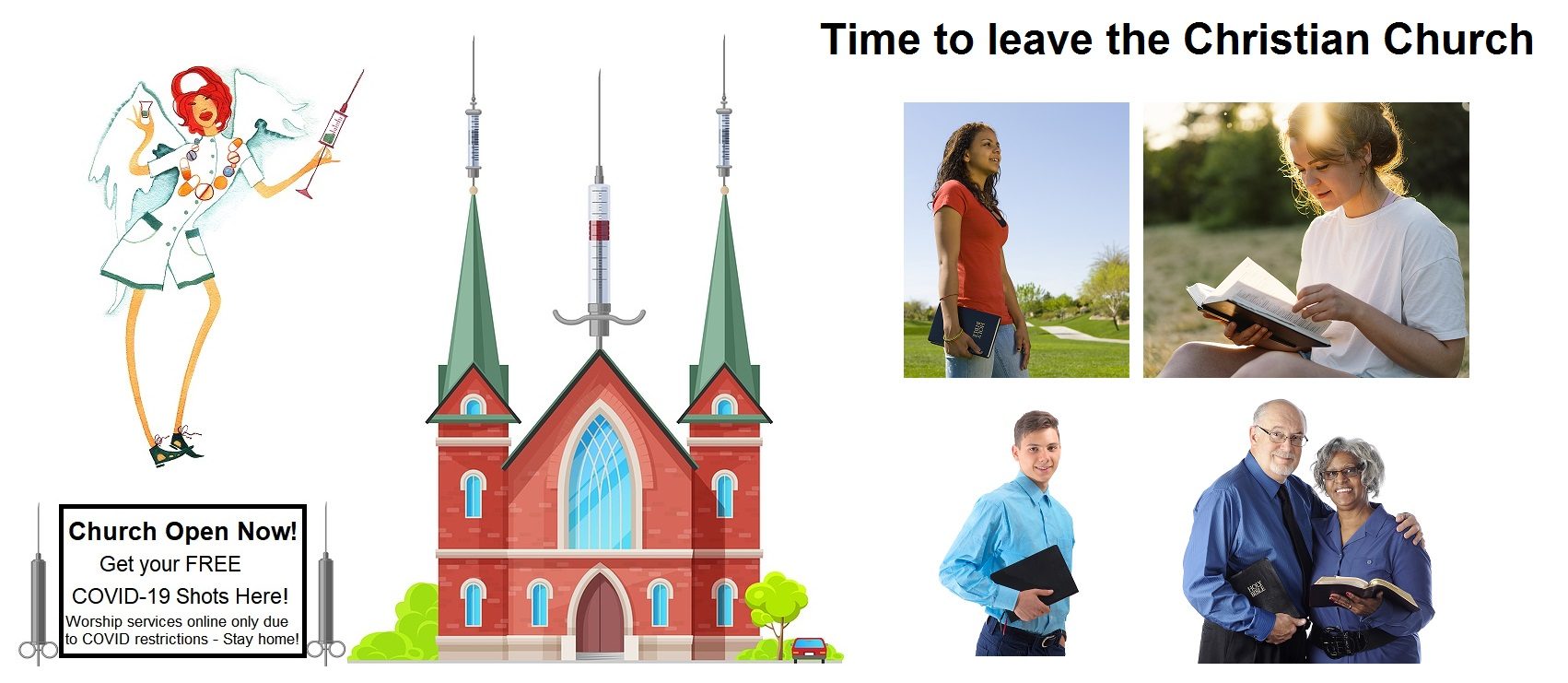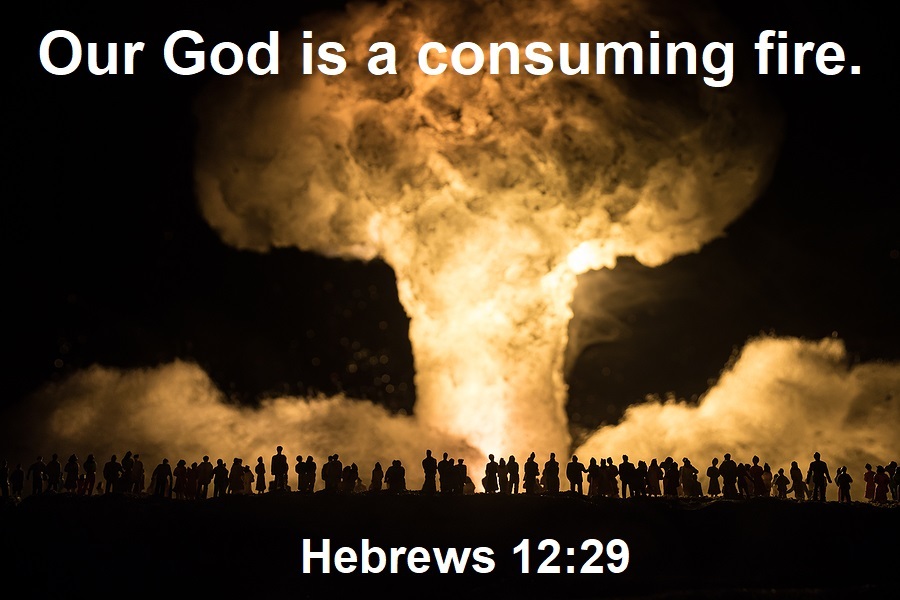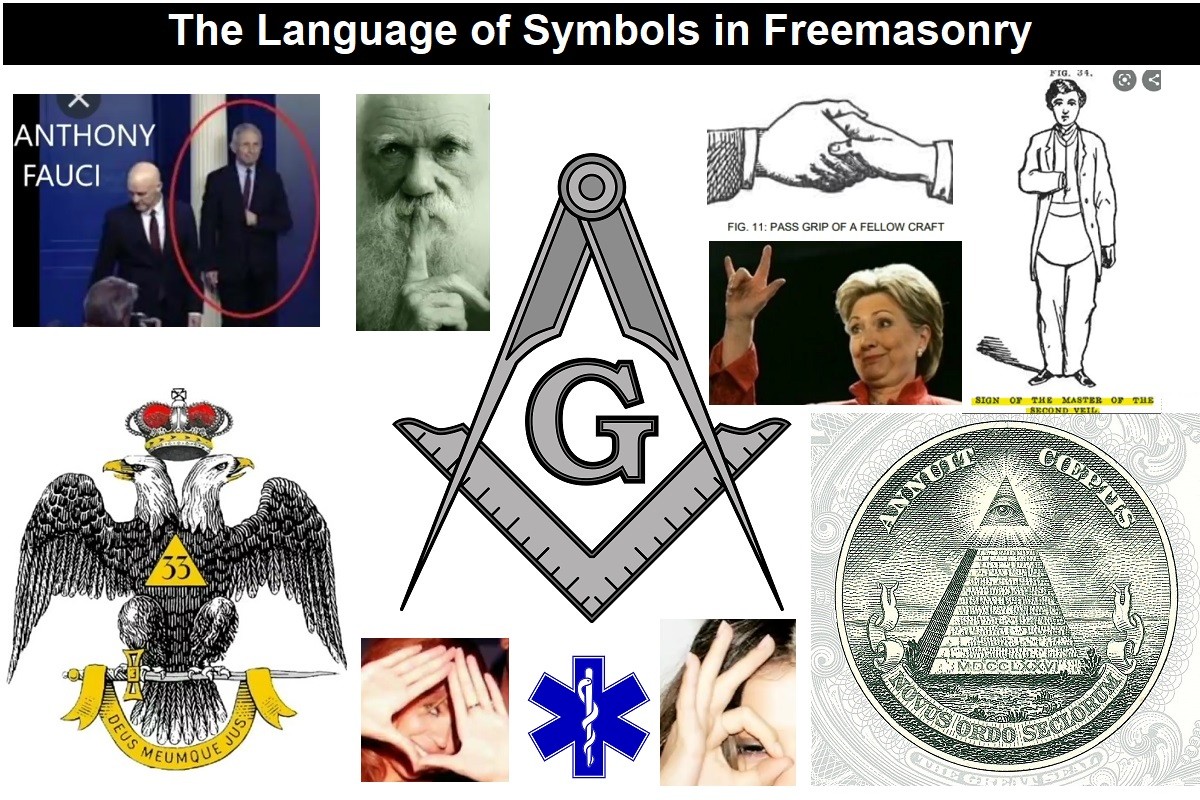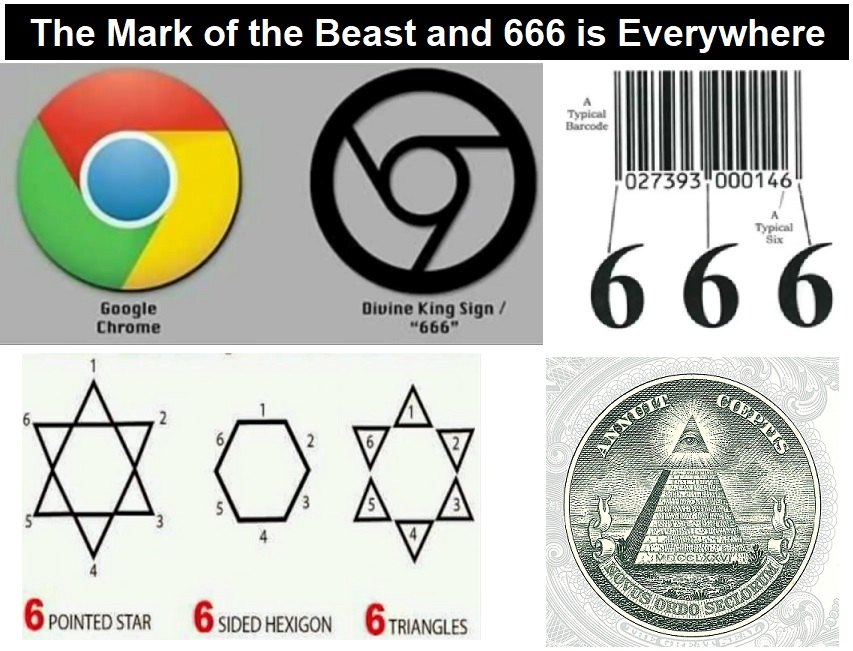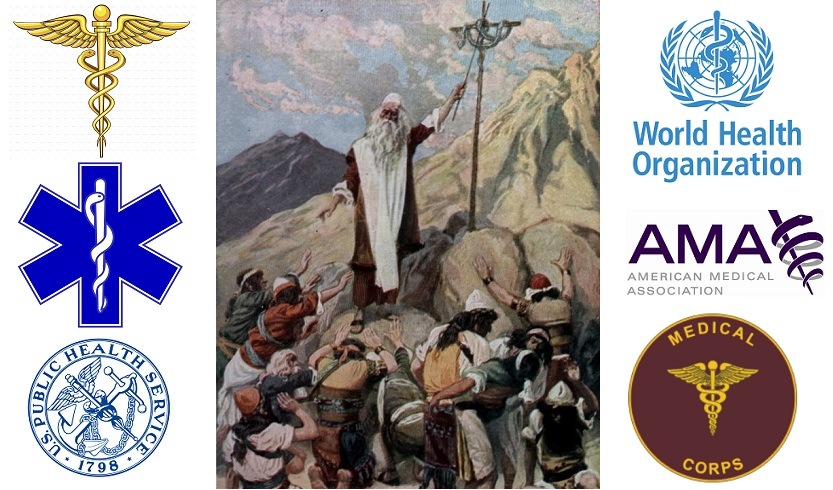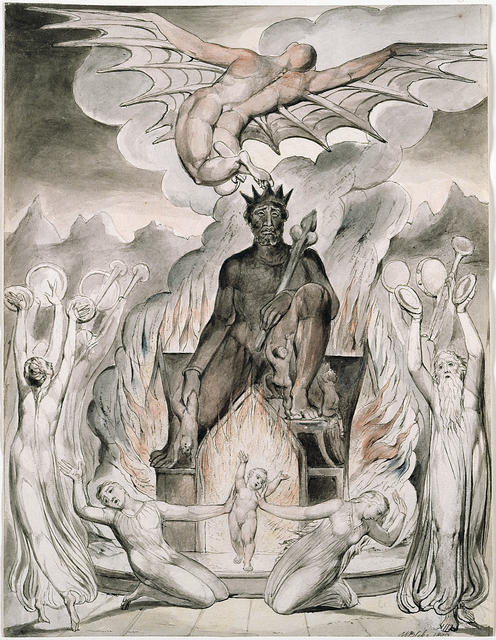 Having problems receiving our emails? See: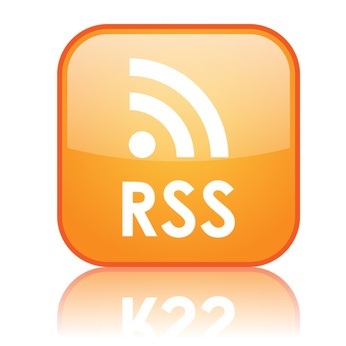 If our website is seized and shut down, find us on Telegram, as well as Bitchute and Odysee for further instructions about where to find us.
If you use the TOR Onion browser, here are the links and corresponding URLs to use in the TOR browser to find us on the Dark Web: Health Impact News, Vaccine Impact, Medical Kidnap, Created4Health, CoconutOil.com.
Published on January 16, 2023