by Brian Shilhavy
Health Impact News
Jeanne Lenzer, associate editor of the British Medical Journal, has published an investigative report showing how the U.S. Centers for Disease Control and Prevention (CDC) is not honest when publishing disclaimers in their studies stating that "they have no financial interests or other relationships with the manufacturers of commercial products."
This news does not come as a surprise to those of us in the alternative media, but it is significant that the report was published in one the world's most respected medical journals, the British Medical Journal. Lenzer explains why this is so significant:
The CDC's image as an independent watchdog over the public health has given it enormous prestige, and its recommendations are occasionally enforced by law.
She goes on to quote Marcia Angell, former editor in chief of the New England Journal of Medicine:
The CDC has enormous credibility among physicians, in no small part because the agency is generally thought to be free of industry bias. Financial dealings with biopharmaceutical companies threaten that reputation.
CDC Receives Millions of Dollars in Industry Gifts and Funding
Lenzer goes on to document in her investigative report how the CDC has been receiving millions of dollars in "industry gifts and funding" since at least 1983.
Despite the agency's disclaimer, the CDC does receive millions of dollars in industry gifts and funding, both directly and indirectly, and several recent CDC actions and recommendations have raised questions about the science it cites, the clinical guidelines it promotes, and the money it is taking.
Lenzer writes that in 1983 the CDC was "authorised" to accept this funding from pharmaceutical companies, and that in 1995 Congress actually passed legislation that was signed into law by President Bill Clinton "to encourage relationships between industry and the CDC."
Jeanne Lenzer's report in the BMJ gives several examples of how funding from the pharmaceutical industry probably effected the outcomes of research studies used to promote questionable drugs.
CDC Spends $4 Billion of Taxpayer Funds to Purchase Vaccines
Whiles Lenzer's report did not touch on the explosive topic of vaccines, we will remind our readers here of a few facts showing the obvious conflicts of interest within the CDC in overseeing vaccine safety, and setting vaccine policy.
The 2015 fiscal budget of the CDC is $6.6 billion, a decrease of $243 million from 2014. However, "Vaccines for Children" is the largest category within the budget, and it increased from $3.5 billion in 2014 to $4 billion in 2015, an increase of $514 million. So the American taxpayer, through the CDC, is forcibly purchasing $4 billion of vaccines from the pharmaceutical industry. (Source.)
Can we trust the CDC to give us accurate information regarding the efficacy and safety of vaccines?
Last year (2014) Dr. William Thompson of the CDC became a whistleblower and revealed that one of the key studies the CDC has used for years to make the claim that vaccines are safe and not linked to autism withheld key data that did not support their conclusion.
The mainstream media, with strong ties to the pharmaceutical industry themselves, basically ignored this story which should have been one of the top news stories of 2014.
Former CDC Director Julie Gerberding Becomes Head of Merck's Vaccine Division
Julie Gerberding was in charge of the Centers for Disease Control and Prevention (CDC) from 2002 to 2009, which includes the years the FDA approved the Merck Gardasil vaccine. Soon after she took over the CDC, she reportedly completely overhauled the agency's organizational structure, and many of the CDC's senior scientists and leaders either left or announced plans to leave. Some have claimed that almost all of the replacements Julie Gerberding appointed had ties to the vaccine industry.
Gerberding resigned from the CDC on January 20, 2009, and took over as the president of Merck's Vaccine division, a 5 billion dollar a year operation, and the supplier of the largest number of vaccines the CDC recommends (article here).
It was reported last month (May 2015) that Dr. Gerberding, now the executive vice president of pharmaceutical giant Merck, sold 38,368 of her shares in Merck stock for $2,340,064.32. She still holds 31,985 shares of the company's stock, valued at about $2 million. (Source.)
Can we trust what the government reports on vaccine efficacy and safety?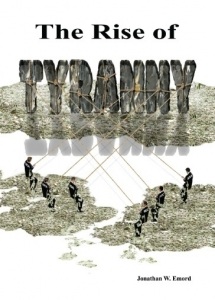 by Attorney Jonathan Emord
Free Shipping Available! 
Dr. Andrew Moulden: Every Vaccine Produces Harm
Retail: $13.99
Now: $9.99
Order Here.
Canadian physician Dr. Andrew Moulden provided clear scientific evidence to prove that every dose of vaccine given to a child or an adult produces harm. The truth that he uncovered was rejected by the conventional medical system and the pharmaceutical industry. Nevertheless, his warning and his message to America remains as a solid legacy of the man who stood up against big pharma and their program to vaccinate every person on the Earth.
Dr. Moulden died unexpectedly in November of 2013 at age 49.
Because of the strong opposition from big pharma concerning Dr. Moulden's research, we became concerned that the name of this brilliant researcher and his life's work had nearly been deleted from the internet. His reputation was being disparaged, and his message of warning and hope was being distorted and buried without a tombstone. This book summarizes his teaching and is a must-read for everyone who wants to learn the "other-side" of the vaccine debate that the mainstream media routinely censors.
Read Dr. Andrew Moulden: Every Vaccine Produces Harm on your mobile device or computer by ordering the eBook!

Say NO to Mandatory Vaccines T-Shirt
100% Pre-shrunk Cotton!
Make a Statement for Health Freedom!
Big Pharma and government health authorities are trying to pass laws mandating vaccines for all children, and even adults.
Show your opposition to forced vaccinations and support the cause of Vaccine Impact, part of the Health Impact News network.
Published on June 4, 2015