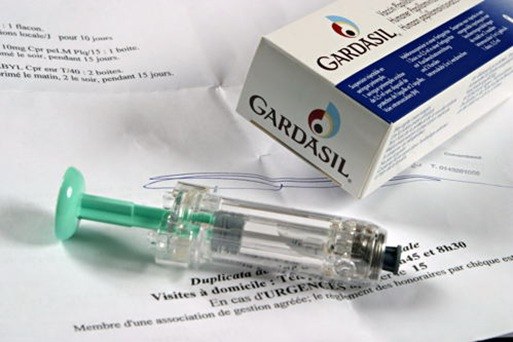 by Christina England
Health Impact News
It is a documented fact that since the introduction of the human papillomavirus vaccination (HPV) in 2006, there have been more reports of adverse reactions than with any other vaccine.
According to the WHO VigiAccess database, as of December 11, 2017, 81,340 reports of adverse reactions have been filed. These include 36,062 reports of nervous system disorders; 2,241 cardiac disorders (including 35 cardiac arrests); 460 POTS; over 3,000 seizures or epilepsy; 8,124 syncope; and 342 deaths.
Despite this evidence being recorded on the World Health Organization's own database, according to a recent press release, published by EurekAlert – The Global Source for Science News, the HPV vaccine is virtually 100% safe and effective, even 10 years after it was administered.
The press release published by the Medical College of Georgia stated that:
"A decade of data on hundreds of boys and girls who received the HPV vaccine indicates the vaccine is safe and effective long term in protecting against the most virulent strains of the virus, researchers report."
Toni Baker, a reporter known as a, "gifted, ethical communicator with superb news judgment," reported that Dr. Daron G. Ferris, the first author of the new study, and a leading professor at the university, told reporters that:
"The vaccine was virtually 100 percent effective in preventing disease in these young individuals."
Baker stated that, according to Ferris:
"No cases of disease related to these four HPV types were found in study participants, who received a three-dose regimen of the vaccine when they were ages 9-15 and sexually inactive"
While all of this information in the press release sounds extremely convincing, it is not until you reach the end of the report that you discover that this "new" research was actually funded by the manufacturer of the HPV vaccine Gardasil, Merck.
In other words, Ferris' report was not independent. In fact, according to my research, the majority of Ferris' research is not independent because other research, too, was funded by Merck.
See: Facing the Future, The Impact of HPV Vaccination on Adolescent Health – An Update of Clinical Trial Results With Preventative HPV Vaccines, presented by Daron G. Ferris, M.D., and Noninferiority of Antibody Response to Human Papillomavirus Type 16 in Subjects Vaccinated with Monovalent and Quadrivalent L1 Virus-Like Particle Vaccines by Daron G. Ferris et el.
Therefore, can any of his work be trusted? We have previously reported here at Health Impact News that much of the research supporting vaccines is corrupt and sponsored by the industry selling the vaccines. See:
Negative Gardasil Information Censorship in the United States
With a little bit of research, it is easy to see why negative information about Gardasil is censored in the U.S. The U.S. government has a huge conflict of interest, as it profits from the sale of vaccines, and Gardasil in particular.
The U.S. Centers for Disease Control (CDC) is tasked with vaccine safety, and yet it is also the largest purchaser of vaccines, spending over $4 billion annually to purchase vaccines.
Julie Gerberding was in charge of the CDC from 2002 to 2009, which includes the years the FDA approved the Merck Gardasil vaccine.
Soon after she took over the CDC, she reportedly completely overhauled the agency's organizational structure, and many of the CDC's senior scientists and leaders either left or announced plans to leave. Some have claimed that almost all of the replacements Julie Gerberding appointed had ties to the vaccine industry.
Gerberding resigned from the CDC on January 20, 2009, and took over as the president of Merck's Vaccine division, a 5 billion dollar a year operation, and the supplier of the largest number of vaccines the CDC recommends (article here).
It was reported in 2015 that Dr. Gerberding, now the executive vice president of pharmaceutical giant Merck, sold 38,368 of her shares in Merck stock for $2,340,064.32. She still holds 31,985 shares of the company's stock, valued at about $2 million.
Besides examples like this showing a clear conflict of interest between government agencies tasked with overseeing public health and vaccine safety and pharmaceutical companies, the National Institute of Health also holds patents on vaccines such as Gardasil, and earns royalties from the sale of vaccines.
Dr. Eric Suba tried to use the Freedom of Information Act to find out how much money the National Institute of Health (NIH) earned from the sale of Gardasil, but they refused to report the amount of revenue the government earns from this vaccine (although not denying they do earn royalties).
Leading Professionals Worldwide Have Growing Concerns About the HPV Vaccine
In September 2017, controversial filmmakers Meditel Productions and Yellow Entertainment, launched part one of their three-part documentary series titled Sacrificial Virgins, a film highlighting what the filmmakers perceive to be the dangers of the HPV vaccination.
The documentary, Sacrificial Virgins – Not for the Greater Good, written by Joan Shenton and directed by Andi Reiss, opened with powerful footage of Ruby, a once active 16-year-old, who was left almost totally paralysed after she received her first dose of the HPV vaccine.
Sacrificial Virgins portrays a powerful historical link between the hundreds of thousands of virgins, sacrificed for the greater good throughout history and what the narrator calls today's "modern day virgins," the young girls vaccinated with the HPV vaccination before they have become sexually active. The film portrayed powerful connotations from the onset.
According to the film's narrator, Ms. Shenton, the official incidence of adverse reactions from the HPV vaccine in the UK are the highest of any existing vaccine. In an interview, specialist in obstetrics and gynaecology Dr. Christian Fiala stated that:
"No one has shown that the HPV vaccine actually reduces the rate of cervical cancer but on the side effects side it is clear that we have a huge number of serious, really terrible side effects. Like, young girls being paralysed and actually condemned to death and even dying and we have seen death cases subsequent to HPV vaccine."
To further highlight the issues surrounding the vaccine, Ms. Shenton noted the work of the California-based molecular biologist, Professor Peter Deusberg, who had recently co-authored a paper challenging the use of vaccines in the fight against cervical cancer.
In an interview, she asked the professor whether or not there was a causal relationship between the human papillomavirus and cervical cancer, to which he replied: "Absolutely not, no."
Picking up on what Professor Deusberg had said in his interview, Dr. Fiala highlighted an extremely important issue, which appears to have been overlooked by the vaccine's manufacturer. He stated that:
"As long as we have no proof that cervical cancer is caused by the HPV, as long as we only have an association, it is fundamentally useless to vaccinate against HPV because the chances are the cervical cancer is not caused by HPV, in which case, the cancer will occur whether there is HPV or not."
Despite information being provided by independent researchers, stating that HPV vaccines are unsafe and do not even protect against cervical cancer, the HPV vaccine is now being recommended not only for young girls but also young boys, adult women and more recently, homosexual men.
Homosexual Men to Receive HPV Vaccines in England
According to a report published in May 2016, the UK government confirmed that from June 2016, all gay men would be offered HPV vaccines in England for the first time because it was believed that they had been left vulnerable by a heterosexual-focused approach.
PinkNews, who published the report, wrote:
"However, an obvious logical flaw in the 'herd immunity' plan left gay men vulnerable: as they have sex with each other and not women, they were effectively left without any protection from HPV.

Public Health Minister Jane Ellison has announced today that the vaccine will be available to gay men in England as part of a pilot scheme.

Up to 40,000 gay and bisexual men attending genitourinary medicine (GUM) clinics will be offered the HPV vaccine under the pilot scheme."
Their report was confirmed by Parliament UK, who stated that:
"The Joint Committee on Vaccination and Immunisation (JCVI) provides advice and recommendations on vaccinations to the UK Health departments.  It has undertaken a recent review of the current schedule of vaccination for HPV with a specific reference to, amongst other issues, extending the vaccine to those not currently offered, for example men who have sex with men.

The JCVI published its final statement following this review in November 2015. This concluded that a targeted HPV vaccination programme for MSM who attend sexual health and HIV clinics should be undertaken, provided that the vaccine could be procured at a cost-effective price."
They continued that:
"Given the evidence available and the modelling work undertaken JCVI advises that a targeted HPV vaccination programme for MSM aged up to 45 who attend GUM and HIV clinics should be undertaken, subject to procurement of the vaccine and delivery of the programme at a cost-effective price. Work is required by DH, PHE, local government and NHS England to identify the commissioning arrangements and potential routes for delivery of any programme to vaccinate MSM, and JCVI understands that this work may be challenging.

Prisoners who are MSM should also be able to access the HPV vaccine through prison sexual health services and transgender women should also be eligible.

JCVI considers that there may be considerable benefit in offering the HPV vaccine to other individuals who have a similar risk profile to that seen in the 16 to 40-year-old GUM attending MSM population, including some MSM over 45, sex workers, HIV+ve women, and HIV+ve men. Clinicians are able to offer vaccinations outside of the national programme using individual clinical judgement, and HPV vaccination could therefore be considered for such individuals on a case-by-case basis. Following the meeting, the Department of Health has agreed to consider this from a national perspective alongside the advice of the Committee on the vaccination of MSM up to 45 years of age who attend GUM and HIV services, and will report back to the Committee at a future date."
Concerned by our investigations, we asked a nurse who is currently employed in a sexual health clinic for the NHS for her opinion.
The nurse, who wanted to remain anonymous, told Health Impact News that:
"The gay men at our clinic are currently being vaccinated with the both the hepatitis A vaccine and the hepatitis B vaccine. As there is no information to support the fact that it is safe to vaccinate patients with the HPV vaccine alongside these other vaccinations, I am concerned for their safety."
She explained that after doing her own research, she is concerned by the fact that all of these vaccinations contain aluminum and is unsure whether or not offering all of these vaccinations together would be dangerous.
We believe that she is right to be concerned, especially as, according to information provided, the men will receive more than one dose of each of these vaccinations.
Leaving a lucrative career as a nephrologist (kidney doctor), Dr. Suzanne Humphries is now free to actually help cure people.
In this autobiography she explains why good doctors are constrained within the current corrupt medical system from practicing real, ethical medicine.
One of the sane voices when it comes to examining the science behind modern-day vaccines, no pro-vaccine extremist doctors have ever dared to debate her in public.
Medical Doctors Opposed to Forced Vaccinations – Should Their Views be Silenced?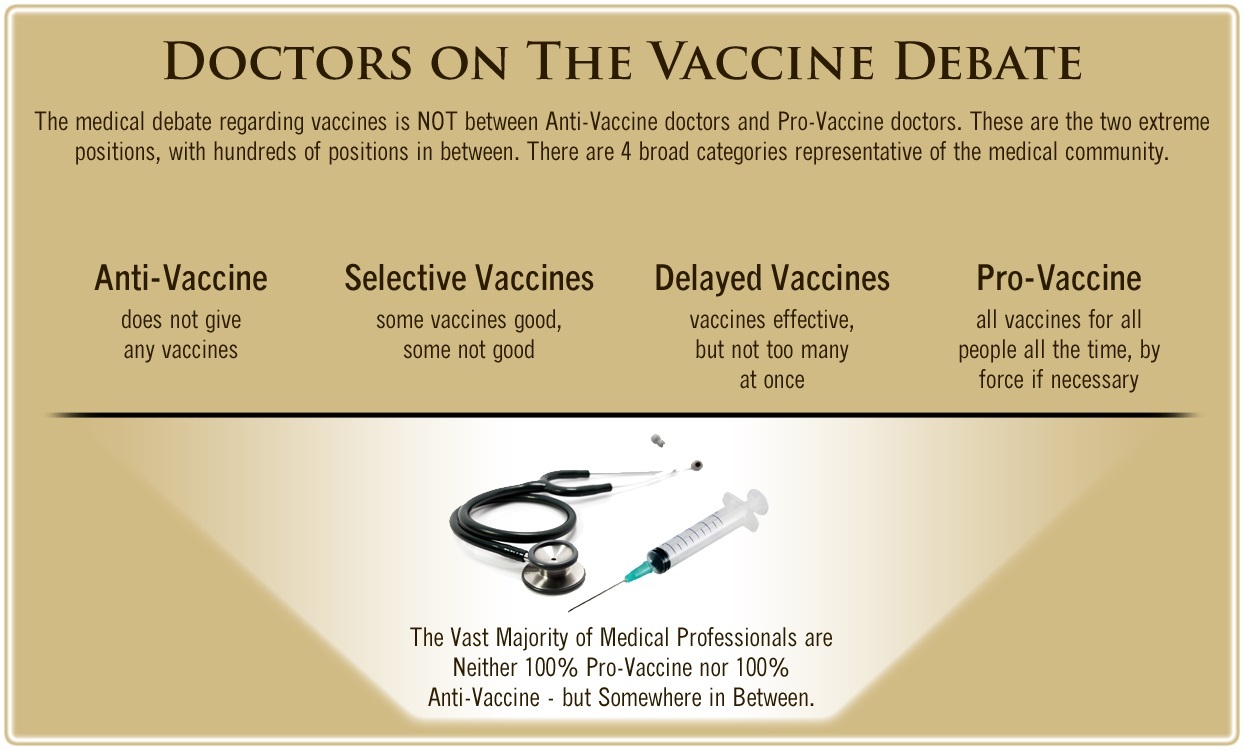 One of the biggest myths being propagated in the compliant mainstream media today is that doctors are either pro-vaccine or anti-vaccine, and that the anti-vaccine doctors are all "quacks."
However, nothing could be further from the truth in the vaccine debate. Doctors are not unified at all on their positions regarding "the science" of vaccines, nor are they unified in the position of removing informed consent to a medical procedure like vaccines.
The two most extreme positions are those doctors who are 100% against vaccines and do not administer them at all, and those doctors that believe that ALL vaccines are safe and effective for ALL people, ALL the time, by force if necessary.
Very few doctors fall into either of these two extremist positions, and yet it is the extreme pro-vaccine position that is presented by the U.S. Government and mainstream media as being the dominant position of the medical field.
In between these two extreme views, however, is where the vast majority of doctors practicing today would probably categorize their position. Many doctors who consider themselves "pro-vaccine," for example, do not believe that every single vaccine is appropriate for every single individual.
Many doctors recommend a "delayed" vaccine schedule for some patients, and not always the recommended one-size-fits-all CDC childhood schedule. Other doctors choose to recommend vaccines based on the actual science and merit of each vaccine, recommending some, while determining that others are not worth the risk for children, such as the suspect seasonal flu shot.
These doctors who do not hold extreme positions would be opposed to government-mandated vaccinations and the removal of all parental exemptions.
In this article, I am going to summarize the many doctors today who do not take the most extremist pro-vaccine position, which is probably not held by very many doctors at all, in spite of what the pharmaceutical industry, the federal government, and the mainstream media would like the public to believe.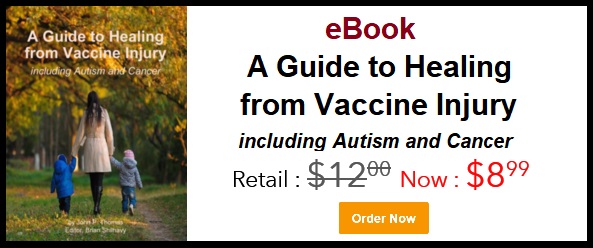 Published on December 21, 2017