Robert F. Kennedy, Jr. and World Mercury Project Issue Report Regarding New Evidence of Ongoing Corruption and Scientific Misconduct at CDC
Kennedy hopes new evidence and a fresh look at criminal misconduct will result in law enforcement action, rigorous and transparent vaccine safety science, and safer vaccines.
FOR IMMEDIATE RELEASE, September 18, 2017
Contact: Lyn Redwood, 202-810-1826,
Washington, DC – In a new report released today, Robert F. Kennedy, Jr. and his team outlined various criminal acts on the part of employees and consultants for the Centers for Disease Control and Prevention (CDC) whose questionable ethics and scientific fraud have resulted in untrustworthy vaccine safety science.
Among other information, Kennedy has found additional evidence of criminal activity by the CDC consultant, Poul Thorsen, the author and principal coordinator of multiple CDC studies exonerating the mercury-based preservative thimerosal in the development of autism.
The new evidence, recently uncovered by the World Mercury Project, shows that Thorsen and his collaborators did not obtain permission from an Institutional Review Board (IRB) to conduct their research, which was published in the New England Journal of Medicine in 2002 and Pediatrics in 2003.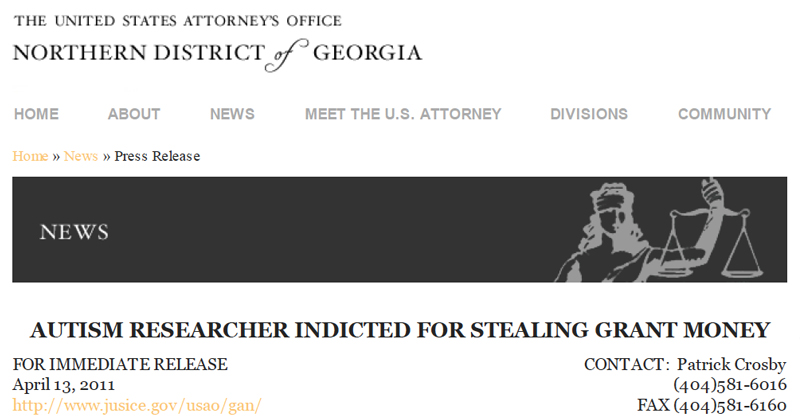 In 2011, The Department of Justice indicted Thorsen on 22 counts of wire fraud and money laundering for stealing over $1 million in CDC grant money earmarked for autism research. The product of Thorsen's work for CDC was a series of fraud-tainted articles on Danish autism rates that, today, form the backbone of the popular orthodoxy that vaccines don't cause autism.
In 2009, when CDC discovered that Thorsen never applied for the IRB approvals, staff did not report the errors or retract the studies. Rather, FOIA documents show that CDC supervisors ignored the missteps and covered up the illegal activity.
This misconduct undermines the legitimacy of these studies which were used to refute vaccine injury claims in the National Vaccine Injury Compensation Program (NVICP). The studies were also used in the NVICP's "Omnibus Proceeding" to dismiss 5000 petitions by families who claimed that their children had developed autism from vaccines. These claims, if settled in the claimants' favor, would have resulted in payouts totaling an estimated $10 billion.
Robert F. Kennedy, Jr., Chairman, stated, "World Mercury Project calls upon Attorney General Jeff Sessions to extradite Thorsen back to the U.S. to face prosecution. We also call upon Secretary of Health and Human Services Dr. Tom Price to retract the Thorsen-affiliated autism research papers that are the fruit of illegally conducted research."
Read the full press release at WorldMercuryProject.com.
Leaving a lucrative career as a nephrologist (kidney doctor), Dr. Suzanne Humphries is now free to actually help cure people.
In this autobiography she explains why good doctors are constrained within the current corrupt medical system from practicing real, ethical medicine.
One of the sane voices when it comes to examining the science behind modern-day vaccines, no pro-vaccine extremist doctors have ever dared to debate her in public.
Medical Doctors Opposed to Forced Vaccinations – Should Their Views be Silenced?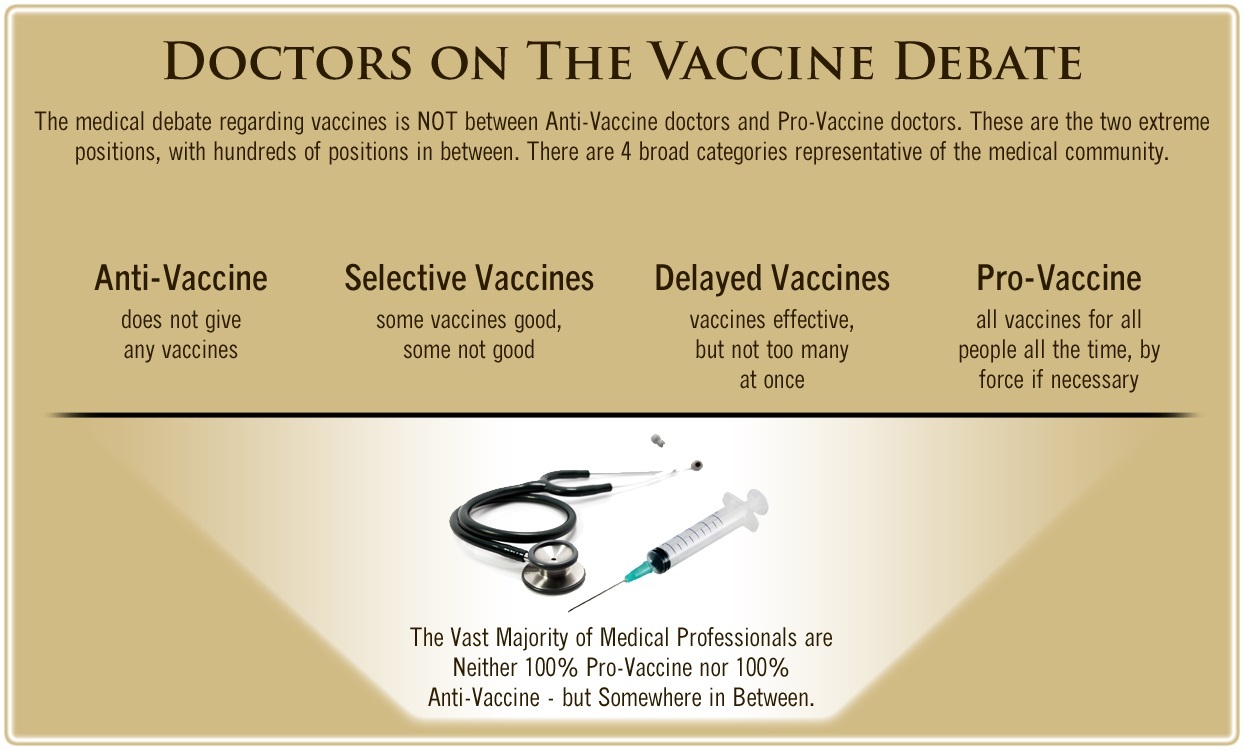 One of the biggest myths being propagated in the compliant mainstream media today is that doctors are either pro-vaccine or anti-vaccine, and that the anti-vaccine doctors are all "quacks."
However, nothing could be further from the truth in the vaccine debate. Doctors are not unified at all on their positions regarding "the science" of vaccines, nor are they unified in the position of removing informed consent to a medical procedure like vaccines.
The two most extreme positions are those doctors who are 100% against vaccines and do not administer them at all, and those doctors that believe that ALL vaccines are safe and effective for ALL people, ALL the time, by force if necessary.
Very few doctors fall into either of these two extremist positions, and yet it is the extreme pro-vaccine position that is presented by the U.S. Government and mainstream media as being the dominant position of the medical field.
In between these two extreme views, however, is where the vast majority of doctors practicing today would probably categorize their position. Many doctors who consider themselves "pro-vaccine," for example, do not believe that every single vaccine is appropriate for every single individual.
Many doctors recommend a "delayed" vaccine schedule for some patients, and not always the recommended one-size-fits-all CDC childhood schedule. Other doctors choose to recommend vaccines based on the actual science and merit of each vaccine, recommending some, while determining that others are not worth the risk for children, such as the suspect seasonal flu shot.
These doctors who do not hold extreme positions would be opposed to government-mandated vaccinations and the removal of all parental exemptions.
In this article, I am going to summarize the many doctors today who do not take the most extremist pro-vaccine position, which is probably not held by very many doctors at all, in spite of what the pharmaceutical industry, the federal government, and the mainstream media would like the public to believe.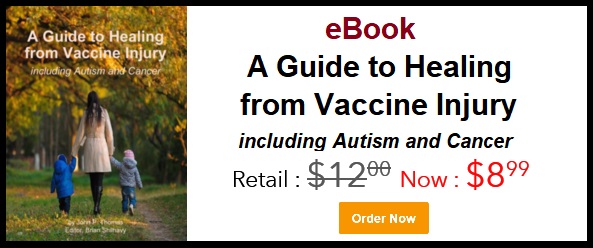 Published on September 18, 2017