Science Teacher May Be Disciplined for Urging Students Be Informed of Vaccination Risks
by Kate Raines
The Vaccine Reaction
In March 2015, science teacher Timothy Sullivan approached public health nurses administering vaccines to high school students at his school in Waterford, Ontario, Canada and asked whether they had appropriately informed the students about the potential risks of the shots they were giving. He noted that the teenagers were required to give informed consent and the nurses, therefore, had the obligation to make sure they were fully informed. [1]
Mr. Sullivan also made the point that, "some of the components in the vaccines were deemed 'toxic' in his science lab." The nurse allegedly answered that they alerted parents and teens about common vaccine risks like fever or soreness at the injection site and she claimed that "a screening tool allows nurses to assess if there are any underlying conditions that would trigger a more serious reaction among students" and added that "the risk of death from receiving a vaccine is so very, very rare." [1]
Who Decides What Facts Can or Cannot Be Taught?
The complaints against Mr. Sullivan appear to have focused on how disruptive his comments were to the planned vaccination event rather than the accuracy or inaccuracy of his views. The reality of vaccine risks for death and serious side effects has been acknowledged by the U.S. Centers for Disease Control (CDC), the World Health Organization (WHO), and the U.S. National Institutes of Health (NIH). All of these organizations have stated that vaccines may cause adverse reactions and death in a small percentage of patients. According to the CDC, "although immunization has successfully reduced the incidence of vaccine-preventable diseases, vaccination can cause both minor and, rarely, serious side effects." [2]
The CDC acknowledges the "possible" though "rare" association between "hepatitis B vaccine and anaphylaxis; measles vaccine and a) thrombocytopenia and b) possible risk for death resulting from anaphylaxis or disseminated disease in immunocompromised persons; diphtheria and tetanus toxoids and pertussis vaccine (DTP) and chronic encephalopathy; and tetanus-toxoid-containing vaccines and a) Guillain-Barre syndrome, b) brachial neuritis, and c) possible risk for death resulting from anaphylaxis." [2]
An article from the journal Vaccine, published on the NIH website, stresses that vaccines are safe for most people, but admits there are "cases where a known or plausible theoretical risk of death following vaccination exists [that may] include anaphylaxis, vaccine-strain systemic infection after administration of live vaccines to severely immunocompromised persons, intussusception after rotavirus vaccine, Guillain-Barré syndrome after inactivated influenza vaccine, fall-related injuries associated with syncope after vaccination, yellow fever vaccine-associated viscerotropic disease or associated neurologic disease, serious complications from smallpox vaccine including eczema vaccinatum, progressive vaccinia, postvaccinal encephalitis, myocarditis, and dilated cardiomyopathy, and vaccine-associated paralytic poliomyelitis from oral poliovirus vaccine." [3]
In the case of Mr. Sullivan, he claims to be not so much against vaccines as for the concept of informed consent, although after acquiring the package inserts pertaining to the vaccinations being administered to the students, he said he found it "embarrassing really that I didn't know about the effects as a parent, as a teacher, as a biology teacher. I was unaware of the severity of some of the side-effects."
Mr. Sullivan has now been found guilty of professional misconduct by the disciplinary board of the Ontario College of Teachers. [4] With the conviction of Mr. Sullivan, the college is asking for penalties including a formal reprimand, a month-long suspension, and completion of an anger management course.
In deciding on the penalty phase, the board could strip Mr. Sullivan of his teaching certificate and impose fines of up to $5,000. The complaint against Mr. Sullivan holds that he was out of line in addressing the students, and that it is a parent's place, not a teacher's to address vaccine concerns. Mr. Sullivan said,
"I teach science. You don't just teach one side of the story." [5]
Read the full article at TheVaccineReaction.org.
References:
1 Alphonso C. Ontario teacher facing professional misconduct charges for anti-vaccine rhetoric . The Globe and Mail Feb. 21, 2017.
2 U.S. Centers for Disease Control and Prevention. Update: Vaccine Side Effects, Adverse Reactions, Contraindications, and Precautions Recommendations of the Advisory Committee on Immunization Practices (ACIP). MMWR Sept. 6, 1996/45(RR-12);1-35.
3 Miller ER. Deaths following vaccination: What does the evidence show?Vaccine June 26, 2015.
4 Casey L. Teacher Found Guilty in Anti-Vaccine Case. Canadian Press Feb. 22, 2017.
5 Brait E. Ontario teacher allegedly told students vaccines can lead to death. The Star Feb. 21, 2017.
Leaving a lucrative career as a nephrologist (kidney doctor), Dr. Suzanne Humphries is now free to actually help cure people.
In this autobiography she explains why good doctors are constrained within the current corrupt medical system from practicing real, ethical medicine.
One of the sane voices when it comes to examining the science behind modern-day vaccines, no pro-vaccine extremist doctors have ever dared to debate her in public.
Medical Doctors Opposed to Forced Vaccinations – Should Their Views be Silenced?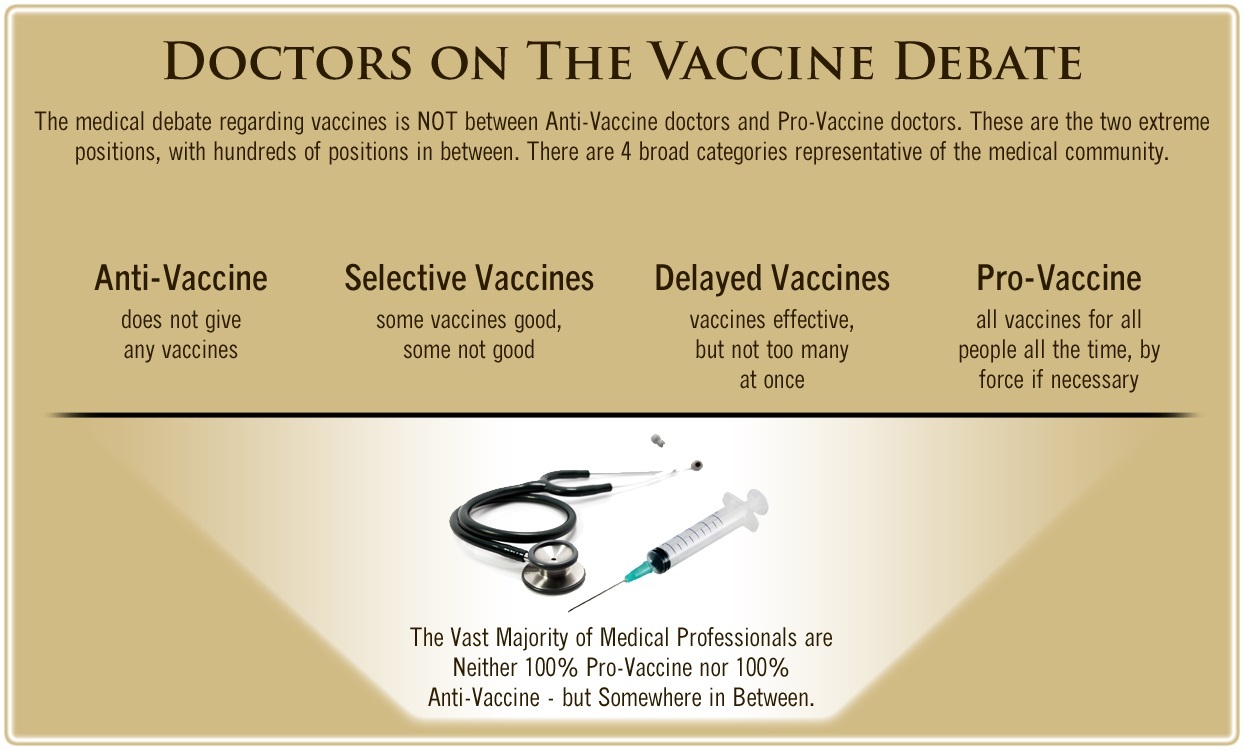 One of the biggest myths being propagated in the compliant mainstream media today is that doctors are either pro-vaccine or anti-vaccine, and that the anti-vaccine doctors are all "quacks."
However, nothing could be further from the truth in the vaccine debate. Doctors are not unified at all on their positions regarding "the science" of vaccines, nor are they unified in the position of removing informed consent to a medical procedure like vaccines.
The two most extreme positions are those doctors who are 100% against vaccines and do not administer them at all, and those doctors that believe that ALL vaccines are safe and effective for ALL people, ALL the time, by force if necessary.
Very few doctors fall into either of these two extremist positions, and yet it is the extreme pro-vaccine position that is presented by the U.S. Government and mainstream media as being the dominant position of the medical field.
In between these two extreme views, however, is where the vast majority of doctors practicing today would probably categorize their position. Many doctors who consider themselves "pro-vaccine," for example, do not believe that every single vaccine is appropriate for every single individual.
Many doctors recommend a "delayed" vaccine schedule for some patients, and not always the recommended one-size-fits-all CDC childhood schedule. Other doctors choose to recommend vaccines based on the actual science and merit of each vaccine, recommending some, while determining that others are not worth the risk for children, such as the suspect seasonal flu shot.
These doctors who do not hold extreme positions would be opposed to government-mandated vaccinations and the removal of all parental exemptions.
In this article, I am going to summarize the many doctors today who do not take the most extremist pro-vaccine position, which is probably not held by very many doctors at all, in spite of what the pharmaceutical industry, the federal government, and the mainstream media would like the public to believe.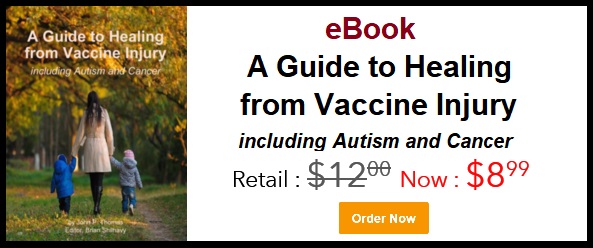 Published on March 14, 2017