by Brian Shilhavy
Editor, Health Impact News
Last month (May, 2018) we published a report from the vaccine marketing trade publication, Fierce Pharma, that Merck's sales this year were beating financial forecasts, primarily due to its entrance into the China market for its top-selling Gardasil HPV vaccine. See:
Fierce Pharma reported at that time that the Gardasil vaccine was fast-tracked for approval into the China market:
Late last month, the Chinese FDA granted Gardasil 9 a conditional approval only nine days into a review.
Now, Fierce Pharma is reporting that Gardasil's acceptance into the China market has produced instant billionaires.
Jiang Rensheng, chairman of Zhifei Biological Products, which holds Chinese marketing rights to the two HPV vaccines, boasted a net worth of about $4.6 billion Wednesday as share price gains swelled the value of his stake, according to Bloomberg. That ranked him the 41st richest in China, and 415th on the worldwide Bloomberg Billionaires Index—and the latest drug entrepreneur to ride a growing company into the ranks of the world's richest.

Zhifei saw its stock price more than double from about 20 Chinese yuan ($3) last May, when Gardasil cleared local regulatory review, to more than 46 yuan Wednesday, just a few weeks after the newer version of that HPV shot, Gardasil 9, snagged its own nod. Jiang and his son, Jiang Lingfeng, who's also Zhifei's vice general manager, together hold a 60% stake in Zhifei.

The share price jump also boosted the wealth of former vice chairman Wu Guanjiang, to $1.5 billion. Wu, together with his wife, held 13.4% of Zhifei's stock. That number might have been larger before, because Wu is in the process of reducing his stake in the company, according to regulatory filings.

The Zhifei wealth shows the power of an emerging market win for a drugmaker. Biopharma companies have fed the personal wealth of their founders not just in developed worlds but in up-and-coming countries like China and India.
China's acceptance of the Gardasil vaccine is the exact opposite of how most other countries of the world are treating the vaccine, as lawsuits increase outside the U.S., and some foreign governments are no longer recommending the vaccine due to the dangerous side effects.
Will many of China's young women need to suffer serious debilitating health problems before the Chinese government reconsiders its decision?
Read the full article at FiercePharma.
Leaving a lucrative career as a nephrologist (kidney doctor), Dr. Suzanne Humphries is now free to actually help cure people.
In this autobiography she explains why good doctors are constrained within the current corrupt medical system from practicing real, ethical medicine.
One of the sane voices when it comes to examining the science behind modern-day vaccines, no pro-vaccine extremist doctors have ever dared to debate her in public.
Medical Doctors Opposed to Forced Vaccinations – Should Their Views be Silenced?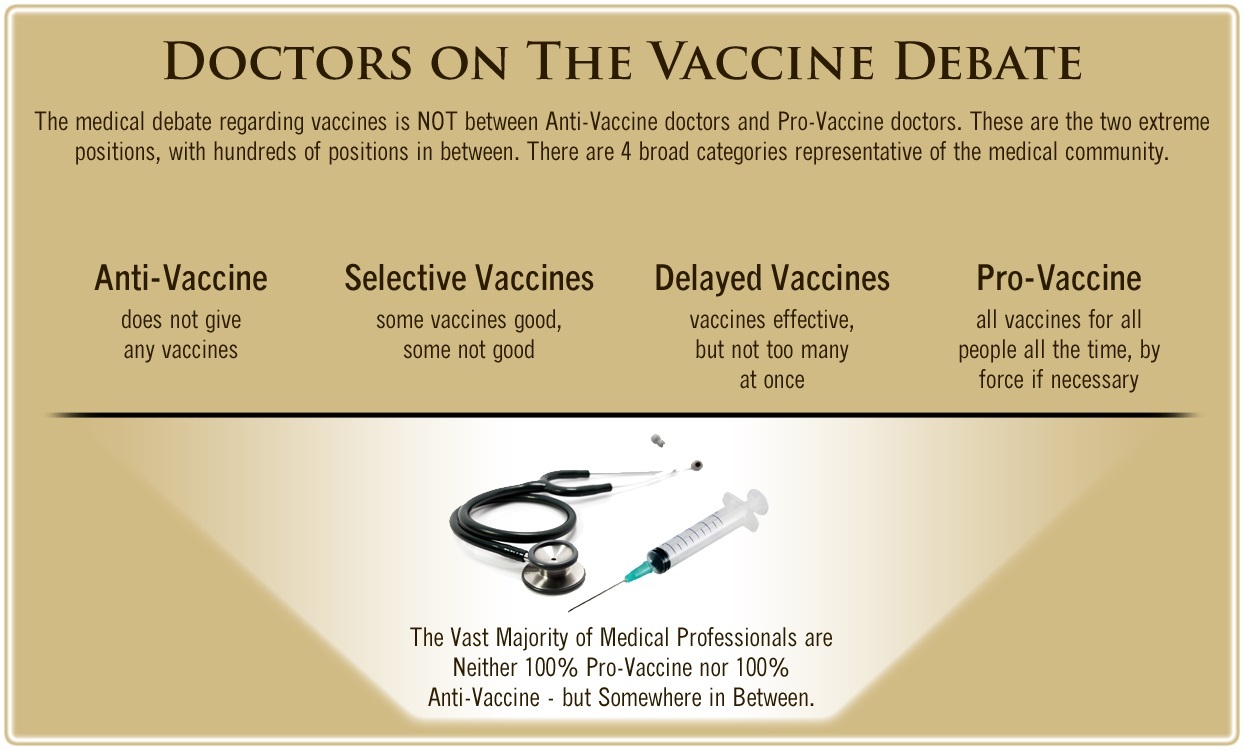 One of the biggest myths being propagated in the compliant mainstream media today is that doctors are either pro-vaccine or anti-vaccine, and that the anti-vaccine doctors are all "quacks."
However, nothing could be further from the truth in the vaccine debate. Doctors are not unified at all on their positions regarding "the science" of vaccines, nor are they unified in the position of removing informed consent to a medical procedure like vaccines.
The two most extreme positions are those doctors who are 100% against vaccines and do not administer them at all, and those doctors that believe that ALL vaccines are safe and effective for ALL people, ALL the time, by force if necessary.
Very few doctors fall into either of these two extremist positions, and yet it is the extreme pro-vaccine position that is presented by the U.S. Government and mainstream media as being the dominant position of the medical field.
In between these two extreme views, however, is where the vast majority of doctors practicing today would probably categorize their position. Many doctors who consider themselves "pro-vaccine," for example, do not believe that every single vaccine is appropriate for every single individual.
Many doctors recommend a "delayed" vaccine schedule for some patients, and not always the recommended one-size-fits-all CDC childhood schedule. Other doctors choose to recommend vaccines based on the actual science and merit of each vaccine, recommending some, while determining that others are not worth the risk for children, such as the suspect seasonal flu shot.
These doctors who do not hold extreme positions would be opposed to government-mandated vaccinations and the removal of all parental exemptions.
In this article, I am going to summarize the many doctors today who do not take the most extremist pro-vaccine position, which is probably not held by very many doctors at all, in spite of what the pharmaceutical industry, the federal government, and the mainstream media would like the public to believe.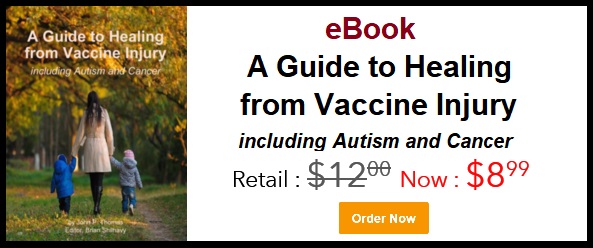 Published on June 5, 2018