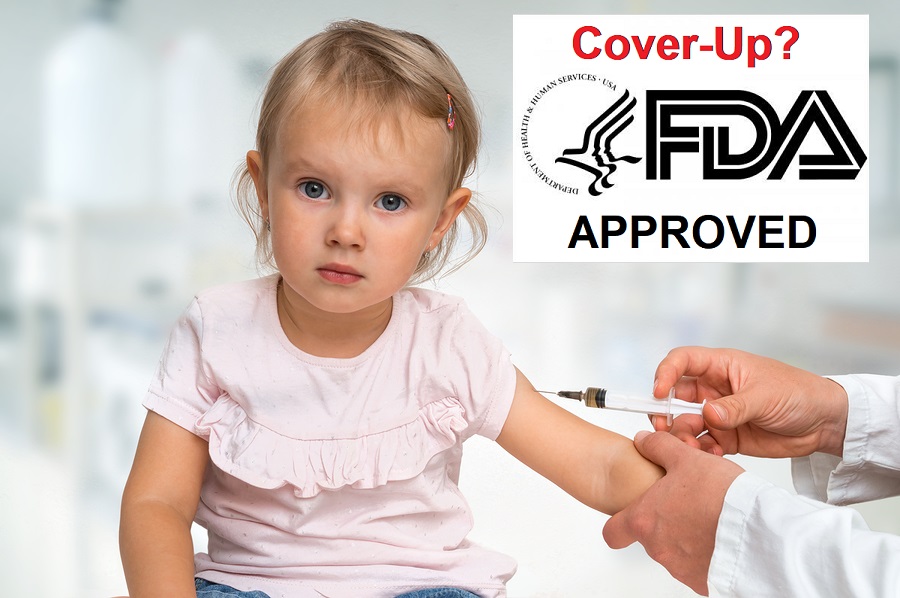 by Brian Shilhavy
Editor, Health Impact News
As we have previously reported here on Health Impact News, pharmaceutical giant Merck has been fighting a criminal case regarding its MMR (Measles, Mumps, Rubella) vaccine in court for over 8 years, as their own scientists became whistle-blowers regarding fraud in the development of the vaccine. See:
Now, Del Bigtree, founder of the non-profit Informed Consent Action Network (ICAN), has announced that a new Freedom of Information Act disclosure from the Federal Food and Drug Administration (FDA) has revealed that the MMR vaccine was licensed based on clinical trials which in total had less than 1,000 participants, and only 342 children.
"Thanks to the laws in this country that for now at least permit access to various government records, we now know the MMR vaccine was licensed using an irresponsibly small and limited group of children," says Bigtree.

"But what's even more alarming is learning about the serious adverse events that were known and acknowledged, yet ignored in order to license the MMR vaccine," Bigtree adds, noting "This was after only tracking adverse events for 42 days after injection – imagine what they might have found had they tracked safety for three years against an appropriate control, like they do for drugs." (Source.)
The MMR vaccine is at the heart of the vaccine debate being waged around the world, as government health agencies want to mandate the 3-combo vaccine to all children, by force if necessary.
Bigtree, an Emmy-Award winning producer, and director of the documentary "Vaxxed: From Coverup to Catastrophe," says the reason for increased vaccine hesitancy is not unreasonable fear, but a growth in awareness of the corruption, secrecy and obvious overt propaganda surrounding vaccines and the pharmaceutical industry. (Source.)
The vaccine is not without risks. Last year, for example, the lawfirm of Maglio Christopher & Toale, P.A. announced (July, 2018) that they had negotiated a $101 million dollar settlement for an infant who suffered a severe brain injury, encephalopathy, cortical vision impairment, truncal hypotonia (low muscle tone), and kidney failure due to the MMR vaccine. See:
Some of the key facts learned from the clinical trial reports produced by the FDA through the ICAN FOIA, which the agency relied upon to license the MMR, include:
There were eight clinical trials that in total had less than 1,000 individuals, out of which only 342 children received the MMR vaccine
The safety review period only tracked 'adverse events' for 42 days after injection
More than half or a significant percent of all participants in each of the eight trials developed gastrointestinal symptoms and upper respiratory infections
All adverse events were generically described as 'other viruses' and not considered in safety profile of licensure
The control group received other vaccines for either rubella or measles and rubella, and none of the controls received a placebo (an inert substance such as a saline injection)
Washington State HB 1638 to Remove Exemptions to MMR Vaccine Should be Vetoed
The Washington State legislature, caving to unfounded fears about measles outbreaks, recently passed HB 1638 that takes away all exemptions to the MMR vaccine.
According to the National Vaccine Information Center Advocacy Portal the bill passed 56 to 40 and now awaits the Governor's signature:
Yeas: 56 Nays: 40 Absent: 0 Excused: 2
Voting Yea: Representatives Appleton, Bergquist, Callan, Chapman, Cody, Davis, Doglio, Dolan, Dye, Entenman, Fey, Fitzgibbon, Frame, Goodman, Gregerson, Hansen, Harris, Hudgins, Jinkins, Kilduff, Kloba, Leavitt, Lekanoff, Lovick, Macri, Mead, Morgan, Morris, Ormsby, Ortiz-Self, Orwall, Paul, Pellicciotti, Peterson, Pettigrew, Pollet, Reeves, Riccelli, Robinson, Ryu, Santos, Sells, Senn, Slatter, Springer, Stanford, Stokesbary, Stonier, Sullivan, Tarleton, Thai, Tharinger, Valdez, Walen, Wylie, Chopp
Voting Nay: Representatives Barkis, Blake, Boehnke, Caldier, Chambers, Chandler, Corry, DeBolt, Dent, Dufault, Eslick, Gildon, Goehner, Graham, Griffey, Hoff, Irwin, Jenkin, Kirby, Klippert, Kraft, Kretz, MacEwen, Maycumber, McCaslin, Mosbrucker, Orcutt, Rude, Schmick, Shea, Smith, Steele, Sutherland, Van Werven, Vick, Volz, Walsh, Wilcox, Ybarra, Young
Absent:
Excused: Representatives Ramos, Shewmake
Given this new information about the FDA cover-up of clinical data on such a small sample size, Governor Jay Inslee should now veto this bill and save Washington State millions of dollars fighting a lawsuit that most certainly will result if this bill becomes law.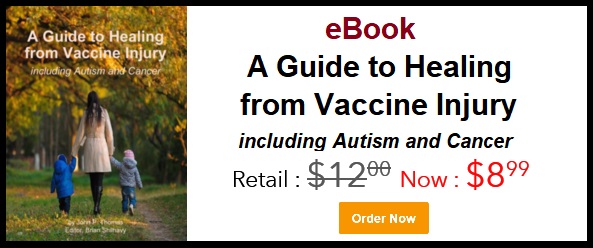 Leaving a lucrative career as a nephrologist (kidney doctor), Dr. Suzanne Humphries is now free to actually help cure people.
In this autobiography she explains why good doctors are constrained within the current corrupt medical system from practicing real, ethical medicine.
One of the sane voices when it comes to examining the science behind modern-day vaccines, no pro-vaccine extremist doctors have ever dared to debate her in public.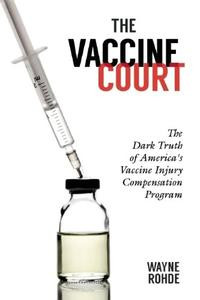 Book – The Vaccine Court, by Wayne Rohde – 240 pages

"The Dark Truth of America's Vaccine Injury Compensation Program"

FREE Shipping Available!
Published on May 2, 2019