by Brian Shilhavy
Editor, Health Impact News
President Trump announced today (May 14, 2020) that he is mobilizing the military to distribute over 300 million doses of a coronavirus vaccine by the end of the year.
President Donald Trump is mobilizing the U.S. military to distribute a novel coronavirus vaccine when one becomes available and will focus first on older Americans.

"You know it's a massive job to give this vaccine," Trump said in an interview broadcast Thursday on Fox Business Network. "Our military is now being mobilized so at the end of the year, we're going to be able to give it to a lot of people very, very rapidly."

He said he believes there will be a vaccine by the end of the year and the United States is mobilizing "our military and other forces" on that assumption.

The White House has set a target of having 300 million vaccine doses by the end of 2020.
Since the current population of the United States is around 330 million people, it would appear that the goal is to inject pretty much the entire population with this vaccine.
Who is the New Leader of Operation Warp Speed?
Yesterday (May 13, 2020) President Trump announced that Moroccan-born Dr. Moncef Slaoui, the former chairman of GlaxoSmithKline's vaccines division, would serve as Chief Adviser for Operation Warp Speed, the administration's project to fast-track a COVID-19 vaccine.
Slaoui will work together with General Gustave Perna, who was appointed as the Chief Operation Officer for Operation Warp Speed.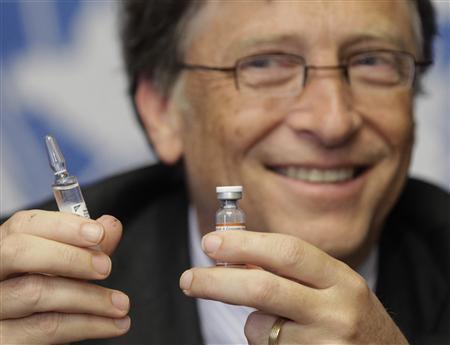 Dr. Slaoui will become yet another member of President Trump's medical advisors with strong ties to Bill Gates. During his days as chairman of GlaxoSmithKline's vaccines division, Slaoui was instrumental in developing the vaccine Mosquirix, a malaria vaccine for use in tropical and subtropical areas. (Source.)
The drug was funded through The Bill and Melinda Gates Foundation.
In an article published on the website The Borgen Project, titled Mosquirix: New Malaria Vaccine Approved, author Katie Pickle stated in 2015 that:
Thanks to the efforts of GlaxoSmithKline and the generous support of The Bill and Melinda Gates Foundation, the world's first malaria vaccine has been approved by regulators at the European Medicine Agency.

GSK worked with the PATH Malaria Vaccine Initiative to create the immunization, which is meant for use in tropical and subtropical areas where the illness is prevalent and largely uncontrolled. Called RTS,S in its experimental stages, Mosquirix is designed for children 6-17 months old whose immune systems are still developing.

The Bill and Melinda Gates Foundation contributed over $200 million to the drug's research and development, and GSK is optimistic that it will be effective in reducing incidences of malaria in Sub-Saharan Africa where cases of malaria caused by the parasite are most common.
The vaccine is not without its short-comings, as Pickle reported:
The main road bump for Mosquirix? Distribution. The vaccine may exist, but to the young children in Africa who need it, it may as well be a fantasy.

The question is whether the distribution of the vaccination to areas where it is needed is worth the time and the money. The World Health Organization is skeptical of the feasibility of Mosquirix's implementation and has not yet issued a recommendation for its use.

There is a reason that most vaccines are not made against parasites – unlike bacteria or a virus, a parasite has a complicated life cycle that transports it around the body. Parasites like those that cause malaria can remain living in the body for years. (Source.)
Almost 5 years later now, the World Health Organization has approved the use of Mosquirix in African countries, but the problems remain. A report in JSTOR Daily last month (April 2020) states:
After 30 years of work, the first malaria vaccine was rolled out in Africa in 2019, despite concerns about it efficiency and safety. Named Mosquirix, it works by stimulating an immune response against a protein found on the sporozoites' surface. Set up by WHO, the pilot effort aimed to vaccinate hundreds of thousands of children in Malawi, Ghana, and Kenya.
Since leaving his position as the chairman of the vaccine division at GSK, Dr. Slaoui has taken on roles at several other biotech medical firms, usually sitting on their board of directors.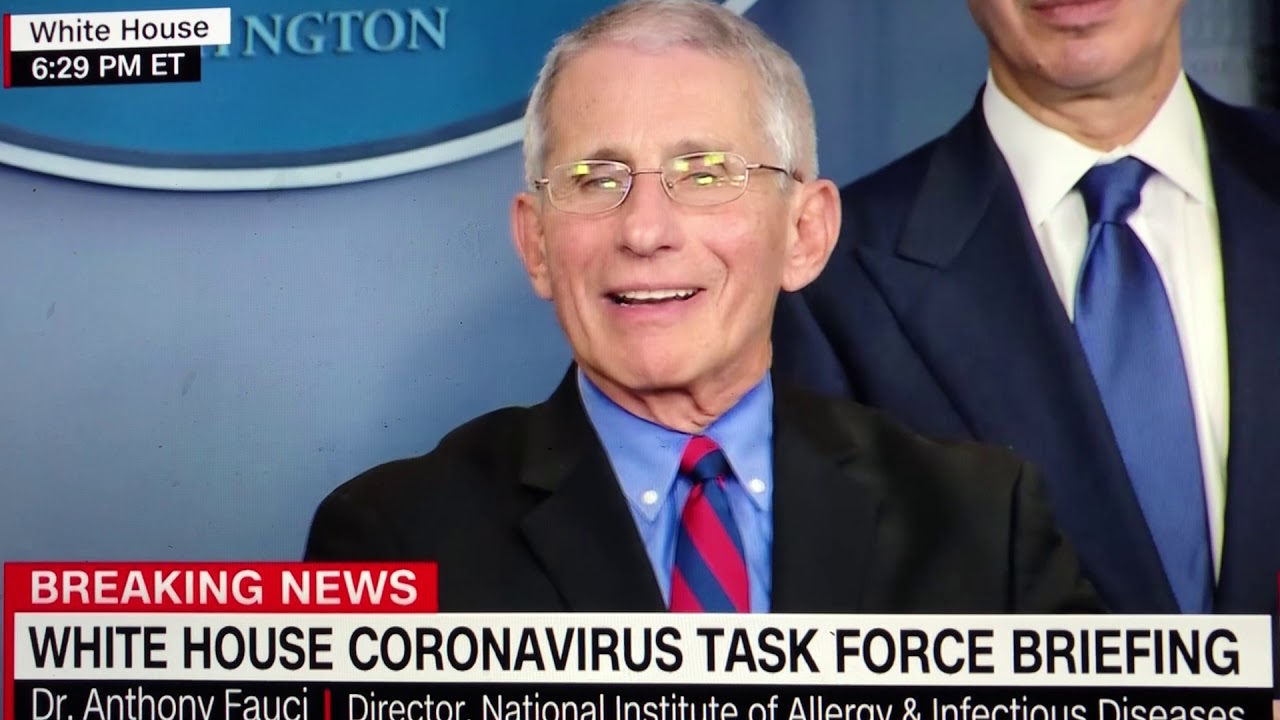 Government watchdog groups were quick to point out the obvious conflicts of interest with Dr. Slaoui receiving funds to develop a COVID-19 vaccine, including sitting on the board with the same pharmaceutical company working with Dr. Anthony Fauci that has received hundreds of billions of dollars to develop a COVID-19 vaccine, Moderna, Inc.
Common Dreams Staff Writer Julia Conley writes:
Government watchdog Public Citizen on Thursday condemned the Trump administration's reported appointment of a former pharmaceutical executive to the White House's task force aimed at swiftly developing a Covid-19 vaccine…

The administration named Moncef Slaoui, former head of GlaxoSmithKline's vaccine division and a venture capitalist in the pharmaceutical field, to act as chief adviser for the program, called "Operation Warp Speed."

Slaoui worked at GlaxoSmithKline for 30 years until 2017, and since then has sat on the boards of a number of pharmaceutical firms which are now researching potential vaccines for the coronavirus—leaving the former executive with what Public Citizen called "blatant financial conflicts of interest."

Currently a partner at pharmaceutical investment firm Medicxi, Slaoui has earned $490,000 as a board member at Moderna, Inc. and also sits on the board of Lonza Group AG, a Swiss company which is contracting with Moderna to find a Covid-19 vaccine. His former employer, GlaxoSmithKine, is also working to develop an immunization. (Source.)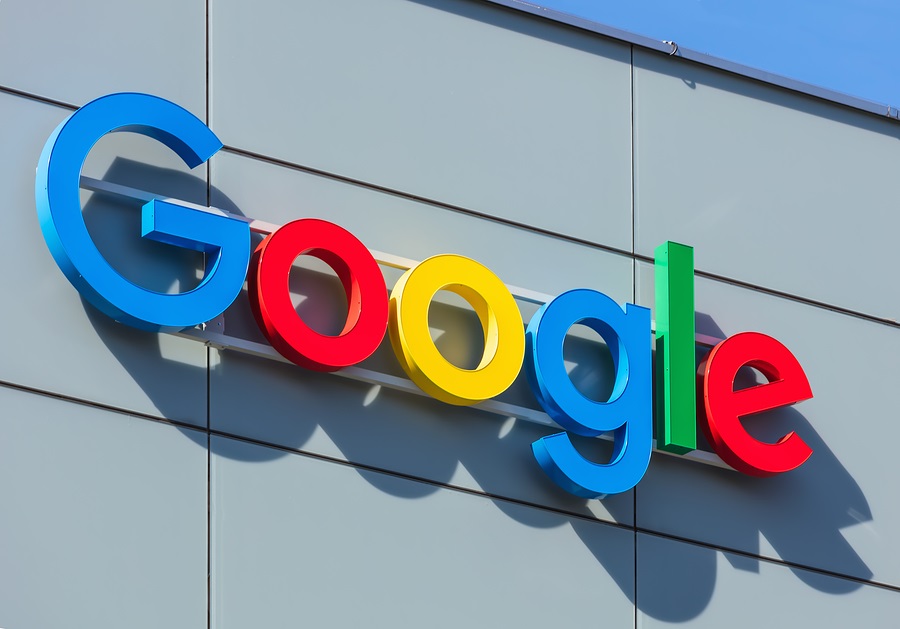 Dr. Slaoui also has ties to Alphabet, the parent company of Google.
As a partner at Medicxi, a venture capital group that invests in pharmaceutical industry companies, he sits on the board of several companies that Medicxi has invested in, including serving as chairman of the board at Galvani Bioelectronics, a company formed in 2016 with funding from GSK and Google. (Source.)
As we have previously reported here at Health Impact News, Google is now a pharmaceutical company, and a major player in the biotech industry, which may explain why they suppress anything negative regarding vaccines in their search results.
Galvani Bioelectronics is dedicated to the development of bioelectronic medicines – a new class of medicines consisting of miniaturised, implantable devices. (Source.)
While serving as chairman of the vaccine division of GSK, Dr. Slaoui helped develop several highly profitable vaccines, including:
• Rotarix®, to prevent infantile rotavirus gastroenteritis
• Synflorix®, to prevent pneumococcal disease
• Mosquirix, to prevent plasmodium malaria disease
• Shingrix, to prevent shingles
• Cervarix®, an HPV vaccine to prevent cervical cancer
Cervarix is GSK's equivalent to Merck's Gardasil HPV vaccine, which has been linked to serious injuries to young girls, including infertility.
Dr. Moncef Slaoui also sits on the board of the International AIDS Vaccine Initiative. (Source.)
As we have previously reported, especially through the investigative work of Robert F. Kennedy, Jr., Chairman of the Children's Health Defense, Bill Gates, Dr. Anthony Fauci, Dr. Deborah Birx, and CDC Director Robert Redfield all have a long history of working together on trying to develop an HIV/AIDS vaccine. See:
And now we can add Dr. Moncef Slaoui to this team, all being employed by the U.S. Federal Government (except for Bill Gates who does not need to be employed by anyone) to fast-track the COVID-19 vaccine, that President Trump just announced will be deployed by the U.S. military.
Health Impact News UK Correspondent and Investigative Reporter Christina England contributed to this article.
Copyright 2020 Health Impact News. Free to republish using Creative Common standards with correct author attribution and links back to this original article.
See Also: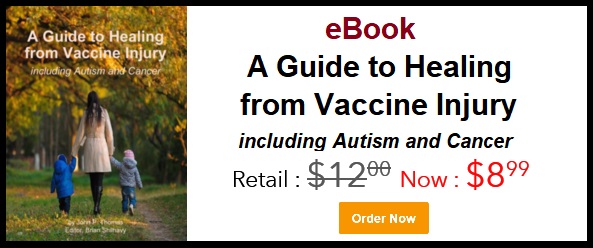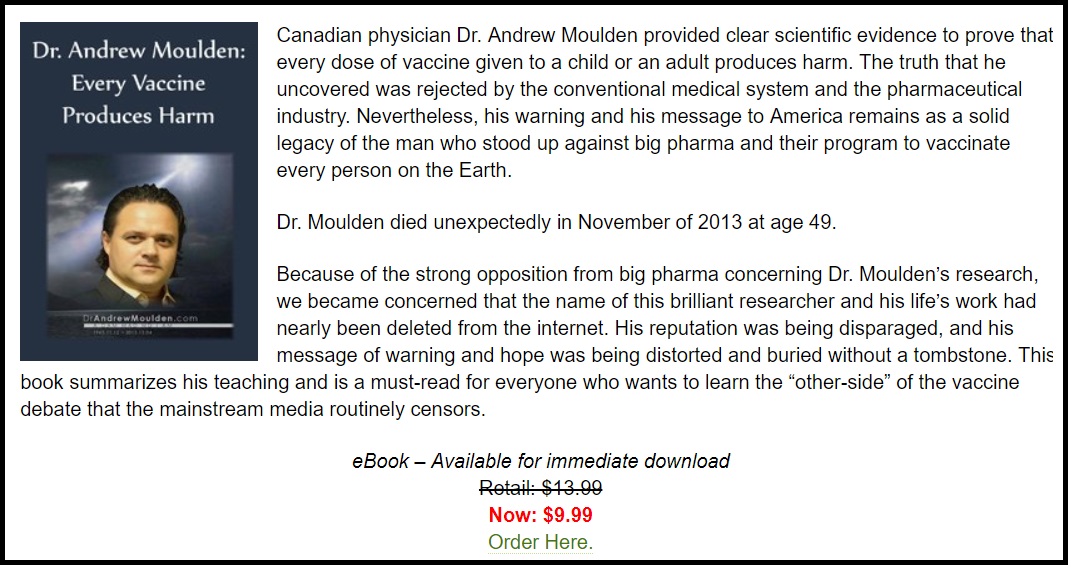 Leaving a lucrative career as a nephrologist (kidney doctor), Dr. Suzanne Humphries is now free to actually help cure people.
In this autobiography she explains why good doctors are constrained within the current corrupt medical system from practicing real, ethical medicine.
One of the sane voices when it comes to examining the science behind modern-day vaccines, no pro-vaccine extremist doctors have ever dared to debate her in public.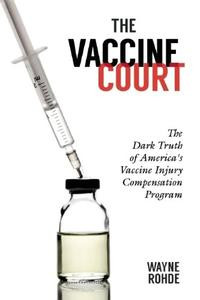 Book – The Vaccine Court, by Wayne Rohde – 240 pages

"The Dark Truth of America's Vaccine Injury Compensation Program"

FREE Shipping Available!
Published on May 14, 2020