by Brian Shilhavy
Editor, Health Impact News
Vaccine manufacturer Merck & Co. has reported earnings from its Gardasil HPV vaccine for 2018 at $3.15 billion, far above the previous year sales of $2.31 billion. First quart of 2019 sales of the Gardasil vaccine have soared 31% to $838 million for the first three months of 2019.
Executives from the company have stated that these sales of the Gardasil vaccine are "unprecedented," and the company plans to spend over $1 billion to expand its Gardasil vaccine production. (Source.)
Much of this growth of the Gardasil vaccine market is due to Merck's expansion into China. See:
While many other countries, like Japan, are pulling back on their recommendations for the Gardasil vaccines due to the sheer volume of reported Gardasil vaccine injuries, and the resulting lawsuits in those countries against Merck and its distributors, something that is not possible in the United States due to the legal immunity vaccine makers enjoy, China is running full speed ahead to introduce the Gardasil vaccine to its population.
Merck is currently embroiled in a lawsuit in California regarding alleged fraud committed in the vaccine trials used by the FDA to approve the Gardasil vaccine. See:
Since the approval of the Gardasil vaccine in the U.S., many studies have been done showing damaging side effects from the vaccine.
One of those side effects is premature ovarian failure, which is linked to reduced fertility rates.
A major study published in 2018 in the Journal of Toxicology and Environmental Health looked at declining fertility rates among eight million U.S. women aged 25 to 29 during a 7-year period.
The study was published by Gayle DeLong, Ph.D., from the Department of Economics and Finance, Baruch College/City University of New York.
From the abstract:
This study analyzed information gathered in National Health and Nutrition Examination Survey, which represented 8 million 25-to-29-year-old women residing in the United States between 2007 and 2014.

Approximately 60% of women who did not receive the HPV vaccine had been pregnant at least once, whereas only 35% of women who were exposed to the vaccine had conceived.

Using logistic regression to analyze the data, the probability of having been pregnant was estimated for females who received an HPV vaccine compared with females who did not receive the shot.

Results suggest that females who received the HPV shot were less likely to have ever been pregnant than women in the same age group who did not receive the shot. If 100% of females in this study had received the HPV vaccine, data suggest the number of women having ever conceived would have fallen by 2 million.
See:
So while other countries pull back on their Gardasil recommendations due to deaths and injuries resulting from the vaccine, including France, Spain, Japan, Ireland, Denmark, the UK, India, and many others, what is the motive behind China adopting this dangerous vaccine and allowing it to be distributed to its population?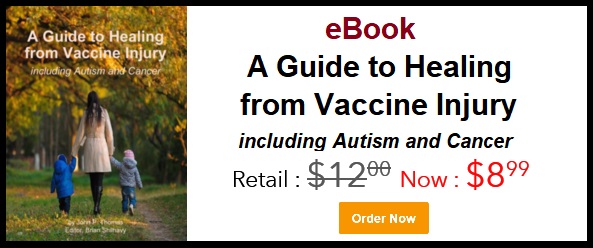 Leaving a lucrative career as a nephrologist (kidney doctor), Dr. Suzanne Humphries is now free to actually help cure people.
In this autobiography she explains why good doctors are constrained within the current corrupt medical system from practicing real, ethical medicine.
One of the sane voices when it comes to examining the science behind modern-day vaccines, no pro-vaccine extremist doctors have ever dared to debate her in public.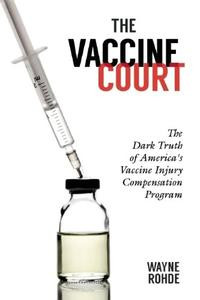 Book – The Vaccine Court, by Wayne Rohde – 240 pages

"The Dark Truth of America's Vaccine Injury Compensation Program"

FREE Shipping Available!
Published on May 8, 2019